Old is gold, or so the saying goes.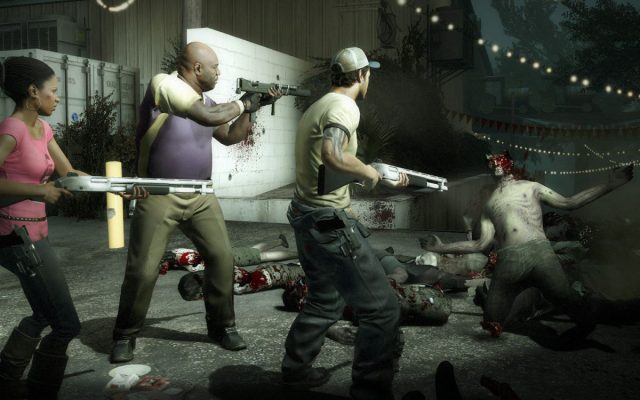 Turtle Rock Studios' Left 4 Dead (L4D) has passed the 10-year mark of its release on Steam, but it still remains as one of the top picks for a fun co-op shooter. There's just something about raining gunfire upon hordes and hordes of zombies that don't grow stale even as time passes, and L4D2 did an exceptional job at following up a year later.
With the series' overwhelming popularity, fans have long been requesting for a much sought-after continuation, with little to no news about further development. Now, the team has finally delivered an answer of sorts: instead of an L4D3, their upcoming project will be Back 4 Blood instead, which is – surprise, surprise – yet another co-op zombie shooter.
We're Back. https://t.co/UoxohN53TZ #Back4Blood @back4blood pic.twitter.com/cxndnPH2XF

— Turtle Rock Studios (@TurtleRock) March 14, 2019
Published by Warner Bros. Interactive Entertainment, the spiritual sequel soundalike is described to be "going back to [the team's] roots and at the same time innovating on them". Details of the game remain sparse; no visuals have been released thus far, although the team did tease about "new features that we aren't ready to talk about just yet".
Despite retaining the undead shooter DNA, Turtle Rock stresses that Back 4 Blood bears no relevance to the world of L4D, and is designed to be a standalone title.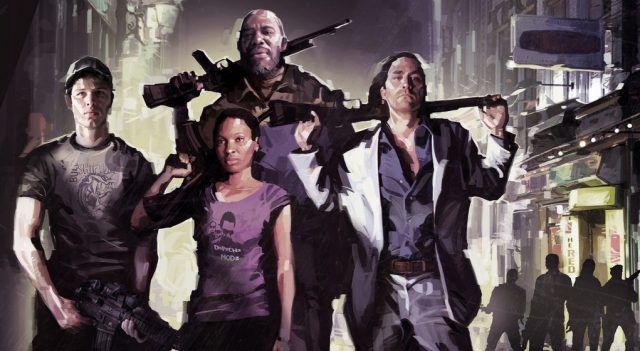 "Back 4 Blood is our own brand new, original IP," the studio expresses. "You'll be able to shoot up a lot of zombies like in Left 4 Dead, but there's a whole lot of new stuff in Back 4 Blood which makes it unique."
Co-founder and designer director Chris Ashton went on to elaborate about the thought process in a news release, stating that the team is excited to embark on a new journey:
"It's hard to overstate what an awesome opportunity this is. We get to return to a genre that was born in our studio with over ten years of additional experience and zombie ideas racked up in our brains. We also have some of the best teammates in the business at WBIE who understand our development process and are equally committed to our player-first mentality. We love being able to announce, so we can start working with the community right away."
As with most game genres, the shooter market remains oversaturated. Coupled with high fan expectations following the phenomenal success of the L4D franchise, the team is certainly under a lot of pressure to deliver – and co-founder-slash-creative-director Phil Robb knows this all too well.
"We are not resting on any past laurels. Our goal is to take all we've learned and push forward. We know that's a tall order," he acknowledged. "We're growing the team considerably because we're stepping up to the biggest challenge in this studio's history. We know this title has to stand out and we fully intend to make that happen."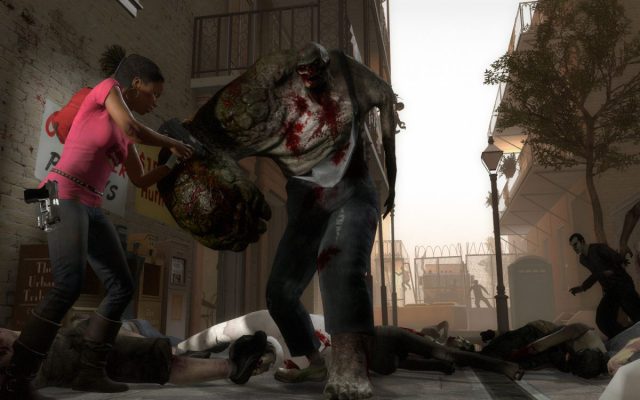 Turtle Rock has confirmed that Back 4 Blood will feature a campaign and player-versus-player combat, with the promise that it won't delve into the battle royale genre (nice dig!). Set for arrival on the PS4, PC, and Xbox One, the game is primed for launch on an unannounced release date – hopefully sooner than later, because we can't wait to shoot some zombie brains.
---

Drop a Facebook comment below!