You might not be familiar with local Singapore tech accessory company Leapfroglobal, but chances are, you've heard of some of their key brands – Armaggeddon, SonicGear, and Alcatroz, just to name a few. What are they all known for? Not necessarily premium quality or top-of-the-line features, but they offer affordability, making IT products accessible to casual gamers working with a tight budget.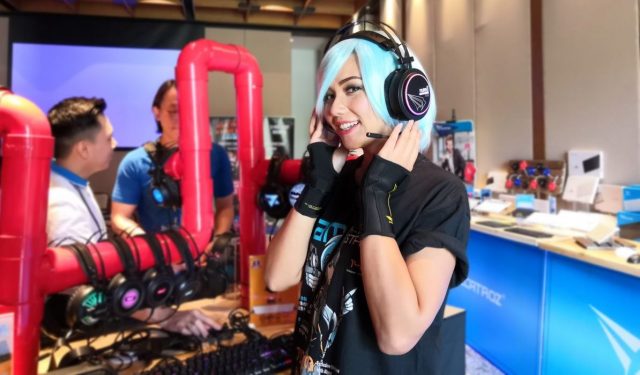 At their annual Megatrends product launch event in Bali, Indonesia, Leapfroglobal pulled out all the stops (and all their stock) to showcase over 30 new products that will be hitting the market soon. These range from computer cases and peripherals like keyboards and mice, to earphones, portable speakers, and sound bars.
Official prices are yet to be confirmed on most of the products, but it's safe to say that they will maintain the same wallet-friendliness that's a hallmark to these brands. With an almost overwhelming list of items on show, let's take a look at some of those that stood out from the pack.
Light 'Em Up
There are gaming gear galore, many adorned with a dazzling rainbow of lights as the trend of RGB lighting can be seen influencing the design of many. For gamers looking to spice up their set up with some colour, a good start would be Armaggeddon's MKA 13R RGB Eagle.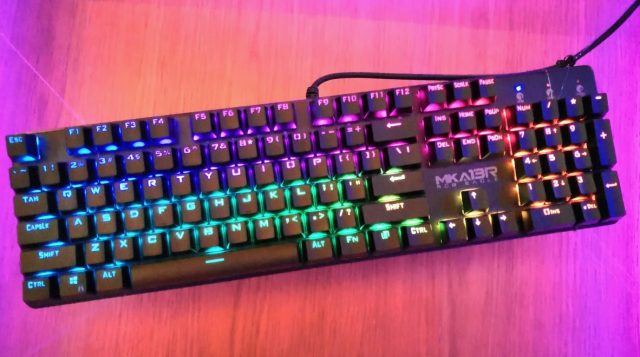 Boasting over 16.8 million programmable colours, the mechanical keyboard comprises of blue OUTEMU switches, which give a loud clickety-clack as you type. The white version leads to an epilepsy-inducing display when the lights are set to flicker rapidly, and will only be getting a limited edition run, with special glossier keycaps, compared to the more matte texture of its black sibling.
For those looking to custom-build their PC, Armaggeddon's latest range of computer cases can literally brighten up your room. Yep, you guessed it – colourful, hypnotising lights are a theme across the cases in the new Hagane and Kagami range.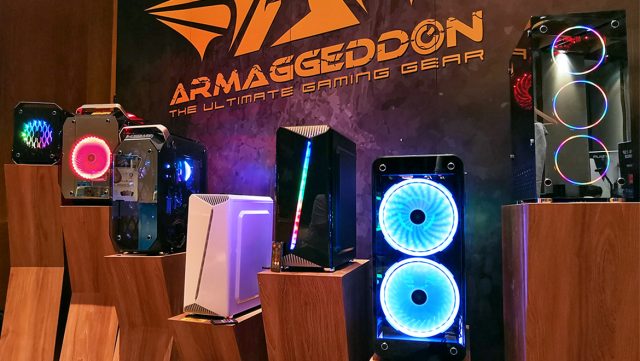 Hagane means "metal" in Japanese, named after the metallic elements running through the cases. The Hagane H-7 is especially unique, with its bulky and unconventional triangular shape. As for the Kagami ("mirror" in Japanese) range, it has a distinct, boxy look with more glass panels surrounding the case, hence the name.
They all come with coloured fans of varying size and quantity, but if your CPU demands for even more chill and colour, then you could consider Armaggeddon's series of gaming fans. Looks like the brief at Leapfroglobal's headquarters was "Gaming = RGB", so the Infineon Loop series features fans encircled with LED strips, all remote-controllable and customisable with an Infineon Commander unit, sold separately.
It's almost magical to look at, even if it's a little dizzying.
All About That Bass
Perhaps not quite for audiophiles, but a pair of headphones good enough for the casual music lover is the Elysium Signature HyperBass.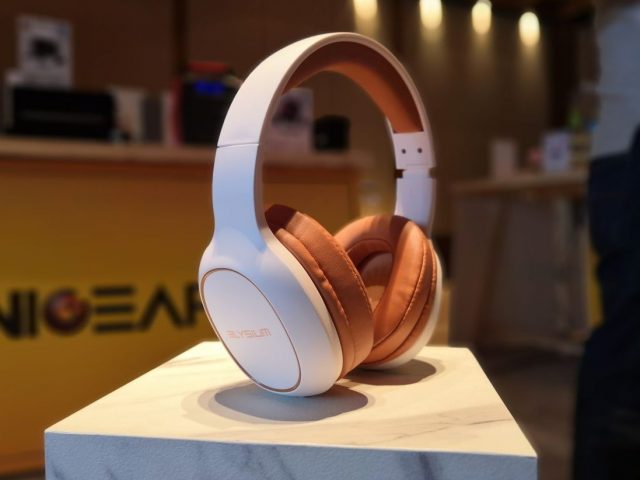 These wireless Bluetooth headphones place special attention on the bass, and upon testing, it has a decent depth of sound with a punchy bass as well as a comfortable fit. The headphones do feel rather light and plasticky, although the white and brown colours make for an appealing look.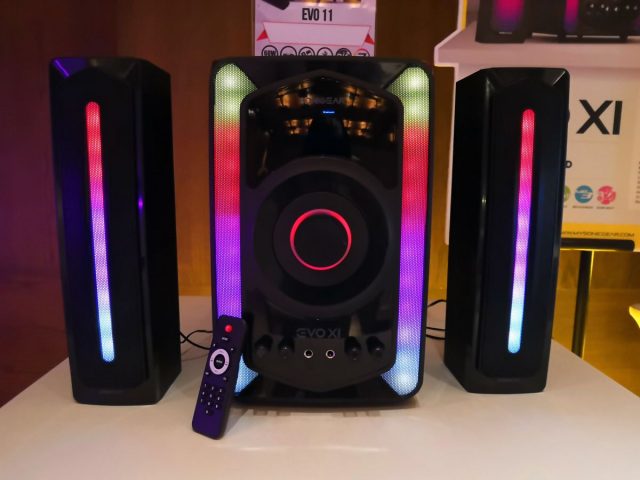 As for speakers, there's the SonicGear Evo XI, the eleventh in a long line of Evo speakers. The biggest difference? LED lights with  7 pulsating colours line the subwoofer and satellites. The Evo XI enables wireless audio streaming via Bluetooth, with other common features you'd expect in a speaker – playback through SD Card, USB, and Aux input. A simple but sleek device that packs a surprisingly decent punch in terms of sound quality and volume.
A new addition to the Leapfroglobal family is Thronmax, maker of professional streaming microphones. It features USB-C connectivity that makes it easy to plug and play, and studio-grade recording with multiple recording modes (stereo, omnidirectional, noise reduction).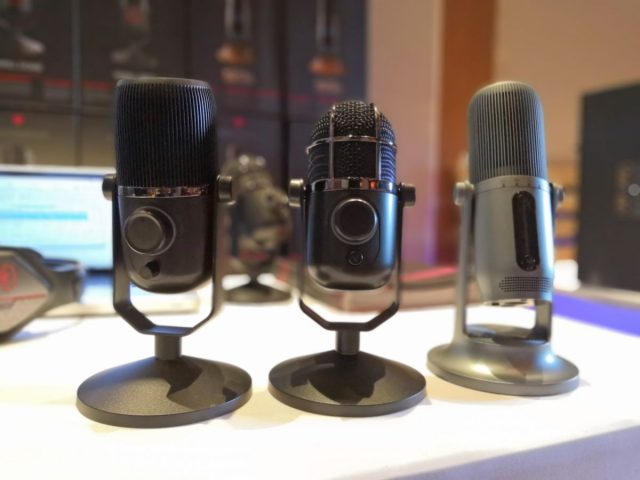 A good starter microphone for a budding streamer or musician, the MDrill series of microphones offer crisp and clear voice recordings with a solid build quality.
Wake Me Up, Before You Go-Go
For the go-getters and jet-setters that are constantly on-the-go, two new items from Alcatroz have got you covered with light and portable peripherals. The Pebble Air mouse has an intriguing pebble-like texture that feels smooth and comfortable, and a shape that fits nicely in the hand.
DPI can be adjusted between four settings – 1600 (default), 2000, 2400, and 1000. Equipped with a 600mAh battery that lasts up to 20 days, the mouse is Bluetooth-enabled for you to bring it out and use with your laptop with ease while leaving the dongle plugged into your desktop at home.
The Xplorer Docks make it easy to work on the go, as they are able to connect to a tablet or smartphone through Bluetooth and feature a handy dock to place your device for easy viewing. The Xplorer Dock 1 is simply the keyboard, while the Xplorer Dock 2 also sports a multi-touch trackpad.
And that's a taste of some of the highlights of what Leapfroglobal has to offer in the near future. If you don't have a couple of premium products to launch, just impress with quantity instead, right? We'll be updating with the prices when they are released, so do check back for more details soon.
---

Drop a Facebook comment below!