We all know that Lazada's 9.9 Big Discovery Sale was going to be a sales hit. But how much exactly might be a secret only the company knows.
However, we do know sales have already bested the 2018 edition. What's even more surprising would be the type of items which were bought during the sale.
In Singapore, Lazada claims that they sold so many eggs it could feed all households in Ang Mo Kio Town. A quick check with Google reveals that in the 5.382 mi² area, there are about 165,710 folks packed into that space. No matter how you slice it, this is a rather eggstraordinary fact!
Check out how much the rest of Asia spent during the sale, with a quirky factoid for each –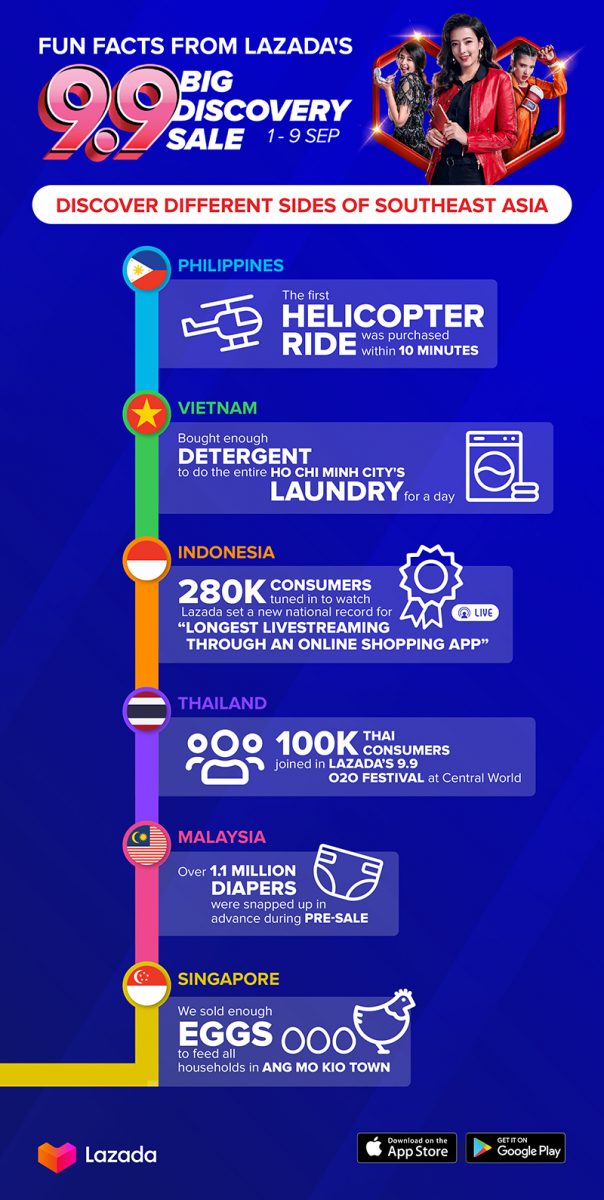 Gerald currently straddles between his love of video games and board gaming. There's nothing that interests him more than trying out the newest and fanciest gadget in town as well. He dreams of publishing a board game sometime in the future!
---

Drop a Facebook comment below!