Over the years, we've seen all kinds of makeup collaborations, from Disney Princesses, to Disney Villains, and even Sailor Moon. This time, it is the adorable pink blob Kirby's turn to shine with its very own makeup collaboration with cosmetic brand Lovisia.
The collaboration includes an eyeshadow palette, lipsticks, and a mirror, all in celebration of Kirby's 28th birthday on 27 April. In the spirit of Kirby's extremely pink aesthetic, the concept of the makeup line is "Pink Lush" which it definitely encapsulates from its extremely pink lipstick colours to the star-filled eyeshadow palette.
The lipsticks, dubbed Kirby's Dream Land Lipstick, comes with jojoba seed oil, hyaluronic acid, and royal jelly to make sure your lips stay moisturised throughout the day. They come in three colours: beige: coral, and rose pink. Each colour comes with a different 3D engraved Kirby on the lipstick tube. They'll be retailing for 1,000 yen (S$13.28) each.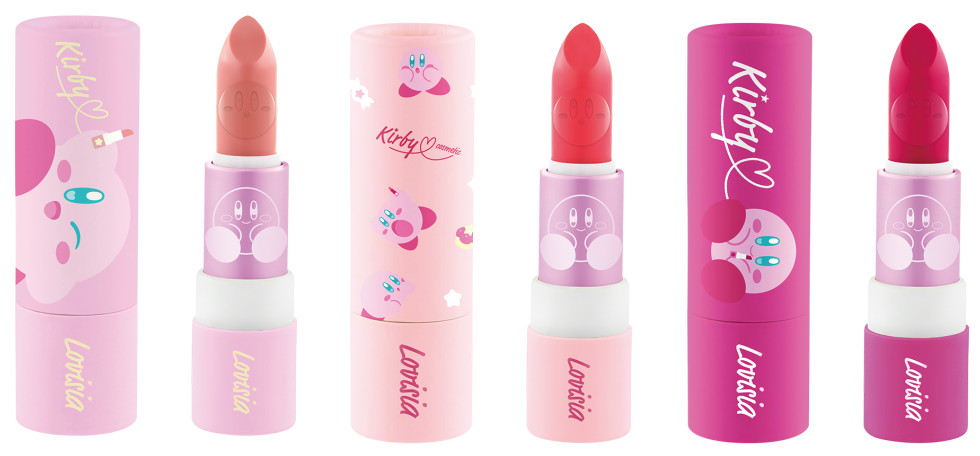 Just as adorable looking are the Kirby's Dream Land Eyeshadow Palettes which comes in three different varieties, each with eight different colours. Each palette comes with its own unique Kirby design and you can get one for 1,800 yen (S$23.90).
Lastly, we have the Kirby's Dreamland Rubber Mirror which comes specially designed with extra rubber padding to grip onto so your mirror won't be smudged. It also comes with a strap so you can hang it on your bag and bring it on the go with you. You can get it for 800 yen (S$10.62).
The Pink Lush Kirby cosmetics by Lovisia are now available in a number of shops in Japan, from variety stores to Lawson Convenience Stores. However, the eyeshadow palettes are only available at the Kirby Cafe, and other select stores around Japan. You can check which locations are selling the makeup collaboration on the official Pink Lush webpage.