Update 28-Jan: [Unverified] I've been told you can grab these red packets at any Starhub outlet as long as you are a subscriber.
Update 29-Jan: Starhub stores do not have the red packets. We will update if we receive positive news!
Even after its Oscar snub, The LEGO Movie still has plenty of clout, at least in my books. It comes as no surprise that the IP is being featured on HBO Asia's red packets for the Lunar New Year!
Opening up the main red packet itself reveals….
…6 more red packets with 4 designs to choose from. The previous line sounded too much like an ad.
But all this must serve a greater purpose…and I'm right.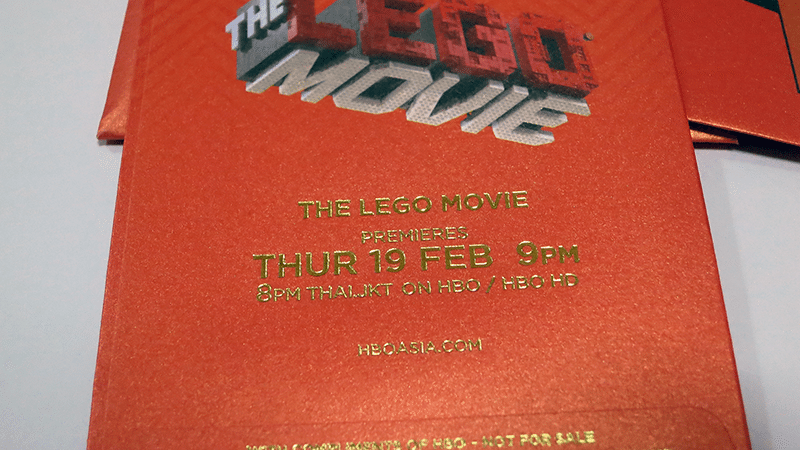 Flip it round the rear and we possibly get the best advertisement for the show's premiere on HBO Asia 19 Feb at 9pm. That's actually pretty awesome considering that would be the first day of the Lunar New Year.
Apparently, these promo packets are not for sale and only available as a corporate gift. So, if you are able to get your hands on a series, keep them close!
Here's another look at all the designs side by side –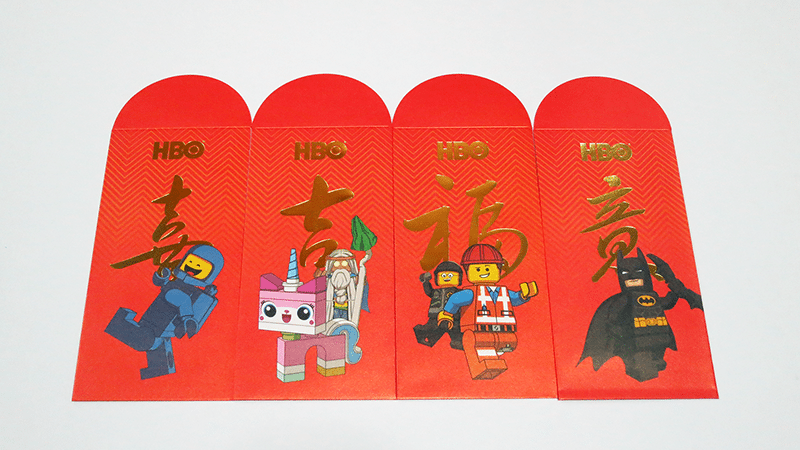 Gerald currently straddles between his love of video games and board gaming. There's nothing that interests him more than trying out the newest and fanciest gadget in town as well. He dreams of publishing a board game sometime in the future!
---

Drop a Facebook comment below!