There's a new heroine in the Marvel Cinematic Universe (MCU) and it's none other than Florence Pugh's Yelena Belova. Making her big debut in the Black Widow, Pugh's Yelena is unlike any other female superhero/spy we've seen with her quirky personality and interesting outfit choices – decisions made by Pugh herself.
So if you're looking to kick butt just like Yelena, here's a shopping list that won't necessarily break the bank.
---
COMBAT BOOTS
They say you can tell a lot about a person by their shoes. Yelena isn't the kind of chick who would strut around in heels. Mainly because she's all about getting the job done efficiently. She's a badass who loves being comfortable whilst she's at it. So whilst Natasha Romanoff flips around in slightly heeled boots, Yelena would go for combat boots that are closer to the ground.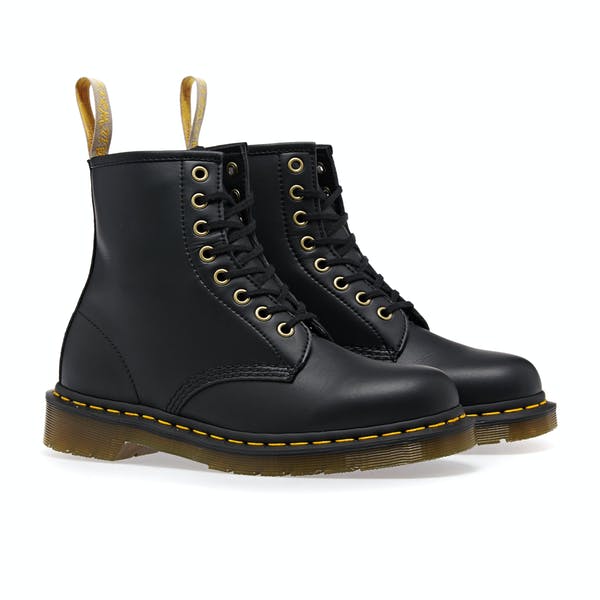 Starting this list out strong with a pair of combat boots that would last decades. For S$142.51, Dr. Martens' Vegan 1460 Combat Boots are an investment that will remain stylish for the long run. These boots are one of the comfiest boots when broken in, running will be made easy and your opponent will for sure feel the kick when it hits them.
Available on Amazon.
---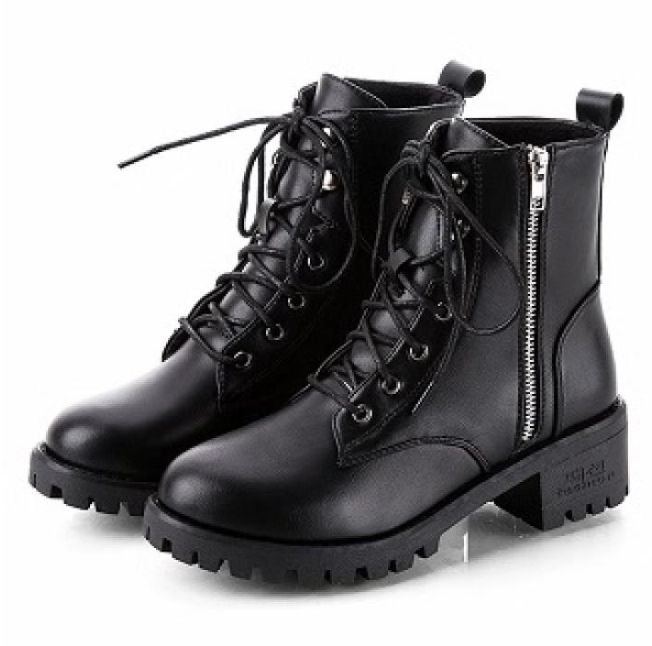 Yelena has a pretty sick motorcycle of her own so what better than a pair of Motorcycle Combat Boots to complete your look. This pair of boots are for those who are looking for a more affordable option (S$27.40) and still remain stylish. These boots are also slightly heeled for that added femme fatale look but aren't too high that it will get in the way of your buttkickery.
Available on Lazada.
---
VESTS
What comes after the boots? A vest. Viewers of the latest Black Widow movie will know that Pugh's Yelena has an affinity for vests. We won't tell you why but it's definitely an essential piece to her wardrobe. We're not saying she's a style icon, but Natasha did suddenly return in Avengers: Infinity War with a vest on so maybe Yelena is on to something.
There are plenty of outdoor vests out there that come close to Yelena's vest, you may even find better luck looking in the men's aisle. Personally, we've picked out two that serves it's purpose and doesn't take too much out of pocket.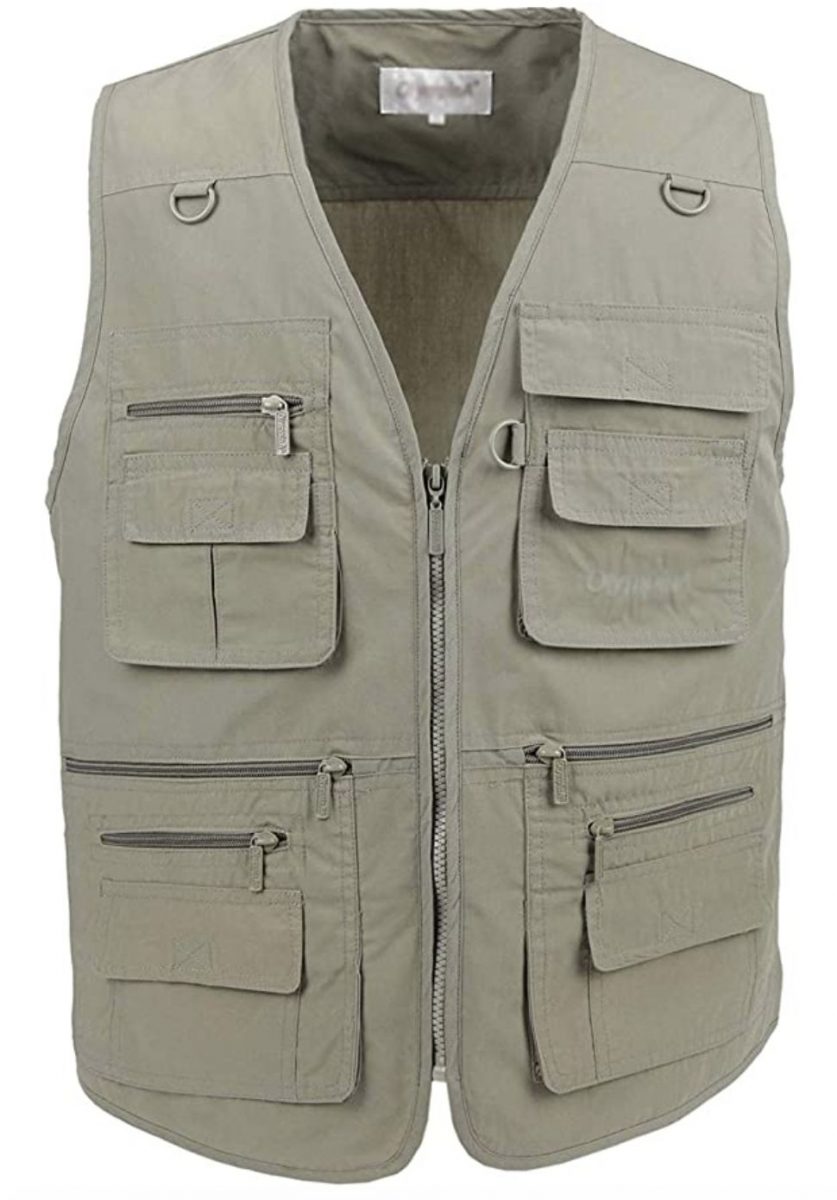 Yeah, fishing vests. We know it's not exactly Paris Fashion Week ready but it's definitely Comic-Con ready, cosplay ready and maybe even Halloween ready. This lightweight sleeveless fishing vest costs S$35.97 and features a zipper that you can zip up or down and has 2 adjustable straps on both waist sides so you have the option of wearing it as is like Yelena or tighten it up like Natasha. Killing two birds with one stone, people! This vest also features 16 pockets. You know what they say, a girl can never have too many pockets.
Available on Amazon.
---
If you're looking for something that is a little bit sturdier and more utilitarian, try this Photographer vest instead. It's sleeveless too but features more accents to the vest like silver buttons and obvious pockets that stand out a little bit more. Whilst this vest doesn't have adjustable waist straps, it nails down the rugged look you would expect from an international assassin. This vest is currently 47% percent off at S$21.30 (original price S$40.50).
Available on Lazada.
---
BODYSUIT
Are you really channelling Black Widow if you're not clad in a bodysuit? It's the main essence of the whole look. Whether you're looking to look more like Florence Pugh's Yelena Belova or Scarlett Johansson's Natasha Romanoff, we've got some quick links for you.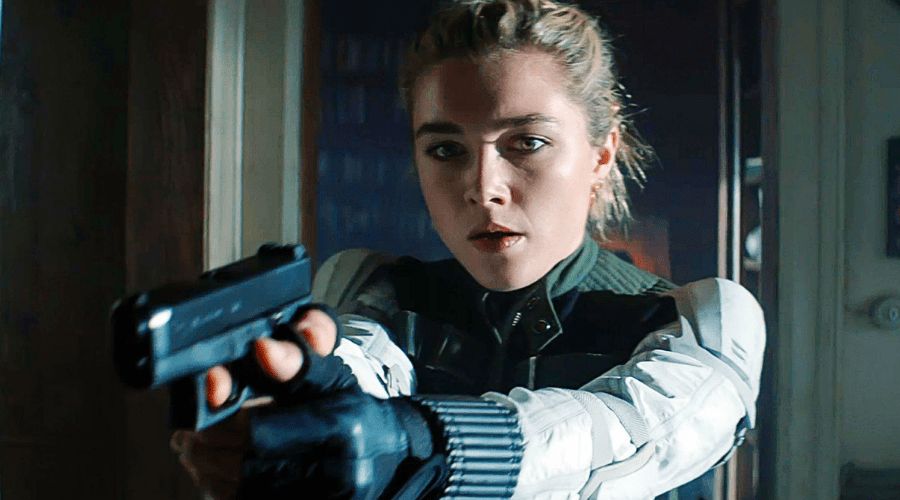 Yelena wears a white bodysuit for the most part of the Black Widow movie. It's a look that is unique to her as her sister often dons a black version of the bodysuit. Natasha can also be seen wearing the white bodysuit in certain scenes so really, you can be whichever Black Widow you'd like to be in this suit. The similar looking suit ranges from S$21-S$62 depending on your size. Just remember to add on the vest to make it known that you're channelling Marvel's new heroine.
Available on Amazon.
---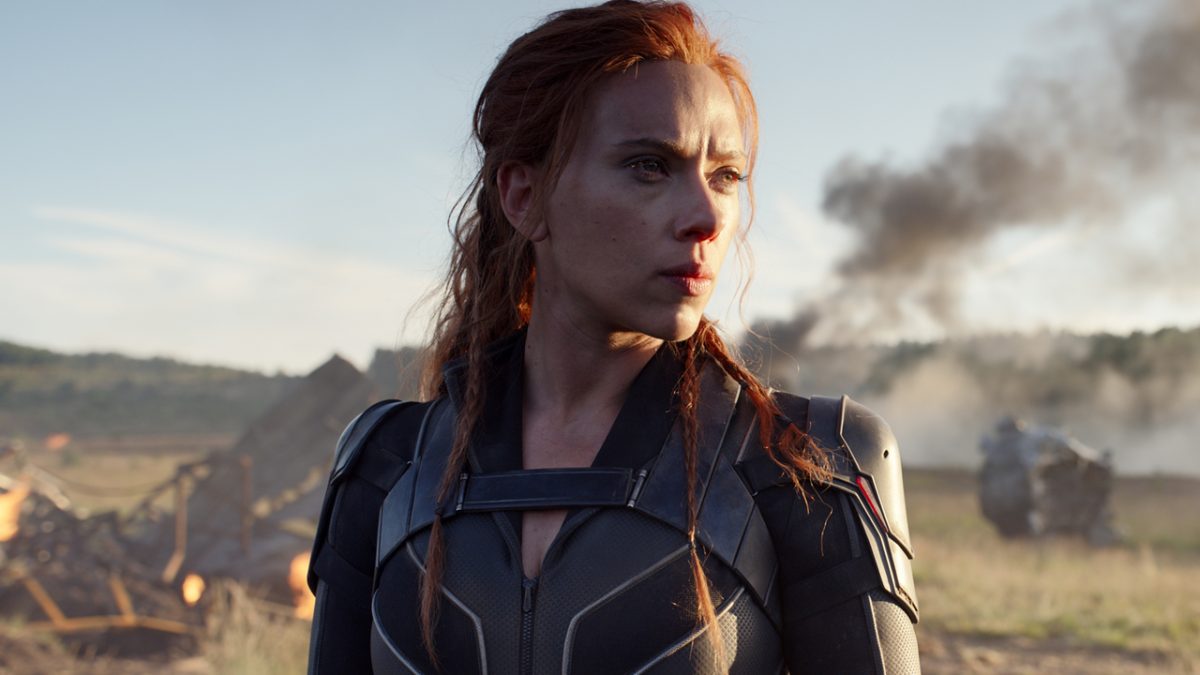 The black bodysuit with a gold-accented belt and vanbraces is one of the coolest Black Widow suits we've seen on Scarlett Johansson. Lucky for you, you can get a similar looking suit for S$21.60.
Available on Lazada.
---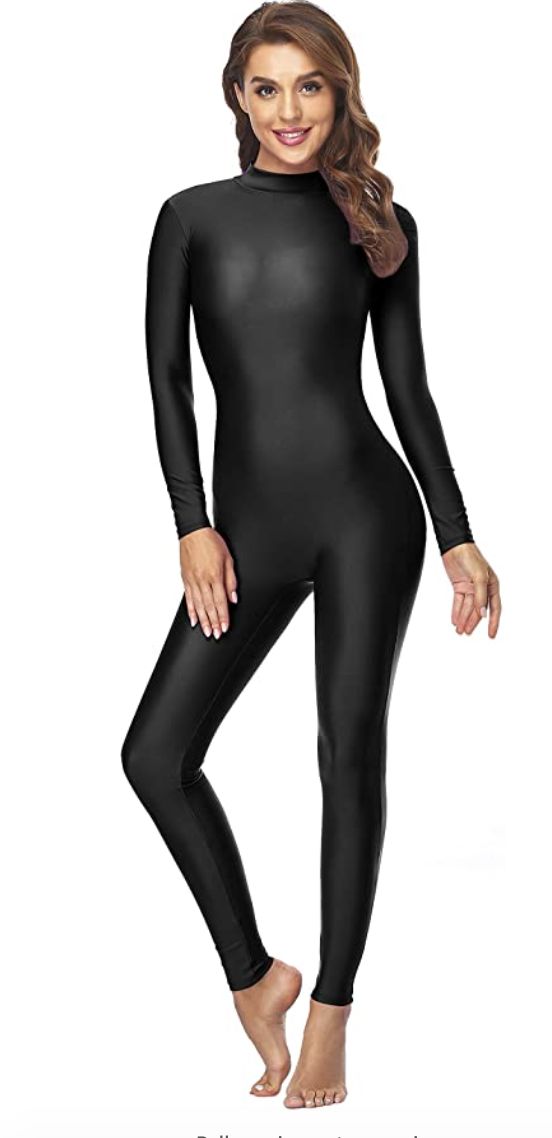 If you have the accessories required or want to make an even more accurate and identical bodysuit on your own then this one-piece full bodysuit is just what you need. This is something that requires a lot more hard work and dedication but pro-cosplayers would know that looking part is not easy. This full bodysuit ranges from S$32-S$40 and comes in multiple colours.
Available on Amazon.
---
And there you have it! Kick butt just like our brand new Black Widow Florence Pugh with these combat boots, vest and even full bodysuit if you're down for the whole package. With Black Widow soon hitting the cinemas, we won't be surprised if you'd like to take some style inspirations from these badass women and incorporate it into your everyday wardrobe.
Black Widow finally hits theatres on cinemas 8 July with sneaks on 7 July, or order it on Disney+ with Premier Access on 9 July.