The second season of The Mandalorian is getting more Clone Wars crossover goodness, as another familiar face is poised to make an appearance in the highly-anticipated sequel. While the addition of the beloved Ahsoka Tano, which reportedly will be played by Rosario Dawson, comes across as a surprise, this one is a more logical pick: Enter Bo-Katan Kryze, the Mandalore leader from The Clone Wars and Star Wars Rebels.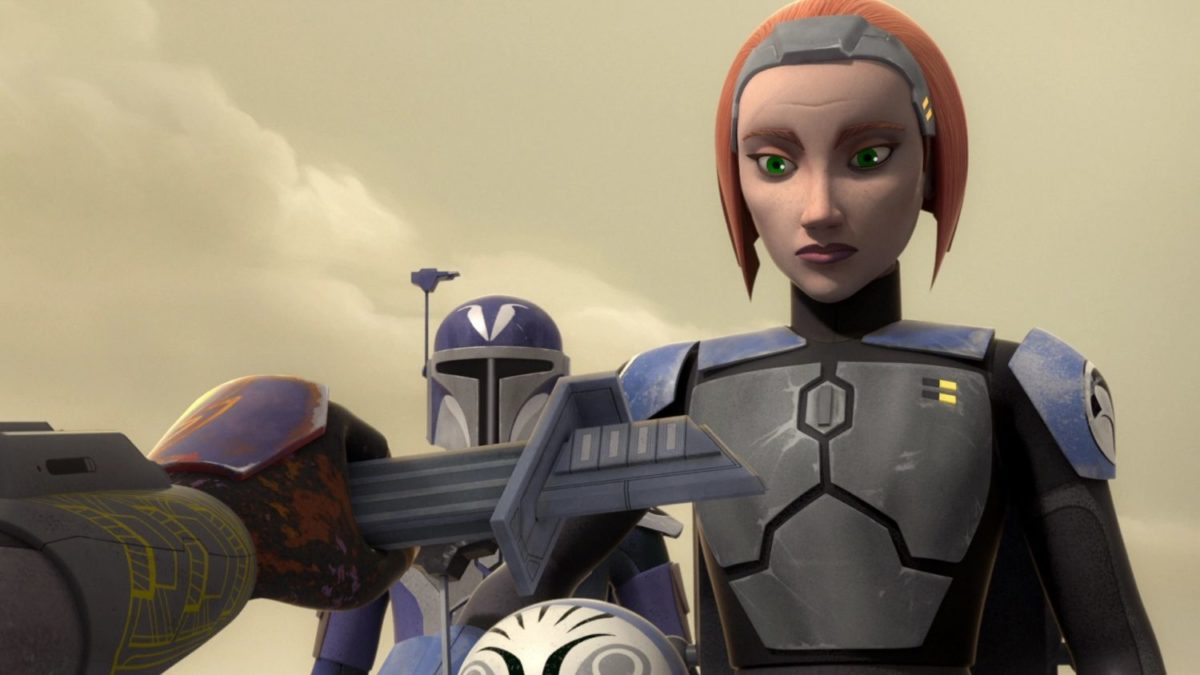 According to /Film, which first reported on the news, the role will be played by Battlestar Galactica star Katee Sackhoff, who also voiced the character in the two animated series. It's an apt pick, and probably an important one at that, considering the highly-possible link between Bo-Katan and The Mandalorian antagonist Moff Gideon. Like the ex-Deathwatch terrorist in the fight to liberate Mandalore from Imperial rule, the latter was shown to be wielding the same legendary Darksaber in the show's cliffhanger ending, where all the Mandalorians were wiped out.
Suffice to say, there's plenty of room to flesh out Bo-Katan's character in The Mandalorian, and chances are, it's not going to be sunshine and smiles. Tragic and complicated sounds about right, actually.
With Sackhoff's expertise in playing powerful, competent women, the live-action portrayal of Bo-Katan toughness and suaveness should be in good hands. The actress is joined by fellow Star Wars veteran Temuera Morrison as Boba Fett, and Rosario Dawson in the sophomore season of The Mandalorian, which is currently scheduled for an October 2020 premiere.
---

Drop a Facebook comment below!