If nautical nonsense be something you wish, then you'll probably want to get in on Mighty Jaxx's brand new blind box series — Kandy x SpongeBob SquarePants (Soda Edition)!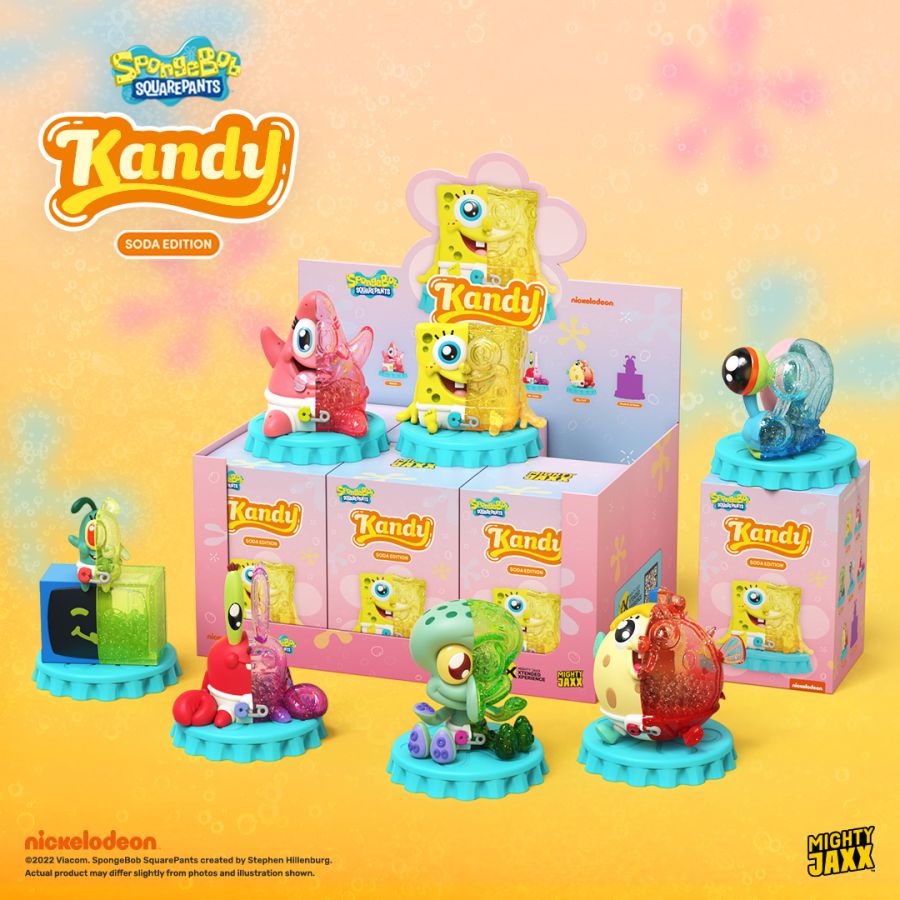 The collection comes after the Kandy x Sanrio line, the first in the series, and features adorable, baby-fied versions of iconic SpongeBob SquarePants characters, similar to how some of them were depicted in the episode "Goo Goo Gas". They include:
SpongeBob SquarePants
Patrick Star
Squidward Tentacles
Mr. Krabs
Mrs. Puff
Gary
Plankton & Karen
Out of the seven designs, the dastardly duo of Plankton & Karen figure is the rarest of them all.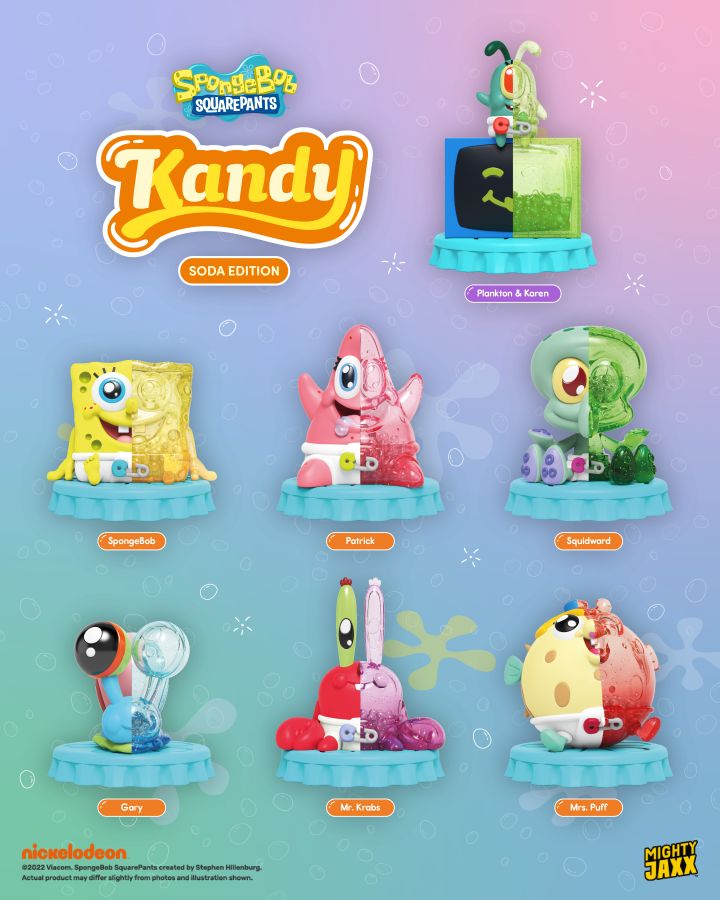 Each figurine features a split design — one half shows off the classic character, while the other half is a clear-coloured silhouette filled with bubble balls. This design mimics the look of refreshing fizzy sodas, and each soda half comes in a different colour that represents a unique soda flavour. Give them a shake, and you just might get an oddly satisfying ASMR moment.
Each figurine in the collection comes in a 4-inch Vinyl Blind Box and retails for US$12.99. Fans can also choose to purchase a tray of 6 figurines for US$74.99.
The Kandy x SpongeBob SquarePants (Soda Edition) collection drops on 28 September, and is available for order on the Mighty Jaxx website.