Who doesn't love a blind box or two? In fact, it's even better when a blind box collection features your favourite characters growing up. In this case, the ever so beloved Sanrio characters, including Hello Kitty, My Melody, Kuromi and more brought to you from Mighty Jaxx.
Fresh from the Mighty Jaxx factory, the Kandy x Sanrio ft. Jason Freeny (Series 01) collection is a blind box collection that features seven Sanrio figurines split into halves. One half features the beloved character while the other is a candy-coloured half.
Using coloured clear PVC to mimic the look of delicious rock candies, each figurine represents a different type of candy from the likes of a pastel pink bubblegum candy to the golden yellow of sweet caramel. The figurines seen in this sweet collection are also modelled after heart-shaped strawberry milk chocolates.
This is the first Kandy collection from Mighty Jaxx and features designs from artist Jason Freeny. The collection features seven Sanrio characters such as Hello Kitty, Kuromi, My Melody, Kerokerokeroppi, Pompompurin, Badtz-Maru and Cinnamoroll.
Out of all seven designs, the Cinnamoroll figurine is named the rarest of all. Cinnamoroll's Kandied half is inspired by ice cream soda candy and comes in a beautiful shade of blue.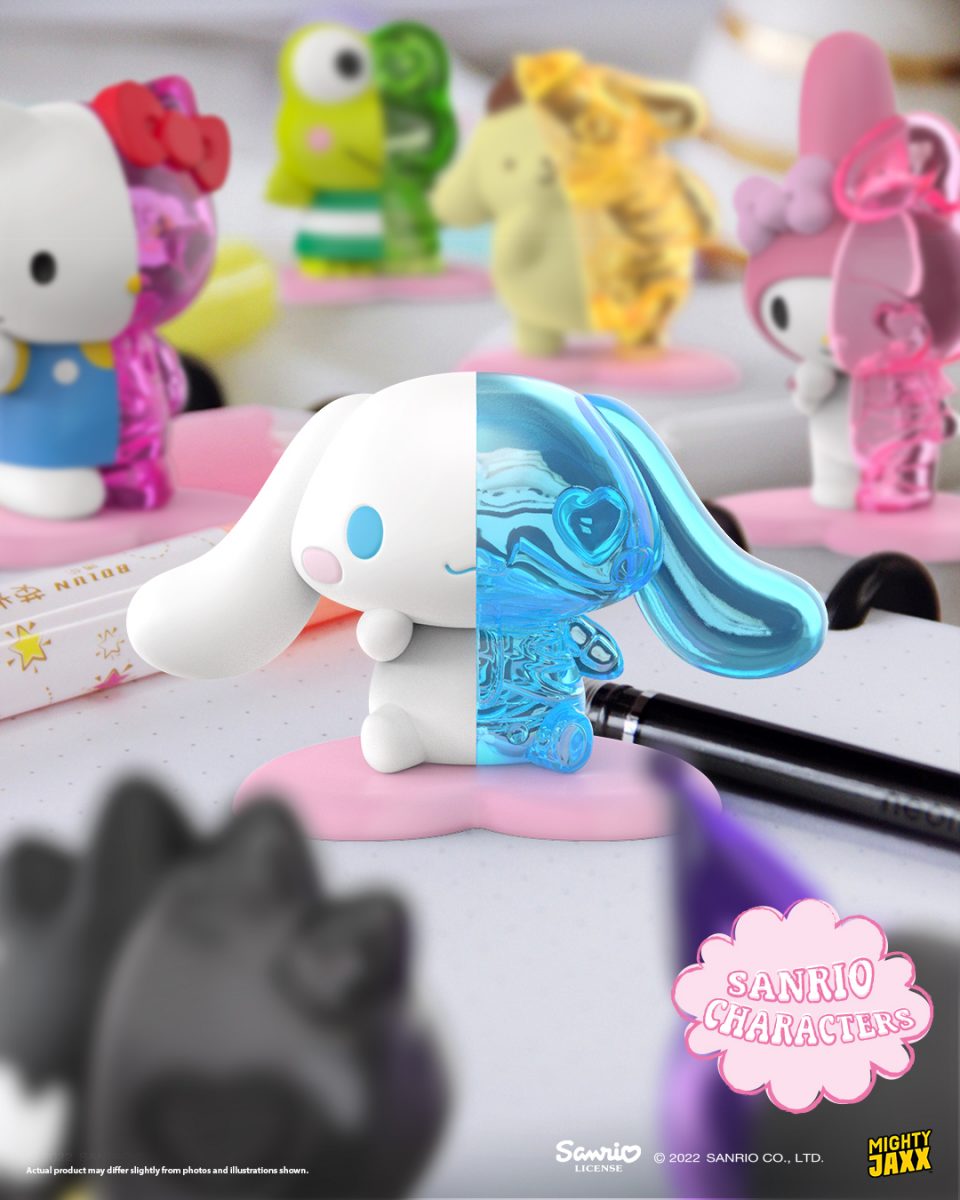 Each figurine in the Kandy x Sanrio collection comes in a 4-inch Vinyl Blind Box and retails for US$12.99. Fans can also opt for a tray of 6 figurines for US$74.99.
The Kandy x Sanrio ft. Jason Freeny (Series 01) collection drops on 25 May, 9am ET and is available for order on the Mighty Jaxx website.