Home of the instant pop-culture icon, "Baby Yoda", The Mandalorian remains the first and (currently) only live-action TV series of the Star Wars franchise. But now, it seems like the series may return to its big-screen roots. In a recent interview, creator Jon Favreau expresses his interest in making The Mandalorian movie.
Gunfights, bounty hunters and galaxies far far away, The Mandalorian has become the new standard for Star Wars films. (Especially after the animosity surrounding Star Wars: The Rise of Skywalker .) Speaking of the future of the show, Jon Favreau commented that he may consider turning the series into a movie.
The creator hints that there may be a space in the franchise for a Mandalorian feature. "The line is blurring now," said Favreau (via Variety). "Things that you would have only seen in the movie theater, you're seeing on streaming, and I think it could go the other way as well." He feels that the stories will constantly evolve. As such, they can be told both ways, as long as creators don't lose sight of what is important and what fans like.
Still, to finally see Pedro Pascal's gunslinging bounty hunter and Baby Yoda towering over us on a big screen remains an enticing concept. Favreau noted that although he is in "no rush" to push the show onto the movie screen, he and his team are "definitely open to it, and excited to see where the story leads [them] and have that flexibility — because there's no rulebook now."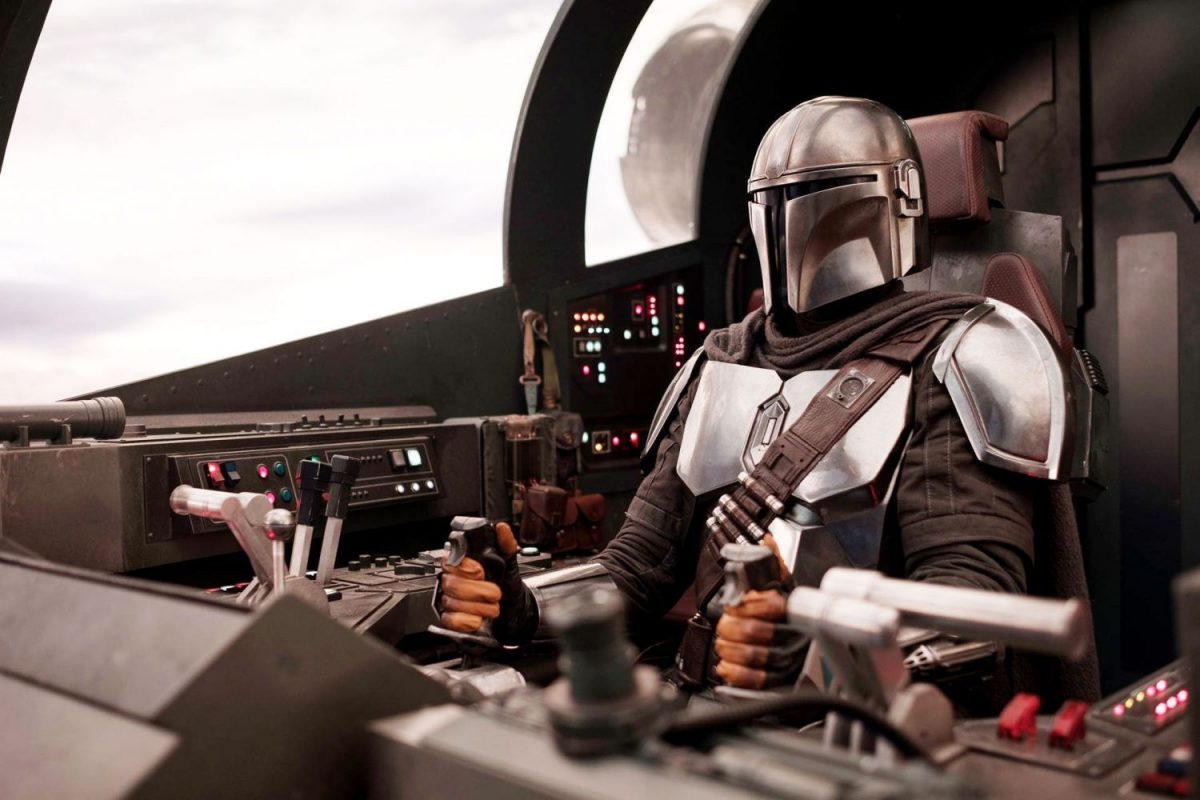 Moreover, The Mandalorian world will continue to expand as Bob Iger, Disney's then-CEO, commented that after season two, future seasons will include "the possibility of infusing [the show] with more characters and the possibility of taking those characters in their own direction in terms of series."
Pascal also adds that he is excited at the prospect of a movie; even though there are no confirmations as of yet.
"I think that the work is so beautiful that I would love for that to be held by a big screen experience. But it seems to work so well that also I'm not sure it's something that I would want corrupted by any kind of change, you know? I mean, I certainly know that the challenge can be met. It's not like these people don't have the experience. If anybody can do it, they can!"
With how the world is slowly edging towards streaming, (even Marvel is expanding the MCU into TV series with WandaVision)The Mandalorian movie may very well be an hour plus feature on Disney+. However, we keep our hopes up for an opportunity to coo over Baby Yoda in full-blown IMAX in future. Season two of The Mandalorian returns to Disney+ on 30 October 2020.