The Mobile Suit Gundam franchise is an example of a classic that has held up well against the tides of time, with many instalments, spin-offs, and sequels spawning over the years. Mobile Suit Gundam: Hathaway is the series' new entry for this year, bringing the all-too-familiar mecha action to Davao City, an imagined future of the Philippines – and the team seeks to honour that by featuring subtle, country-specific nods.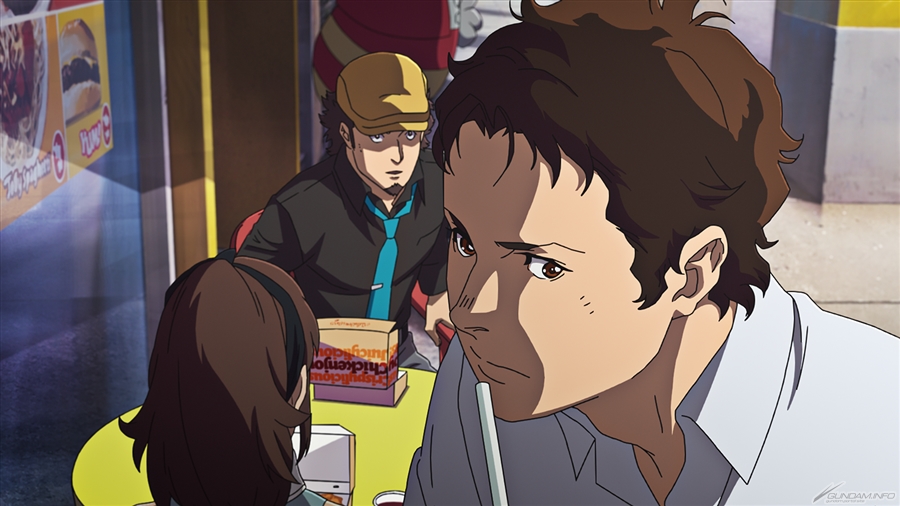 From beloved fast food-joint Jollibee to various landmarks, the upcoming anime movie dishes out constant reminders of its Philippines-inspired setting. The above image, for instance, sees protagonist Hathaway Noa inside a Jollibee outlet, with several signature menu items making an appearance: a Chickenjoy take-out box, a Jolly Spaghetti and Yum Burger poster, and the Jollibee mascot in the background.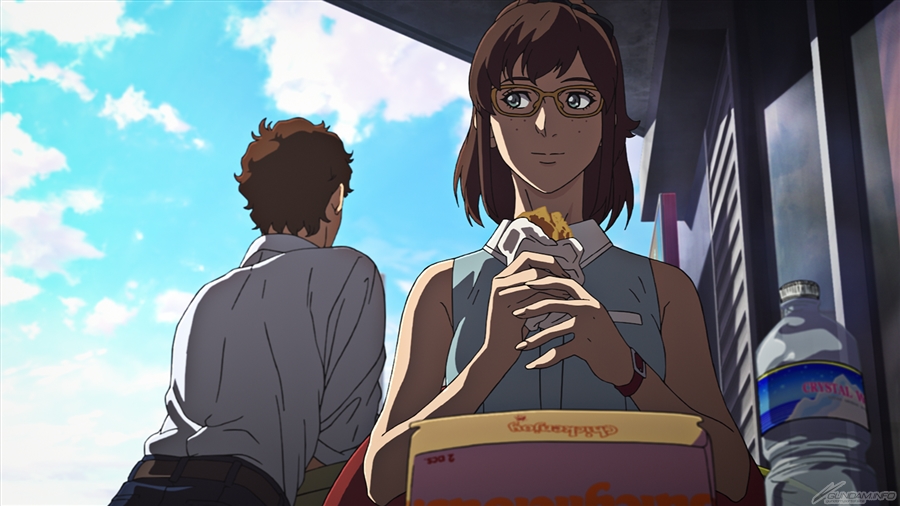 Jollibee isn't the only brand to enjoy the spotlight, however. In a separate scene, another Chickenjoy take-out box is accompanied by a water bottle with a design resembling Summit Natural Drinking Water, a fellow home-grown business brand.
The other visuals capturing the likeness of the Philippines, meanwhile, may be viewed here:
Elsewhere, additional cast details and a new movie poster for Mobile Gundam Suit: Hathaway have been released. Gundam.info reports that it'll release in Japan on 7 May 2021, with an international release date expected to be on the horizon. The first in a trilogy of films, the upcoming work is based on the Mobile Suit Gundam: Hathaway's Flash novel, and takes place 12 years after the events of Char's Counterattack. A brief synopsis reads –
U.C. 0105 – twelve years after the Second Neo Zeon War, the peace on Earth and its colonies is disrupted by "Mafty", a terrorist organization bent on preventing the Earth Federation from privatizing the Earth to the privileged. Leading Mafty is Hathaway Noa, son of celebrated Federation Captain Bright Noa and pilot of the experimental RX-105 Ξ Gundam.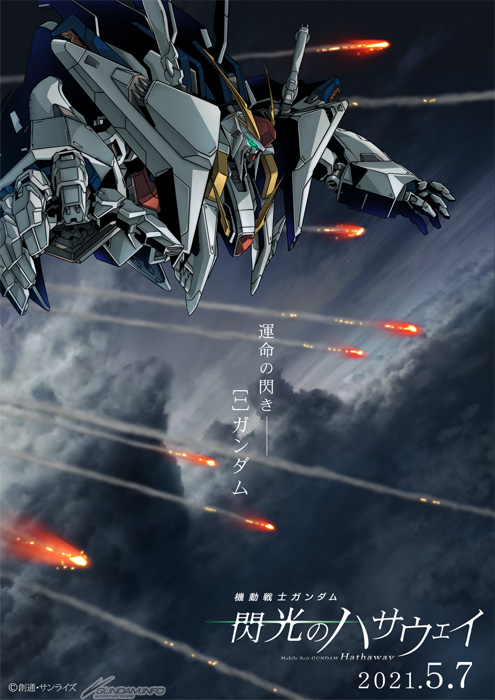 ---

Drop a Facebook comment below!