Sometimes, the superhero world is way too serious. Characters dying left and right, politics are heavily discussed, and wars are happening. But other times, on increasingly rare moments, superhero comic books can be downright silly and fun.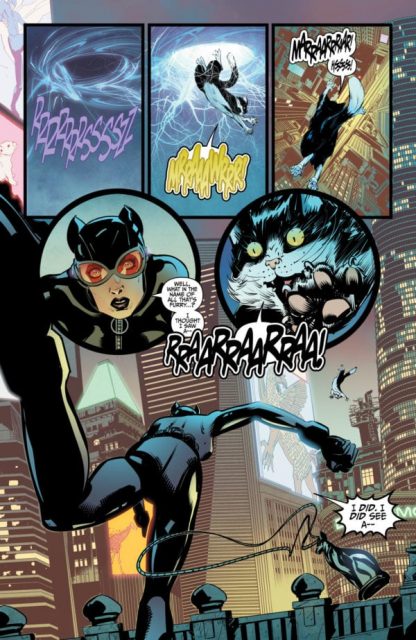 From the brilliant minds of writer Gail Simone (Wonder Woman, Birds of Prey) and artist Inaki Miranda (Catwoman, Batgirl) comes the Catwoman/Tweety & Sylvester special. This is potentially one of the best crossover event ever. Who cares about Arrowverse crossover or the Avengers when you've got freaking Tweety Bird and Sylvester interacting with Catwoman?!
Today is the release day for one of my favorite projects ever. Catwoman/Tweety & Sylvester, with miraculous art by @inakiMiranda and a wonderful back-up story written by the great @sheafontana! pic.twitter.com/9SDgFhghnb

— GAIL SIMONE ECCC Table A16 (@GailSimone) August 29, 2018
All kidding aside, the comic looks amazing. The realistic Tweety and Sylvester are especially delightful. That grumpy look on Sylvester's face? Classic. Here's the synopsis of the comic from DC's website:
In his relentless pursuit of Tweety, Sylvester suddenly finds himself with a new, human ally—Catwoman. Tweety then realizes that he's going to need some help too, and recruits a super-hero of his own. It isn't long before the scale of the conflict begins to get out of control and suddenly theres's a full scale war between cats and birds that threatens to take over all of Gotham.
Sylvester and Catwoman are teaming up because they're both cats, duh, but it looks like Tweety will be getting a team up of his own. Which bird-themed hero will be his ally? Black Canary? Hawkman? Robin??? And what will this cats vs. birds war look like? Epic is the only word that comes to mind.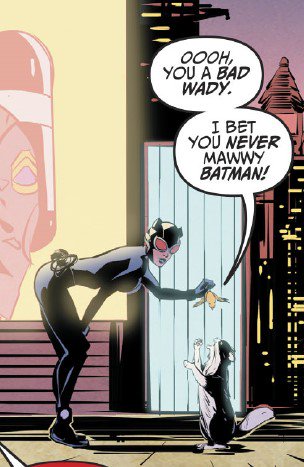 This isn't the first time DC released a crossover with Looney Tunes. Batman/Elmer Fudd was the first of the DC/Looney Tunes crossover, released June, 2017. The reception to that was so great, that they decided to make even more DC/Looney Tunes crossovers. Other than Catwoman/Tweety & Sylvester, there will also be Harley Quinn/Gossamer, The Joker/Daffy Duck, and Lex Luthor/Porky Pig.
It looks like the comics will have elements of fun and silliness that's a mainstay of Looney Tunes but still keep the slightly dark and edgy tone of a typical DC comic. For example, that Porky Pig illustration is the stuff nightmares are made of.
All the comics are available on Comixology now, or even better, ask your local comic book store if they have the physical copies.
Dea wishes she could play the latest Tomb Raider or Uncharted, but she can't, so instead she reads and watches other people play. On her down time, you can probably find her re-reading Captain Marvel. The Carol Danvers one.
---

Drop a Facebook comment below!