The challenge is not if anyone can switch from eating meat, to adopting a plant-based diet. It is if the switch can be done, without any identifiable traits that signal consumers that they are not eating meat.
That's one of the premises of Impossible Burger 2.0, the latest offering from the California-based company which has been reeling consumers in with their signature product – the Impossible Burger – since 2016.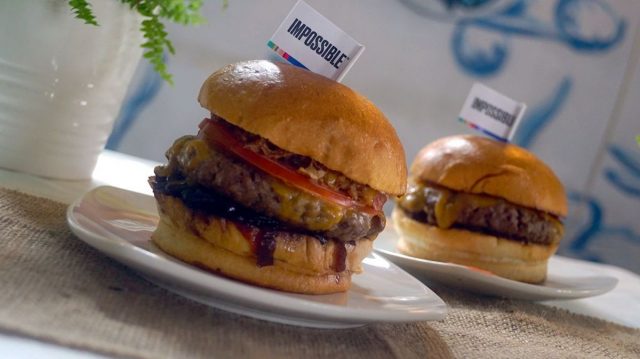 A plant-based meat substitute that's more than merely vegetarian, the Impossible Burger is a vegetarian's dream come true – a meatless substitute that looks, feels, taste and even "bleeds" like the real thing.
The company has been integrating their formula into some of the US' most prominent restaurants and fast food chains, including White Castle, and expanded internationally by launching their parties in markets such as Hong Kong.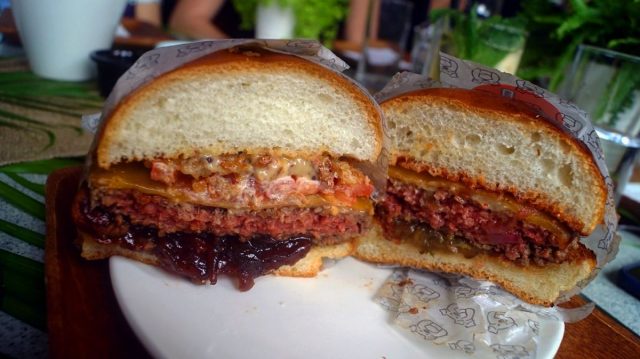 But their product isn't just targeting vegetarians, as it is also an attempt to change the unsustainable meat industry. They are not the only ones touting cleaner and greener alternatives to meat. Brands such as Beyond Burger and VeganBurg have surfaced, making waves across the globe, albeit with a dose of initial scepticism in the eyes of the general consumer base.
So why version 2.0? The new patty has as much iron and protein as a comparable serving of ground beef from cows. Furthermore, it says it contains no cholesterol, only 13 grams of fat, and 240 calories in a quarter-pound serving. That's compared to the 80 milligrams of cholesterol, 23 grams of fat, and 290 calories in an average meat patty. And don't even get us started on how little this (good) bad boy makes up a tiny fraction of greenhouse gas emissions that typical meat productions churn out.
Eight leading restaurants have been selected to carry the Impossible brand starting March 7, and we at had the pleasure of trying out dishes from two of those – Potato Head Singapore and Privé Orchard.
If you're a meat-eater and have doubts about how this plant-based meat stuff will pan out, worry not, because this omnivore turned vegetarian (one year and counting) can attest to its genuine likeness in texture and taste to the real thing. Not to mention the smell when you cook it, as demonstrated by Potato Head Singapore's Chef Adam Penney – you'll swear you'd be taking in the aroma of charred Angus beef as those patties sizzle on the pan.
The stars of the show are, obviously, the food made by Potato Head Singapore and Privé Orchard, and two dishes from each restaurant have made their way into our bellies. Spoilers: They are freaking amazing!
Now, let's get to the meat (heh) of the show.
---
The burger duo from Potato Head Singapore is up first.
The Impossible Dream – S$27
Here we have a beautiful blend of sweet and savoury, combining the smoky aftertaste of the grilled medium well-done Impossible Meat patty, which carries the tangy XO mayo so well, as well as the juices that ooze from the caramelised onion and heritage tomato.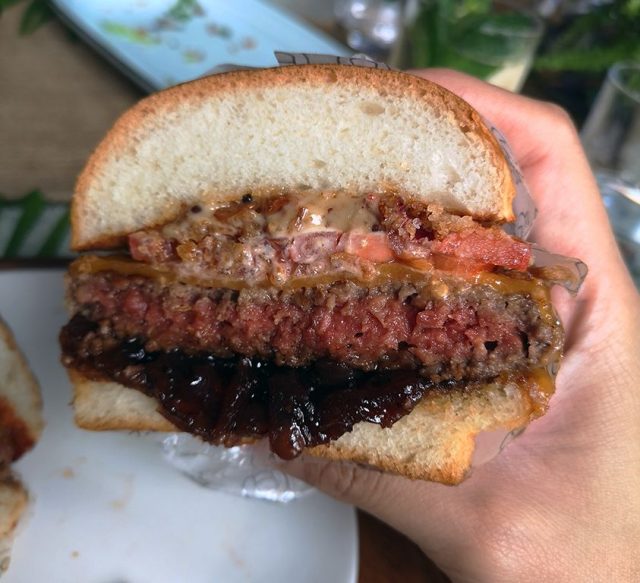 The melted slice of cheese on top of the patty encases all that juicy goodness in, and is complemented by a garnishing of lettuce and tomato, all packed in nicely by a pair of fried buns. I'm not saying I miss a good hamburger but this is the MVP of the event, and my new go-to burger.
The Impossible Chedda – S$23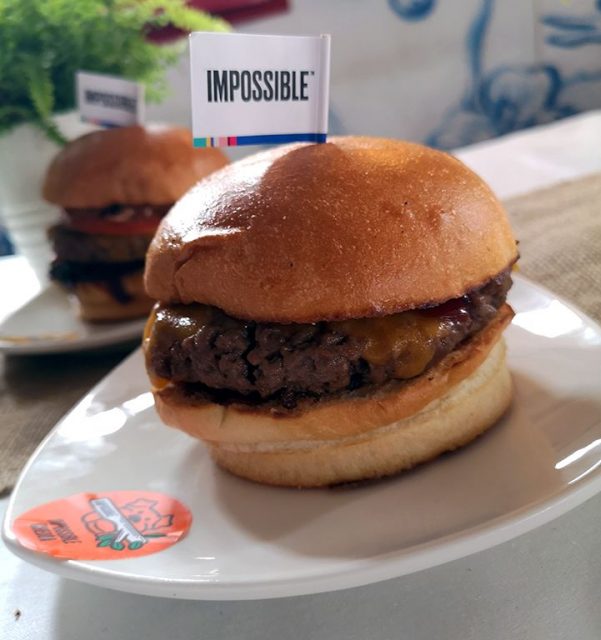 Not to be outdone, The Impossible Chedda, offers a more classic take on the cheeseburger, with traditional ingredients such as ketchup, a slice of cheese, onion puree, and a pickle to go nicely with that oh-so-juicy Impossible Meat patty.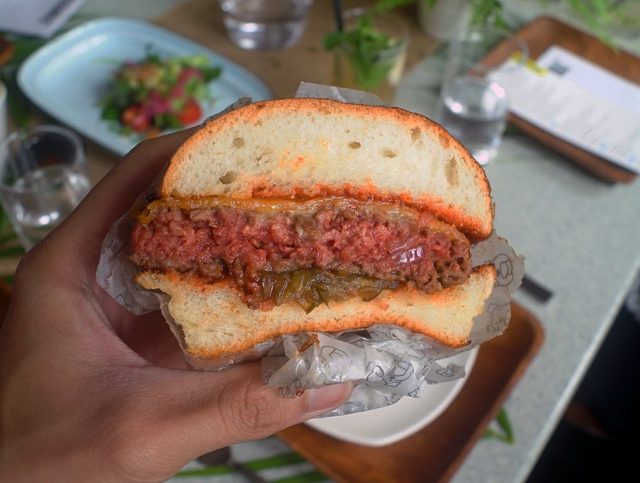 ---
Impossible Satay Sliders – S$15/set of three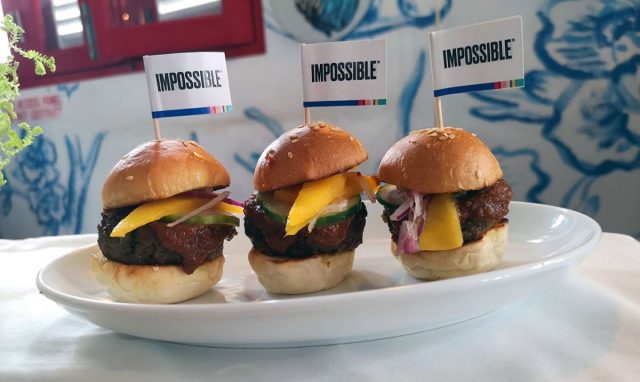 The smaller Impossible Satay Sliders from Prive Orchard is a prime example of the Impossible Foods formula being localised in the Singapore context. The sliders naturally come with smaller-sized Impossible patties in smaller-sized buns, but packs so much punch in just a few bites.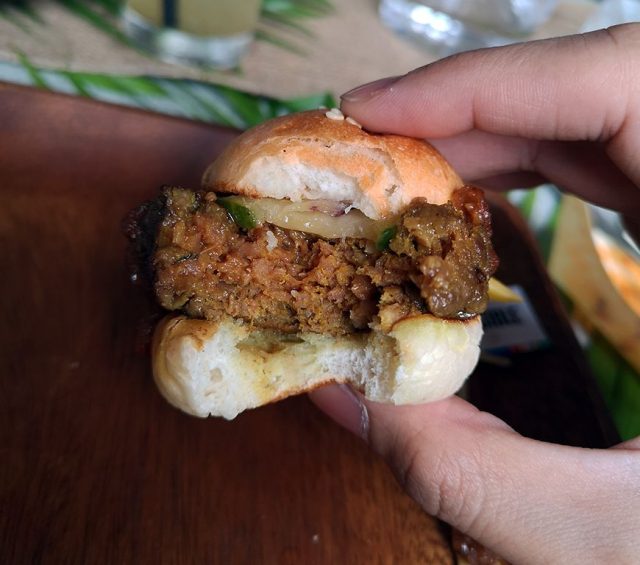 The signature satay peanut sauce is absorbed really well by the patty (you've probably already guessed how easily juices just seep into these tantalising soy-based bad boys), garnished with a slice of ripe mango, cucumber and red onions to really give you a burst of flavour once you take a bite.
Juicy Lucy Impossible Meatball Spaghetti – S$18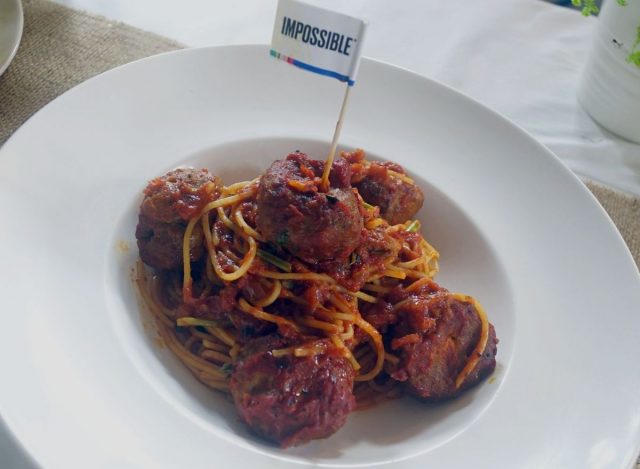 Similarly, the Juicy Lucy Impossible Meatball Spaghetti from Prive Orchard is another great burst of flavour, especially with the vegan cheese infused into the Impossible meatball, and the tomato ragout and basil garnishing topping off what is a fine, fine plate of pasta.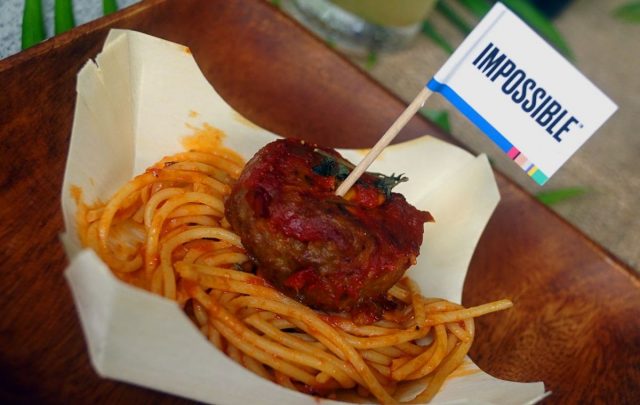 From what you can glean here, and in the weeks to come should you consider checking out the restaurants that feature the Impossible Foods meat, the folks at Impossible Foods means business when it comes to bringing their brand across and giving everyone a cleaner and greener alternative to traditional meats.
---
Author's Note: As someone who gave up meat for over a year, I've admittedly always been on the lookout for alternatives to replicate that same taste meat does, without being at the expense of animals. I've had my fair share of vegetarian burgers, which are all amazing in their own right, but nothing like the sort of what Impossible Foods provides.
Sinking my teeth into the meat it felt strangely familiar. It was like seeing an old friend that you've parted ways with due to irreconcilable differences but managed to find a compromise. The way the Impossible meat just broke down as my incisors and molars punched into the soft, juicy patty, and simply dissolved as the flavours just burst in my mouth.
I'll be honest — I nearly wanted to spit it out because it tasted just like meat, something I vowed never to touch again. However, I eased into it, knowing that it was totally made from a mixture of potatoes, soy and other plant-based ingredients. It just felt all-too-familiar, and knowing that this patty is based on simple agriculture and science is amazing, though it took some time for the euphoria of tasting something just like meat to sink in for one who had just completed an anniversary of not eating meat.
One of the staff at Geek Culture has even managed to flip some Impossible Burgers over a traditional BBQ before, and there's nothing quite like biting into the flame-grilled goodness of an honest to goodness burger that is identical in taste and smell to any gourmet hamburger.
For any ex-meat-eaters, this may be a similar feeling for you, but maybe that's a good thing.
---
"When we looked at Southeast Asia [when searching for a launching platform for Impossible Foods in the region], we saw in Singapore was an epicentre of future food trends", mused David Lee, CFO and COO of Impossible Foods.
"The culture here is a very unique blend of Malay, Chinese, Indian and European, and the restaurants that we're launching with this week really reflect the fact that we think that our product – the Impossible Burger 2.0 [which debuted earlier this year at CES 2019] – can stand up to the demands and creativity of any chef.

The other thing about Singapore which is incredible is that it is a bit of a gateway, in the sense that, beyond the food scene here, people come from multiple regions and cultures, and often bring their experience here back to their home countries [and vice versa]. That inflow and outflow of travellers to and from Singapore is [an] exciting [opportunity for Impossible Foods]."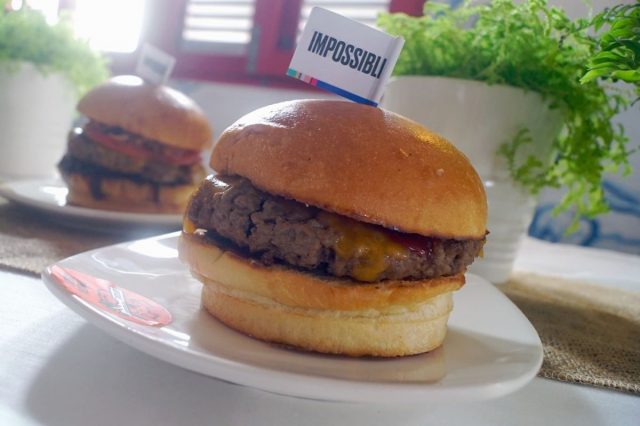 It's no surprise that the talented chefs have managed something unique and special with the Impossible Foods formula in Singapore, and they are most certainly prepared to take the region by storm – starting with the cultural melting pot of the Little Red Dot.
Besides the two restaurants that we got to sample from, Impossible Foods entries will also launch at the following restaurants from March 7 onwards: Bread Street Kitchen by Gordon Ramsay, Adrift by David Myers, Potato Head Singapore's subsidiary Three Buns Quayside, Park Bench Deli, Empress, as well as CUT by Wolfgang Puck.
There's no word yet if the company will be bringing in the Impossible Burger 2.0 to supermarkets here but when they do – Impossible Rendang, anyone?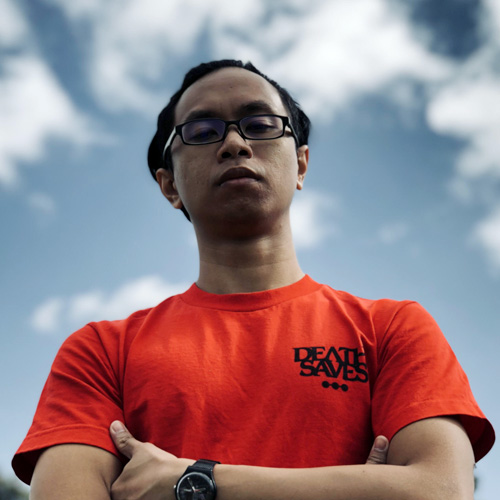 Marion has a serious RPG addiction. Sometimes it bleeds into real life; he forgets to sleep because he thinks he has a Witcher's body clock. Forgive him in advance if he suddenly blurts out terms such as "Mind Flayer" and "Magic Missile", because never once does he stop thinking about his next Dungeons & Dragons game.