Chomping down into a thick, juicy beef burger is an experience second to none, but to do so in a meatless burger that tastes like the real thing? That's one impossible burger…. or it is?
Much has discussed over the new obsession with plant-based protein that looks, tastes and even bleeds like a beef patty, and Beyond Meats, one of two companies leading that charge, recently opened a food truck in Singapore, to offer Singaporeans the best of both worlds.
Available as a burger or hotdog (S$8 each) outside the Hyatt Hotel along Orchard Road, the smell that wafts from the truck is exactly like how a decent food truck should be.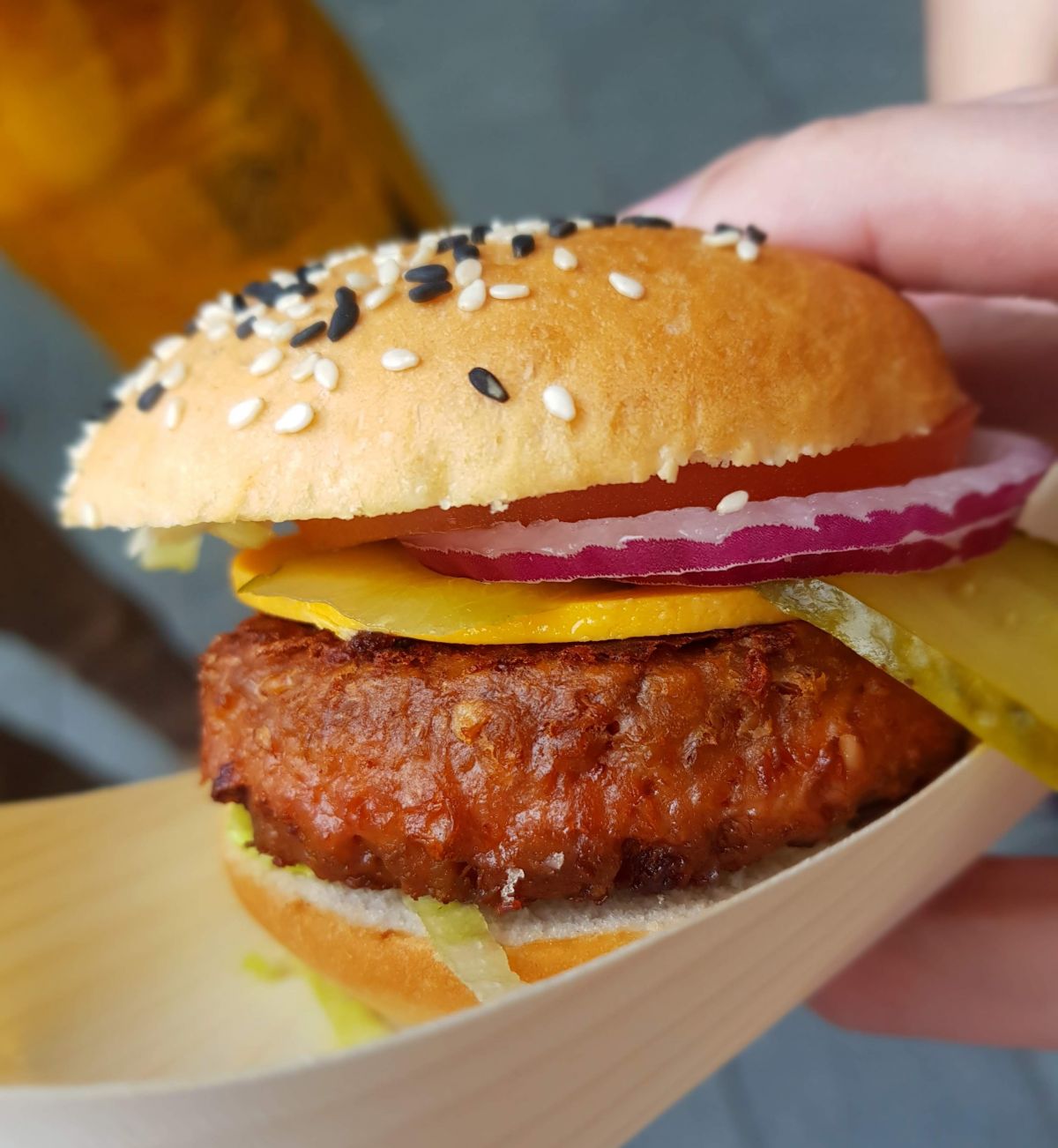 The Classic Cheese Beyond Burger comprises of a brioche bun, vegan cheddar, vegan mustard mayo, pickled gherkin, lettuce, tomatoes, and onions. And a totally sweet looking "beef" patty!
From the outside, it looks appetising enough, and can definitely pass off as a beef burger, if not for the colour which is more orange/red than brown. Size-wise, it's not a massive burger you find at cafes, but it's as large as a McDonald's breakfast muffin in terms of circumference.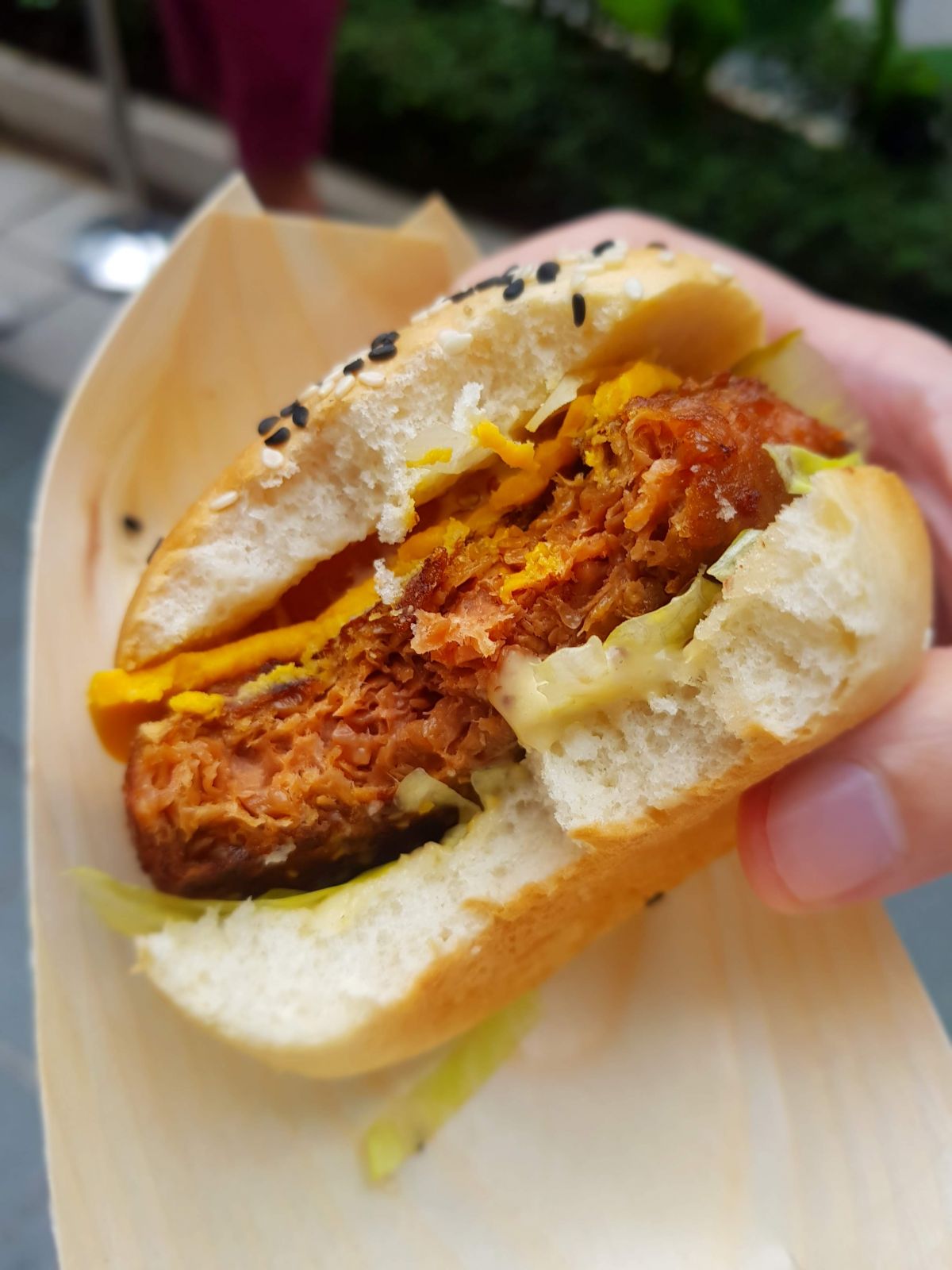 Taking a good bite into the burger itself, the patty has the same texture of a beef burger and tastes very much like the real thing.
So it looks sorta like a beef burger, smells like a beef burger, has the same taste like a beef burger, but is it delicious?
According to this burger lover and meat eater, it absolutely is.
While the freshness of the other ingredients might have worked to mask the taste, it all came together quite nicely. Each ingredient was able to stand out quite nicely, especially the meat patty. Even when consumed alone, the patty is certainly close enough to the real deal, such that you cannot tell the difference. The texture of the patty is like the real thing, and while there was no "blood" on this one, it's as good as it gets.
Priced at S$8, the Beyond Burger is something that everyone should try if they are wondering how far alternative meats have come. We're not talking about the fake mock stuff that Asians, especially the Chinese adore, but the Beyond Meat patty will reframe your misconceptions about what meat-free patties might be.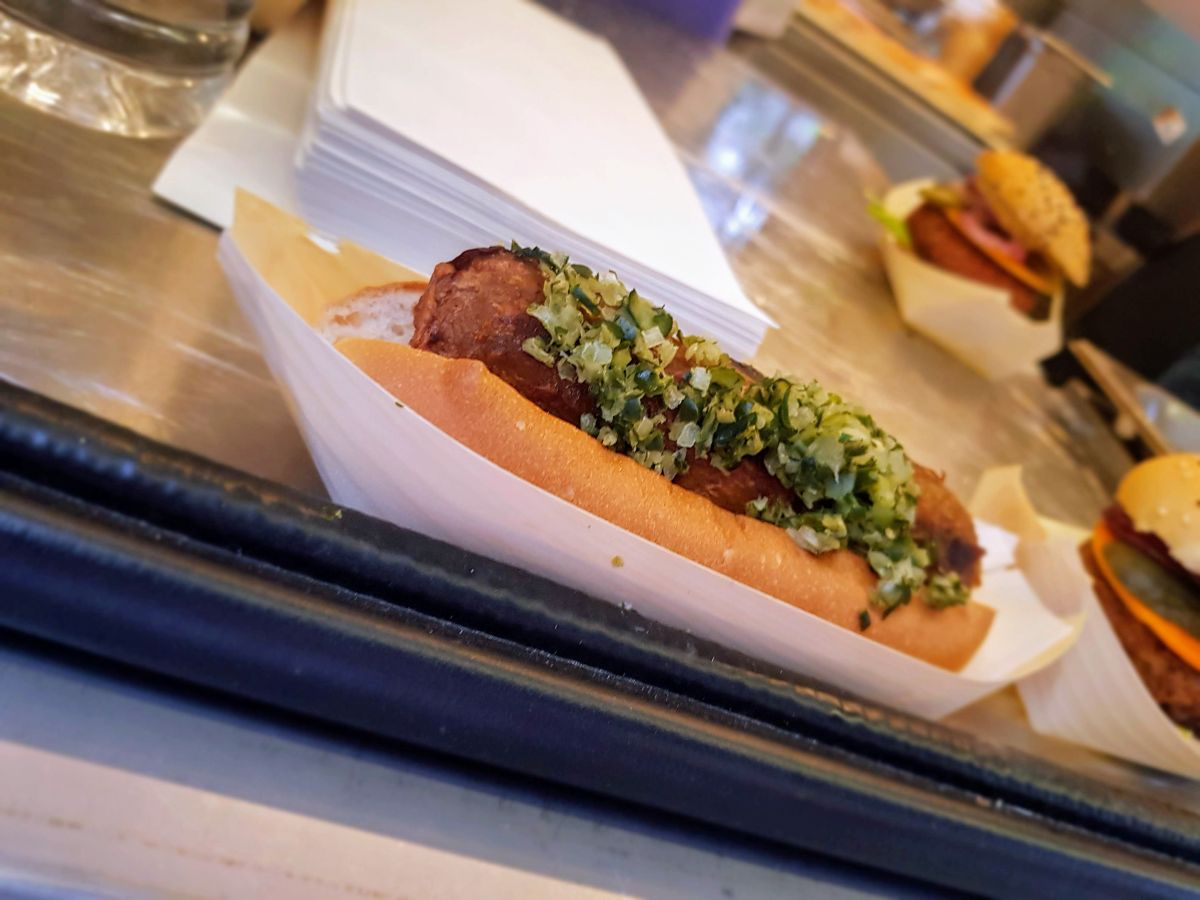 Unfortunately, the burger was satisfying such that I wasn't able to try the hotdog. But judging by the sounds of surprise from the folks who were wolfing down their burgers and hotdogs nearby, they certainly weren't expecting this level of flavour and taste.
If this is how the future tastes like, we're probably already there.
---
Where: Grand Hyatt Singapore, 10 Scotts Rd, Singapore 228211
Gerald currently straddles between his love of video games and board gaming. There's nothing that interests him more than trying out the newest and fanciest gadget in town as well. He dreams of publishing a board game sometime in the future!