What? It has been 45 long years already since IKEA opened its first store in Singapore way back in 1978? Over the years a couple of other stores have opened and Singapore is now home to three stores across the island, IKEA Tampines, IKEA Alexandra and IKEA Jurong. Over the years, we're sure every home owner or business owner would have bought at least a couple of items from IKEA at some point. Even over here at Geek Culture, apart from our Omnidesks and Secretlab chairs, pretty much every other piece of furniture is from IKEA.
In celebration of the 45th anniversary milestone, from 27 April to 1 May, IKEA Singapore will be giving out limited edition merchandise, running promotions, in-store games and giveaways for customers and IKEA fans of all ages.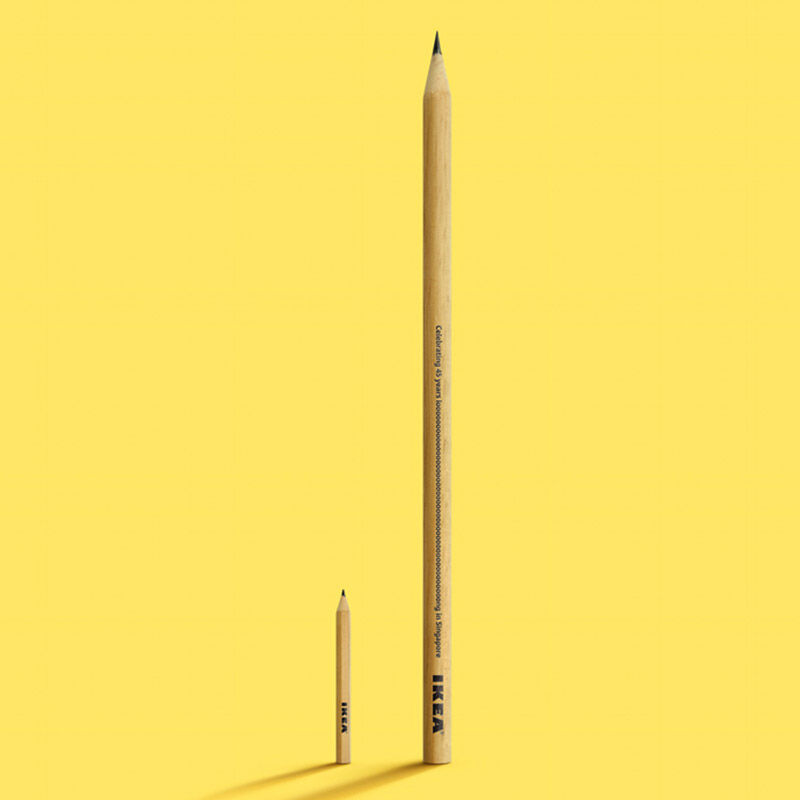 Over the years, millions of us have walked away with the original short pencil. And only from 27 April to 1 May, customers can redeem IKEA Singapore's exclusive collectible long pencil with any purchase at the IKEA Store or on IKEA food (no minimum purchase required). However, redemptions are limited to the first 120 customers at each IKEA store per day, while stocks last. As you can see in the picture above, the long pencil has "Celebrating 45 looooooooooooooooooooooooooooooooooooooooooooong years in Singapore". That's 45 'o's, so if you've been a fan of IKEA all these years, you know you just have to own one of these. That's one long pencil John Wick and Caine would be proud to make use of.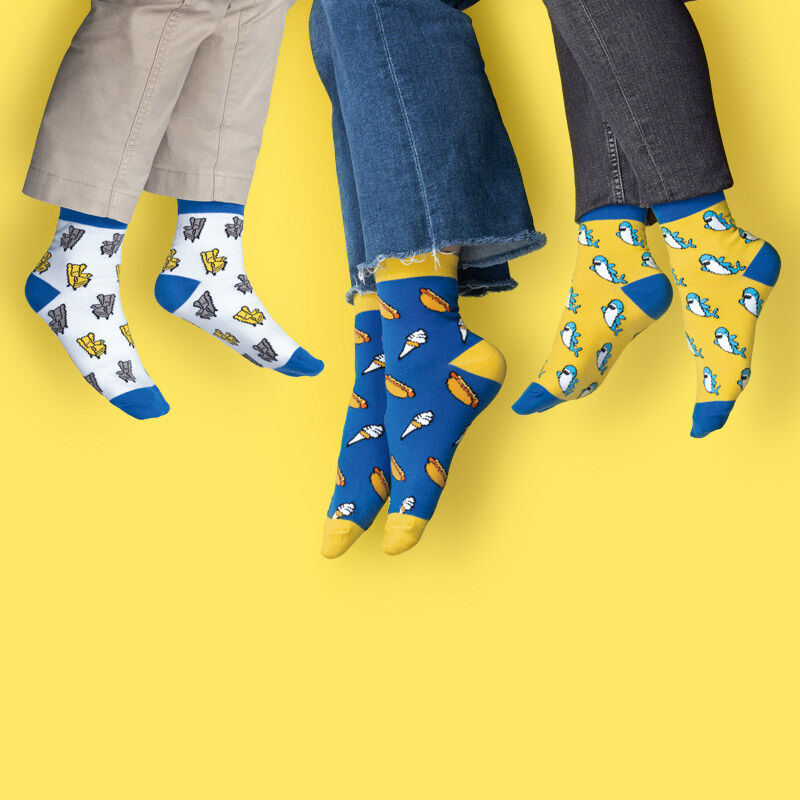 If the pencil isn't your thing, there's also the chance to redeem a pair of mystery limited edition IKEA socks (3 designs in total), with each receipt of at least S$90 on home furnishing products in-stores from 27 April to 1 May, while stocks last. Do note that there are only 1,200 pairs available for redemption at each store per day.
Redemption of IKEA Singapore's exclusive collectible long pencil and limited-edition IKEA socks can be done at the following locations:
IKEA Alexandra: Ground level, after checkouts area
IKEA Jurong: Level 3, outside store entrance
IKEA Tampines: Level 2
That's not all, for 45 days, from 27 April to 10 June, IKEA Family members will enjoy 5% off storewide on all home furnishing products and IKEA Food.
---
Here's a summary of other promotions to be had:
From 27 April to 1 May, customers that charge a minimum of S$150 in a single transaction to a UOB card at any IKEA store can redeem a S$10 IKEA Gift Card, while stocks last.
Happening on 28 to 30 April from 8pm at the IKEA Tampines and IKEA Alexandra stores only, IKEA is bringing back the popular As-Is Auction. With products in the As-Is range being auctioned for a fraction of their price, customers who outbid fellow bargain hunters will stand a chance to enjoy the best deals on some of the most loved IKEA products.
A special edition of the IKEA classic hotdog will be available at the Swedish Bistro. Customers can grab an ala-carte 12-inch hotdog at S$1.00 (U.P. S$2.00). At IKEA Tampines and IKEA Alexandra, get it in a set with a Nordic cold drink at only S$1.60 (U.P. S$3.50).
Crowd favorites such as the 8-pc Swedish meatballs with mashed potato and mixed vegetable (U.P. S$6.90), 8-pc plant balls with mashed potato and mixed vegetable (U.P. S$6.50) and the finger-licking signature 4 pcs chicken wings (U.P. S$6.90) will be going for an exclusive price of S$4.50/meal from 27 April to 1 May.
IKEA Family members will enjoy a special price of S$45 on 3 packets of 1kg Meatballs (U.P S$56.70) at the Swedish Food Market.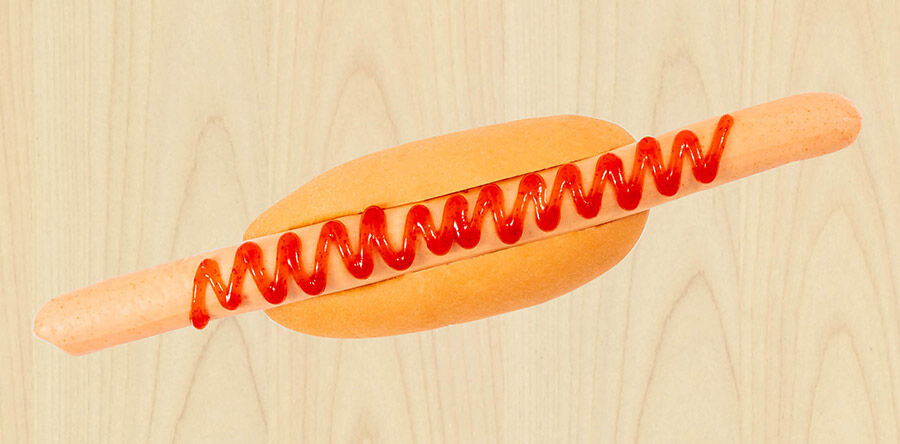 ---
Finally, there is a whole range of activities for customers of all ages in IKEA Stores from 27 April to 1 May as well:
Listen out for the roving emcees in store and participate in a variety of simple mini games to stand a chance to win IKEA Gift Cards and products.
The longest movie screening: Fulfill that dream of lounging the day away at the IKEA store and catch award-winning PG-rated films such as Avatar (2009), Frozen (2013), Black Panther (2018), Encanto (2021), Turning Red (2022) and more. Happening from 2pm to 7pm on 27/28 April and from 12pm to 10pm on 29 April to 1 May at all IKEA stores.
The longest Conga line: Groove to the beat with local 8-man samba band Sambiesta, and join in the fun as they make their way across the IKEA showrooms. Customers who join the Conga line will receive a token of appreciation. Catch them at the IKEA stores: IKEA Tampines (29 April, 3pm), IKEA Alexandra (30 April, 3pm), IKEA Jurong (1 May, 3pm).
Meet IKEA's JÄTTELIK dinosaur mascot: Snap a photo with this iconic IKEA mascot and spot his adorable co-worker badge. Appearance timings vary across stores.