As businesses grow, so too will their IT needs.
This is where ASUS steps in with its ASUS for Business, which aims to help and support local Small and Medium Enterprises (SMEs) in bringing digital technology into their business, by both streamlining their business processes and making it more cost-effective.
One way in which ASUS strives to help SMEs is by providing a wide range of devices SMEs can choose from, to best suit their needs. These products range from desktops, to laptops, to networking devices, and more.
This drive to help businesses improve their productivity is also seen in the various features available on their products. Such as how the ASUS ExpertBook B9 (B9450) laptop's lightweight build allows for increased portability while still carrying military-grade durability to ensures that your laptop will last as long as possible.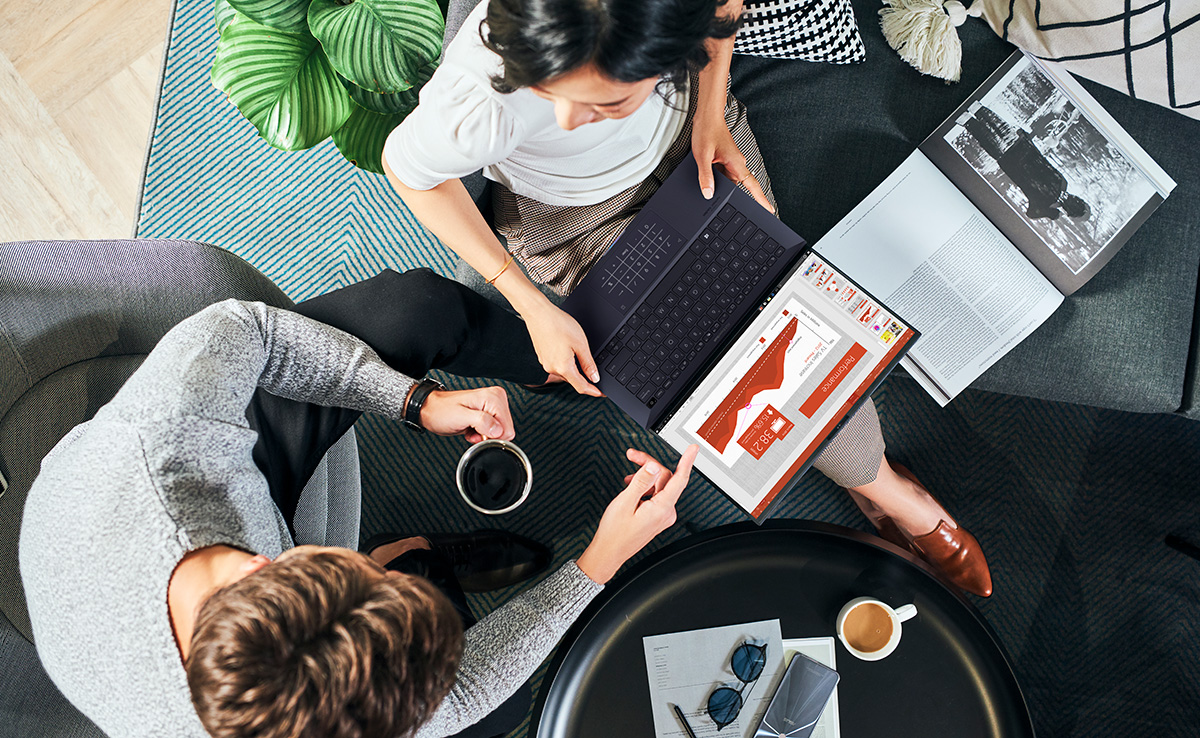 ASUS for Business has helped several companies, including the China Railway. With lead engineer Wang Hong making full use of the ultra-durable ASUS business laptop as his work companion, he was able to assist in the construction of the China Railway High-Speed, which spans more than 127,000km.
The Maritime Traffic in China also stood to benefit from ASUS for Business with the use of ASUS' highly durable laptops, designed to withstand the varied weather conditions one experiences out at sea. With ASUS' laptops, essential navigation data could be pulled up quickly, while maintaining secure communications with the shore office at all times.
To help companies be more cost-efficient, ASUS has introduced the Device as a Service (DaaS) as part of its ASUS for Business model. DaaS is a subscription-based service to help businesses be more cost-efficient by providing them with flexible pricing models to lease ASUS business devices. All while providing IT support and maintenance, to allow companies to free up their cash flow for other important corporate investments.
Some of the benefits to subscribing to ASUS' DaaS includes:
You no longer need to worry about owning and managing IT support in your company as ASUS will be able to provide the IT support you need throughout your lease period.
Be able to increase your employee's productivity with the innovations featured in the latest ASUS device.
Pay for only the devices that you need, ensuring that your business has the flexibility to easily scale up or down when necessary.
Let your employees easily work anywhere by shifting to a more cloud-based solution with DaaS.
No need to worry about the disposal and data-erasure of equipment as it will be handled by ASUS at the end of the lease.
With ASUS DaaS, instead of paying thousands of dollars upfront for laptops or other devices, companies can instead choose to lease their favourite ASUS devices, such as the ExpertBook B9 (B9450), for as low as S$59.90 a month.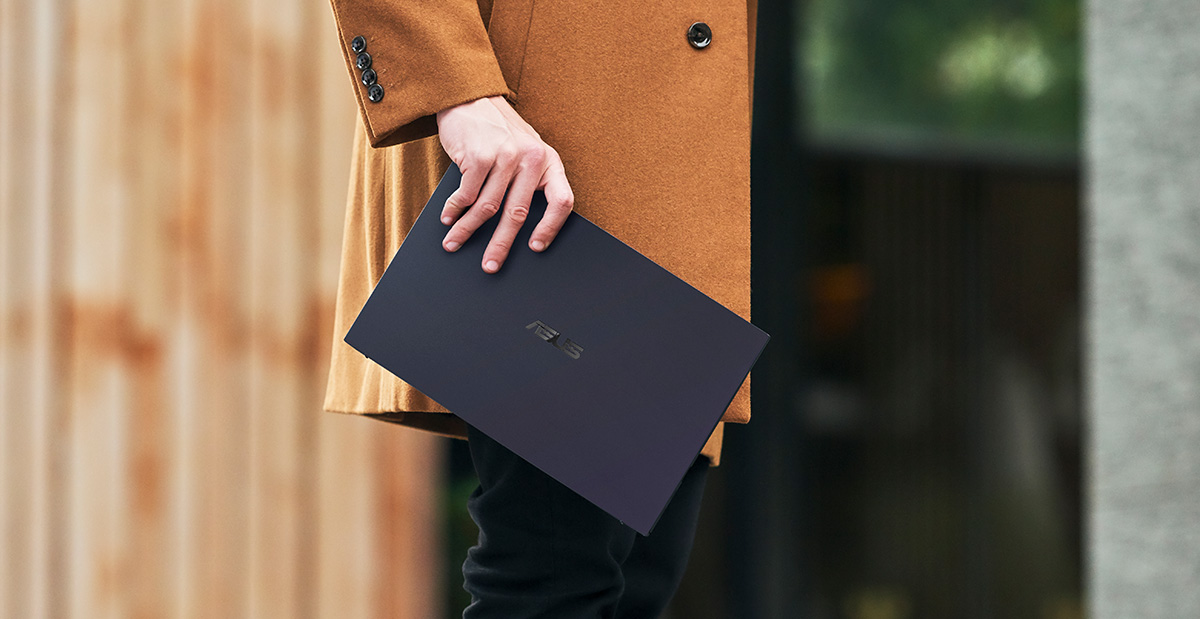 ASUS' lightest business laptop to date, the ExpertBook B9 (B9450) weighs only 870g and measures 14.9mm thin, but this lightweight and thin profile belies its durability. Having survived the MIL-STD-810G testing, the laptop is certified ultra-durable, capable of withstanding drops, high temperature, and exposure to dust and sand, among others. It even comes with a spill-resistant keyboard, so you won't need to worry about ruining the ExpertBook in the event that you spill a drink near it.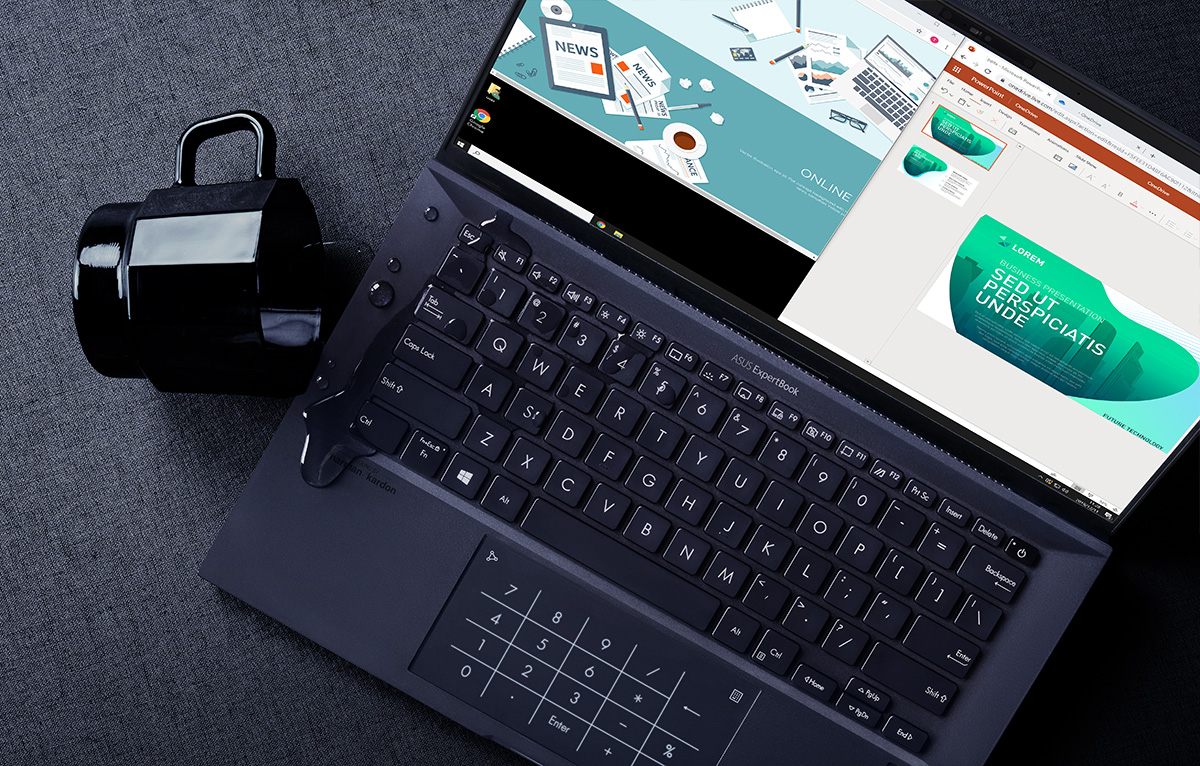 Additionally, the ASUS ExpertBook B9 (B9450) also comes with an integrated Trusted Platform Module 2.0 (TPM) security chip to keep business-critical data safe, as well as a built-in IR camera for biometric logins and a physical privacy shutter on its webcam for personal privacy.
Users also won't need to constantly worry about having to charge the laptop as it comes with up to 24-hours of battery life to make sure you stay productive at all hours of the day, regardless of where you are. And if you do find yourself needing to charge your ExpertBook B9 (B9450), you'll be pleased to know the laptop comes with fast charging technology that lets you recharge up to 60% capacity in less than 39 minutes.
Besides that, the business laptop also comes a wide range of I/O ports to ensure you can easily stay connected. This includes not only the standard USB Type-A and HDMI output port but also one for Thunderbolt 3 USB-C to ensure lightning-fast data transfer, video output and fast-charging support.
Much like other ASUS laptops, the ExpertBook B9 (B9450) also comes with ASUS' proprietary Ergolift hinge to help ensure the laptop is tilted at an angle that is not only most comfortable for typing, but also to help provide space underneath the laptop to help keep it ventilated and cool. This way, users can concentrate solely on their work at hand, and not on the condition of their laptop. What's more, the ExpertBook also comes with the NumberPad in its trackpad for easy number typing, much like the ASUS ZenBook.
Powering the ExpertBook B9 (B9450) is the latest 10th-generation Intel processor, with up to 1TB PCIe 3.0 x4 SSD, and 16GB of RAM next-gen connectivity with Wi-Fi 6 (802.11ax) to ensure users get top tier performances and ultrafast internet connection on their laptop with little to no lag.
Aside from the ASUS ExpertBook B9 (B9450), businesses can also choose from ASUS' other product lines to suit their company's needs, such as the VivoBook, ZenBook, or the ROG series.
Behind every successful man is a strong woman, or so an old saying goes. Over at ASUS, however, the belief is as such: Behind every great business professional is a reliable business laptop and PC, and invaluable tech support, which is what ASUS for Business and its DaaS offers its customers.