March will always hold a special place in the hearts of tech lovers and fans. The unassuming month has nothing directly related to actual tech devices though, but more so that many of these companies finish their financial year in the first quarter of the new year.
This basically means that tech companies will attempt to clear inventory of older products, to make way for a selection of new products. And what better way, than by slashing prices for their existing inventory. And this translates into the best deals to spice up your home office, living room or game console, or a time to simply upgrade your gadgets that aren't working as well.

But what happens when you don't really want to crowd showrooms and event halls filled with deals and thousands of people? Well, why risk heading out (not that there are any physical events to attend) when you can do it safely in the comfort of your home?
That's right, Lazada's highly sought after Online Tech Show is making a return this year for all your tech needs, from 11 to 15 March 2021, and boy do they have a long list of hot deals, exciting exclusives and new launches, including more than S$15,000 worth of prizes to be won! The top 3 prizes include the PRISM+ Q75 4K Android TV, Samsung Galaxy Note20 LTE, and HP Pavilion Laptop 15-eh0074AU.
But we hear you – buying gadgets online is one thing, but what if you want a tech demo to see and hear the performance of what you're buying? Fret not as Lazada is powering up its LazLive live streams together with your favourite tech brands including Samsung, OPPO, Xiaomi, Logitech, PRISM+ and more, starting from 11 to 14 March 2021.
The live streams will take place every day, with each day featuring different content. The schedule is as follows:
| Date | Host | Content | Featured Brands |
| --- | --- | --- | --- |
| 11 March | Cordelia (@c0rde) & Hailey (@xianwenpoops) | GUESS IT | Logitech and PRISM+ |
| 12 March | Brightman (@brightmansio) | Smartphones | Samsung, OPPO and Xiaomi |
| 13 March | Timo (@timothursday) | Gaming Laptops | PRISM+, Lenovo and HP |
| 14 March | Nadia (@nodiooo) | Home Appliances | Philips, Roidmi, Tefal, Panasonic and more |
Impressed by what's available but you still want more? Well, how about some amazing deals that are only available on the sale? From wearable tech, to the latest Samsung S21 Ultra 5G, and to some must-have entertainment gadgets to give your home the theatre treatment, here are some of the products that will be available on Lazada during the Online Tech Show:
---
Original Price: S$969
Sale Price: S$588
Wearable tech has been making waves in the past couple of years, one of which includes smartwatches that make you feel like you've got a doctor strapped to your wrist. The fitness smartwatch market has grown far and wide but none of them can top Garmin which is held in high esteem among runners, cyclists and triathlon athletes.
The brand's flagship Fenix line combines style and fitness and the Fenix 5S Plus is no exception. Boasting a generous 42mm watch face with a sapphire lens, the Fenix 5S has a long battery life, new onboard maps that let you navigate without your phone, Garmin Pay, music storage place and it tracks an extensive list of activities – perfect for fitness enthusiasts who do more than work out at gyms and other indoor activities.
---
Original Price: S$30.99
Sale Price: S$17.29
With more phones hopping on to the wireless charging train nowadays, the Baseus Ultra Thin Magnetic Charger is a must-have. Compatible with the iPhone 12, the Baseus Ultra Thin 15W Magnetic Charger supports faster and more stable power input that charges your device with high efficiency. The slim Magnetic Charger comes with a USB-C input and is convenient to bring on the go if need be. With temperature control, surge protection, short-circuit prevention and extending battery life, Baseus' Magnetic Charger provides users peace of mind whenever they leave their phones on charge.
---
Original Price: S$329
Sale Price: S$309
If you're not looking for a whole sound system set-up then the Sonos One (Gen 2) Voice controlled smart speaker with Google Assistant may just be what you need. The small yet powerful speaker can fill every room it's in with rich sound and its compact size fits about any space – you can place it in your kitchen, in your living area, on a bookshelf or even in the bathroom if you please. Built with Google Assistant right in you can play music, check the news, set alarms and reminders and ask Google whatever you want to ask, hands-free! This is a top-selling product on Lazada, and it's easy to see why.
---
Original Price: S$699
Sale Price: S$599
Thanks to the folks at Lazada, you can score a brand new Samsung 43-inch UHD Smart TV at a really attractive price. Nowhere else will give a price like this so if you like true-to-life picture quality this bad boy is the one to get. The Crystal Processor 4K chip enhances the fidelity of images whether you're watching a movie, your favourite TV show or gaming.
---
Original Price: S$198
Sale Price: S$169
Designed for creatives and engineered for coders, the Logitech MX Keys Wireless Illuminated Keyboard and Logitech MX Palm Rest is a smart, comfortable, stable and rechargeable keyboard for those who love taking on big projects. Each key follows the shape of your fingertips that not only look stunning to the eyes but gives you a smooth effortless glide when you're typing.
---
Original Price: S$378
Sale Price: S$328
Wired earphones are a rare sight now with a majority of the human population sporting wireless earbuds. So if you're going to jump on the bandwagon, why not jump on one of the best to ever exist?
The Jabra Elite 85t lives up to the elite part of its name offering battery endurance, comfort and advanced active noise cancelling technology that allows you to control how much sound you want blocked out when you're listening to music, playing games or in a work call. Together with the wireless charging pad, this pair of high-grade earbuds rarely come at such a price.
---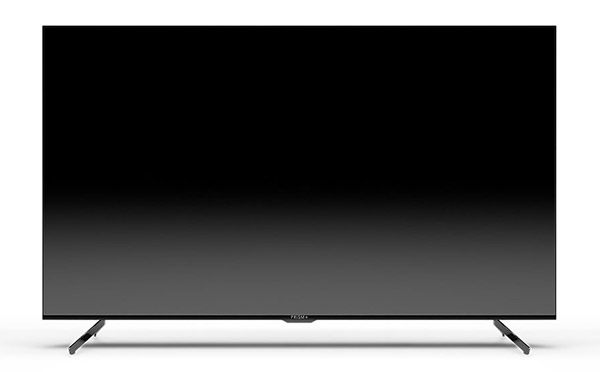 Original Price: S$1,399
Sale Price: $769
The PRISM+ Q55 Quantum Edition is a top-selling TV on Lazada and here's why: it's a 4K Android TV, with Google Playstore, Inbuilt Chromecast, Dolby Audio, Surround Sound and has Netflix and YouTube in 4K. Just on the surface, the whopping 55-inch TV's Quantum Edition means that the colours you see on the gorgeous ZeroBezel TV are enhanced to be bright and saturated. Did we mention its HDR10 too?
PRISM+ TVs are best known for serving great quality at an affordable price ranging around S$700 so when their higher tier products go on sale, there's no reason not to cop one for your bedroom or entertainment room.
---
Original Price: S$1,099
Sale Price: S$669
Before PRISM+ went into TVs, they were famously known for their gaming monitors. The X340 PRO is a must-have not just for gamers, but for casual users who use monitors to watch their favourite movies and TV shows and for those who require to multitask on different apps when working. The 34-inch curved ultra-wide monitor gives users an immersive experience that is sure to keep you engrossed in your games. The curved monitor also means you can work with more focus as the curved display fills up more of your peripheral vision and cancels out the distractions that are happening around you.
With a 144Hz 1ms HDR400 display, you do not have to worry about lag when you're using it and you bet that the visuals you see on screen are going to be clear as day.
---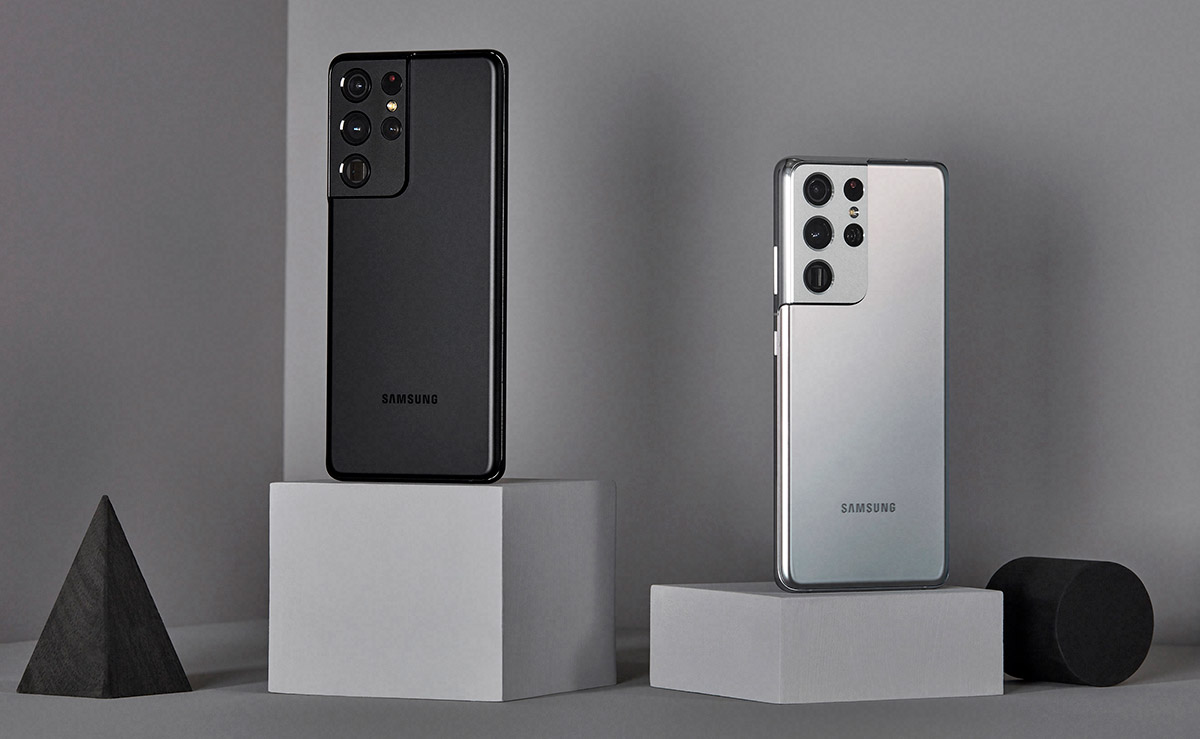 Price: S$ 1,798
If you didn't get your hands on the gorgeous Samsung Galaxy S21 Ultra when it first launched, then this is your chance. The flagship phone from Samsung boasts the latest 2100 chipset and a 108MP camera that's perfect for capturing memories and vlogging. The Samsung Galaxy S21 Ultra has earned the title of the best phone in the Android market. With its phenomenal camera and innovative design, this premium phone is nothing like the rest, and is the diamond out of the best.
---
Of course, like its predecessor, this year's tech show will also be having an online trade-in program where you can get rid of unwanted electronics towards the purchase of a new product. Be sure to check if your item is eligible for trade-in here if you're planning to do so.
Even if you're not on the lookout for new purchases, you can take advantage of the online tech show and partake in the Vote to Win raffle. The Vote to Win raffle has more than S$15,000 worth of prizes to be won and all you have to do is vote for your favourite product. Increase your chances at winning the raffle by completing tasks as it will earn you more votes. Participants with the highest number of votes wins – it's that easy!
The Lazada Online Tech Show is setting up to be a hot tech show with the best sales and deals, so make sure you mark the dates 11 to 15 March 2021 on your calendar to not miss it!