There is no doubt that many love the Assassin's Creed series from Ubisoft, and much of it has to do with its two initial protagonists, the legendary assassins that are Ezio Auditore and Altaïr Ibn-La'Ahad. While the pair did not necessarily cross paths in the flesh, the impact of the latter's legacy on the former is clear to see. To honour that lineage, PureArts has revealed the amazingly detailed Assassin's Creed R.I.P. Altaïr 1/6 Scale Diorama, perfect for fans to add to the collection.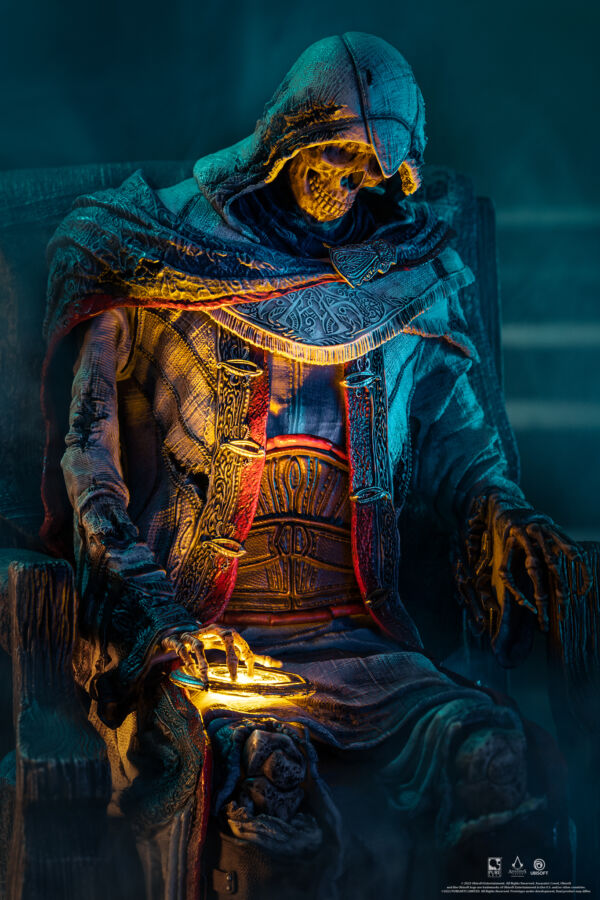 Relive the life-changing moment from Assassin's Creed Revelations when Ezio discovered Altaïr's remains in his library, leaving him with the Apple of Eden and the key to the last moments of his life in this PureArts diorama. Featuring an LED memory seal to light up Mentor Ezio kneeling before Altair to pay his respects, PureArts has captured the pivotal moment when Ezio discovers his life's purpose, and possibly the future of the entire franchise.
Here are the full details for the PureArts Assassin's Creed R.I.P. Altaïr 1/6 Scale Diorama:
PureArts Assassin's Creed R.I.P. Altaïr 1/6 Scale Diorama Highlights
Mixed media diorama
Highly detailed painted sculpt
LED-lit Memory Seal
Exclusive Edition item: Wearable memory seal pendant
Product Details
Licensed by Ubisoft
Scale: 1/6
MSRP: US$499
Exclusive Edition Size: 250
Standard Edition Size: 1250
Availability: Worldwide
Estimated Delivery: Q1 2024
The PureArts Exclusive Edition, available only on PureArts and limited to only 250 units, includes a wearable memory seal pendant, bringing you one step closer to unlocking your inner assassin just like in Assassin's Creed.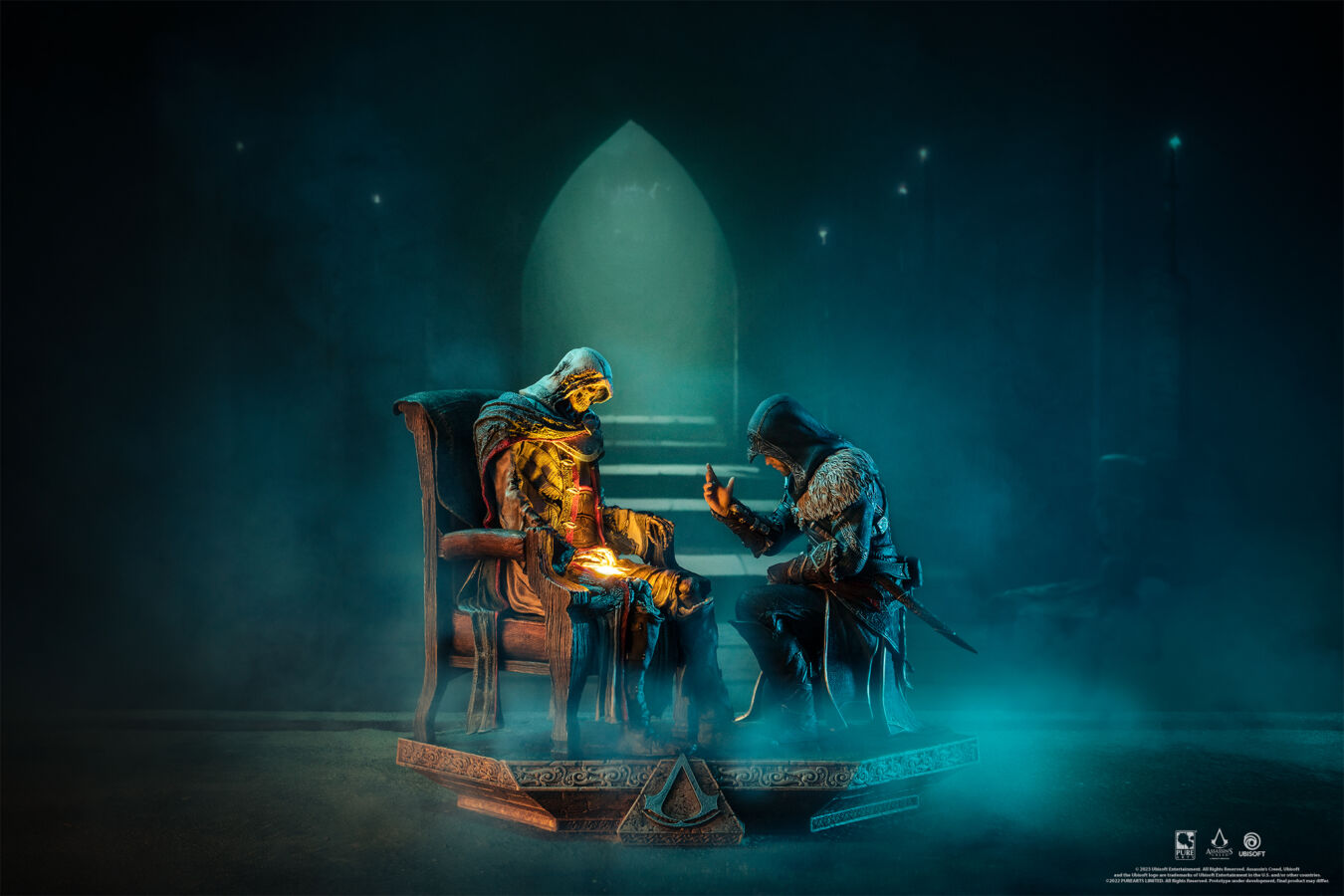 For fans of the franchise, this would make a perfect gift, especially if they have a liking for either Ezio Auditore or Altaïr Ibn-La'Ahad. In addition, be sure to check out other awesome Assassin's Creed products from PureArts, including the Animus Connor Kenway 1/4 statue, or cross franchises to the staggering Lord of the Rings Witch-King Art Mask.