Aside from the new iOS 14 and macOS Big Sur, Apple has also released two new updates for the iPad and Apple Watch during its recent Worldwide Developers Conference, namely the iPadOS 14 and watchOS 7 respectively, each with their own slew of updates to their respective devices.
---
iPadOS 14
Enhanced App Experience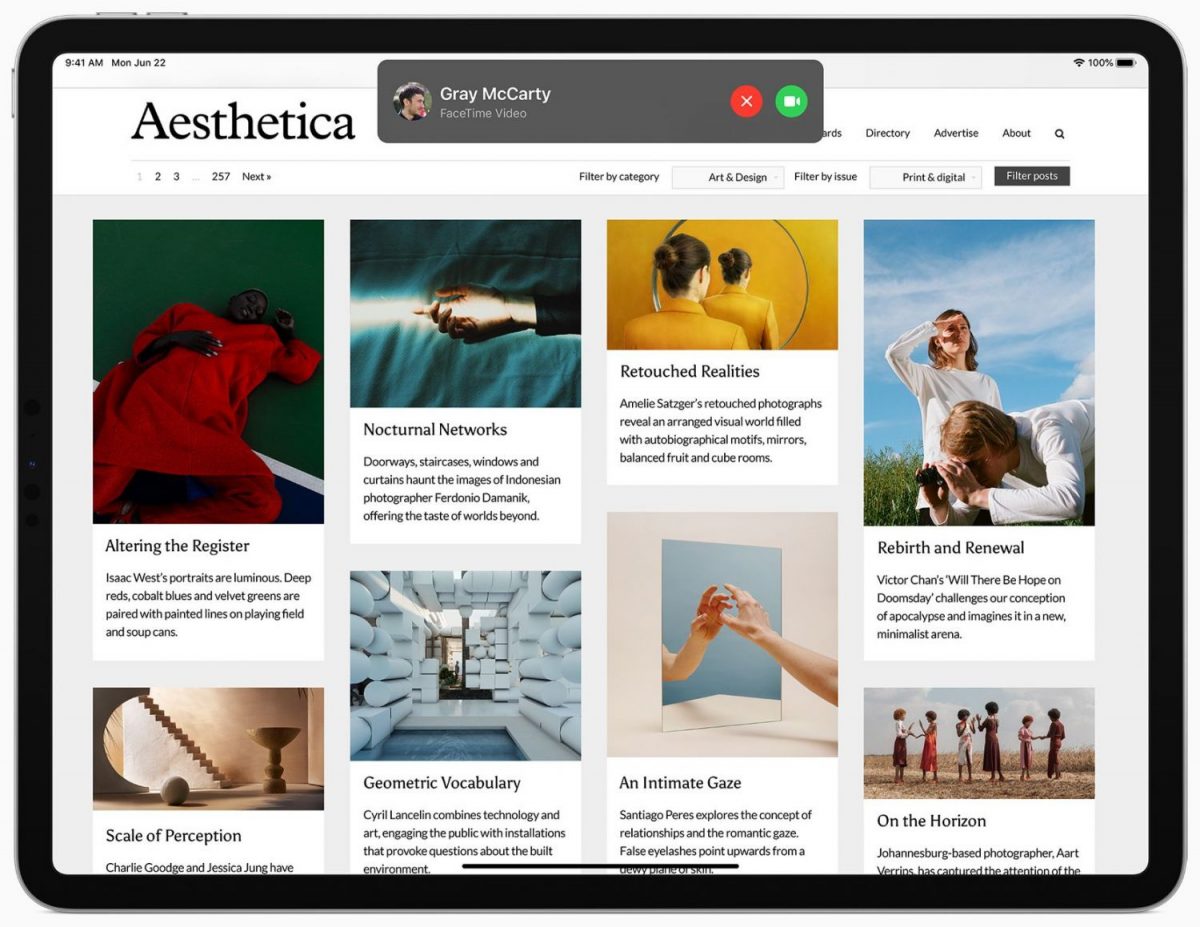 Apps such as Facetime, phone calls, Siri, and Search will be getting redesigned, so as to help users stay focused and multitask easier. For example, Facetime sessions and incoming calls will now appear as a banner on top of the screen instead of taking up the entire display.
The Search function on the iPad has been "rebuilt from the ground up" and is now the one place users can easily find something on their iPad. It can help locate an app, a file, or even help find answers to commonly asked questions.
Toolbars on the iPad have also been streamlined, with new dropdown menus that allow users to easily access apps and tools on their device.
Scribble With Apple Pencil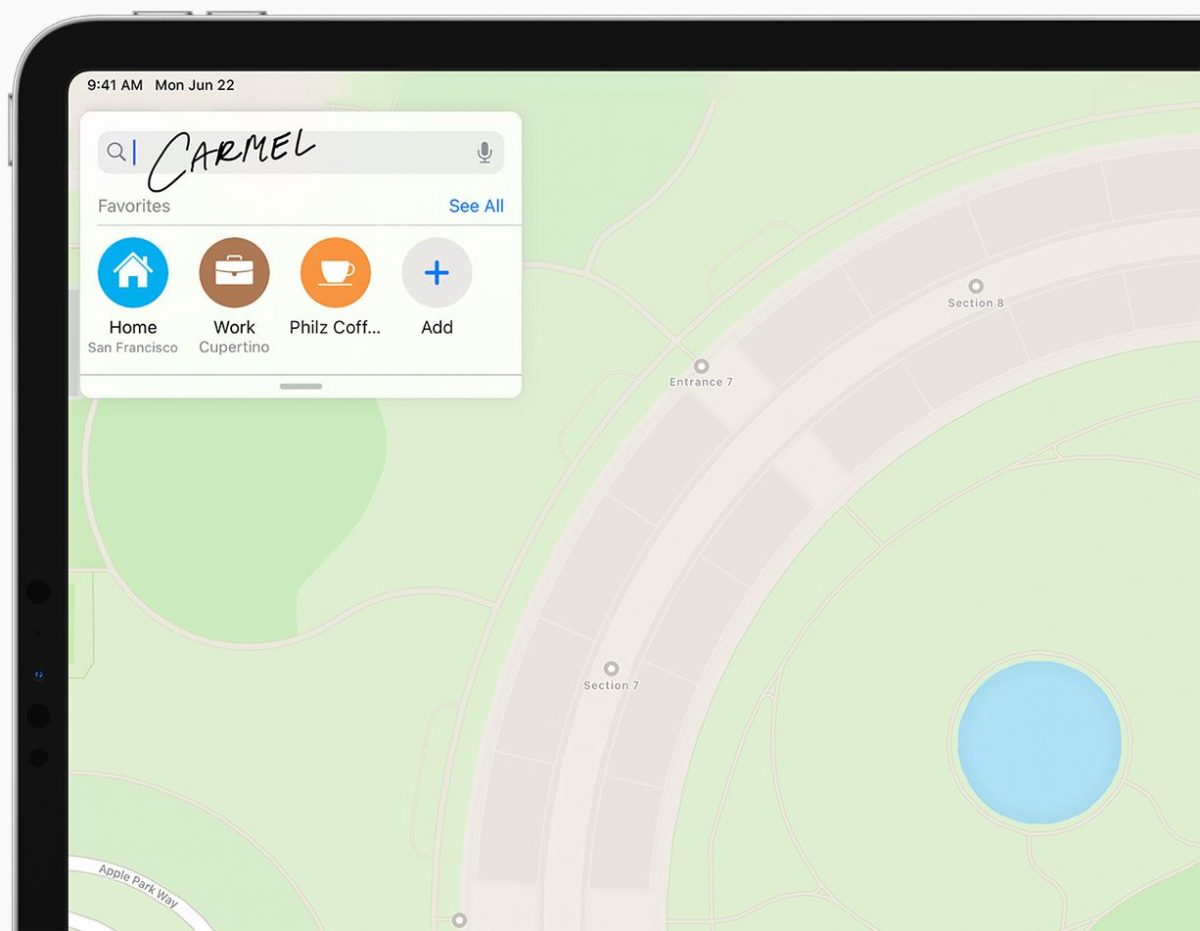 The new iPadOS 14 will bring the new Scribble function to the iPad with Apple Pencil. With this, users will be able to write in any text field, and have the text they've written converted into typed text. With this, users will be able to quickly and easily reply a text message or take down notes.
Scribble will be offered in English, Traditional and Simplified Chinese, and supports a mix of English and Chinese so users can write notes in both languages without needing to switch between one or the other.
Enhanced Privacy Features
On the iPadOS 14, all apps will now require user permission before it can start collecting information on the user. Later this year, the App Store will also be releasing summaries of reports by app developers on their privacy practices in an easy to understand format. This way, you will know beforehand what data the app you are downloading will collect from you and how it will be used. Users can also choose to share their approximate location with apps instead of their precise location, when granting an app access to their location.
---
watchOS 7
Sleep Tracking
Apple will be providing tools to help keep track of their sleep cycles, ensure they get to bed on time, and create a pre-bedtime routine such as listening to soothing music or using a meditation app to help get the user's body ready for sleep.
Through the watch's accelerometer, Apple Watch will be able to capture when the user is sleeping and how much sleep they get per night. In the morning, the user will be able to see a visualisation of their sleep from the previous night.
Automatic Handwashing Detection
Good handwashing habits are a great way to help prevent the spread of illnesses, which is especially important during these trying times. As such, the new watchOS 7 comes with an automatic handwashing detection feature that is able to detect handwashing motions and sounds. If the user finishes washing their hands too early, they will be prompted by the watch to continue washing. The Apple Watch is also able to remind its user to wash their hands when they return home.
Workout Types & Fitness Apps
The new watchOS 7 brings four new workout types to the popular Workout app on the Apple Watch, namely Core Training, Dance, Functional Strength Training, and Cooldown. The Activity app on the iPhone has been redesigned and is now called Fitness. It will include a Summary tab that lets users see their activity history, workouts, and fitness trends, all in one page.
Support For Hearing Health
The new watchOS will also bring further support to the Noise app introduced in watchOS 6 that measures the user's ambient noise level and duration of exposure. Users can now find out how loudly they are listening to the music on their iPhone, iPod Touch, or Apple Watch and how badly it may affect their hearing over time.