Thanks to Chief Hopper- I mean David Harbour, we just got our first look at the characters of the upcoming Hellboy reboot.
it'll be HOT AF tomorrow at the javits center
so roll out the BIG RED carpet quickly AF ??
looking forward to geek out with my nerd brothers and sisters over #hellboy with creator @artofmmignola , and the talented @SashaBianca23 , @danieldaekim and #ianmcshane . #NYCC pic.twitter.com/b0lry9HzXn

— David Harbour (@DavidKHarbour) October 5, 2018
Last year we got a first glimpse of how Harbour looks like in costume and we have to say, he looks great. With his sawed-off horns, his Right Hand of Doom and his distinctively red skin, Hellboy looked like he stepped right out of the comics. Though what Harbour shared is the illustrated version, this is the first look we have of the other characters in the movie. There's Daniel Kim's Major Ben Daimo, Sasha Lane's Alice Monaghan, Ian McShane's Professor Broom, and of course, our villainess, Milla Jovovich as Nimue, the Queen of the Blood.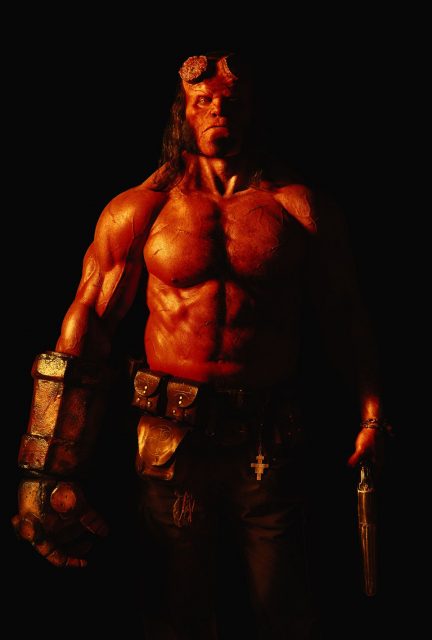 Unlike Guillermo Del Toro's Hellboy, this movie will be given an R rating, effectively giving director Neil Marshall the freedom to take it to whatever direction he feels is necessary to tell Hellboy's story. After the disappointment of Venom being given a PG-13 rating, this might just be the gritty and dark comic book movie a lot of older fans are looking for.
After an initial premiere date of January 11, the film is now pushed back for a premiere date of April 12, 2019.
Dea wishes she could play the latest Tomb Raider or Uncharted, but she can't, so instead she reads and watches other people play. On her down time, you can probably find her re-reading Captain Marvel. The Carol Danvers one.
---

Drop a Facebook comment below!