We've spent the majority of season one of Netflix's The Dragon Prince safeguarding an egg. And our patience finally bore fruit in its final episode, when the adorable, blue-scaled, white-maned Azymondias tumbled out of its cracking shell, melting many a heart.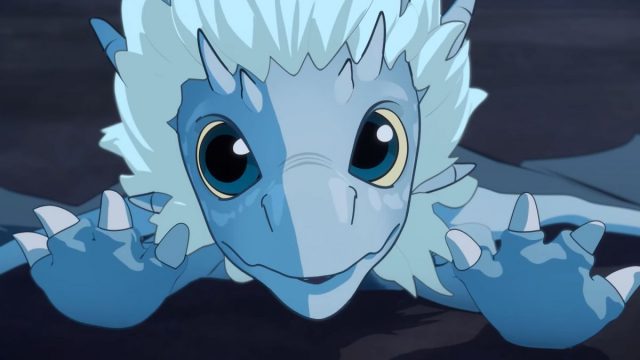 It's a bit of a shame that Azymondias, or Zym as he's been nicknamed, got to enjoy so little screentime, despite being the titular character. But fret not, because we'll probably be seeing more of him when The Dragon Prince takes to Netflix again for a second season!
Return to a world of magic, friendship, and dragons in 2019. Are you ready for Dragon Prince Season 2? pic.twitter.com/fQs2mEs7Tu

— NX (@NXOnNetflix) October 5, 2018
Created by Aaron Ehasz (Futurama) and Justin Richmond (Uncharted 3: Drake's Deception), The Dragon Prince follows three kids on a mission to return an egg and prevent a war, featuring a fair bit of flashy magic and sanitised political machinations (alright, it's a kid's show). You may find the series stylistically similar to Avatar: The Last Airbender — which definitely counts as a compliment from us — and that's because Ehasz has previously worked on Avatar.
So far, there's been little news about when season two will be airing, or the number of episodes it will run for, but if it goes in the grain of season one, then we'll be looking at another nine episodes. While our fingers are crossed for a longer season, any extra time with the squish-worthy Azymondias is one hundred percent appreciated.
---

Drop a Facebook comment below!