Halloween season may be over but horror movies are still killing it in theatres. Halloween Ends has crossed the US$100 million mark at the global world office, earning a total of US$102.9 million.
Halloween Ends wraps up David Gordon Green's trilogy on the famed killer called Michael Myers. The trilogy brought back Jamie Lee Curtis as Laurie Strode and sees her and Myers in a Romeo and Juliet-style tragedy.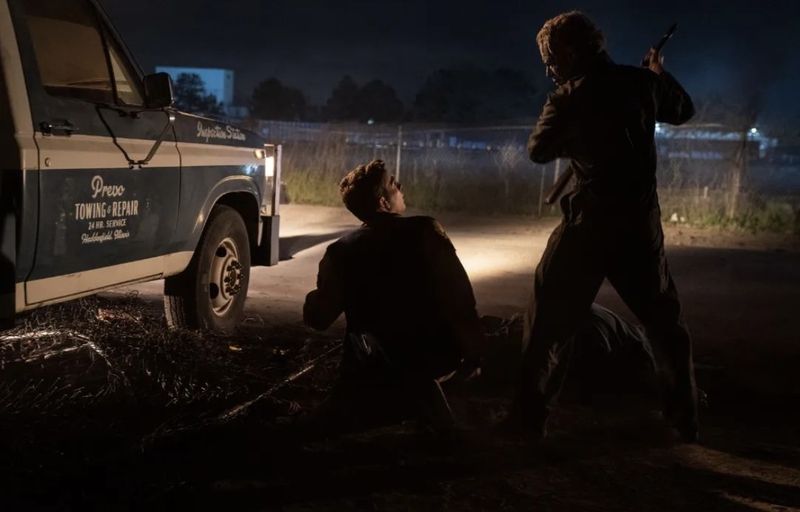 The movie is one of the most divisive films in the horror series and is the lowest-grossing of the new Halloween trilogy. Halloween made US$259 million whilst Halloween Kills made US$133 million. Despite the poor reviews, Halloween Ends managed to cross the US$100 million mark. This is a milestone for Universal and Blumhouse.
Green's Halloween trilogy focuses on themes like trauma, hope and closure and has been setting up the final showdown between the two characters in the final instalment. Halloween Ends' synopsis reads:
"Four years after the events of last year's Halloween Kills, Laurie is living with her granddaughter Allyson (Andi Matichak) and is finishing writing her memoir. Michael Myers hasn't been seen since. Laurie, after allowing the spectre of Michael to determine and drive her reality for decades, has decided to liberate herself from fear and rage and embrace life. But when a young man, Corey Cunningham (Rohan Campbell), is accused of killing a boy he was babysitting, it ignites a cascade of violence and terror that will force Laurie to finally confront the evil she can't control, once and for all."