Just like the well-known sports anime before its time, Haikyuu!! charmed viewers with its relatively realistic, blood-pumping action, thoughtful and diverse characterisations, and the legacy of sportsmanship, camaraderie, and the spirit of teamwork. The volleyball-focused series has remained consistently popular among fans with four anime seasons to date, but as it turns out, this episodic format is set to change.
Instead of the highly-anticipated Season 5, the team over at Production I.G. will be rolling out a two-part film sequel titled Haikyuu!! Final, with more information reserved for a kickoff event on 23 August 2022. An accompanying visual was also revealed alongside the announcement, showing a more mature-looking Hinata beside the tagline, "Who will we become tomorrow?"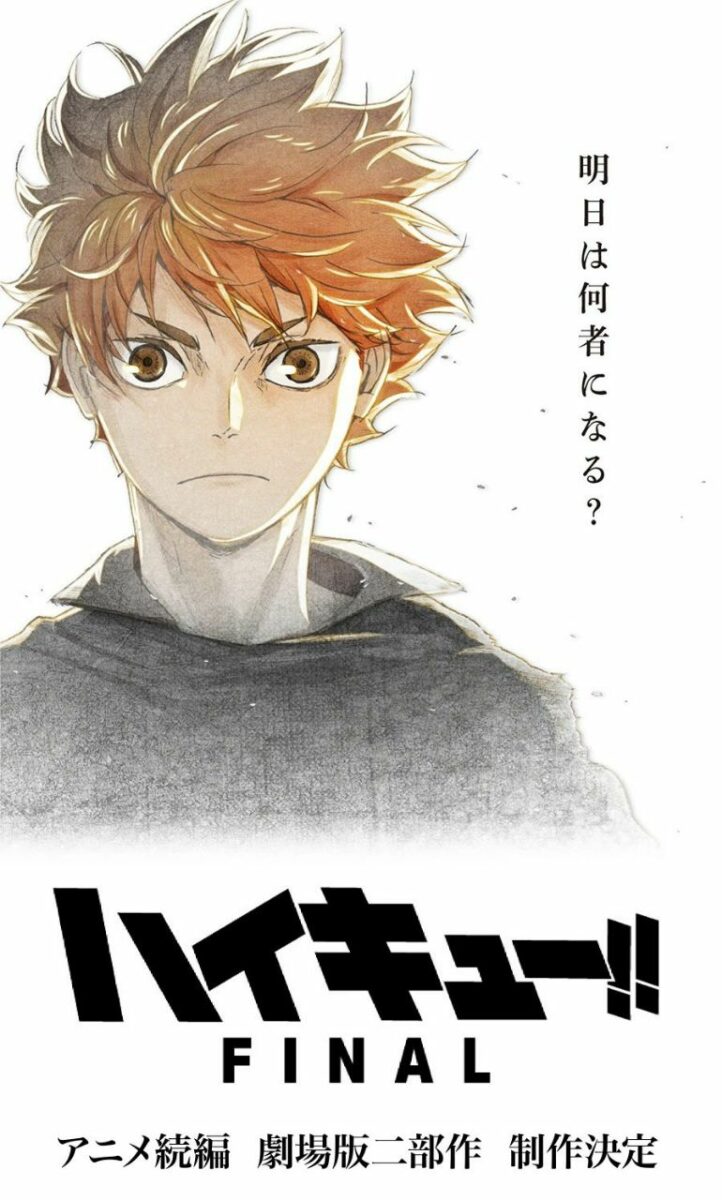 The news has stirred up some concerns from the community, who are apprehensive about the pacing in the anime. Assuming each one lasts two hours, the entire runtime is only a meagre four hours, leaving very little time to properly flesh out both the on- and off-court action. There's the likelihood of eliminating important and significant moments too, especially with Haikyuu!! Final expected to adapt content spanning chapters 293 to 402.
It's unclear whether the films will really close the series, or if they are establishing the ground work for the finale season, much like how Mappa is splitting the concluding arc of Attack on Titan into a three-part affair. No release date has been set for the movies yet.
The first season of Haikyuu!! was aired in April 2014, with a second and third season following in October 2015 and 2016 respectively. The first half of Haikyuu!! To The Top, the fourth season, premiered in January 2020, and was later completed with episodes 14 to 25 in October 2020 after a delay brought on by the pandemic. A synopsis of the series reads:
"Hinata Shouyou, a short middle school student, gained a sudden love of volleyball after watching a national championship match on TV. Determined to become like the championship's star player, a short boy nicknamed "the small giant", Shouyou joined his school's volleyball club."