The big news at Facebook Connect 2021 may be that the social media giants are rebranding as Meta, but for gamers, there is something even more worthy of note. In due time, you may literally walk in the shoes of CJ, as Grand Theft Auto: San Andreas will be coming to the Oculus Quest 2 platform.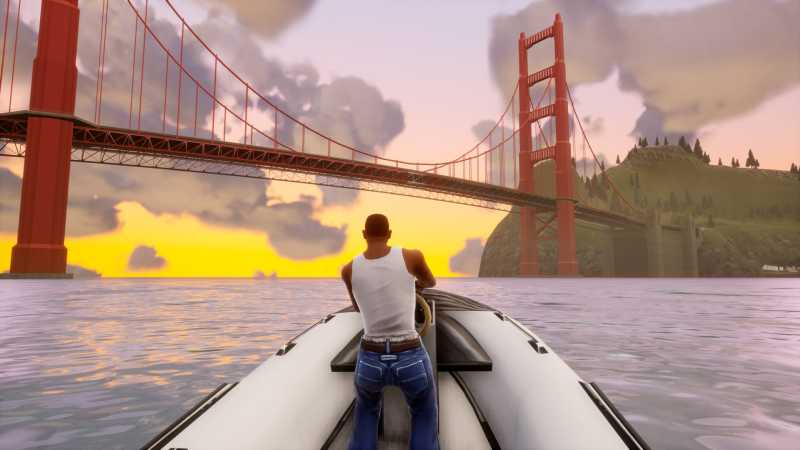 Following L.A. Noire in 2016, GTA: San Andreas will be the next big VR title for Rockstar. Development is likely to be in the early stages, with the project stated to be still "many years in the making."
For what it is worth, if we are able to explore Los Santos, San Fierro, and Las Venturas in VR, then they can take all the time they need.
Of course, with the upcoming release of Grand Theft Auto: The Trilogy – The Definitive Edition, fans would be hoping that the debut of GTA on the Oculus Quest 2 will be in line with the updated version. Better visuals, lighting, and all the bells and whistles will make the VR adventure more fun at the very least.
With Resident Evil 4 VR receiving plenty of plaudits thus far, there is much hope that San Andreas on the Oculus will do the same. Now, we only have to play the waiting game before we can live out CJ's life in virtual reality.
If you have yet to get your hands on the Oculus Quest 2, now seems like the perfect opportunity. The upgraded version with 128GB of storage is well worth a look, especially when you have massive libraries of games to enjoy.