The onset of digital era has made Google Search an essential tool for information, and it's about to get even more intuitive. Google is rolling out Search Generative Experience (SGE) to more than 120 countries and territories including Singapore, touting an AI-powered feature that serves a wider range of information needs.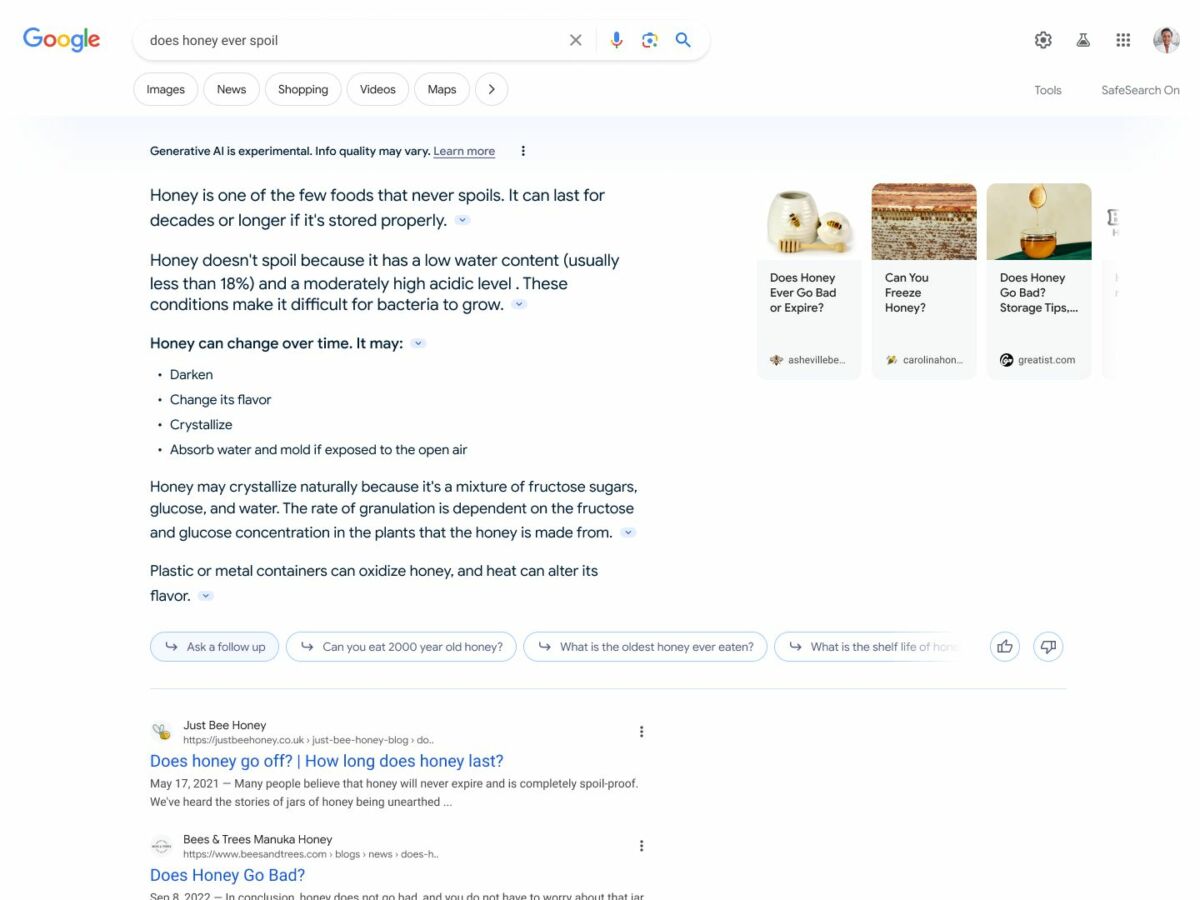 After launching in the U.S., India and Japan, this expansion comes as an opt-in experiment in Search Labs, which grants users access to early-stage ideas. One such available feature will be asking follow-up questions directly on the search results page, with Google explaining how it works:
"For instance, with a question like 'Does honey ever spoil?', SGE will deliver an overview beneath this, and users will see suggested next steps where they can simply tap a query like "How can you tell if a honey is spoiled", or type in a specific follow-up question."
The update is expected to go live over the coming weeks, starting first in English in the U.S. For those who prefer non-English options, Search Generative Experience offers four new languages: Spanish, Portuguese, Korean, and Indonesian.
Speaking of other languages, generative AI in Search will soon add more context to translations to avoid any form of ambiguity. As explained on the official blog post, users will be able to tap on underlined terms — highlighting certain words with more than one possible meaning — in a phrase and indicate the exact meaning they are trying to convey. This option may also appear if the gender for a particular word needs to be specified.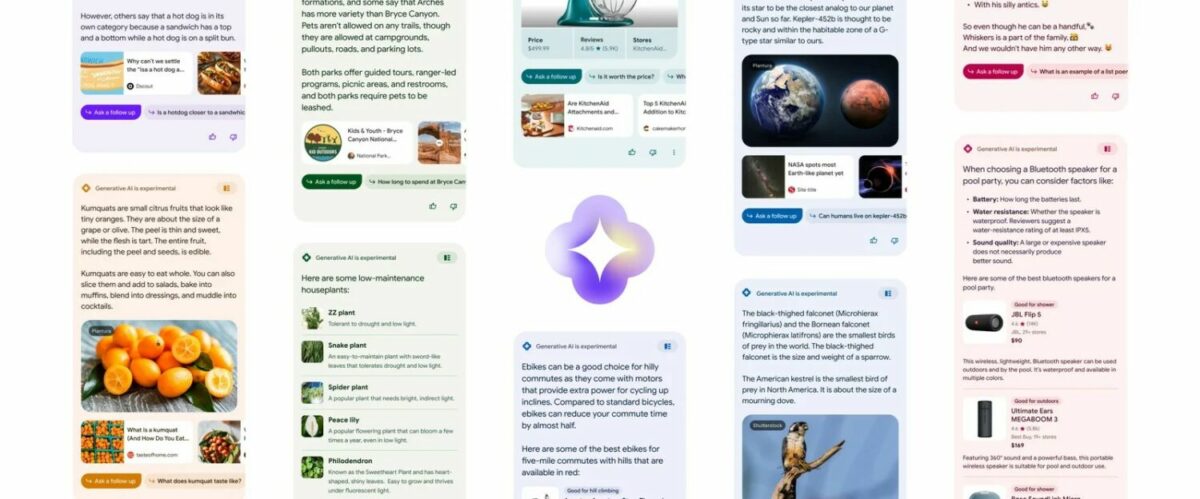 Likewise, the improved translation capability is set to roll out in the U.S. first for English-to-Spanish translations, with other countries and languages planned for the near future.
Access to Search Labs is now available on Chrome desktop and the latest version of the Google App on Android and iOS devices.