It's been exactly two years since the epic saga of Kratos and his son Atreus came to a resounding close in Santa Monica Studios' God of War, but the continued support from fans has continued to keep its legacy alive. In celebration of the game's second anniversary, and as a show of gratitude to fans, the team dropped a double delight on the official PlayStation blog: their favourite fan creations, and an announcement of upcoming pre-order products.
The fan art compilation includes many breathtaking works from talented individuals, from cosplay photographs to digital illustrations and paintings. All of them may be viewed below, or on PlayStation's Flickr page with full credits given:
Image credits (from left to right): @ViridianCosmos, @MaryeLeFay (Photo by Kevin Jeukens), @DotPone, @CrG_Aguilar, @chachunator, @DpDwarf, @Ibelinn, @myyaltariah, @_gabrielpicolo, @_rudeboy808_, and @BT_BlackThunder.
For those who wish to keep a more physical reminder of the moving father-son journey, Santa Monica is opening up three new products for pre-order. The first is a hardcopy book that recreates Atreus' journal as seen in God of War, titled God of War: Lore and Legends HC. The Dark Horse collaboration chronicles the pair's endeavours through the fabled Nine Realms, and includes expanded lore, detailed bestiary, character dossiers, and more, with further details available on the Dark Horse website.
Next, a life-sized Kratos bust. The craft of Gaming Heads, the art piece was created using in-game files, while the finer details were hand-painted. There are, however, only 500 builds of it up for grabs, so the resident collector and die-hard God of War enthusiast should hurry over to the product listing page to check out additional images and information.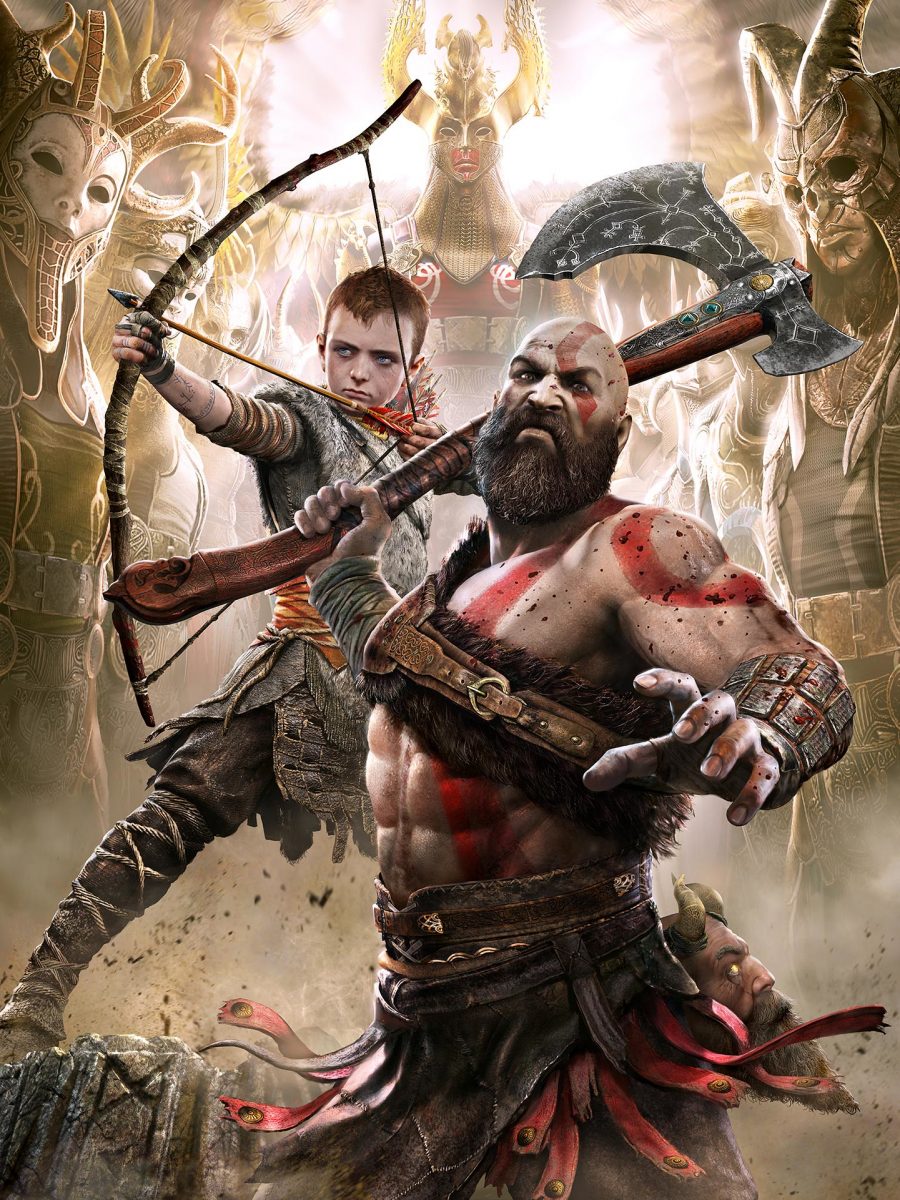 The adversaries in God of War are extremely fear-inducing and intimidating, but that makes the victory over them even sweeter. The folks over at Lineage Studios have gathered the greatest of all enemies, the Valkyrie, with none of the controller-gripping anxiety, in glorious beauty.
Happy birthday, God of War, and here's to many more years of goodness!
---

Drop a Facebook comment below!