Grab your nets, head to the Jellyfish Fields, and swing to catch all the jellyfish you can!
The top employee at Krusty Krab is out jellyfishing on his day off with his trusty pet Gary! Mighty Jaxx is launching a brand-new XXRAY Plus SpongeBob Squarepants collectible figurine, the newest addition to Mighty Jaxx's popular SpongeBob Squarepants collection.
Receiving the iconic Jason Freeny skeletal treatment, avid toy collectors are invited to explore the anatomy of the world's most lovable sponge.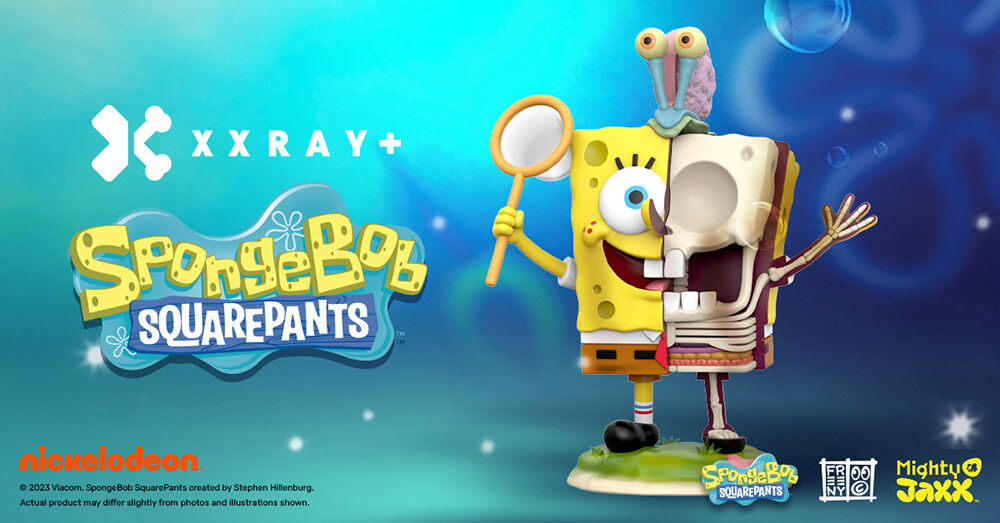 SpongeBob Squarepants is prepared to travel to Jellyfish Fields in Bikini Bottom for some jellyfishing fun with his reliable net in hand. The figurine showcases SpongeBob's pet sea snail Gary perched on his owner's head, eager to take part in the enjoyable adventure.
Fans of the show will know that jellyfishing is one hobby that needs to be taken seriously. Considering that sport has appeared no less than 45 times in the cartoon, jellyfishing is by far one of the most prominent activities seen in the series.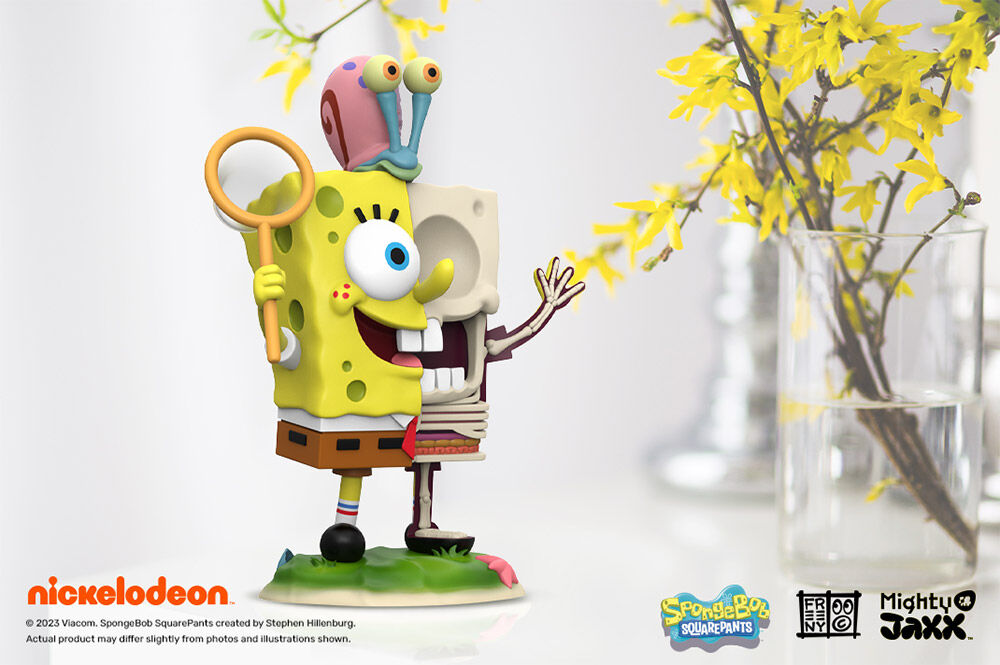 This limited edition XXRAY Plus SpongeBob Squarepants 8.5-inch vinyl art toy is priced at US$169, and is estimated to ship out in July 2023. Collectors' can also pay in 3 monthly installments of US$56.33, with free shipping worldwide.
If you're in for more skeletal SpongeBob fun, Mighty Jaxx offers blind box figurine collections, such as Freeny's Hidden Dissectibles: SpongeBob Squarepants Series 04 (Super Edition).
With every SpongeBob Squarepants release, Mighty Jaxx has sold out pretty much every drop to date handily. So if you're looking for a marquee collectible piece to add to the vault, look no further than this piece to kick start your 2023 with a bang.
After all, it heartening to see the artist, Jason Freeney, still being able to lend his touch after all these years. Having popped into our radar since 2015, Freeney has now been a long-time collaborator with the folks at Mighty Jaxx.
Pre-order the XXRAY PLUS SpongeBob SquarePants on Mighty Jaxx's website now.
---
This article is brought to you together with Mighty Jaxx.