Internet-shopping addicts rejoice! The Alibaba Group (home to ever renowned Taobao and Tmall) has set up their first visitor's centre outside of China's borders and it's in Singapore — just in time for the great 11.11! For the uninitiated, that's basically Taobao's Black Friday equivalent. And for the really uninitiated, Taobao functions a lot like Ebay, with a ton of retailers offering a vast spread of different products — ranging from furniture to clothing to electronics.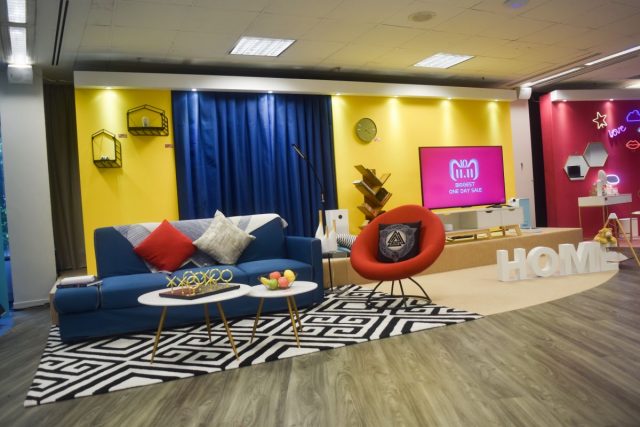 For this year's 11.11, Taobao has garnered the support of more than 180,000 brands to offer more than 1.5 billion discounted products. More than RMB$10 billion will be up for grabs in giveaways, coupons, discount vouchers and promotional codes. Just log in daily from now till the day of the shopping extravaganza to start collecting them, so you can minimize the damage to your wallet when you check out that overflowing cart on November 11, 2018.
Taobao's deals extend beyond their already quite considerable umbrella — aside from their in-house flash deals, free shipping offers and new member benefits, you'll be privy to exclusive discounts with other stores and service providers, such as Singtel, eatigo, Kaodim, UOB and Maybank. They're also introducing a new referral system, boasting prizes worth up to RMB$100,000 for those who've gotten their friends to download and make purchases on the Taobao Lite app.
Though this might be the OG shopping event of the year for Asians, there wasn't much revealed at the event. In some respects, it would appear that Lazada (also owned by Alibaba) will be taking the lead for this part of Asia this year.
Nonetheless, they're not stopping there, there will also be a live Taobao and Tmall showcase at NomadX, Plaza Singapura. So you'll be able to see the products up close, run your fingers over them, sit on them, lie on them, suffer a mini existential crisis over how badly you want all of them, before checking your favourite products out — or maybe you're checking everything out, depending on the size of your disposable income.
With Alibaba, shopping isn't just a pastime, it's not just a social outing, or a therapeutic, cathartic release that's ultimately devastating on our wallets, it's also entertainment — a grand spectacle that's really epitomized by Alibaba's annual 11.11 Countdown Celebration. For the third year running, Alibaba will be kicking the illustrious 11.11 off with a bang, with celebrities invited to grace their gala at Shanghai's Mercedes Benz Arena. While there hasn't been much announced about this year's attendees, past galas have seen the likes of Kobe Bryant, OneRepublic and Jessie J, amongst others.
So taking all of that under consideration, brace yourself (and your credit cards) for November 11, 2018. And really, start stocking up on those discount coupons, your bank account will probably appreciate that foresight.
---

Drop a Facebook comment below!