Walk through the malls this week, and some pocket of sales might be happening at select stores, but head to online stores and all you'll see is the 11.11 shopping fever coming out in full force.
Like its counterparts under the Alibaba family, Taobao and Tmall, Lazada is holding its own Singles Appreciation Day sales on November 11, 2018. With more than 50 million deals across more than 400,000 retailers made available to shoppers, Lazada's really stepping up their game in the crucial twenty-four-hour e-commerce extravaganza — far surpassing its previous record of 27 million deals.
Black Friday, eat your heart out.
And if you're familiar with grabbing deals on Lazada, then you'll know they've a couple of interactive activities where you can snag extra discounts to really get the prices down before checking your purchases out.
---
SLASH IT!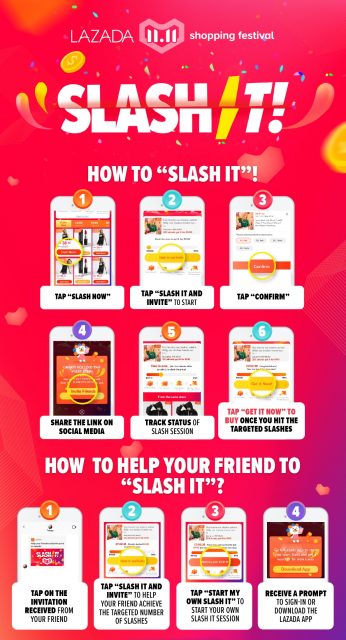 Slash It is the typical social-media-savvy initiative, where you share a link to various social media platforms, and get your friends to click on it to 'slash' the price of your desired product down. It's a straightforward, no-frills sort of mechanic, but definitely, something to consider if you've a sizeable social circle.
---
SHAKE IT!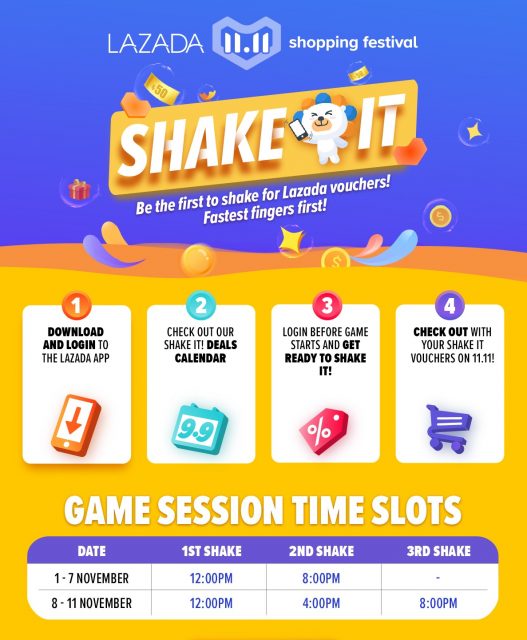 Shake It is Lazada's attempt to get in on that healthy, calorie-loss lifestyle, whereby shaking your phone within certain a time frame — as seen in the image above — will help you obtain more deals.
---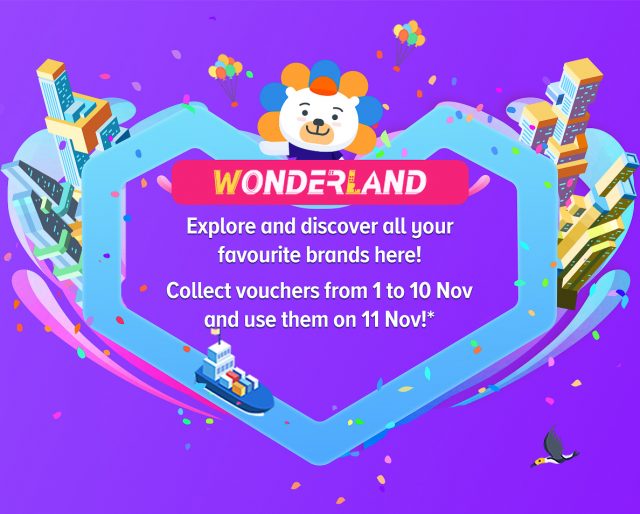 Finally, with this 11.11, Lazada is introducing the new Wonderland — where you'll have to check in on their mobile app's Wonderland page during the designated time periods to see if your choice retailer has made an appearance bearing vouchers. If you've spotted a deal you like, be quick in grabbing them because it seems like they're limited.
---
And if you're looking for a couple of hints about the best Lazada deals coming up on November 11, 2018, here's what we have for you:
Marshall will be holding a 40% OFF storewide sale from 12AM to 2AM come 11.11, which will be dialed down to 25% after 2AM — so that may be incentive to stay up late for the 11.11 countdown.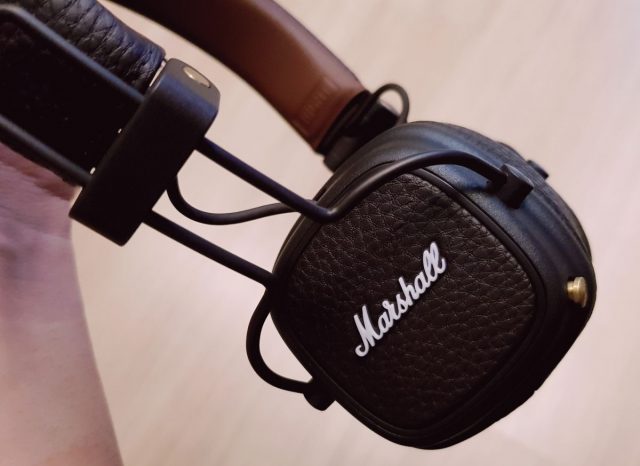 ---
Western Digital's Blue Internal SSD with capacities of 250GB and 500GB will be priced at S$99 (U.P. S$199) and S$159 (U.P.  S$299) respectively. Both will come with a free S$20 Takashimaya Shopping voucher. Additionally, the 250GB WD Black Internal SSD will be priced at S$139 (U.P.  S$159), and comes with a free S$30 Takashimaya Shopping voucher. What's more, you'll get an extra S$10 off if you spend more than S$150 on Western Digital products.
---
And SanDisk will be putting their 64GB Ultra A1 MicroSD Card on flash sale at S$?9.90 (You'll have to wait till 11.11 for the actual price). Their Extreme Portable 1TB SSD E60 will also be available at S$299 (U.P. S$550) via Slash It.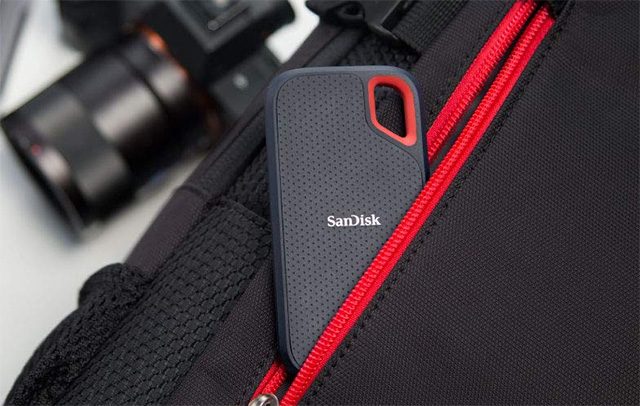 ---
With 11.11 coming up in a couple of days, we'll now leave you to go grab those deals before they run out.
Happy shopping, and may the odds ever be in favour of your wallet.