[ Check out more Geek Shopping Guides here ]
Overseas travel is now back in season, and with it comes the reliving of the tourist experience: eating, sightseeing, and shopping. It's all about having fun in a foreign land, and for geeks, part of the joy-seeking process involves expanding their toy collection.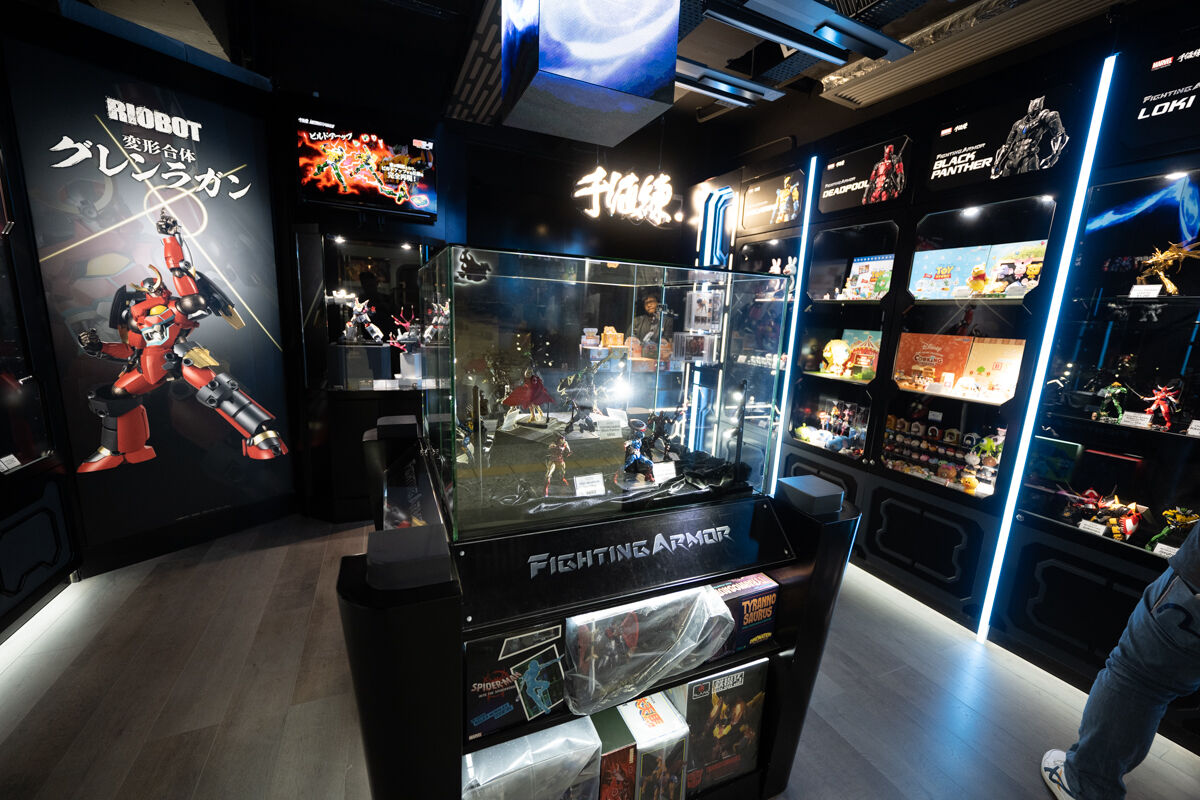 Hong Kong, having recently reopened its borders, is a popular destination in the region that draws many visitors for more reasons than one. Mong Kok, in particular, has grown into a shopping darling for toy enthusiasts and collectors over the years, with anime and Western pop culture merchandise all available within a stone's throw away.
While most of the stores there sell similar items, each has their niche specialty to offer. Here are six places of interest to check out on your next trip to Hong Kong, which span the streets of Mong Kok to other areas beyond.
---
1) In's Point (Mong Kok)
Address: Wing Kiu Building, Nathan Rd, Yau Ma Tei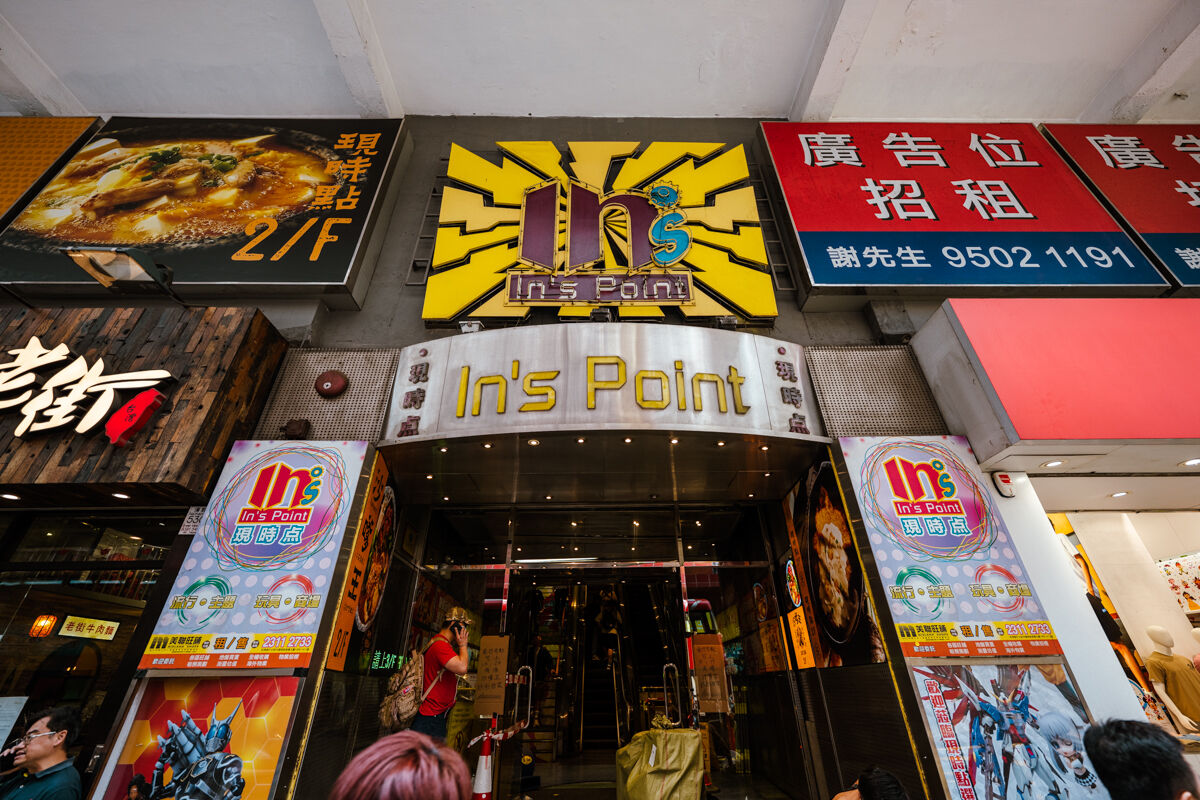 Don't be fooled by its shabby facade – In's Point is a treasure trove for toy brick fans. Best known for its LEGO selection, it houses a fair number of independent stores that sell the latest, hottest, and most popular sets at competitive prices. That's saying a lot, because LEGO in Hong Kong is the world's cheapest, likely due partly to its tax-free policy.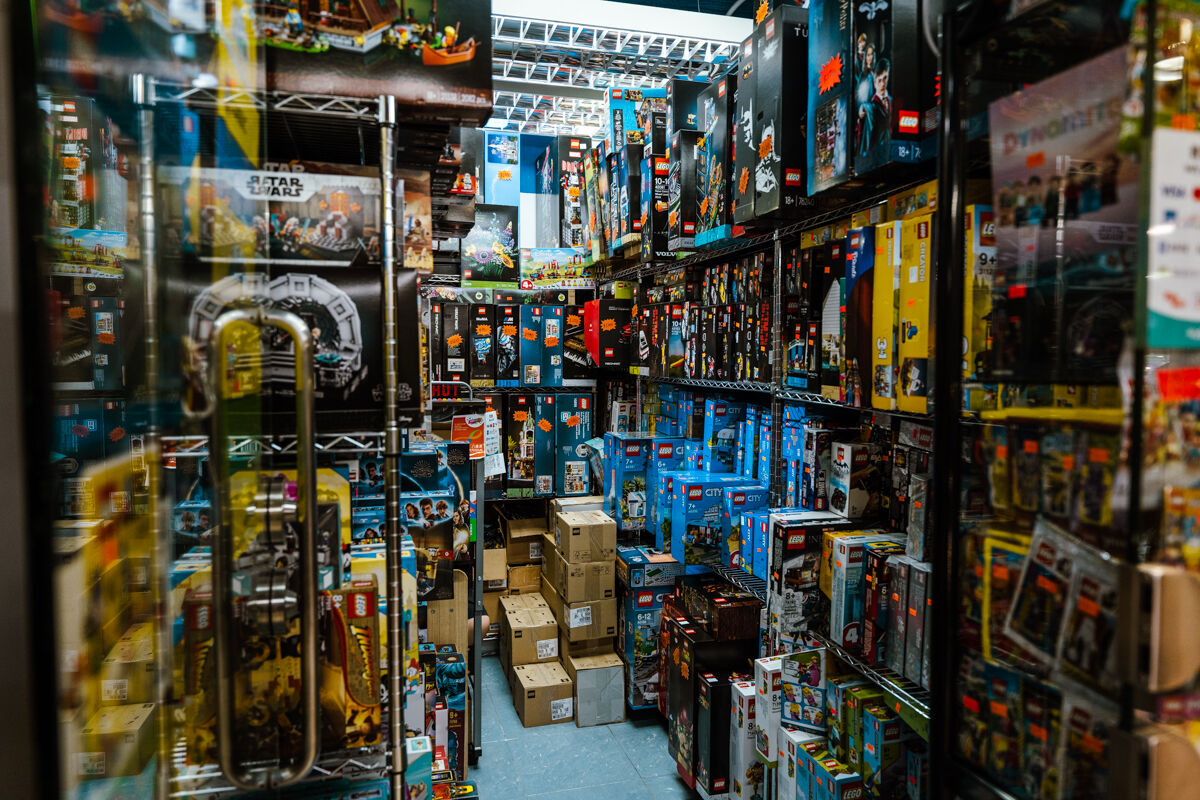 Gunpla lovers can also get their kit-building fix here, as long as they are ready to fight their way through the crowd, and more so during weekends and public holidays.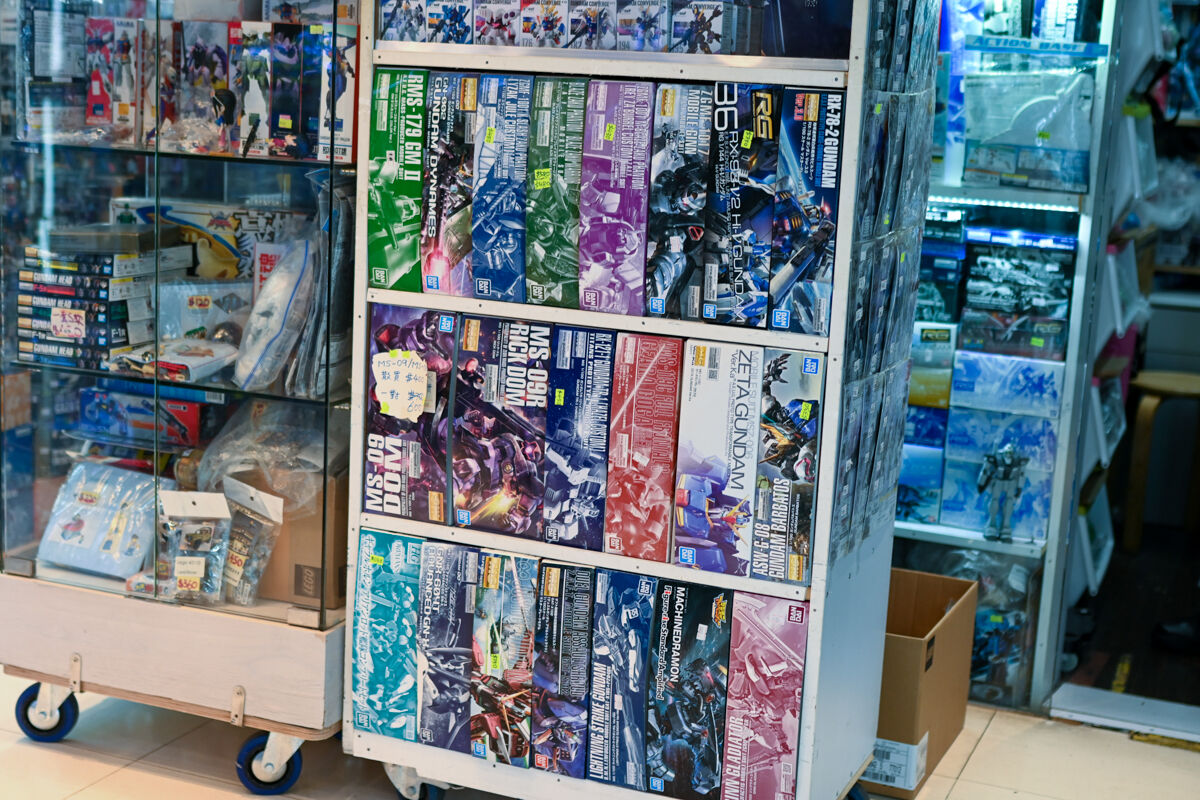 ---
2) CTMA Centre (Mong Kok)
Address: Sei Yeung Choi St S, Mong Kok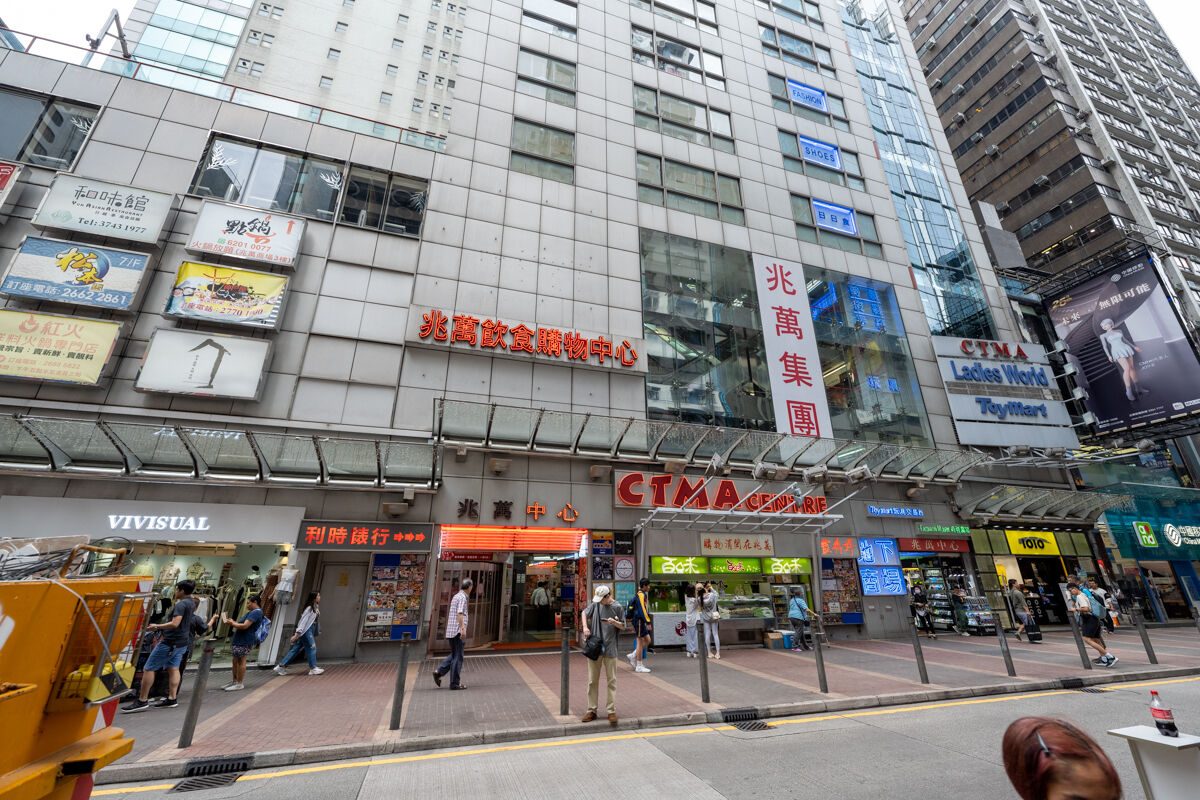 CTMA Centre isn't as bustling as before, so do temper your expectations if you've swung by prior to pandemic times. It still plays host to a handful of gems, however, with collectibles and figures from Western properties, such as Marvel and Transformers, mainly dominating the space. Toy Hunters and Superman Toys are two of the more prominent storefronts, impressing with Hot Toy premiums and an intricately-crafted Akira action figure – among others – respectively.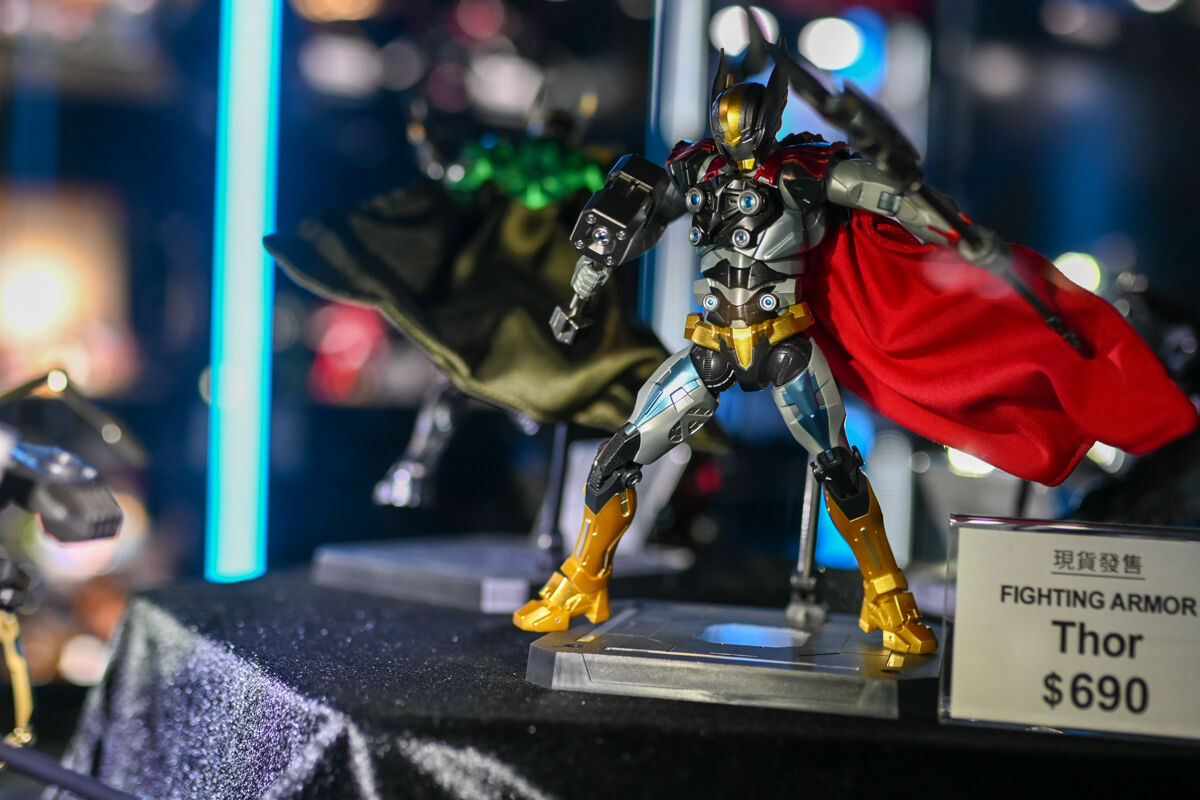 ---
3) Sino Centre (Mong Kok)
Address: 582-592 Nathan Rd, Mong Kok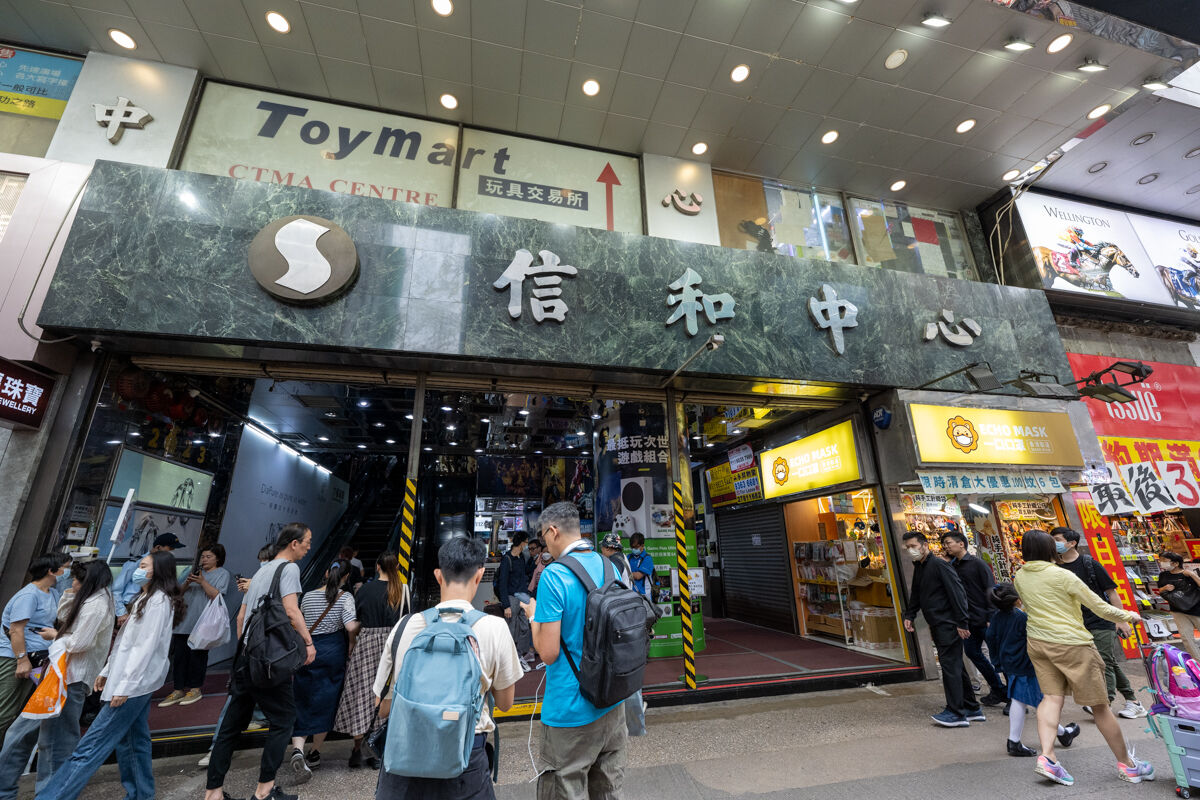 Beneath the lively, colourful veneer of Sino Centre lies a mini anime and video games paradise. Where the first two floors are home to gaming titles, the two stories above are dedicated to a wide range of anime collectibles that run the gamut from small gacha figurines to large-scale models.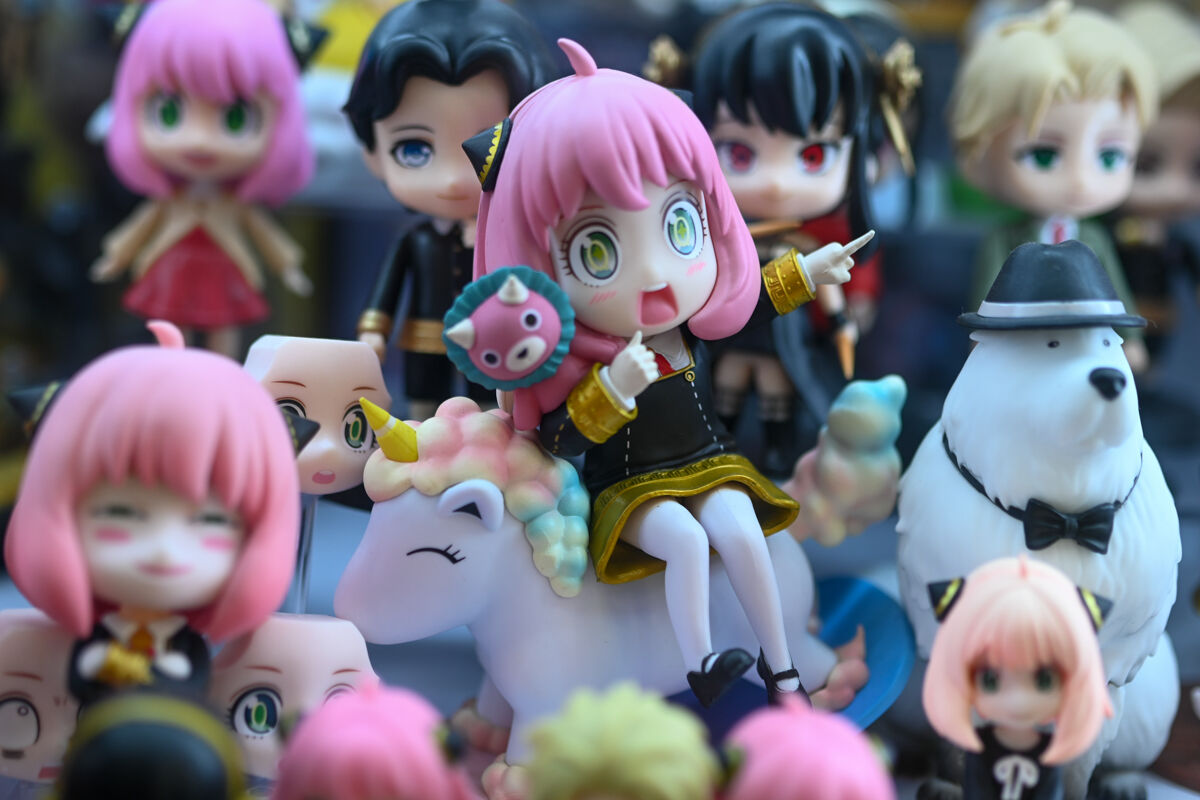 The highlight for non-anime enthusiasts, though, is the Hot Toys – Secret Base outlet located on the 20th floor, which features a jaw-dropping collection of premium figures from the Marvel, DC, and Star Wars universe. Sino Centre's offerings are easily the most diverse of the listed names, coming highly recommended for those looking to get their hands on anime and game-related goodies.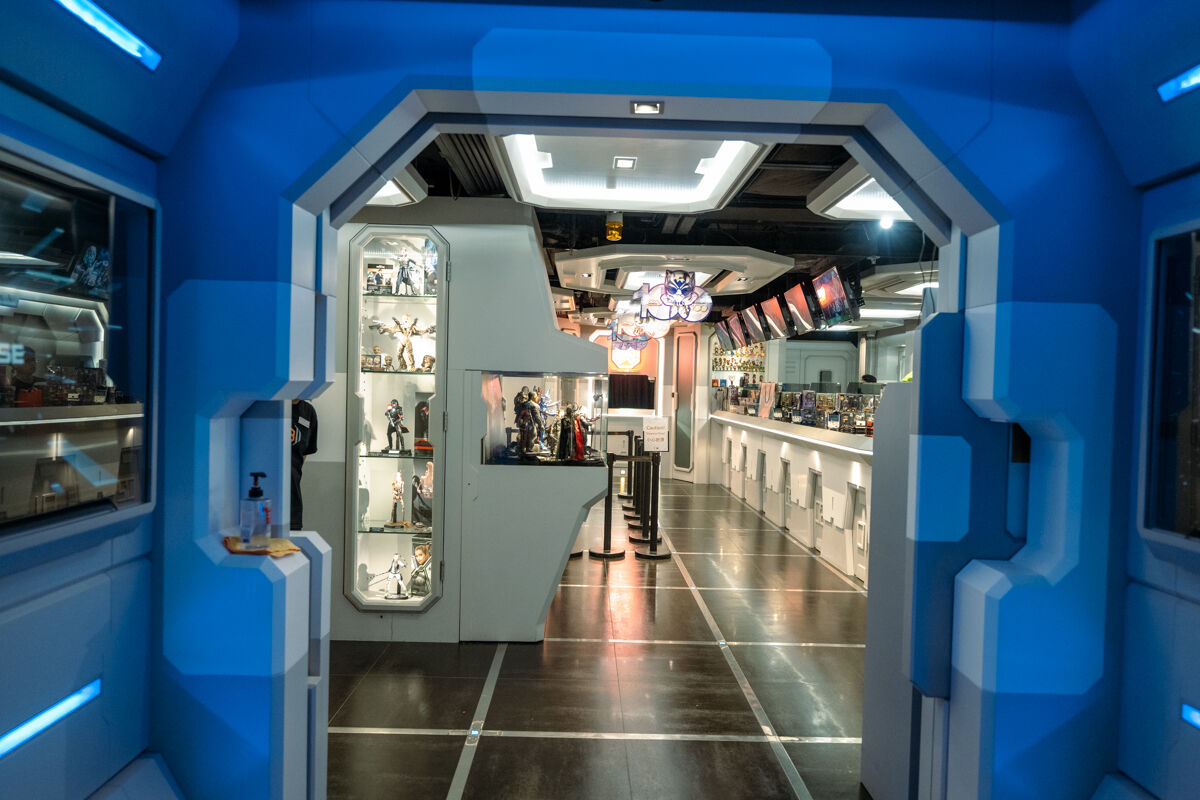 ---
4) Hot Toys – Rebel Base (Harbour City)
Address: 3 Canton Rd, Tsim Sha Tsui (Ocean Terminal)
A relatively new addition to Harbour City, Hot Toys – Rebel Base officially opened its doors last year on 22 December, and serves as a convenient and quick-buy option for Marvel, Star Wars, Disney, and DC Comics fans visiting the area. Apart from majestic life-size statues and large-scale figures, the store also sells adorable COSBABY mini-collectibles and blind boxes.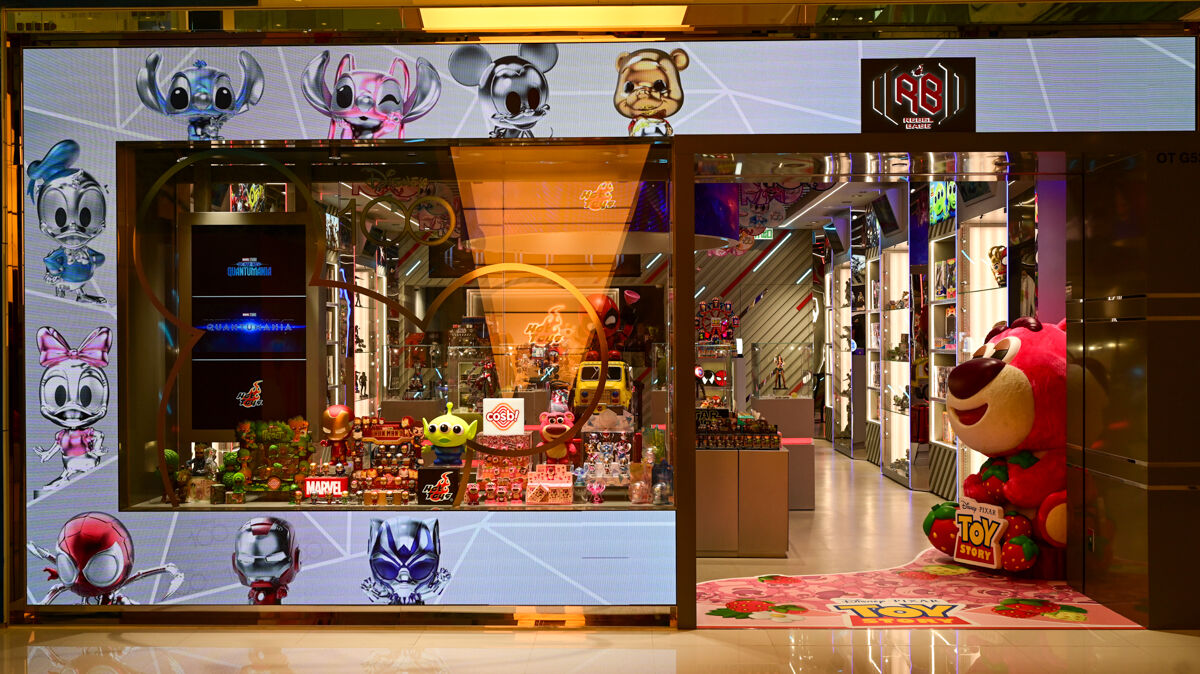 ---
5) Windsor House (Causeway Bay)
Address: 311 Gloucester Rd, Causeway Bay
If low ceilings and cramped spaces don't work for you, and you prefer your toy shopping experience to be less claustrophobic, this might be a better option. Windsor House, located in Causeway Bay is a contemporary-style 18-storey mall with restaurants and a cinema on its 4th floor. Over the years, it has also amassed quite a significant number of toy and collectibles stores that caters to all ages and interests. Starting from the 2nd floor, there is a Tomica/Takara Tomy dedicated store and a B51 Kids store which sells assorted toys for the younger ones.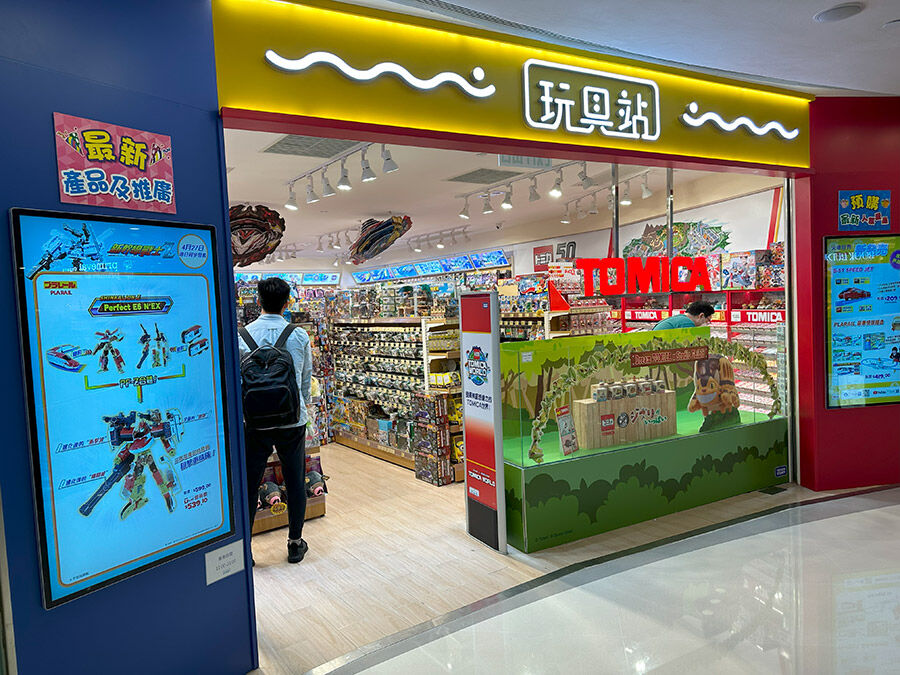 The 3rd floor has the heaviest concentration, with four stores in all. May Toys carries Gunpla, Tamashii Nations, QPosket, Funko and more. Bricks House is for brick lovers, not only does it carry LEGO, but also a bunch of third-party brick products. Marks Toys is a Western-skewed movie props and collectibles store, with a heavy focus on all things Marvel and DC Comics. But it also carries Japanese pop culture toys such as Kamen Rider. Tiny World is a unique store that sells plenty of miniature vehicles and buildings, and it mostly carries its own "Tiny" brand of products. This is definitely worth checking out if you are into collecting miniature vehicles, with a touch of local HK flavour. And finally, there is a Toys "R" Us located on the 7th floor of the mall.
---
6) PlayMaxx (Sham Shui Po)
Address: 100 Nam Cheong St, Sham Shui Po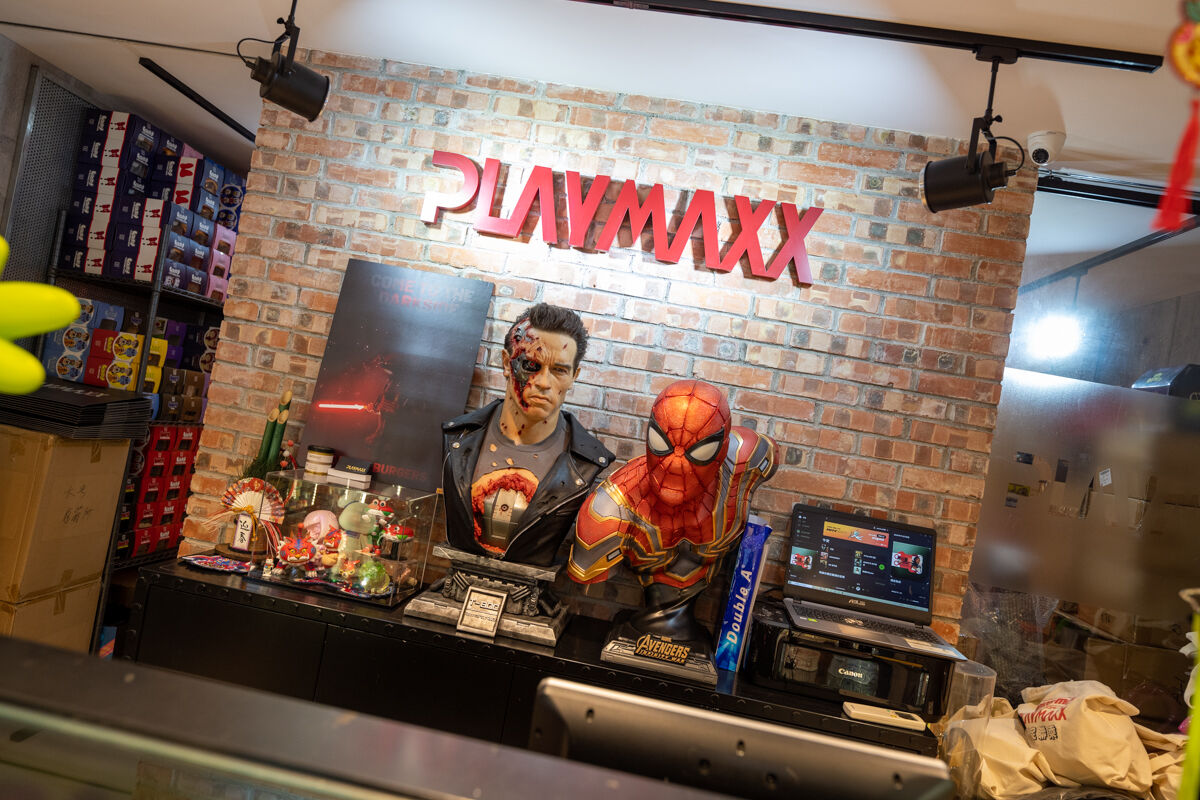 A cosy, welcoming space located at Sham Shui Po, PlayMaxx will appeal most to designer toy collectors. While niche, some of its offerings feature familiar pop culture icons, including the Xenomorph and Toy Story's ever-adorable Alien, which rounds off its collection to one that's formidable, menacing, and cute at the same time. A bonus head-turner, but not for sale: a glorious bust featuring T-800, the protagonist of the Terminator movies.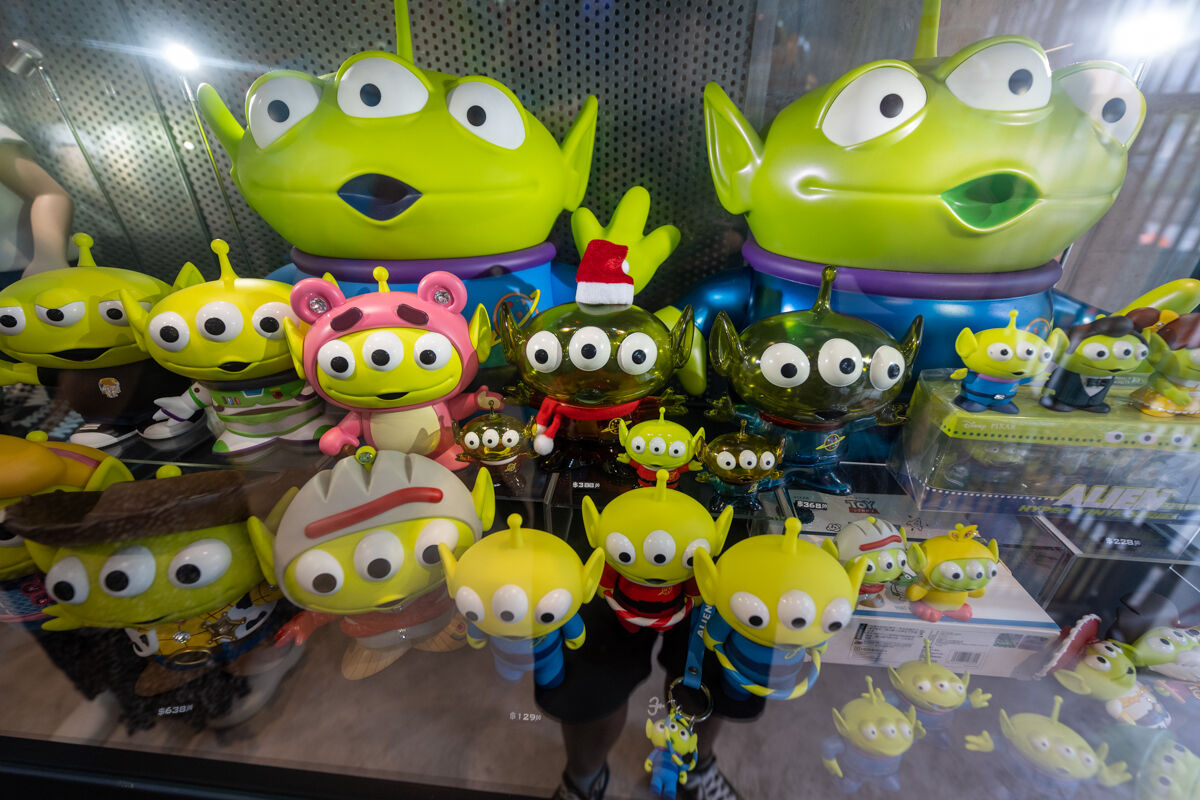 ---
It's good to know the heart of the toy scene still beats strongly, despite the blow dealt by the pandemic. Mong Kok, as a breeding ground for LEGO, pop culture collectibles, and video games, acts as a one-stop solution, but there are other places of interest to check out elsewhere, too, if time or distance is a concern.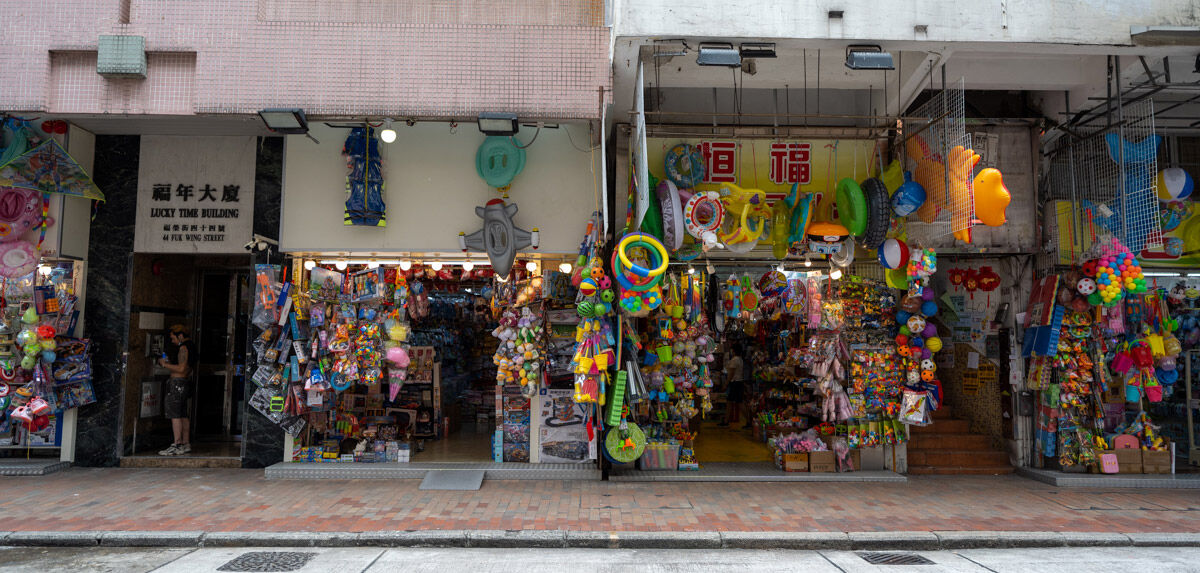 For those looking for generic options, or something for the younglings, the Toy Street at both Sham Shui Po and Wan Chai (just search "Toy Street" on Google Maps when you are in the area) are lined with plastic guns, toy cars, soft toys, and what-have-yous – who knows, keep your eyes open, and you might even stumble upon a geeky find.
[ Check out more Geek Shopping Guides here ]