[ Check out more Geek Shopping Guides here ]
The country Madrid usually brings to mind mentions of football, calamari sandwiches, or Zara clothing shops, of which Madrid has the biggest. Little do most people know that Madrid is as much a place for geeks as it is for foodies or football fanatics.
We have previously talked about places like Japan, Korea, London, and Amsterdam in our travel guides, where we show you places you can head to for all things geeky such as comics, toys, and games.
Without further ado, here is our list of recommendations for stores to visit in Madrid for all things to do with toys, games, and comics.
---
Madrid Comics
Calle de Silva, 17, 28004 Madrid, Spain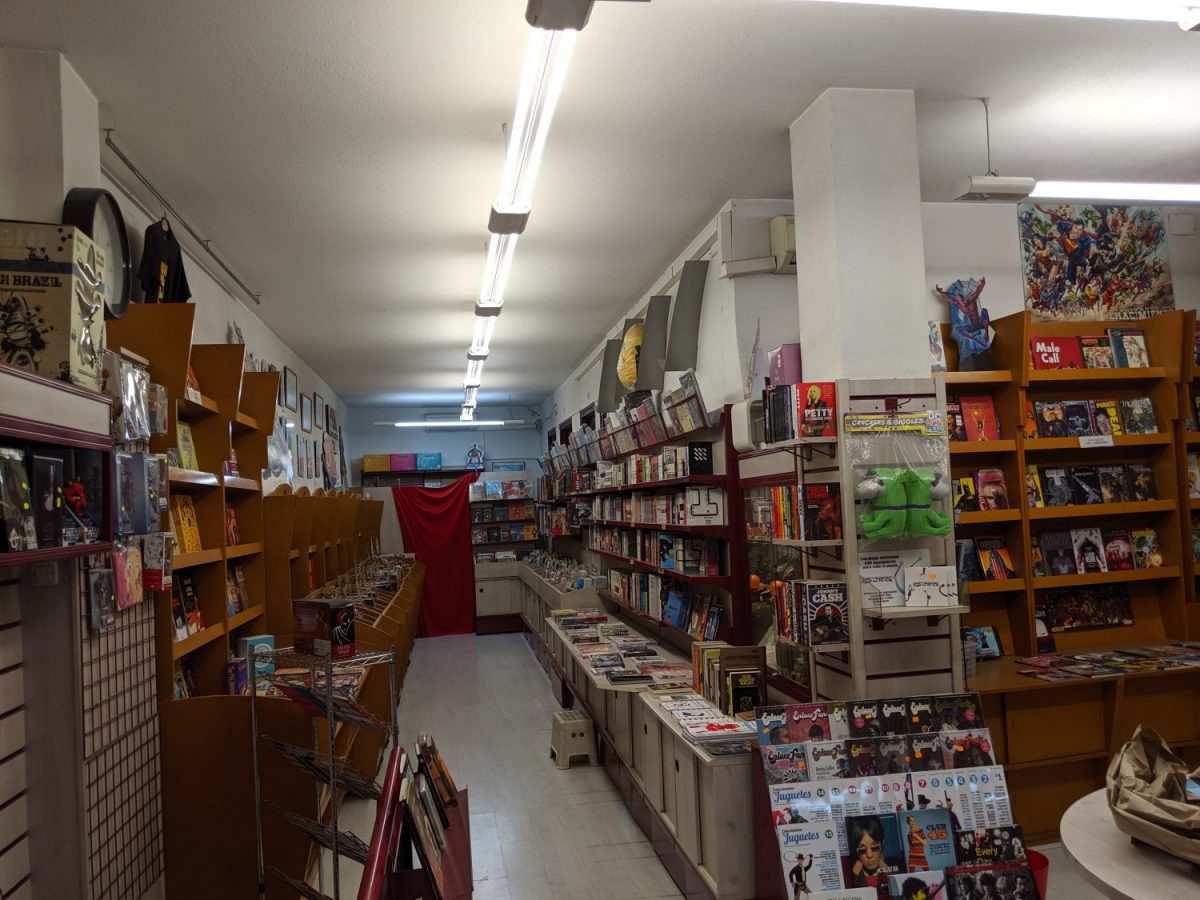 Boasting one of the largest collections of comics in Madrid, the shop receives orders from both the US and France so customers can expect to find comics in both languages when visiting the shop.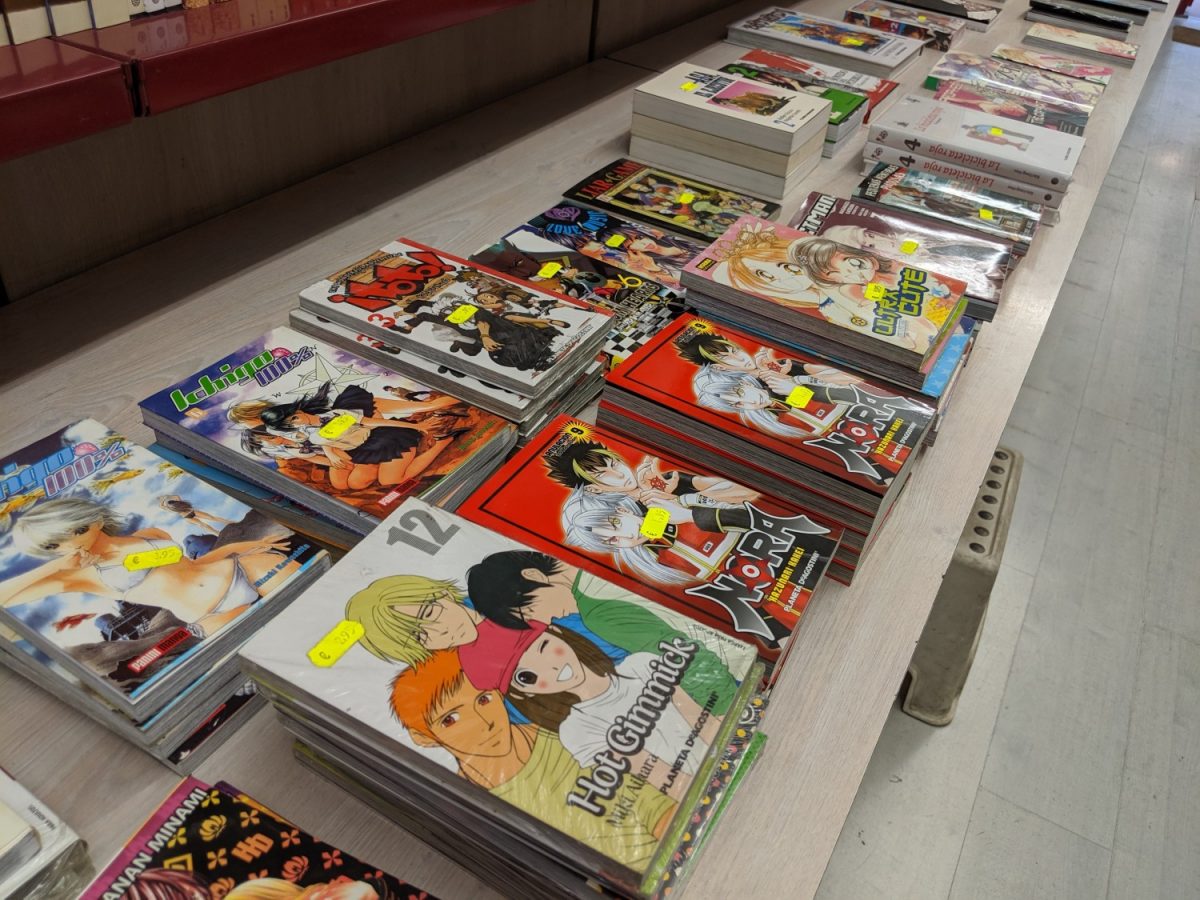 Madrid Comics is nestled by the side of an unassuming shop house, but you can easily spot it thanks to the big yellow sign right outside the store.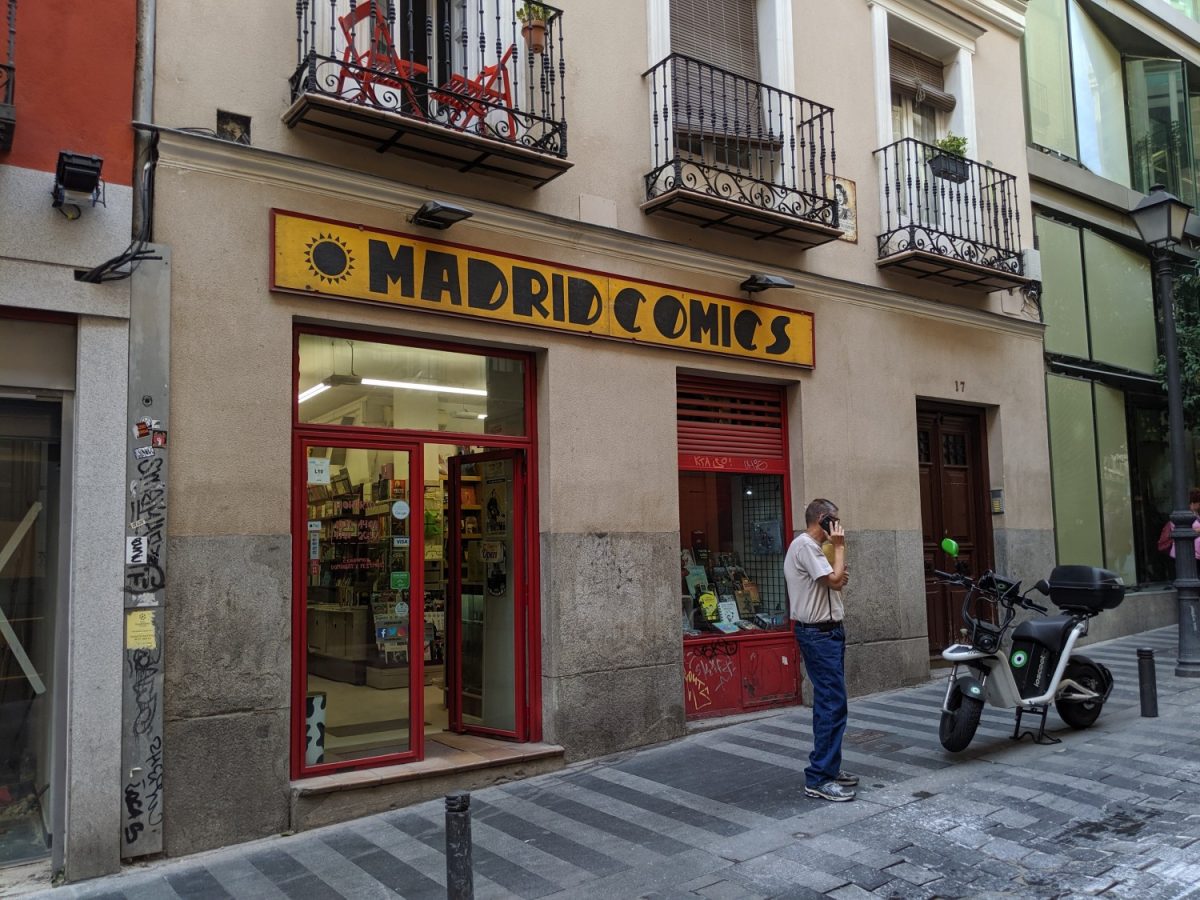 The store has comics that cater to both the western audience, with series like Justice League, as well as Japanese manga like Ichigo 100% and Liar Game on sale in the store.
Crisis Comics
Local 10, Calle de la Luna, 28, 28004 Madrid, Spain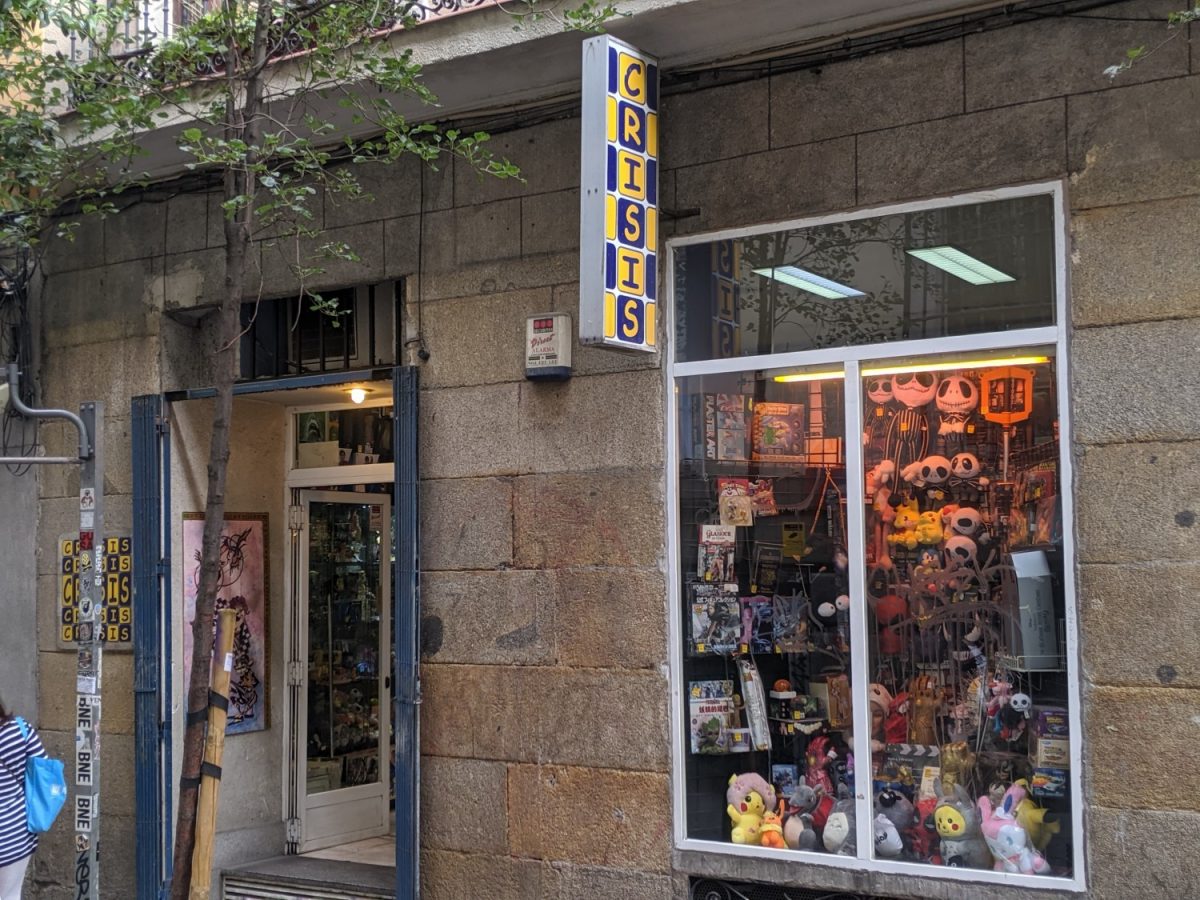 Not far from where Madrid Comics can be found is Crisis Comics, another retail store for comic book fans to explore and dig around for comics to buy.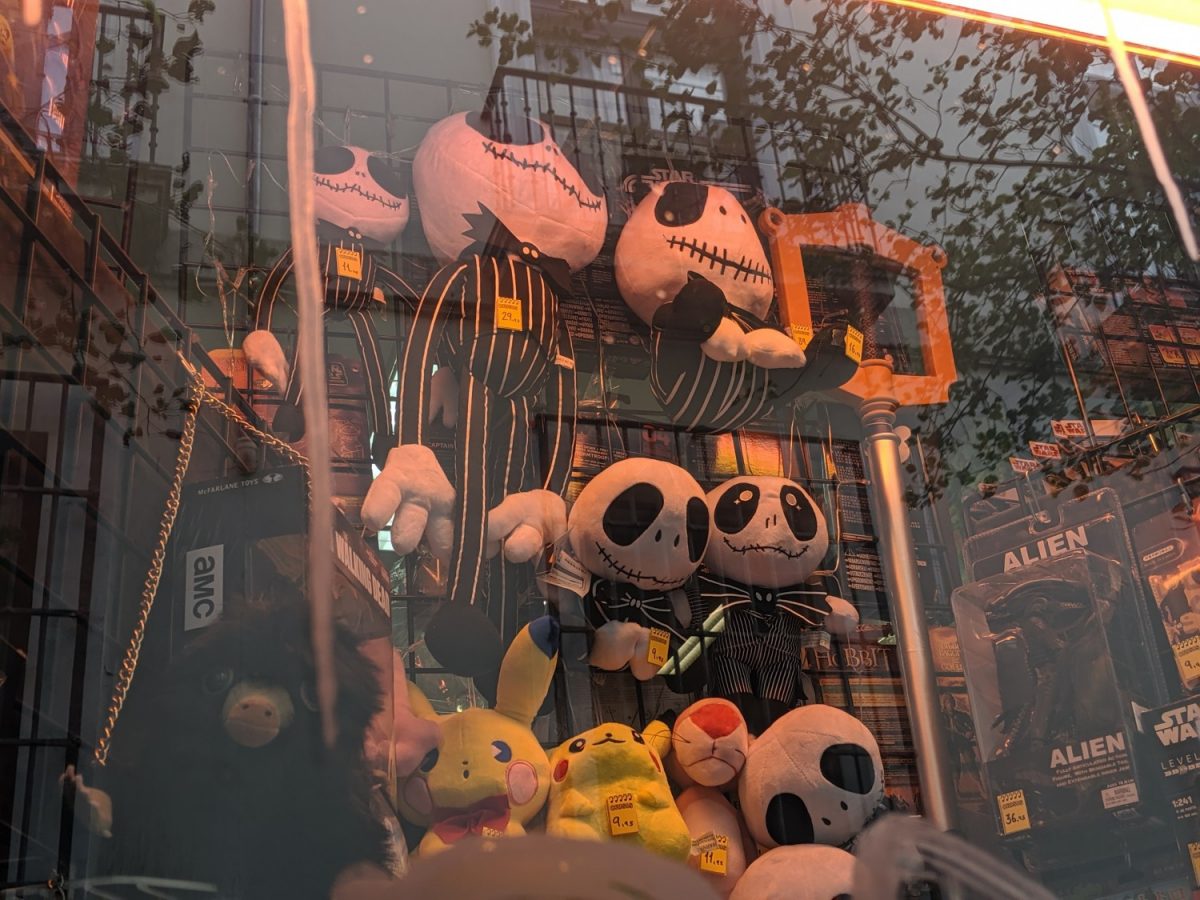 According to customers, though Crisis Comics is fairly small, it has a wide variety of comics and lucky customers might even be able to find a complete comic series in mint condition there.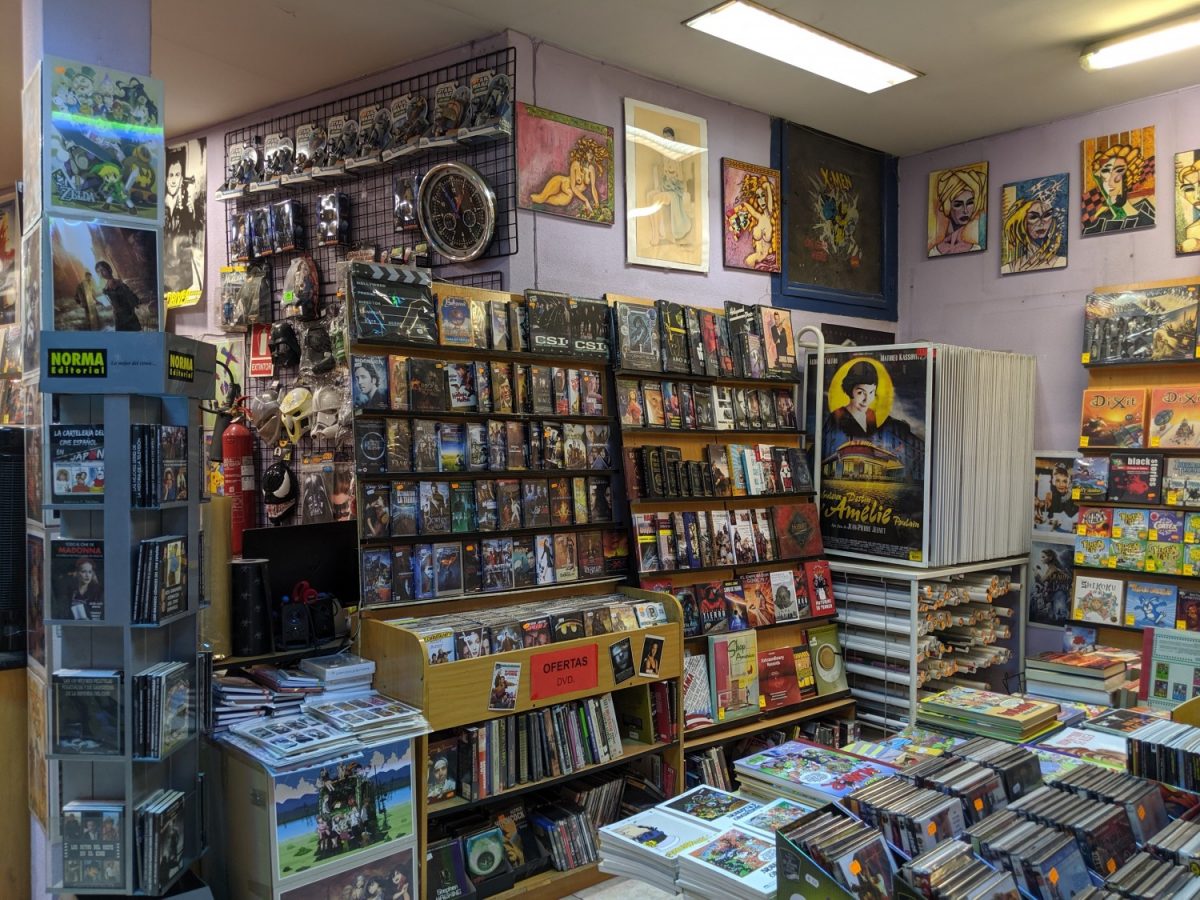 What's special about Crisis is that it doesn't just carry comics revolving around superheroes and non-stop action, it also carries comics in other genres. Plus the shop also sells adorable plushies for you to bring home.
Chollo Games
8, Calle del Arenal, 8 – 1ª Planta Local 18 Centro Comercial Arenal, 28013 Madrid, Spain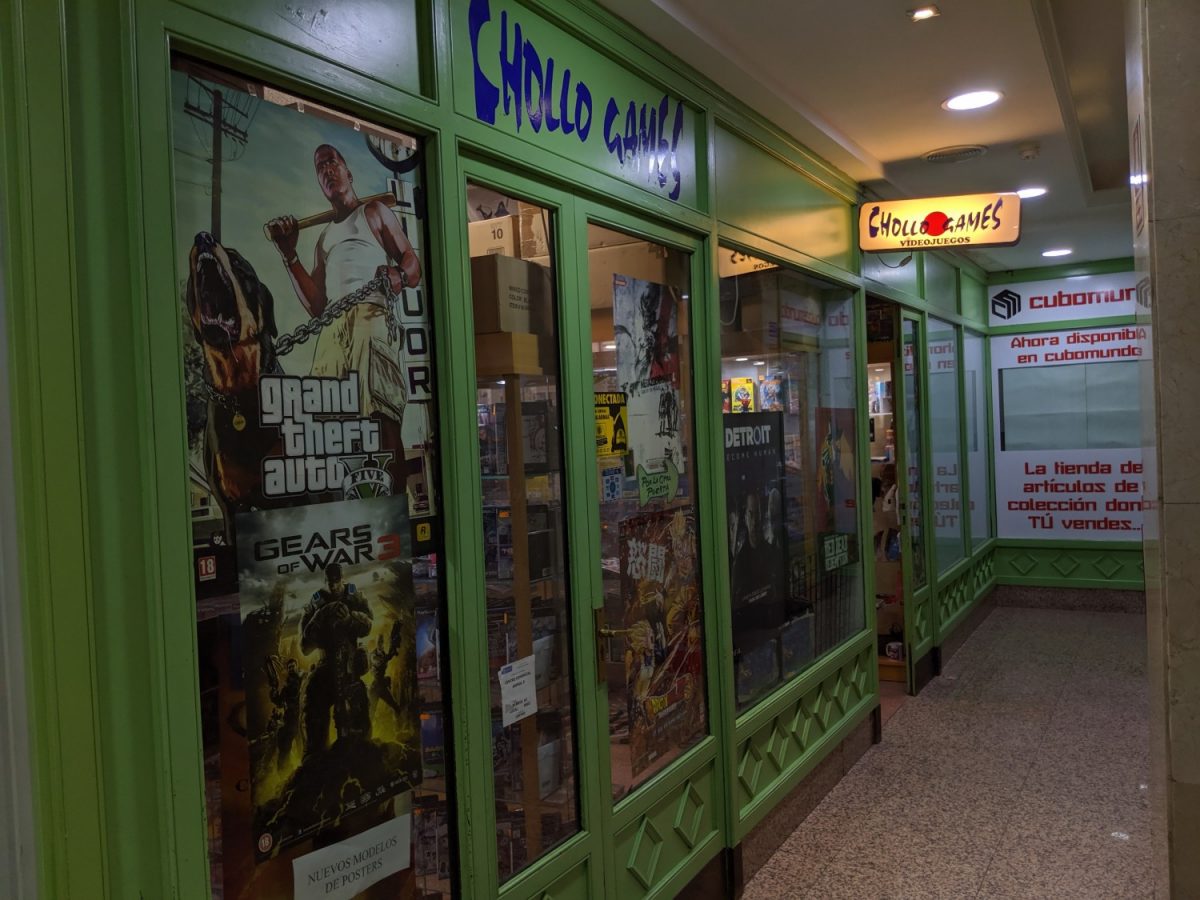 Located inside the unassuming shopping arcade, the Centro Comercial Arenal, Chollo Games isn't exactly the easiest shop to spot but if you are a fan of video games, especially those of the retro variety, this shop will be one that you definitely will not want to miss.
This place is pretty much the holy mecca for video games in Madrid.
In the shop you will be able to find almost every console that was ever released over the past few decades, including the Atari 2600, the Super Famicon, the NES, the Mega Drive, and of course, the Xbox and PlayStation.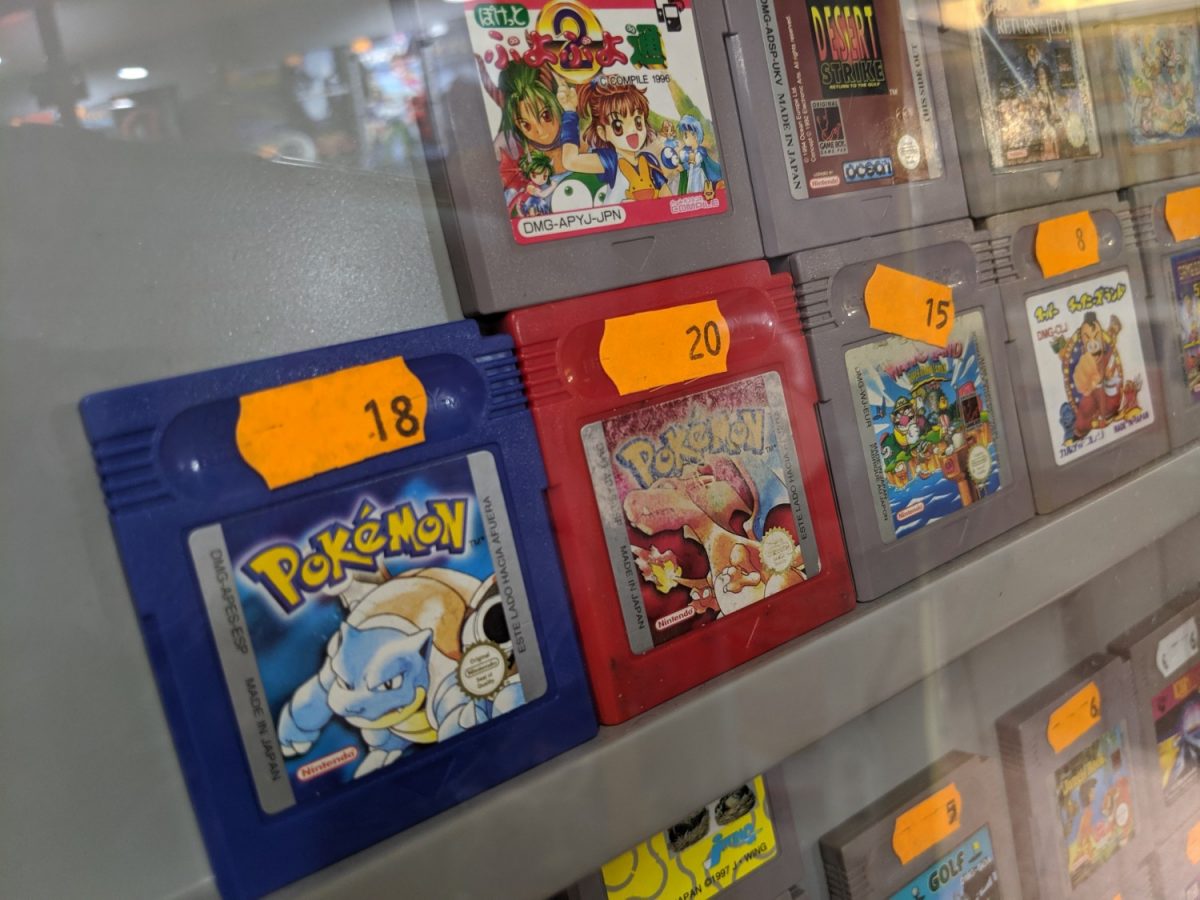 There are also old games for the old Game Boy Colour for sale, including the first ever Pokemon Red and Pokemon Blue. If you have any interest in retro video games, this shop will be one you probably should visit.
Otaku Center
Luna, 24, 28004 Madrid, Spain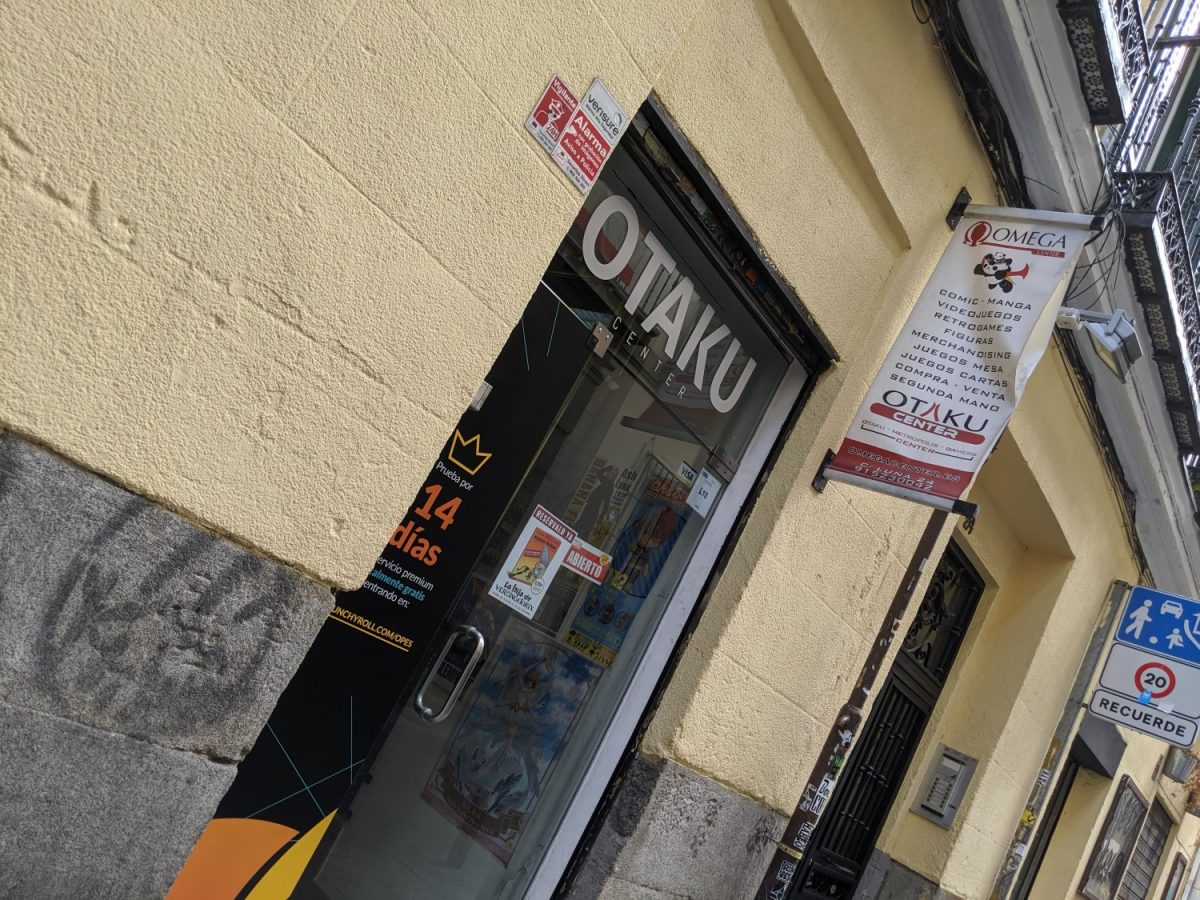 This Japanese centric store in Madrid probably has the widest collection of manga and light novels (all translated into Spanish of course) for your perusal. Manga fans will definitely have a field day here.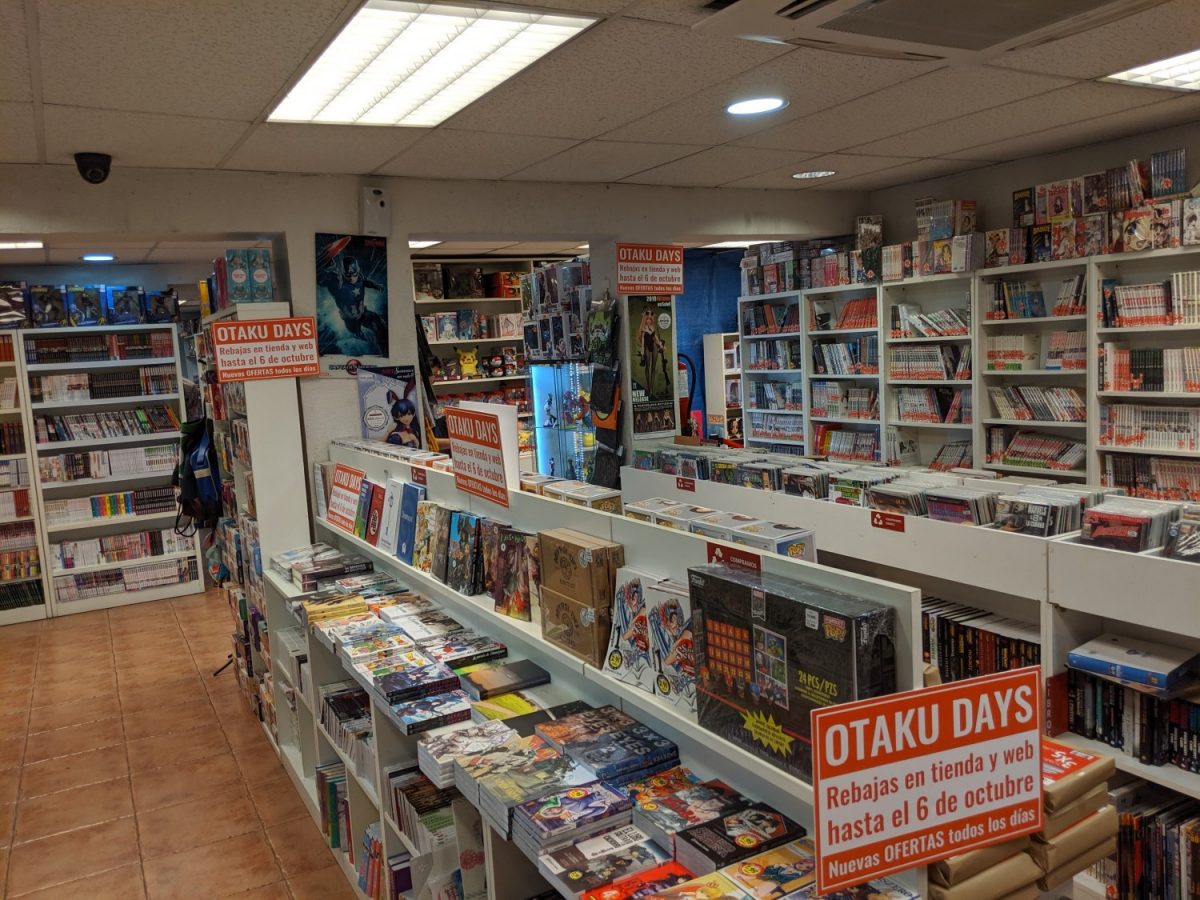 You can also try their luck with the eight gachapon machines that'll welcome you on your way into the shop.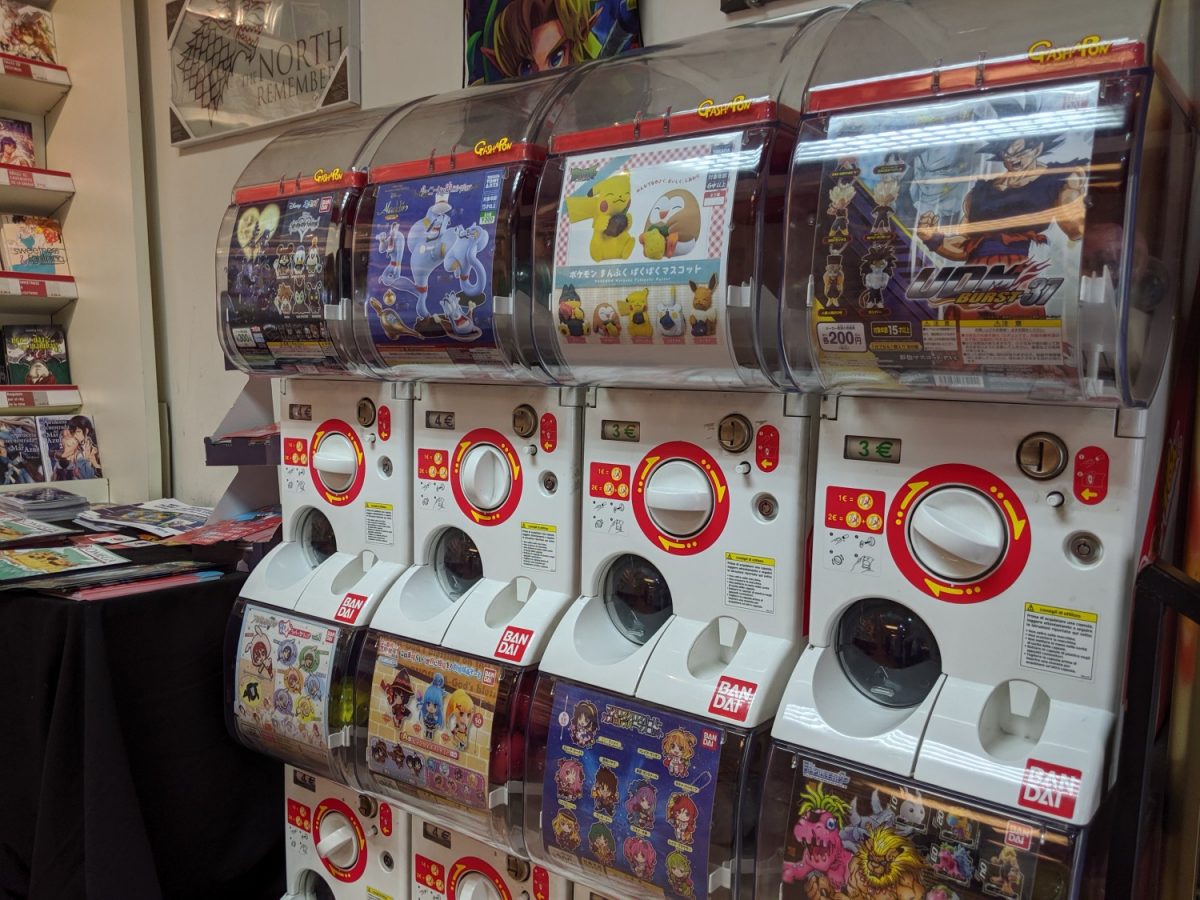 Aside from manga and light novels, the shop also features a great number of figurines, toys, and gundam modeling kit, or gunpla as it is normally referred to. Regardless of where your interest lies, there is bound to be something for every otaku in this shop.
Electra Comic
Calle de San Bernardo, 20, 28015 Madrid, Spain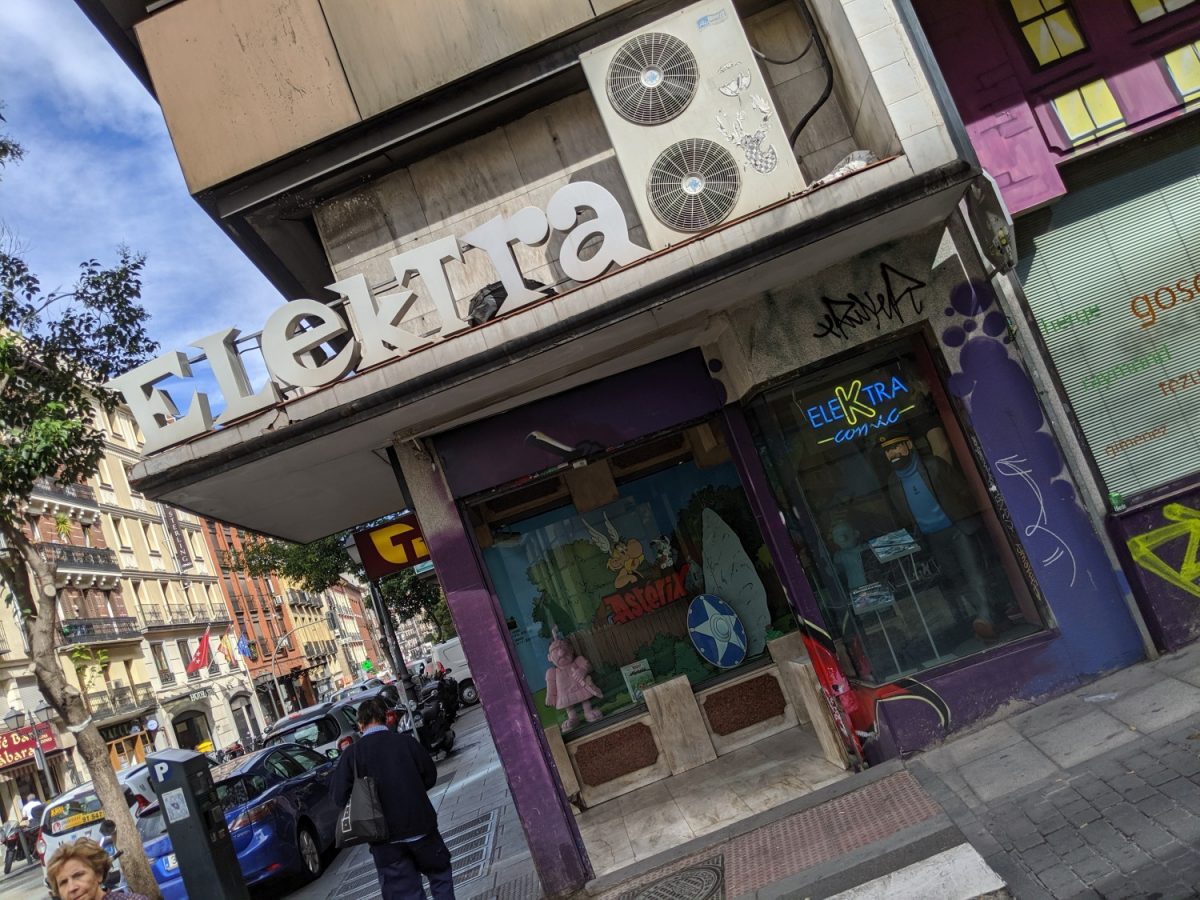 Not far from Otaku Center is Electra Comics, another comic store which boasts a good collection of both individual issues of comics as well as trade paperbacks.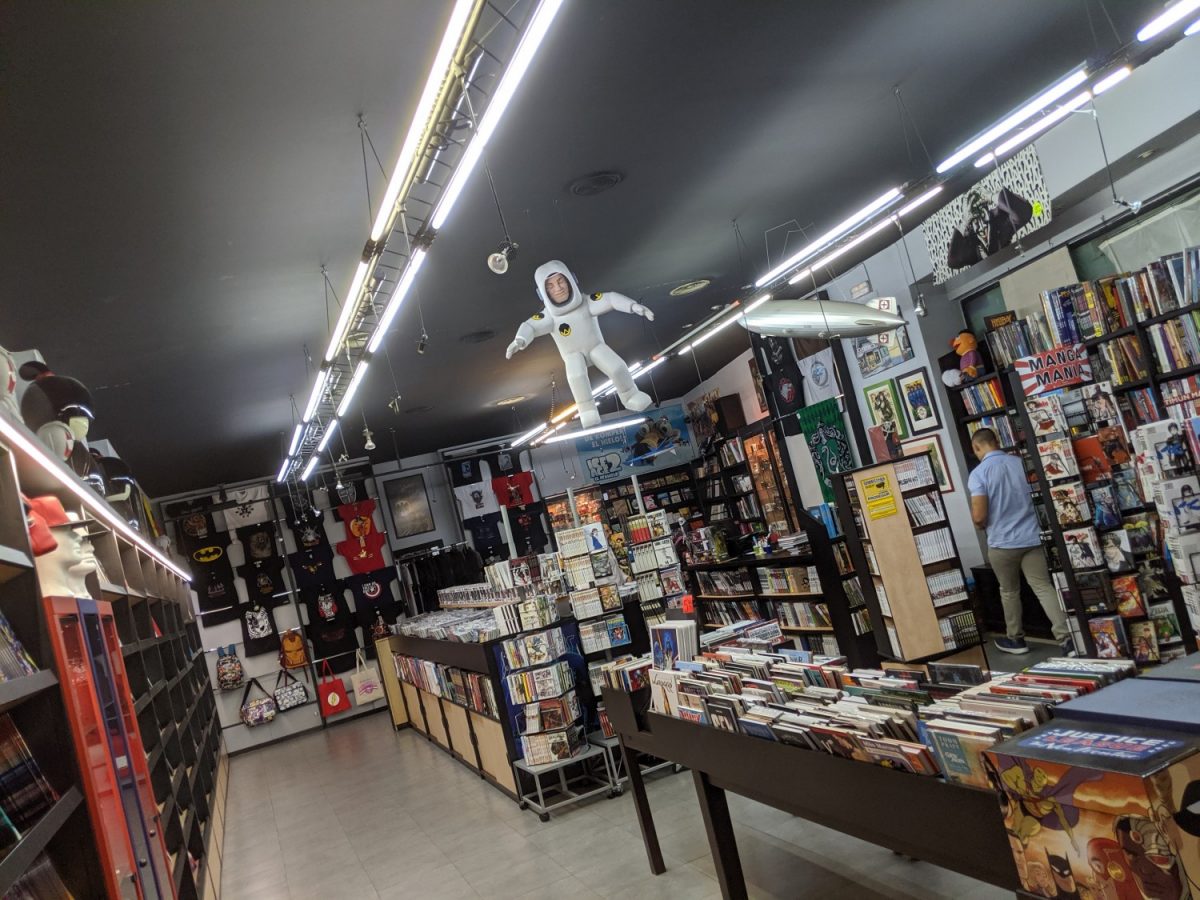 Inside, customers can also find a decent collection of t-shirts as well as other merchandise for various comic series and films, such as a Slytherin banner from Hogwarts.
Atlantica 3.0
Calle Estrella, 10, 28004 Madrid, Spain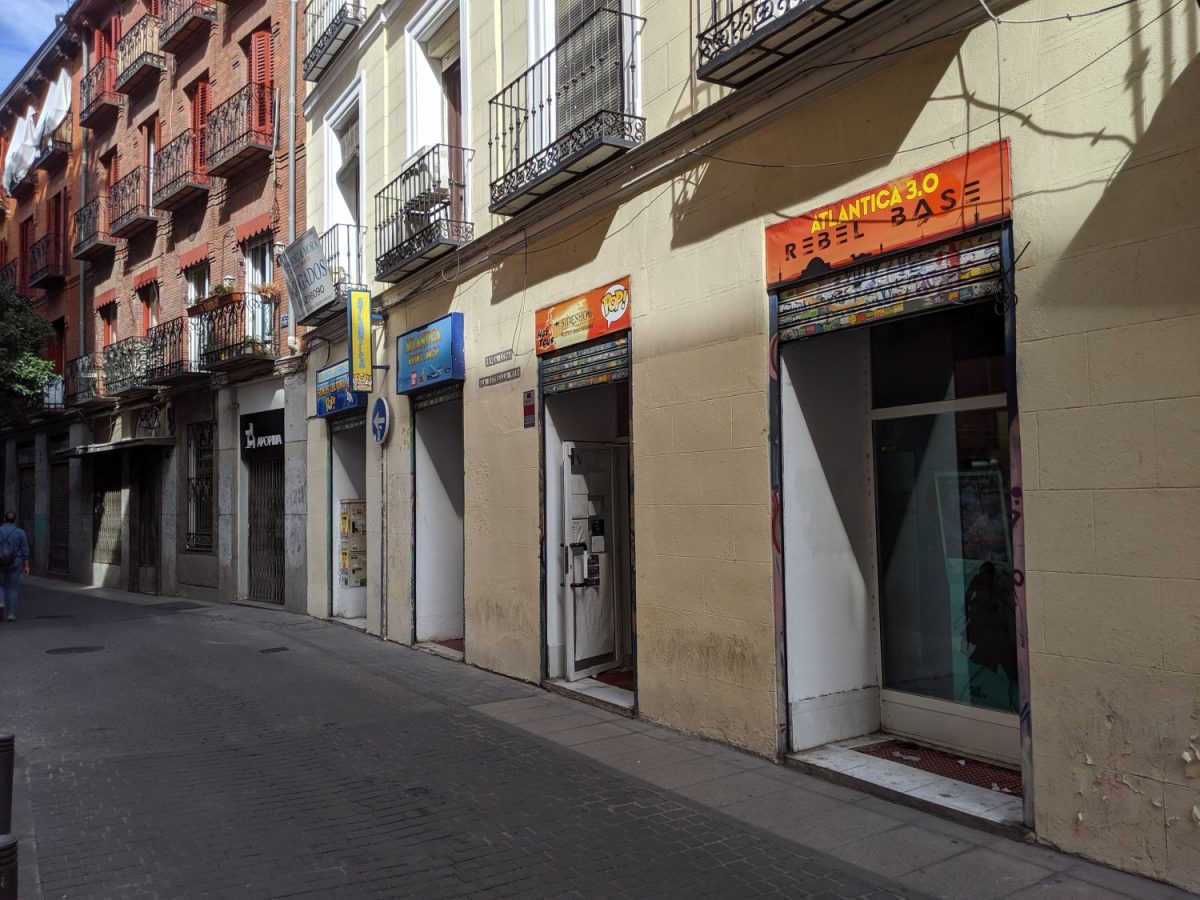 Collectors of Funko Pop figures will love this store as this store has literally hundreds of them. Yes, that includes the limited edition ones.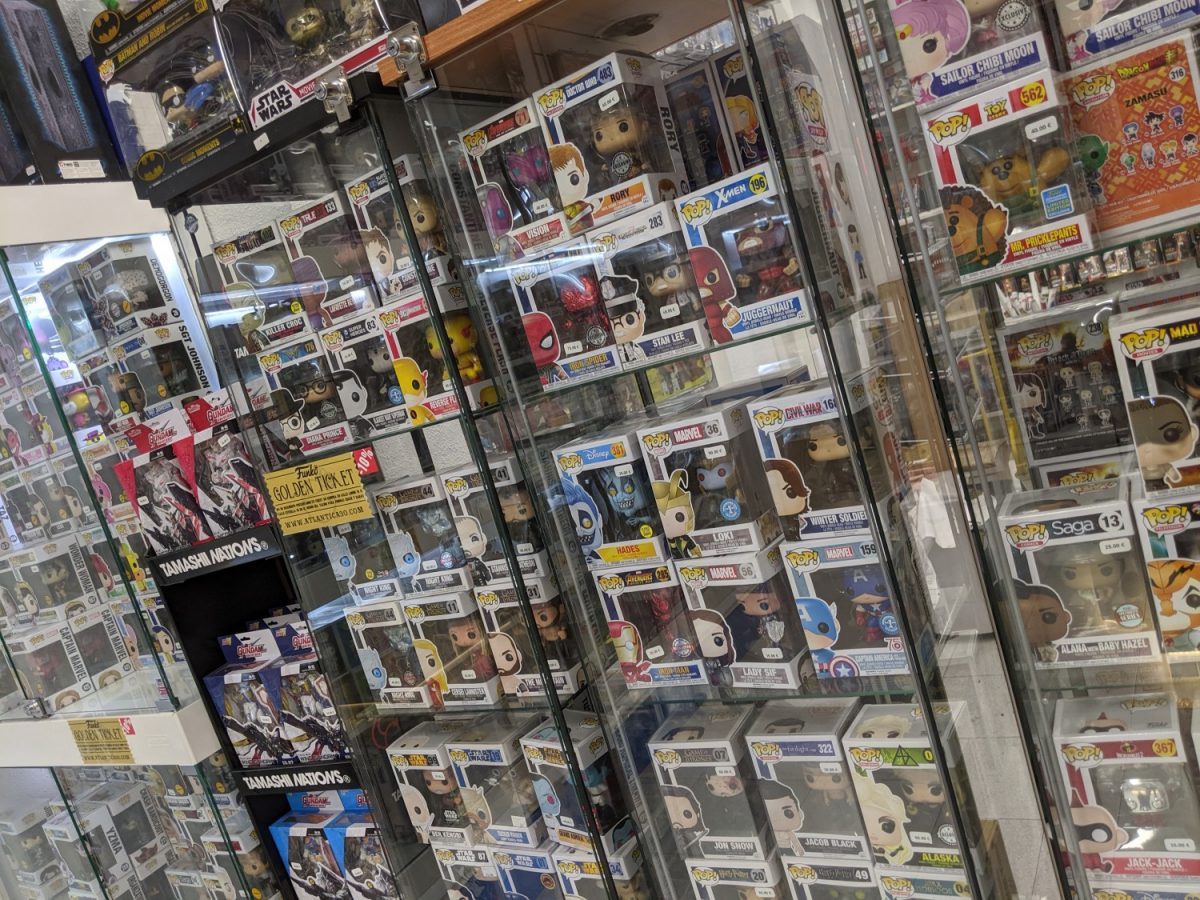 You will be able to find Funko Pops and figurines based on a number of our favourite series, including Star Wars, Rick and Morty, Stranger Things, and of course Disney.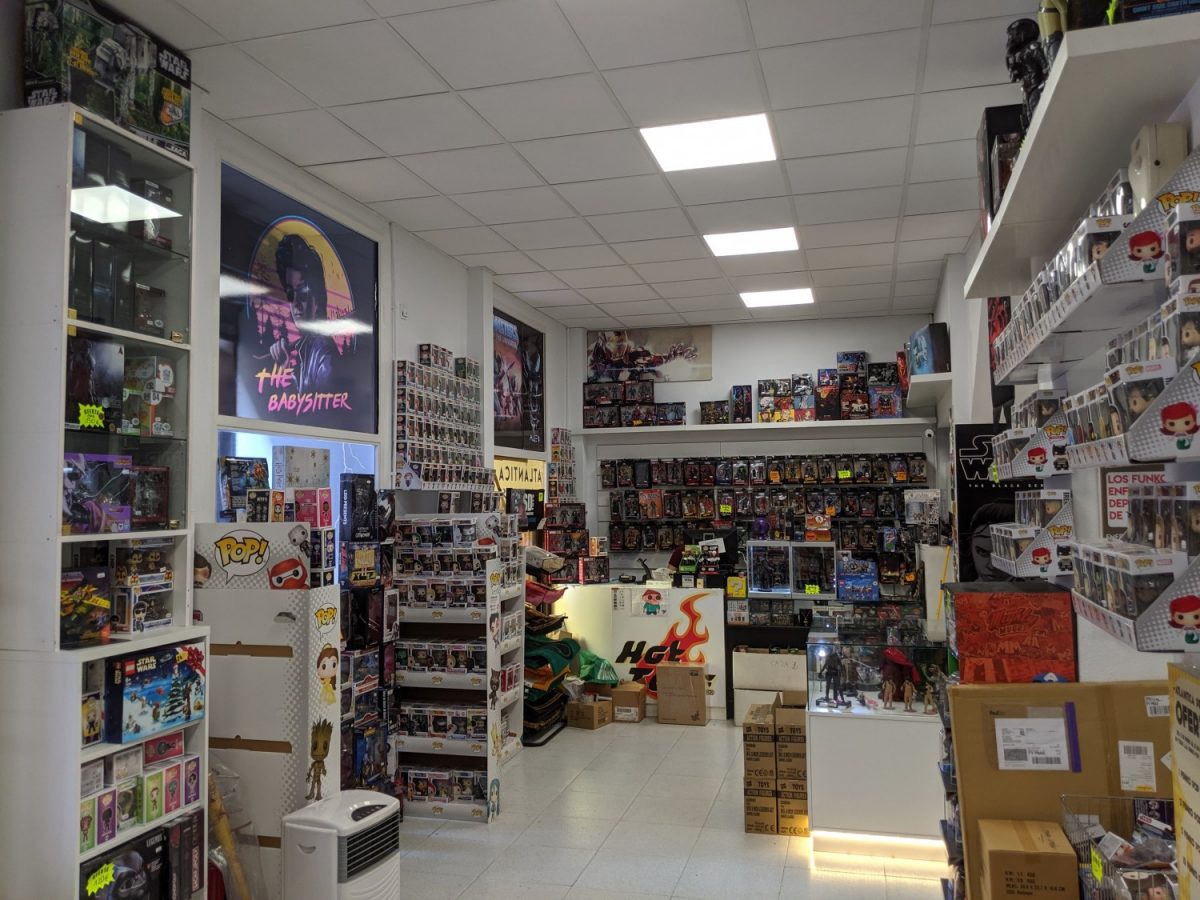 Aside from Funko Pops, Atlantica 3.0 also has books and manga for sale though it seems that they are selling the manga at a discounted price to clear the stock so they might be moving out of that soon.
Omega Center Estrella
Calle Estrella, 20, 28004 Madrid, Spain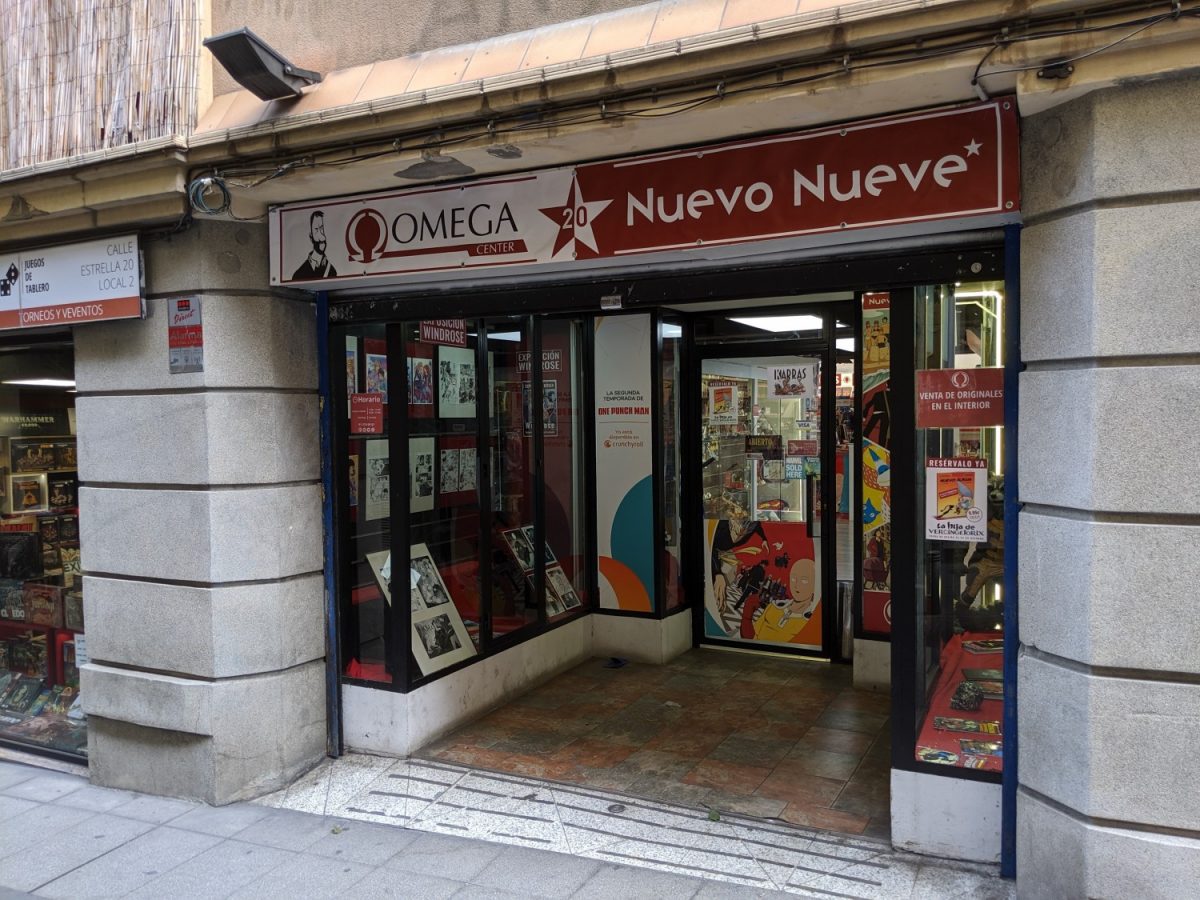 The Omega Center Estrella is comic book store with an emphasis on the art in comic books.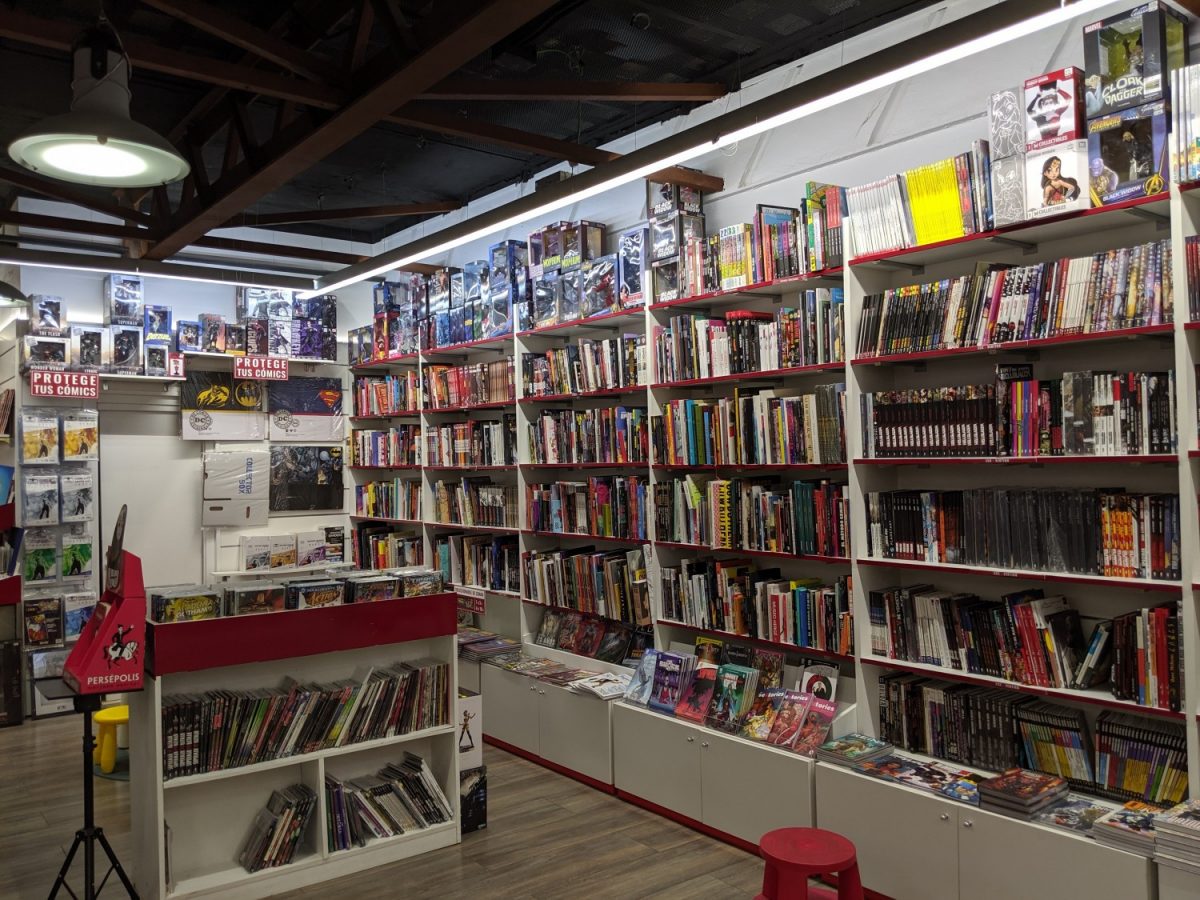 Aside from the staples in any comic book store such as Marvel and DC, Omega Center also has a great selection of art prints and 'artist edition' books to peruse.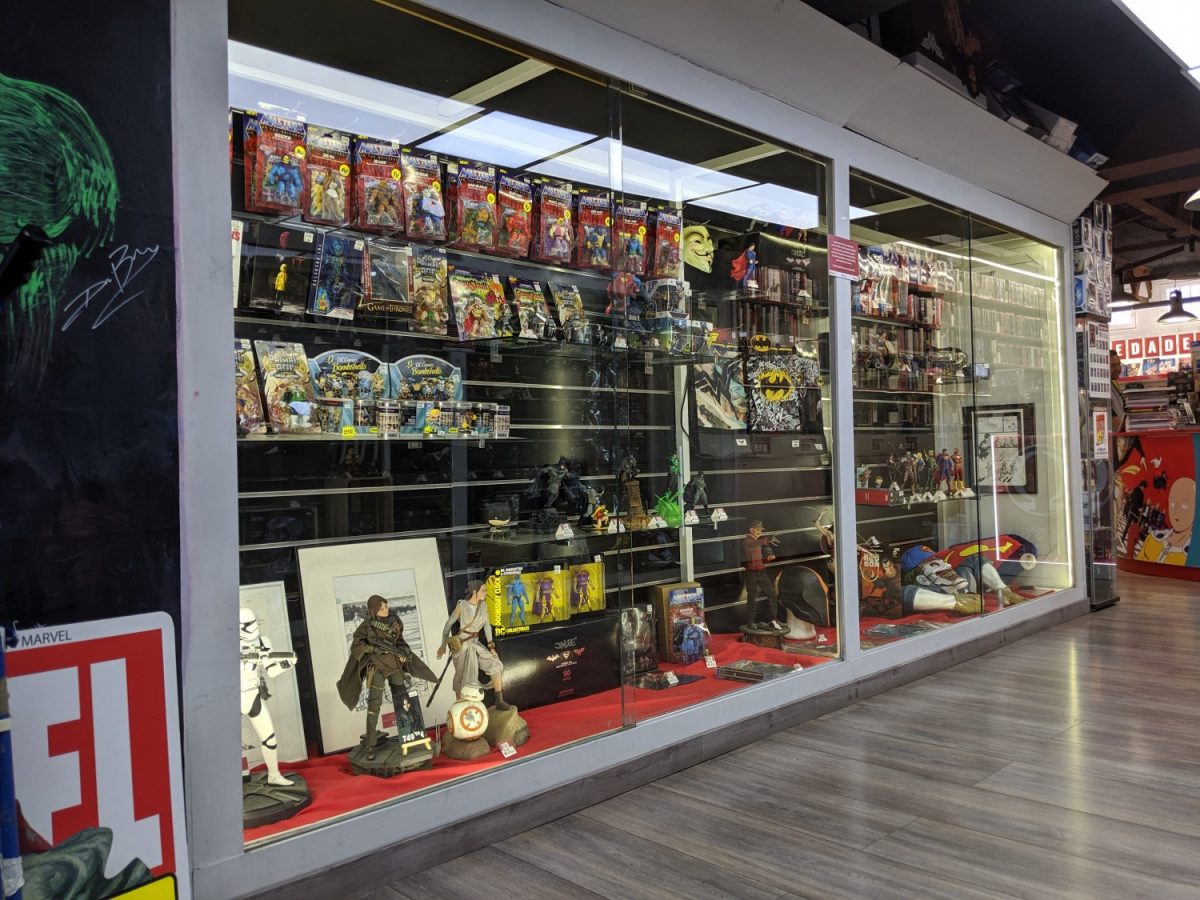 Those looking to bring home a figurine along with a comic book or three will be able to do so at this store as it seems they have a better selection of figurines than a number of other comic store.
Metropolis Center Estrella
Calle del Espejo, 9, 28013 Madrid, Spain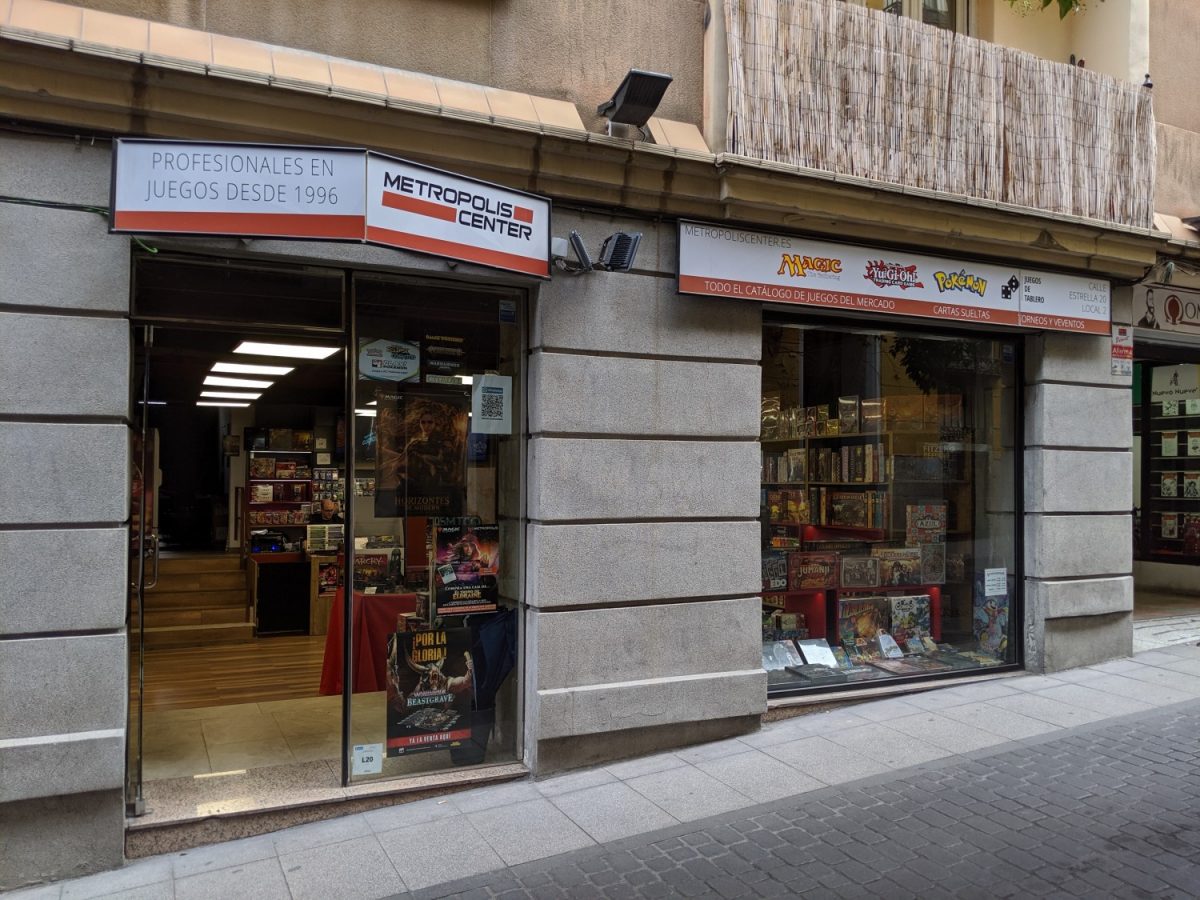 Located next to Omega Center, Metropolis Center is not to be confused with Metropolis, which is the next entry on our list and also only a street away from Metropolis Center.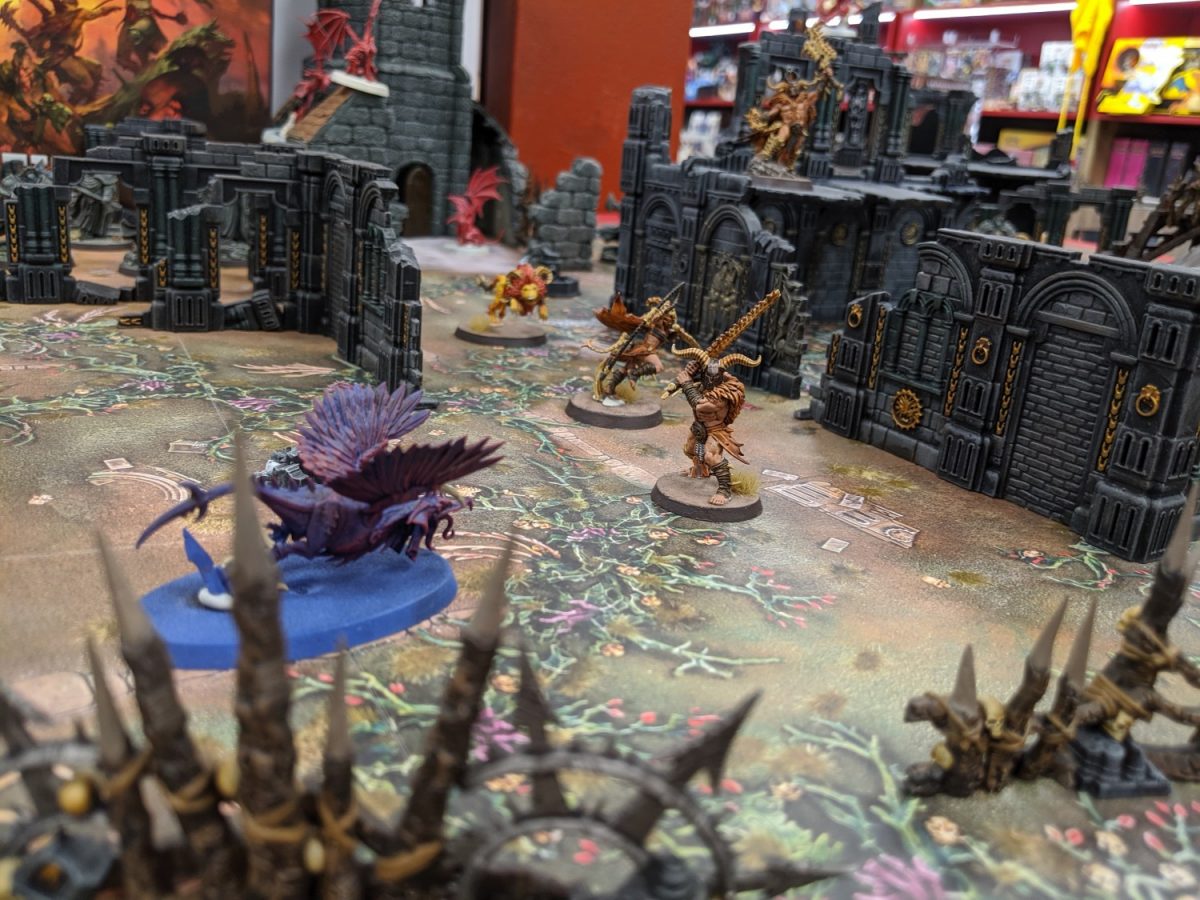 For one, this store is a game shop, with a wide spread of tabletop games such Warhammer and Trading Card Games like Magic: The Gathering, Yu-Gi-Oh!, and Pokemon TCG. Magic players will be pleased to note that the store carries a variety of 'Deck Builder Toolkits' which can be difficult to see in even a card game-oriented shop.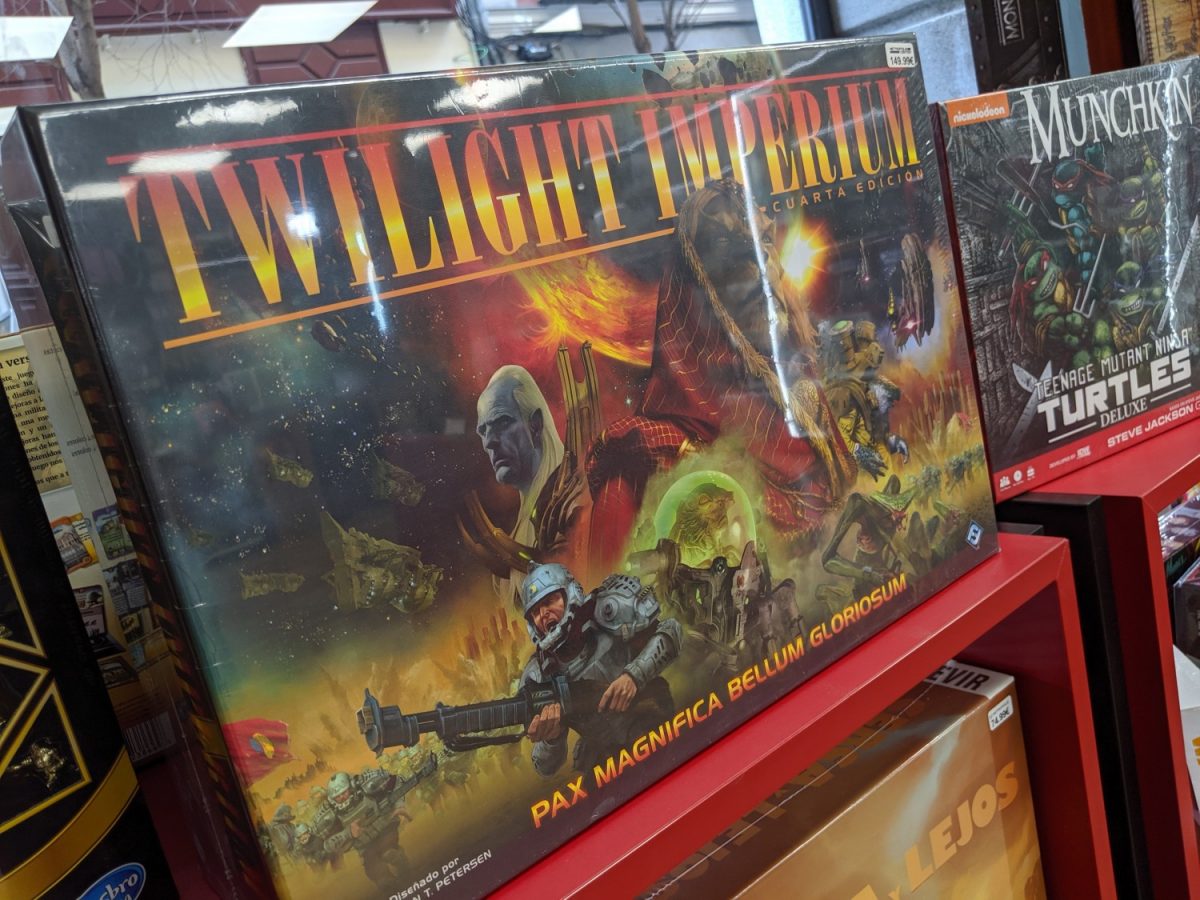 Those looking to play a game in the store can also head on to the back of the store where there a playing area can be found.
Metrópolis
Calle de la Luna, 11, 28004 Madrid, Spain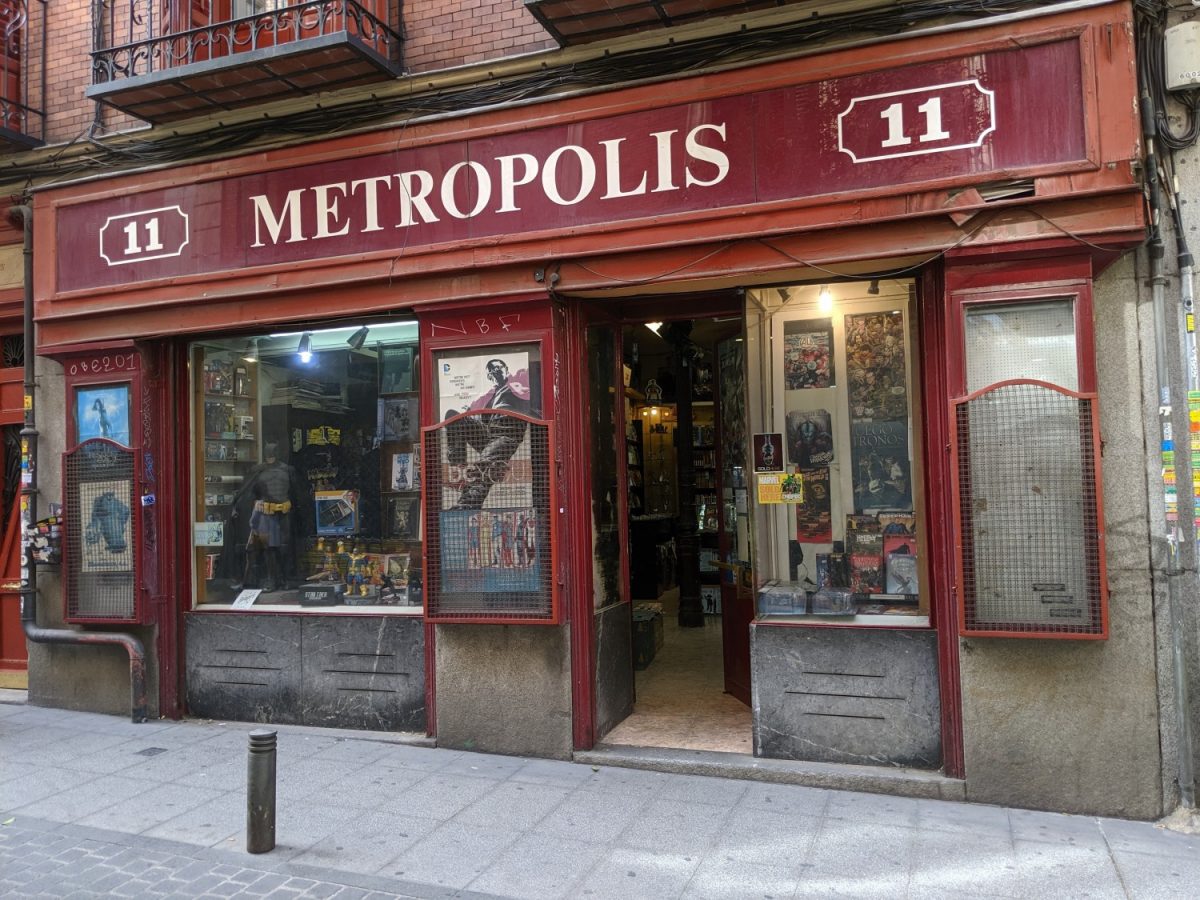 Not to be confused with the entry above, this shop has a little something for everyone.
Want to shop for some manga or comics? This shop has you covered.
Looking for some toys or figurines? You can do so at the Metropolis too.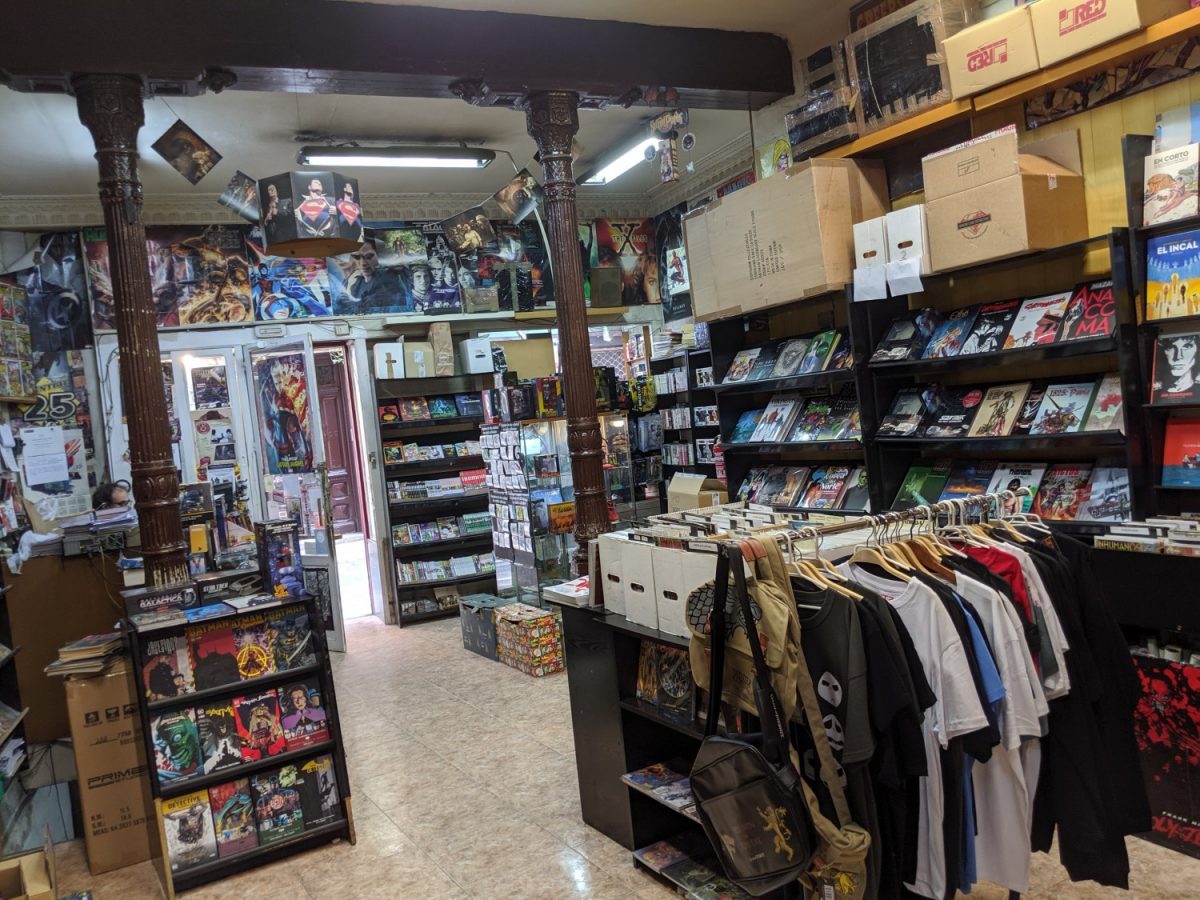 The Metropolis is a true 'Jack-of-all-trades' kind of store but that means that they won't be carrying as extensive a spread as other more specialised store. However if you are in the area, then it is still worth checking out.
Vinetas Comics
Calle de la Luna, 16, 28004 Madrid, Spain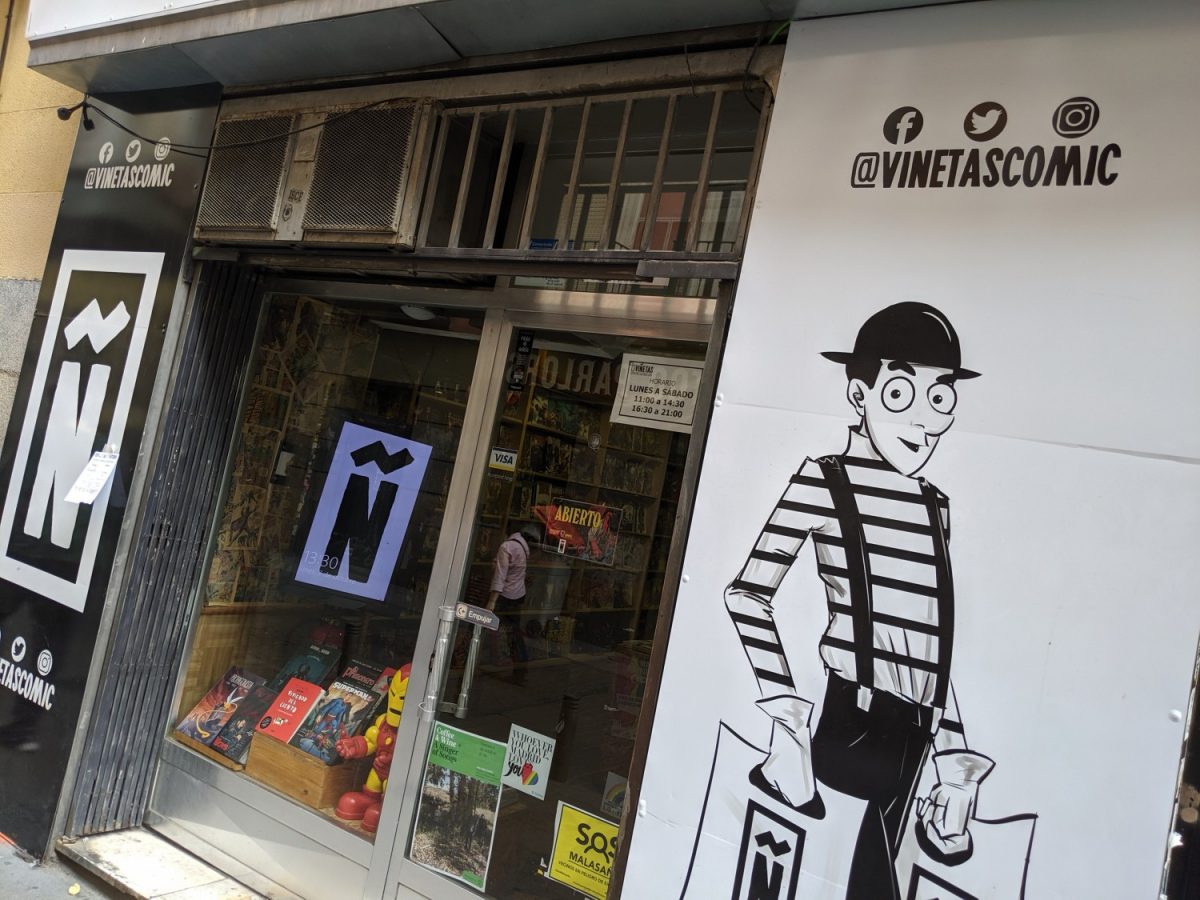 A quaint little comic store just down the street from Metropolis, Vinetas Comics is well-liked among its customers for their friendly, and highly knowledgeable staff that'll help you with any questions you might have.
The store also boasts an impressive assortment of comics and graphic novels, including rare, hard-to-find ones. If you are lucky, you might even find a signed comic in the store.
If you're in the mood for it, you can always spend time chatting to the store assistants who very clearly are also big lovers of comics.
Arte 9
Calle de la Cruz, 37, 28012 Madrid, Spain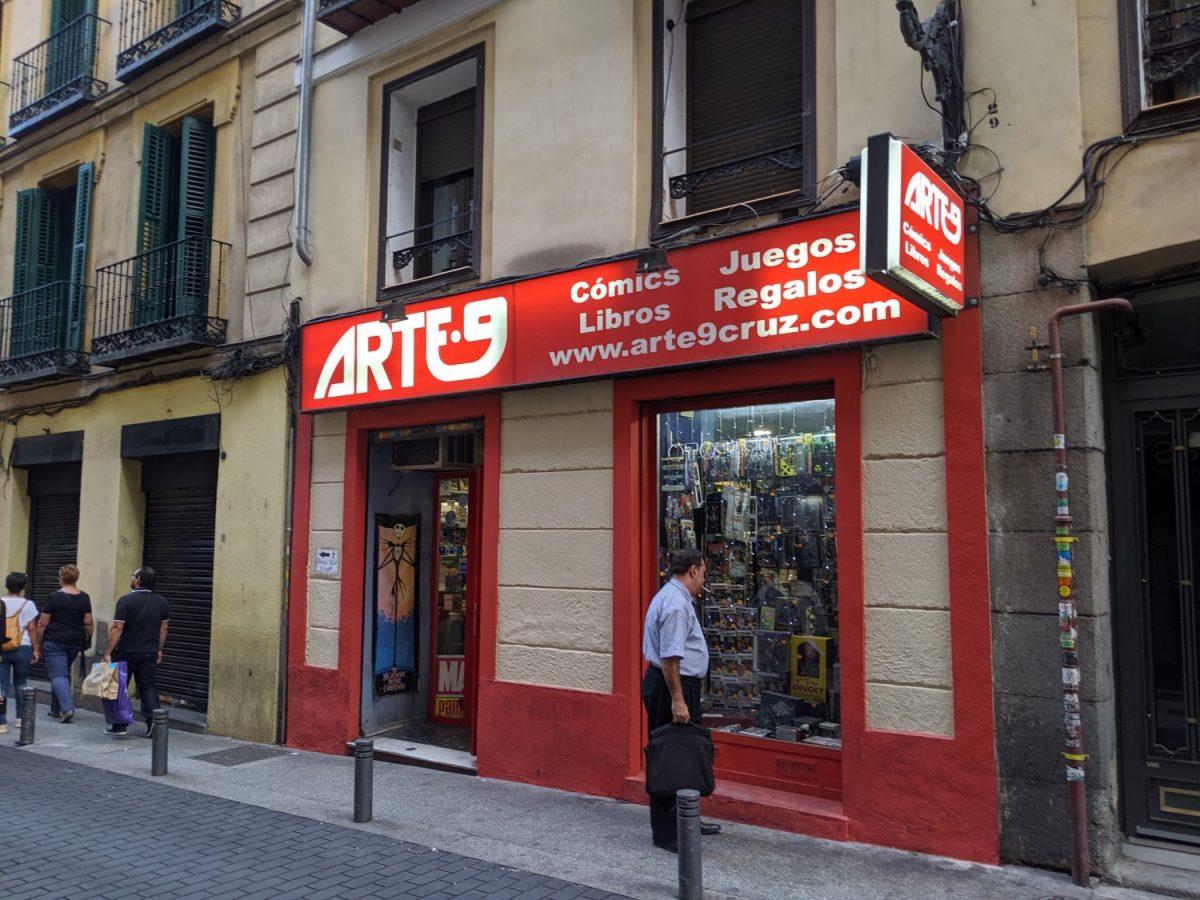 One of the oldest comic stores in Madrid, Arte 9 has evolved with the times to carry a number of other merchandise including board games and figurines.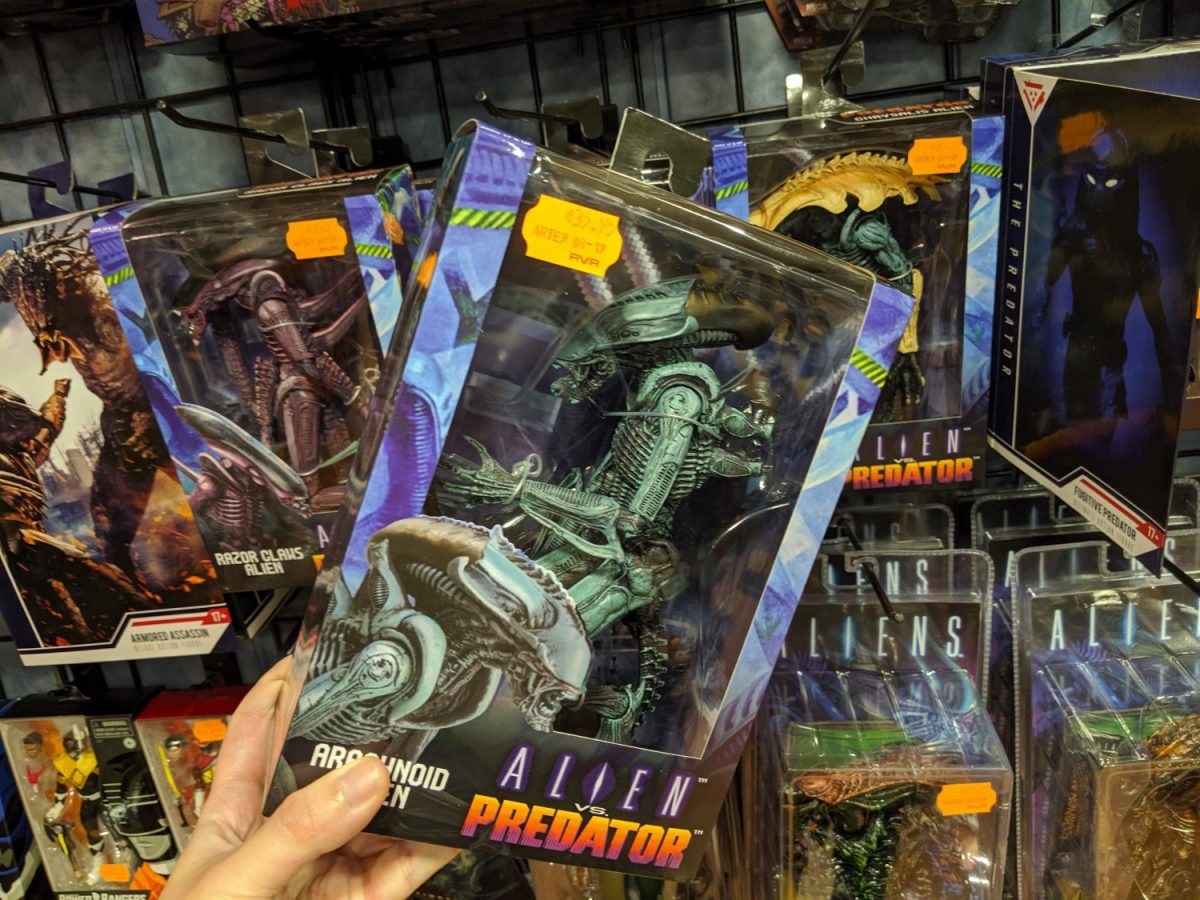 There, you will be able to find a number of different comic series such as Watchman and Batman, toys such as Funko Pop figurines and toys from famous films such as Alien, as well as a wide variety of novels.
---
There you have it, our list of shops that you should visit the next time you find yourself on a holiday in Madrid. What's even better about these geeky stores is that most of them are within walking distance of the other so you can actually spend an afternoon or two exploring the streets and going into all the geeky stores listed here.
There are bound to be more geeky stores that we have not listed here but we hope this serves as a good starters guide to help you start your geeky journey in Madrid.
[ Check out more Geek Shopping Guides here ]