With big animation studios such as Disney and Pixar releasing content ever so often, audiences are spoilt for choice when it comes to choosing a movie for some weekend entertainment. But this doesn't mean any other animation studio cannot create a wonderful art piece that surprises as well.
Cartoon Saloon Studios takes a shot at producing a fantasy adventure with Wolfwalkers, a story about a girl Robyn and her father, Bill Goodfellowe, who moved from England to Kilkenny, Ireland, as they try to assimilate into the community by following the Lord Protector's strict orders. Unlike England, their new home is surrounded by walls to protect the town fromsavage wolves that threaten to terrorize Kilkenny.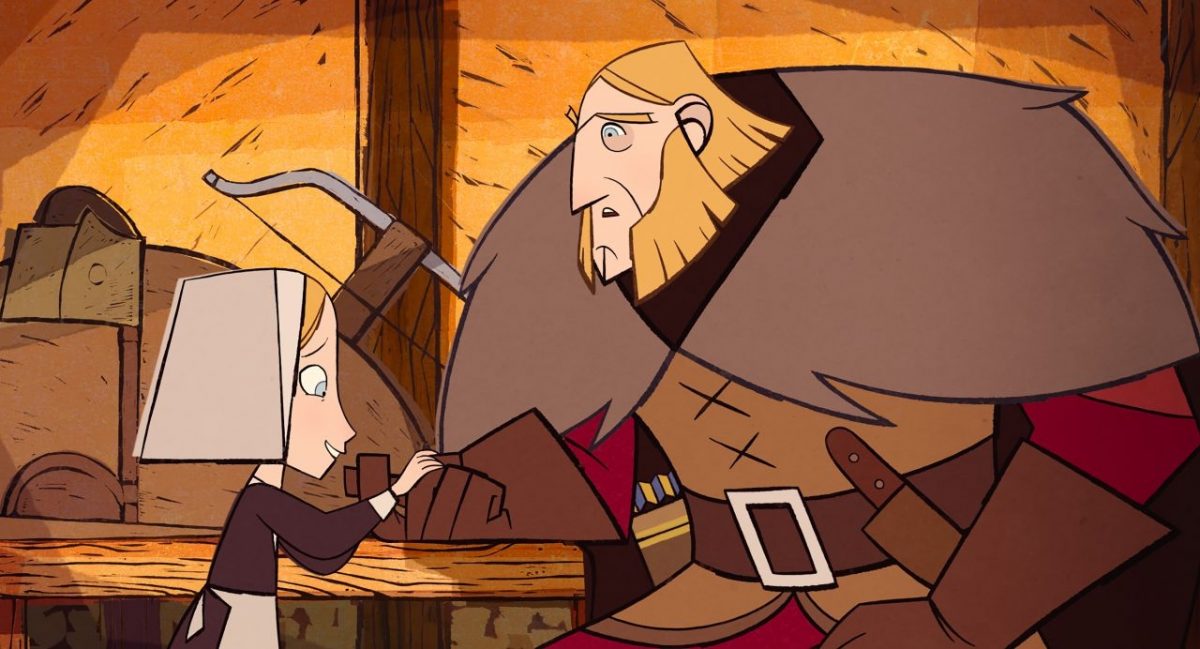 The movie's plot follows Robyn as she rebels against her father to escape the town and into the woods.The town's folklore spreads fear as Wolfwalkers, humans that can turn into wolves, roam with the savage wolfpack. Lord Protector convinces everyone that the wolves are dangerous devils and is determined to wipe out the wild beasts to save the town. Ultimately Robyn finds herself among the wolfpack she swore to kill, but realizes quickly that they mean no harm. The movie surrounds Robyn in a conundrum, to protect the wolves or her father whom she loves dearly.
The storyline is extremely touching, emphasizing the importance of family and friendship. After Robyn escapes the town, she finds her friendship with Mebh, a feisty young Wolfwalker. Their relationship warms hearts due to their everlasting trust in each other. Robyn repeatedly trying to convince her father to spare the wolves shows her unconditional loyalty to Mebh and the pack, while Bill's sheer determination to protect his daughter from the evil grip of the Lord Protector is similarly evident as well. In the end, we learn that wolves and humans aren't so different after all.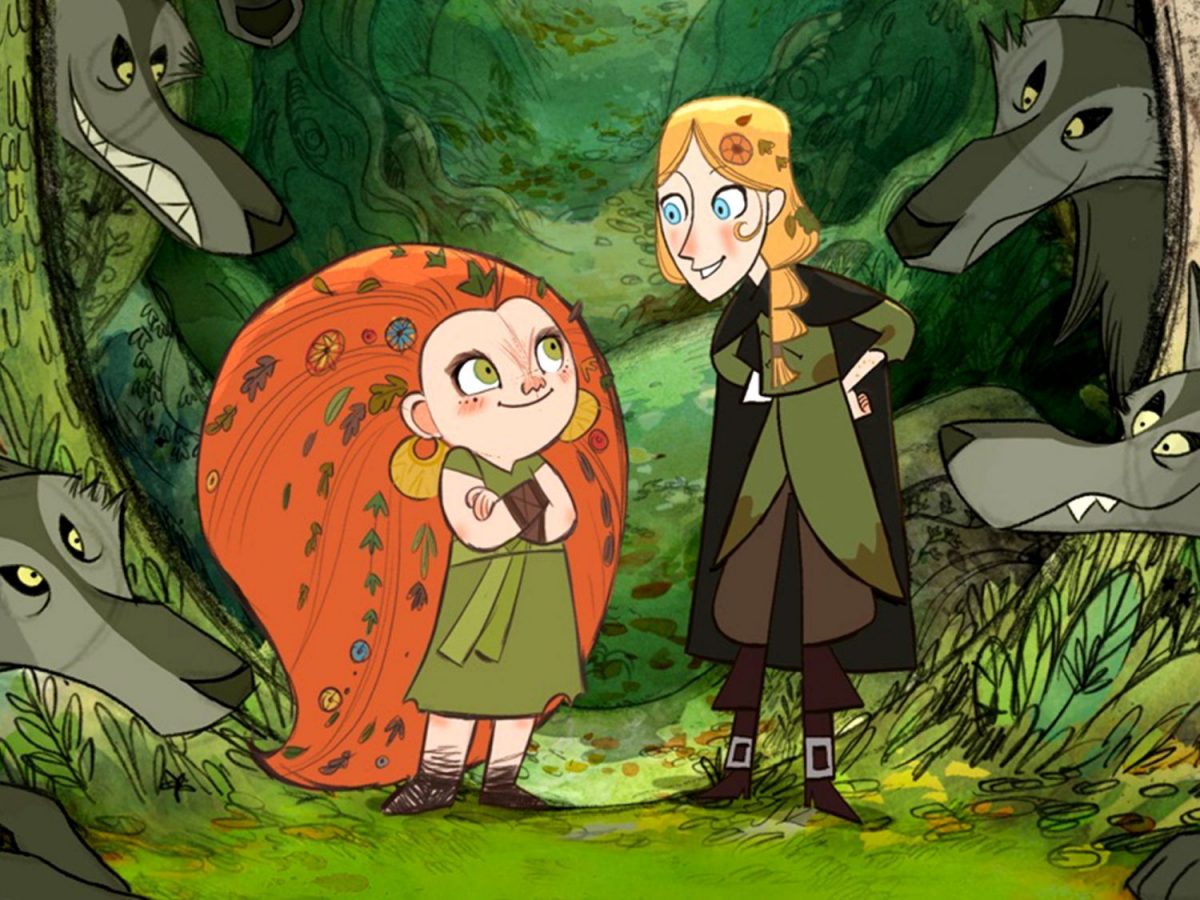 The story has similarities to the 2012 Disney movie, Brave. With a European background and involving savage animals, the two movies have a common vibe of humans misunderstanding animals and in the end, the two are able to live together in harmony, and even though Robyn is not a Disney princess, she has enough loyalty and bravery to be one.
It's animation is a stark difference from what you see on Disney and Pixar movies though. With Wolfwalkers, the animators were going for more of a sketched look with their drawings and even though the art looks rough around the edges, the distinct style, which plays with shadows and lights, allows the emotions of the characters to shine through really well. For example, as tensions rise between Bill and Robyn, the shades of light shining on their face start to vigorously shake, showing the struggle of loved ones not being to understand each other. The emphasis on the characters' eyes also helps viewers understand what the characters' struggles and feelings are. The spirit of humans turning into wolves are also a beautiful sight as the bright yellow and blue colours with elaborate patterns show off the ancient Irish descent this town stems from. 
The voice acting pairs well with the origin of the movie. With Britain's Honor Kneafsey and Eva Whittaker, who's Irish, their accents are accurate and fitting to the characters in the movie. The soundtrack for this project is also more pop-like and catchy. It lacks the true purpose of the movie like other Disney soundtracks the circle around coming of age or fulfilling one's destiny. But nevertheless, it sets the mood for a variety of scenes.
As an animation, this movie is perfect for kids. The fantasy aspect is rich, keeping viewers hooked to find out what happens to Robyn, Mebh, and the fate of Kilkenny. The adventure and action also would intrigue older viewers as there are no over-the-top puns or kiddy characters that would bore people.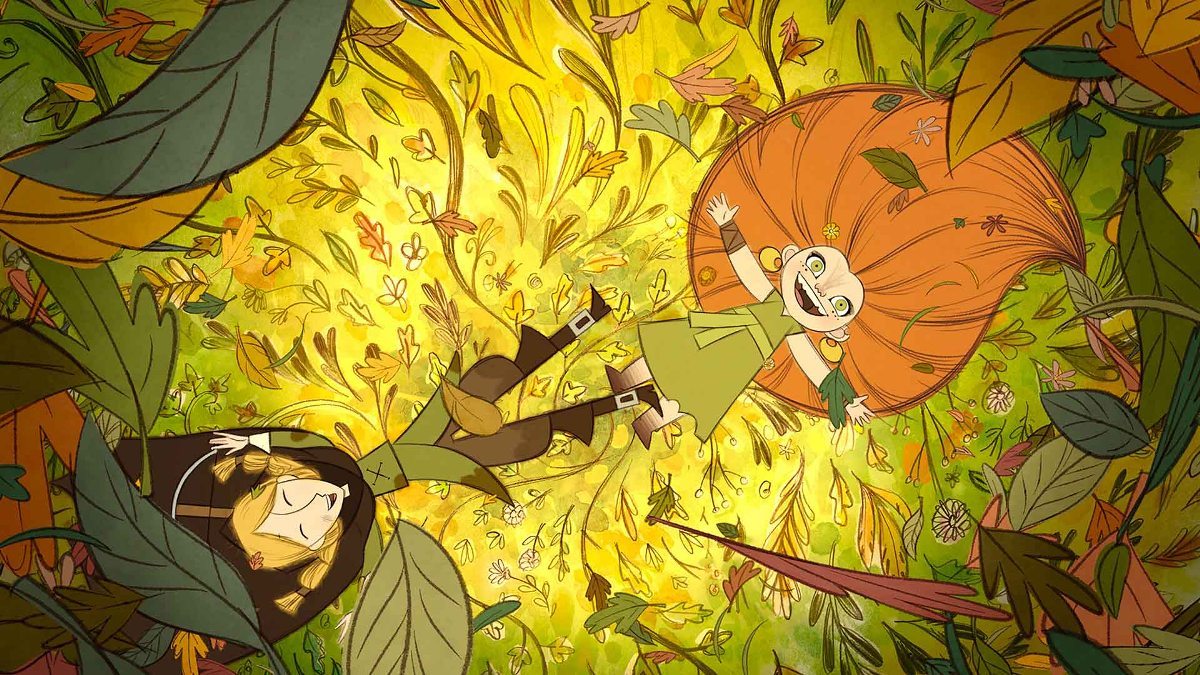 All in all, Wolfwalkers is definitely not something you would have to force yourself to sit through. Its touching ending and gripping scenes between Bill and Lord Protector are something we enjoyed watching. You might not be inclined to watch the movie with the boring poster, but if you do decide to watch it, it is a refreshing alternative to more than just another princess adventure.
Wolfwalkers is available now on Apple TV+. For more reviews of shows on Apple TV+, check them out here.
Wolfwalkers (Apple TV+)
Summary
Wolfwalkers discusses the troubles of fitting in and being stuck between friends and family. With morphing humans and an evil tyrant, it's a special twist to the regular movies we see on TV.
Story -

7.5/10

Direction -

8/10

Characterisation -

7.5/10

Geek Satisfaction -

7.5/10
---

Drop a Facebook comment below!