UNDONE is striking back again with yet another iteration of the Caped Crusader line of collection watches. Propelled by the success of their Batman 80th Anniversary collection, UNDONE has taken the next step with another passionate tribute to Gotham's watchful protector.
Much like its previous iterations such as the UNDONE x Batman 80th Anniversary Limited-Edition The Dark Knight Watch, the UNDONE x Batman Quantum Series is one of the most ambitious reimagining of our silent guardian's formidable gadgetry. Not only that, eagle-eyed fans would notice a few subtleties within the watch that screams of Gotham's king of vigilante justice.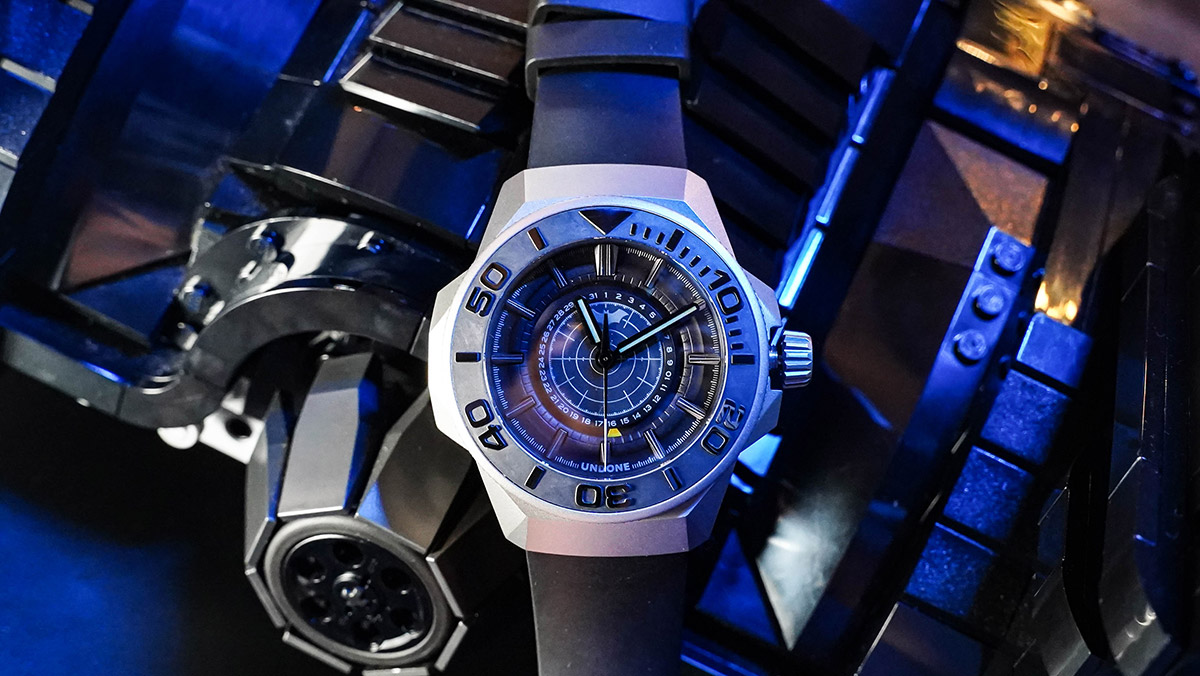 This chronograph comes in 2 editions, the Batman Quantum Silver (Standard Edition) retails for US$650 and Batman Quantum Black Edition with only 500 pieces made worldwide retailing for US$799. The watches are not only affordable but will definitely be a critical addition to both Batman fans and discerning watch enthusiasts alike.
So, is it worth all that moolah? As a start, the guys over at UNDONE have made a valiant effort to reciprocate the overwhelming feedback on the first Batman Collection and now have made some beefy improvements and design considerations to reflect the Caped Crusader.
At first glance, the watch has been designed differently from the The Dark Knight watch. UNDONE fans will recognize that this is based off their very own Aqua Diver Watch series, which offers a more distinctive angular design and beveled edges. As a diving watch, this is built like a tank, or in this case the Dark Knight's Tumbler and comes with an accompanying macho heft when picking it up, utilizing the very well received indestructible Grade II Titanium alloy case. It does sit comfortably against the wrist thanks to the ergonomic shape of the lugs.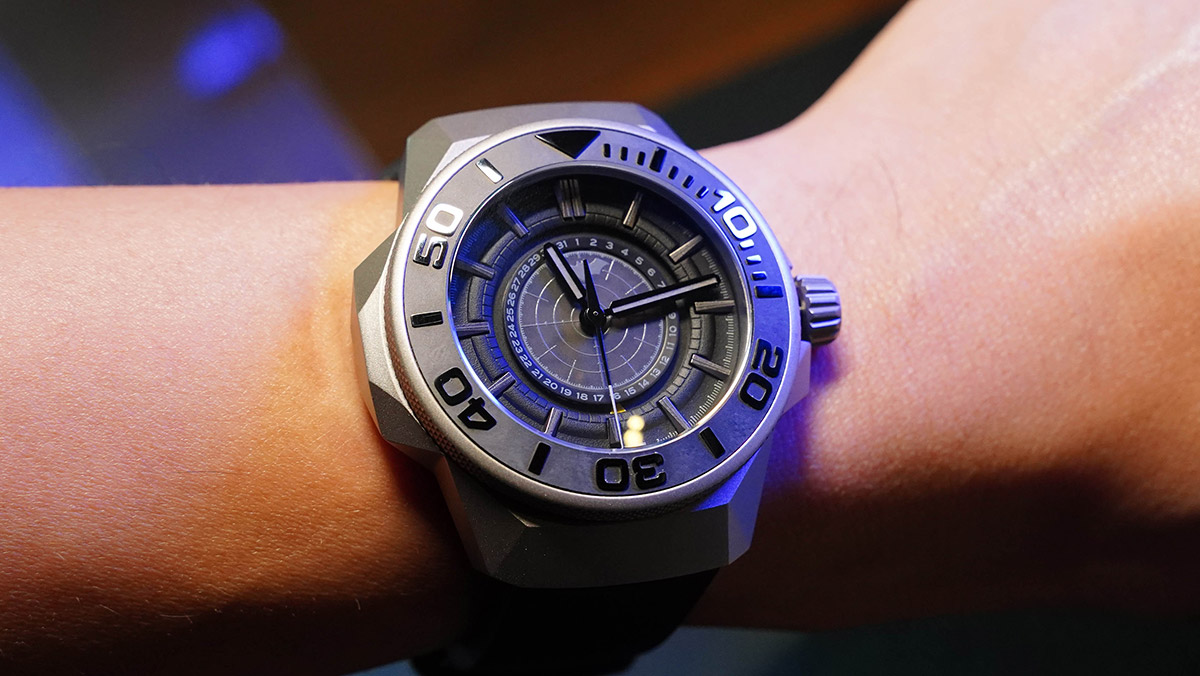 The unidirectional rotating ceramic bezel (with a 15-minute detailed scale) matches the embossed numeral indexes representing intervals of 10 minutes up to an hour. The bezel has a ratcheting construction and will lock if rotated clockwise. On the side, the crown guard is fortified such that it literally takes up the entire right side of the case. The screw-down crown can be easily manipulated, allowing you to adjust the shape and frame, reminiscent of the classic design language taken from the Batmobile and Mech-Batsuit from Batman v Superman.
Muted yet boasting a black and grey colorway along with a sleek, sandblasted finish makes this watch display some attitude that is not overwhelmingly loud, but with a noticeable presence. It measures 43.5mm wide and 16.25mm thick, which is about the right size that will fit on just about any wrist. It's also much deeper in depth as compared to The Dark Knight Watch. The caseback follows the same sandblasted sheen with the Bat emblem debossed on the medallion.
The only gripe here was that the present model we received had the emblem slanted off-centered which messes with our OCD (and we imagine yours too). We think this might be a manufacturing fault, which is uncharacteristic of a brand as prestigious as UNDONE.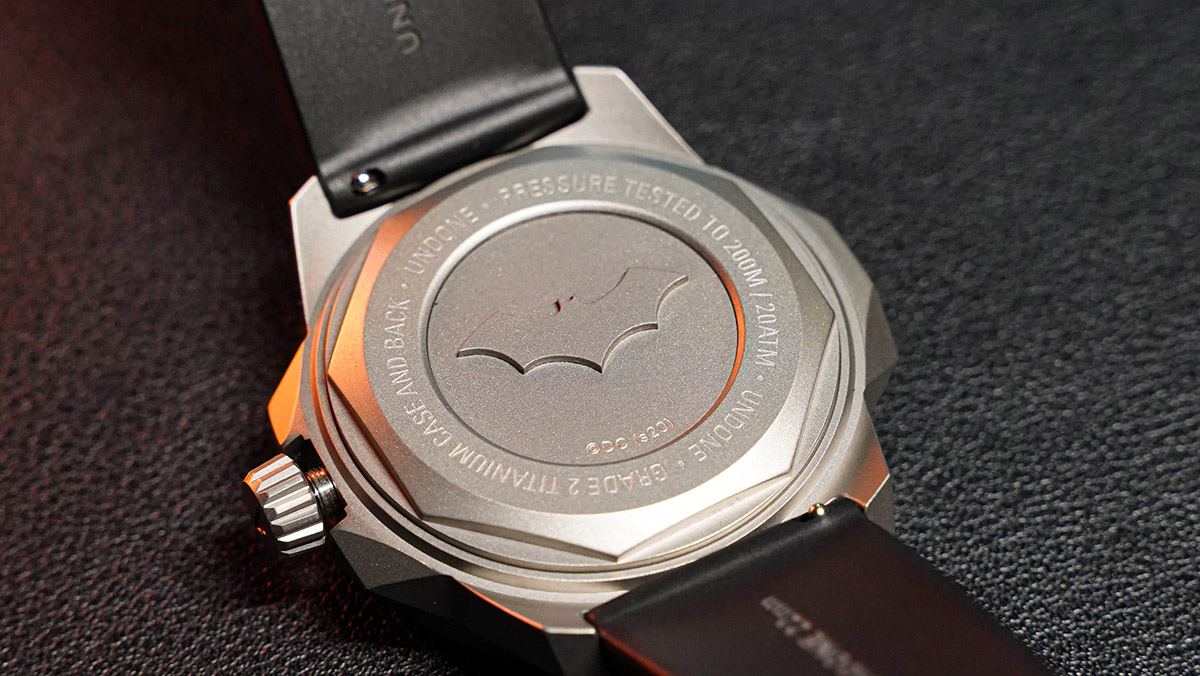 Complementing the case is UNDONE's own "Quantum RADAR", its very own twist of Batman's quintessential tool in Christopher Nolan's The Dark Knight in 2008, which emulates Batman's SONAR-Vision (SOund Navigation And Ranging) technology. It was most notably used when Christian Bale's Batman converted every active cell phone in Gotham to map out criminals and hostages in his final showdown against Heath Ledger's Joker.
The dial sports similar sandblasted silver military-looking indices as hour-markers, which are legible and stand out from the almost black background. If we were to go full-on Batman here, some would say that the indices beat a striking resemblance to the Batmobile's jet-engine rear exhaust from Batman Forever. What was profound here is that the dial is uniquely designed to be semi-transparent revealing the automatic movement beneath in good light.
Surrounding it is a 31-day dial, with a subtle highlight of a yellow indicator. The distinctive color is taken from the yellow oval insignia that was used in the 1989 film where Michael Keaton played the titular hero. The yellow indicator wheel has a nice click to it as it reaches the next day, it is also unidirectional and rewind the clock won't get you back to the previous set date. There's also no setting with the crown to select a specific date, so do exercise some finesse to save yourself some hassle. There's also lume present in the subdial, indices, hours and minutes hands. Everything glows in the same bluish-green with the sundial being accentuated rather nicely but the pitfall here is that it does not last as long as you might think (less than 5 minutes). This is pretty much the same for all the UNDONE watches we've seen so far, unfortunately. And if UNDONE could actually give the option of the more luminescent Super-LumiNova material (even if the price is steeper), it would probably be worth that extra money for a premium watch that can be read in the dark for longer periods of time.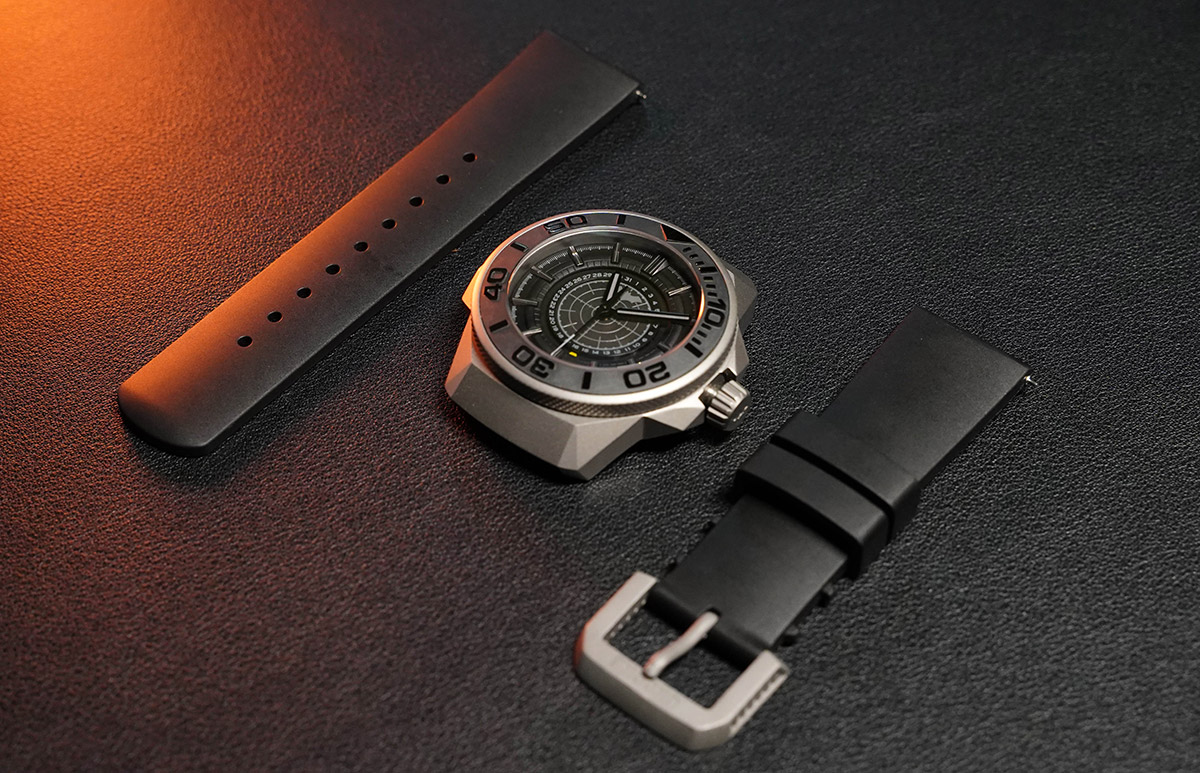 Perhaps another one of the biggest disappointments here would be the strap, a simple matte black silicone strap to seal the deal is a little lacklustre. Though it is meant to be something of a similar material to the batsuit, it's all albeit too minimalist and bare at best and would rather have a tri-weave fabric design to really make the watch stand out. Of course, the straps are interchangeable but it would be nice to have a better one right out of the box.
Of course, underneath the hood is a Seiko (SII) Caliber NH35A Automatic movement, which makes this watch easy to maintain. The watch self-winds as long as you wear it (due to the natural motions of walking), but you can also hand-wind it yourself after 55 manual turns of the crown. The NH35A also allows for a smooth sweeping second hand, while retaining very high accuracy and reliability. These movements are quiet and keep fantastic time. Protecting the watch face is sapphire crystal with an anti-reflective coating, rendering the watch highly scratch-resistant and more resilient.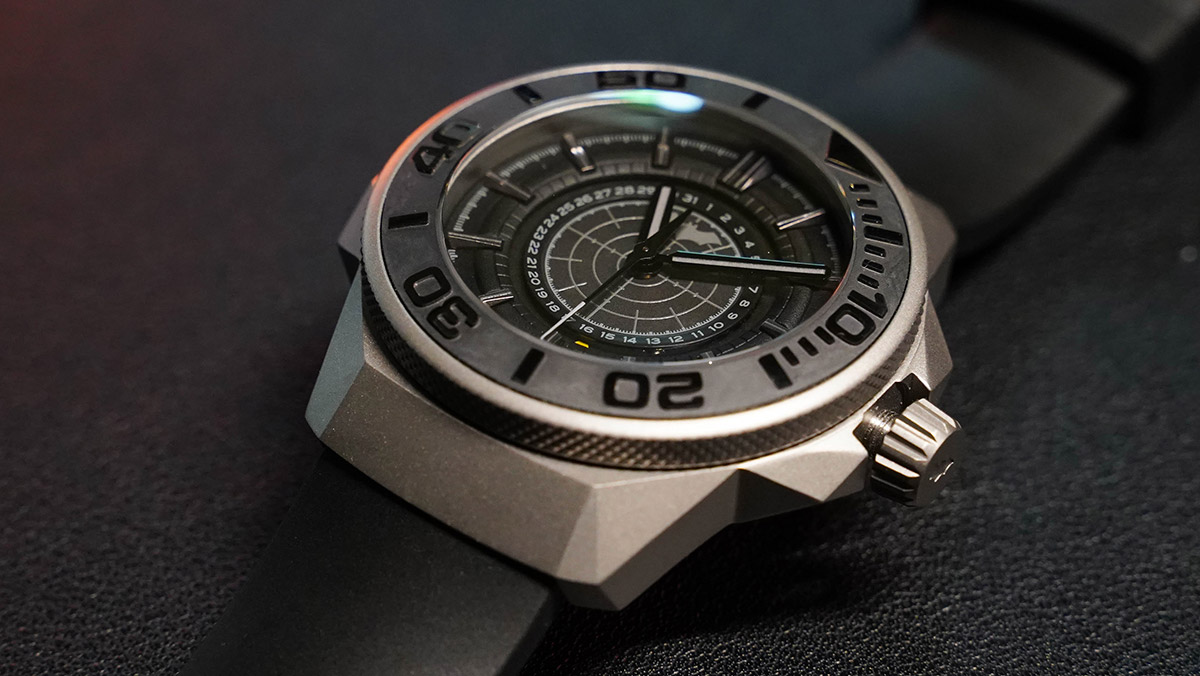 As Christian Bale's Bruce Wayne once asked, "Does it come in black?"
Of course it does.
The Batman Quantum Black Edition comes with all the bells and whistles of the Standard Edition with an additional DLC (Diamond-Like-Carbon) PVD coating to help it stand out from the crowd.
But be quick with your orders though, as there are only 500 pieces available worldwide.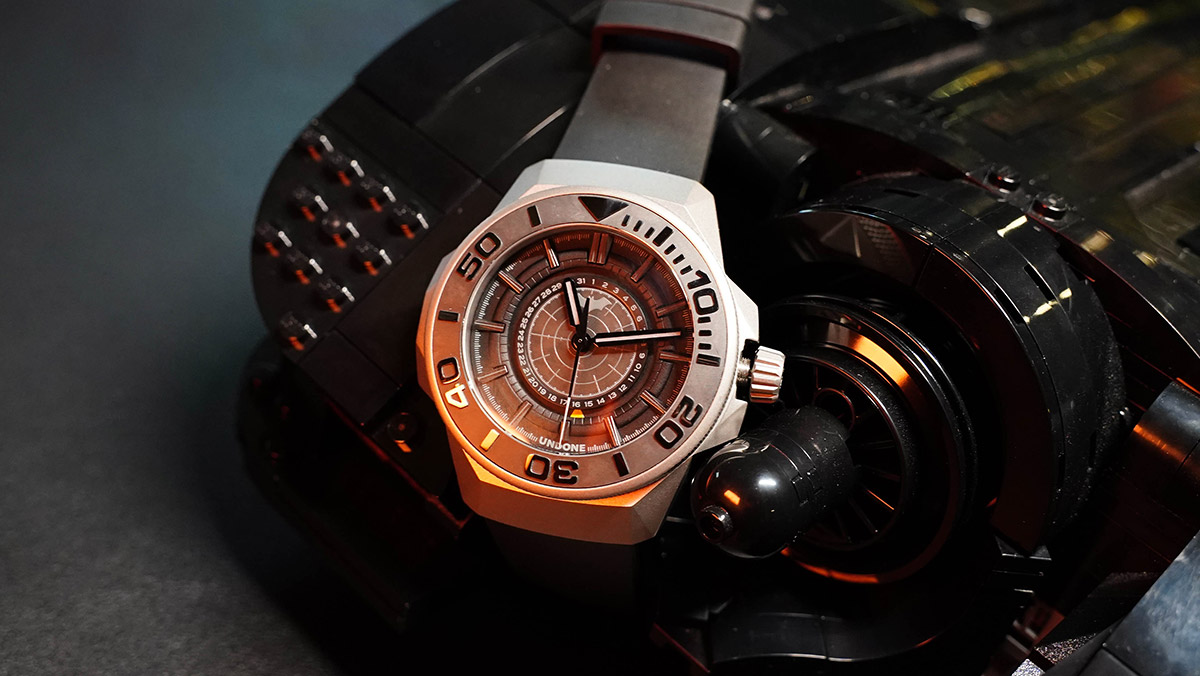 When all is said and done, the overall aesthetic is one of authenticity, a timepiece that is true to the iconic character that inspired this watch. Watch enthusiasts and proud followers of Batman will surely enjoy this timepiece and whether you're channelling your inner Batman or simply paying homage to the World's Greatest Detective, you can set your eyes and hopefully your hands on the UNDONE x Batman Quantum Series Watch.
If you're looking to be the master of the UNDONE x Batman Quantum Series or would like to create your own customised UNDONE watch, the official website gives you a chance to do so!
GEEK REVIEW SCORE
Summary
The Batman Quantum sees itself as a duality of being bold and stylish yet having a silent demeanor. If you're looking for a durable premium watch that's all things The Bat, you've got yourself a pretty good deal here.
Aesthetics -

8/10

Build Quality -

9.5/10

Value -

7/10

Geek Satisfaction -

8/10
---

Drop a Facebook comment below!