This  latest installment in the "Transporter" series, finds Frank Martin, the titular character, engaged by a femme-fatale wannabe who wants to take down her Russian pimp. Together with her three sidekicks, the girls orchestrate an outrageous bank heist and con job with Frank's knowledge of fast cars, nifty driving skills and general badassery.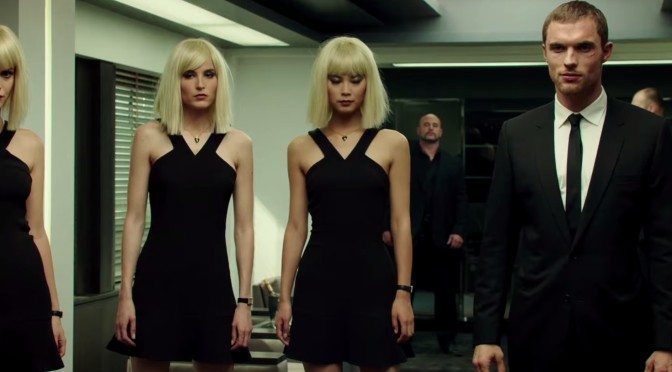 To be honest, this storyline is no more creative (in theory) than any of the other "Transporter" films. In the same vein, the characters are one dimensional, the plot unimaginative and the dialogue dry.
If mimicry is the best form of flattery, I don't think Jason Statham is impressed. Ed Skrein does his level best as Frank but barely skims the surface of the character's intense, sarcastic persona. Trying to maintain Statham's naturally gravelly voice throughout his dialogue is tough and the lapses are obvious but forgivable. Skrein also lacks the dry wit that made Statham's Frank charming, but manages to insert his own quirks here and there which made him easier to watch. He is believably  tough though, and  given enough sequels, Skrein may grow into the role well.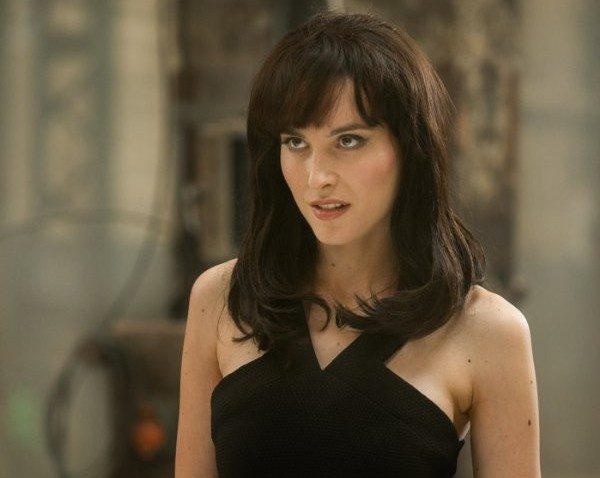 Loan Chabanol's character started off as a devious, if desperate, prostitute that was smart and tough but was ultimately reduced to a damsel in distress by the end of the film. Given that the movie is meant to titillate the male senses (which it does in a couple of  atypical "sexy" scenes), it's a movie sin you can ignore. It would have been interesting if she could have somehow given Frank the slip at the end of the movie instead of cracking. She could have been a formidable character, not unlike Gal Gadot's  Gisele in the "Fast and Furious" series. The attempt to make viewers more sympathetic by including a cliche backstory for her character was passable if boring.
Fortunately, Skrein and Chabonol share a certain electricity on-screen; making their interactions amusing at best, tolerable at worst.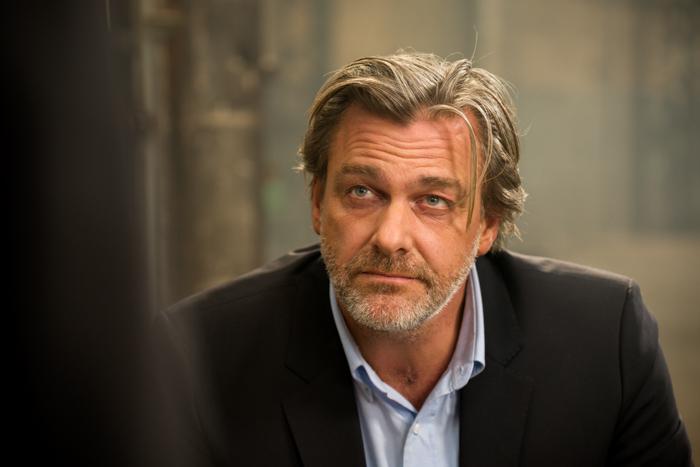 Unfortunately for Skrein, the role of the charismatic, dashing ladies man is stolen by Ray Stevenson, who despite his age, manages to snag the three out of three of Chabonal's lady entourage by the movie's climax.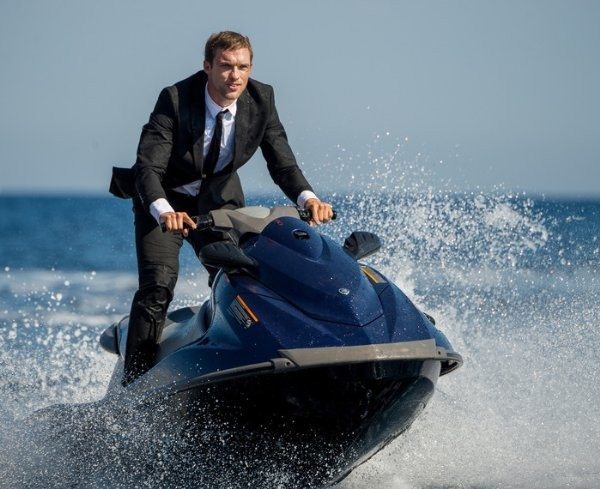 The driving sequences were not as intense as the previous films, due to the way they were cut and edited. The most exciting scene involved Frank driving into, around and through an airport. The most ridiculous scene involved him trying to chase the baddie's jeep in a jet ski, ON LAND.
This version of the Transporter is very much a brawler which makes for some really cool fight scenes – including one where Frank walks in front of the car driving in auto mode (of sorts) and punching the bad guys out of the way. This version of Frank also exhibits Wolverine levels of healing as his fists seem to take a massive beating a few days in a row and not only do they look okay, he still manages to drive with extreme ease.
Ever heard the old adage, if it ain't broke, don't fix it? Clearly director Camille Delamarre has not. While the previous trilogy was, by no stretch, fantastic, it was at least enjoyable. This wasn't.
I'm not entirely sure if the film was a reboot, an alternate-dimension telling or if the director wanted to "James Bond" (pre-Skyfall) the character. The latter idea is could actually be quite brilliant. Due to the nature of the character's work, he be tossed into many plausible action-packed situations and played by many different actors, allowing the series to go on infinitely. Alas, thanks to Delamarre's half-assed attempt, the movie ranks right next to the fourth Transformer movie in the list of pointless sequel movies.
Despite Frank constantly telling his passengers to "buckle up", this is one plodding car movie that doesn't require any seat belts.Watch only if you need something mindless and meaningless to pass the time.
GEEK REVIEW SCORE
Summary
The Transporter Refueled is essentially a gloried Audi commercial filled with no charm and little entertainment.
Story -

3/10

Direction -

2.5/10

Characterisation -

2/10

Geek Satisfaction -

1/10
Victoria is a consummate dragon trainer fueled by ice cream and cake. A huge cartoon, tokusatsu, bronze and modern age comics fan, she aims to one day use her cosplay skills to become a spy like Sydney Bistrow.