A murder happened in a locked room within a research lab on an isolated island. Who is the murderer and how did he or she escape?
Subete ga F ni naru, translated as Everything Becomes F, and subtitled "The Perfect Insider", is a 1996 Japanese mystery novel by Hiroshi Mori. The award-winning novel was adapted into drama series which was aired in Japan in 2014, and now, into this amazing anime series which aired from October to December last year.
In the first episode, we are introduced to Moe Nishinosono, a teenage girl from a wealthy background, driving a sports car to the National Nagono University to look for her father's student, Sohei Saikawa.
Later on, we learned that Nishinosono has had the rare opportunity of a video interview with Shiki Magata earlier.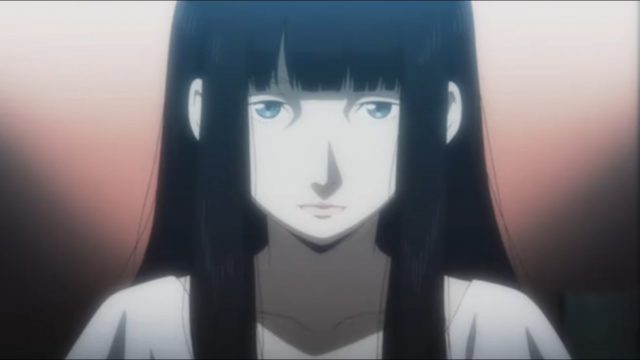 Shiki Magata has been dubbed a genius programmer who earned a doctorate when she was just 11-years old. But this is not a Disney-fied story. Three years later, she was accused of murdering her parents, but was ultimately declared "non compos mentis", and not guilty by the court.
Magata was then sent to a research lab on Himaka Island in Mikawa Bay, where she has been isolated from everyone, while she conducts her work in software programming.
It is through the brief flashbacks during this interview that further revealed that the beautiful and intelligent Nishinosono actually excels in mental calculations and questions, and audiences come to realise that Nishinosono has a crush on Saikawa, who is a professor in the faculty of Engineering and Architecture.
Saikawa has also been fascinated about Magata, and had hoped to meet the brilliant doctor. A school trip was planned for Himaka Island but instead of meeting Magata, Nishinosono and Saikawa encounter a murder that happened inside a room that can only be opened from within, in the research lab.
Who's the murderer, what is the motive and how did he or she escape?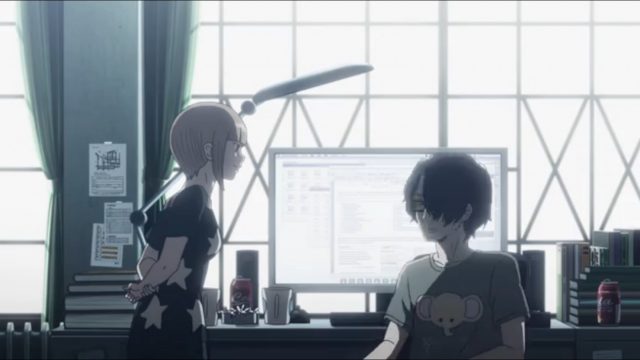 Even though detective and mystery genre animes such as the highly popular Detective Conan and The Files of Young Kindaichi have a huge following, most anime released in recent years have been more skewed towards action (fighting), romance and comedy.
It is also notable to highlight that most mystery or murder solving anime usually span about two episodes (or about an hour and more for American TV series like CSI and anime movie versions), but Subete ga F ni naru takes place across 11-episodes.
The kicker here is that these 11 episodes cover everything that happened in all of three days on the island. Naturally, the 11 episodes cover all the characters, as the anime features flashbacks that include what happened many years ago, involving young Magata murdering her parents, as well as Nishinosono's loss of hers.
The murder case aside, the anime also touches on the concept of humanity in a philosophical and paradoxical sense; the question of who we are, where we come from and where we are headed.
At the beginning of the series, the season kicks off with a man writing a diary. While many of us are convinced that life is an enjoyable thing, Magata thinks of life as a burden, causing us to have no freedom, as we continue to hold on to the conviction that we have to stay alive. Audiences would begin to question their existence, as well as the genius notion that her perspective may not be wrong, but that she could also be insane.
Overall, the anime captivates us on the way the plot builds, development of the main characters, brilliance of the murder, and naturally, the small plot twist at the end.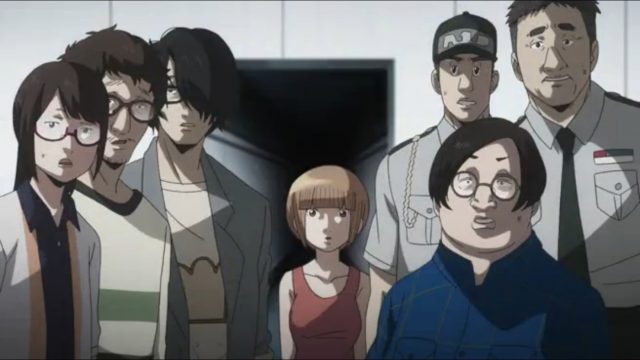 As stated before, this anime is not your typical type of series so to build up the gloomy atmosphere, it uses neutral colour palettes and is tonally different from comparable ones such as Detective Conan and Young Kindaichi. Stylistically, most scenes are conversational in nature so expect to spend a lot of time reading the subtitles. You would also have to deal with little to no background music, though in some episodes, Bach's Suite No.1 in G Major provides a slight uplifting of spirit amidst the dim moments.
One highlight is the opening theme song "Talking" by Kana-Boon, which brings about an energetic, yet mysterious feel about the anime. If you haven't seen a mystery anime since the last Detective Conan or Young Kindaichi, you would definitely enjoy this one.
GEEK REVIEW SCORE
Summary
Overall, the anime captivates us on the way the plot builds, development of the main characters, brilliance of the murder, and naturally, the small plot twist at the end.
Story -

9/10

Art -

7/10

Music -

8/10

Value -

9/10

Geek Satisfaction -

9/10
A tech enthusiast and gamer, Siang Liang does not consider himself a hardcore geek. At least he does not wear those geeky glasses. When not doing tech stuff, he would be reading a book or learning new tricks.
---

Drop a Facebook comment below!
---