Black and green are back in fashion this summer, with Razer releasing three new products to spice up your gaming desk. The Razer Blade is updated for 2018, along with a new eGPU dubbed the Core X and a Chroma Laptop Stand to complement your favourite gaming laptop.
The refresh from Razer has been long awaited, after every other manufacturer refreshed their line-ups for Intel's 8th-gen chipsets.
Contrary to their previous laptop refreshes, Razer has revamped their Blade both internally and aesthetically for their 2018 consumers.
It sports an all new design, with obvious inspirations from the Razer phone, with its angular lines and blocky appearance. To complement the new design, Razer has upgraded the display of the new Blade to a beautiful edge-to-edge panel. The IPS panel now runs at 144Hz, with 100% colour accuracy. It comes in options of 1080p or a touch-screen 4K display.
The bezel-less design has also allowed Razer to shrink the footprint of the laptop, while not compromising on the display-size.
The 2018 Blade comes with the new i7-8750H, and a choice between a GTX 1060 or 1070 Max-Q. This is paired with PCIe SSD storage of up to 1TB and 2667 MHz RAM configurable of up to 32GB.
Despite the reduced footprint, the I/O options are generous. It comes with 3 USB 3.1 ports, 1 USB-C, 1 HDMI, a mini-DisplayPort 1.4 and an audio/mic 3.5mm jack.
For additional viewing comfort and desk organization, Razer has made available a new Chroma Laptop Stand featuring a light strip up front and 3-port USB hub in back. This adds additional connectivity to your laptop while hooked up, and Chroma lighting enables the user to sync with the entire set-up.
Alongside the new Blade, Razer has also released their all-new Core X, an upgrade from the Core V2.
The Core V2 will finally be compatible to use with all Intel-certified USB-C laptops. Yes, this means that you can use the Core X with your Macbooks for that extra juice for gaming.
The Core X is in an all-new aluminium enclosure, that is slightly larger than its predecessors. This is due to the larger 650W power supply unit that is included, which is sufficient to serve up to workstation-class GPUs.
Setting up the Core X is as easy as plug and play. All you have to do is to plug in your GPU, connect the unit to your laptop via USB-C, and you are good to go!
The best part of the new Core X is that it utilises a standard ATX power supply. This means that the entire unit is rather future-proof, with the user being able to swap out the PSU if it eventually burns out, or if more wattage is needed.
Unfortunately for fans of Razer Chroma, the Core X does not come with RGB lighting. However, the cooling fans in the Core X are standard-sized as well, so it is possible to swap them out for third-party fans with RGB lighting included.
Razer's new offerings pack some notable improvements over its predecessors, in terms of performance and value.
The Razer Blade (2018) starts at $2,899 with the base model and is now available for order at Razer.com.
The Razer Core X, retails at $449, which is significantly lower than the Core V2, which debuted at US$499. It also would be available for order, starting today.
Local availability at select retailers would start from early June.
| | | | | |
| --- | --- | --- | --- | --- |
| Display | Full HD / 60 Hz | Full HD / 144 Hz | Full HD / 144 Hz | Full HD / 144 Hz |
| Storage / RAM | 256GB / 16GB | 512GB / 16GB | 256GB / 16GB | 512GB / 16GB |
| Graphics | NVIDIA GTX 1060 | NVIDIA GTX 1060 | NVIDIA GTX 1070 | NVIDIA GTX 1070 |
| Processor | 8th Gen Intel Core i7 | 8th Gen Intel Core i7 | 8th Gen Intel Core i7 | 8th Gen Intel Core i7 |
| MSRP | SGD 2,899.90 | SGD 3,299.90 | SGD 3,599.90 | SGD 3,899.90 |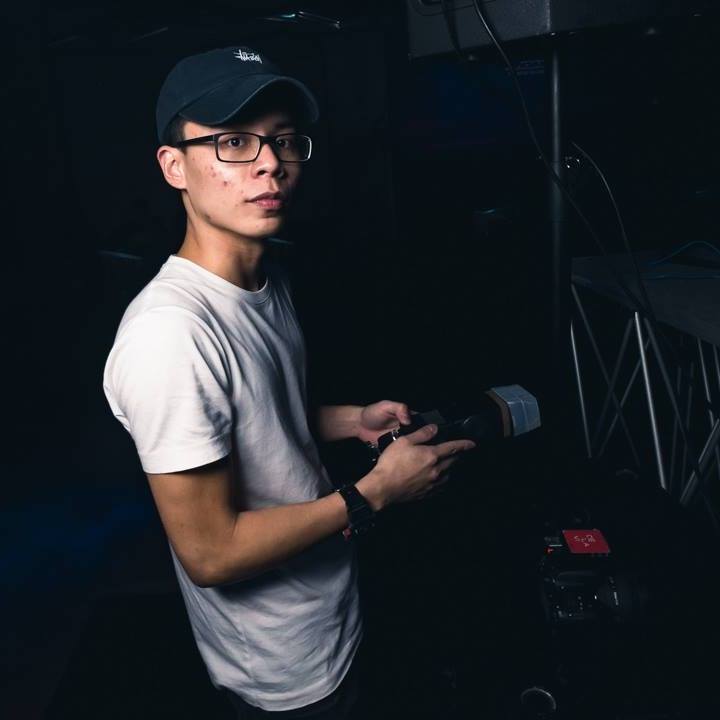 Timothy is a freelance photographer and fellow geek. His professional work spans many genres and he shoots on film for leisure.
---

Drop a Facebook comment below!