Singaporean company Secretlab burst onto the scene about a year ago with their line of premium (yet reasonably-priced) gaming chairs, making quite an impression with their flagship product, the Throne (and its successor, the Throne V2). Many were pleased with the Throne, and Secretlab looks to have improved upon an already-fantastic product with their latest offering, the Omega.
The first thing you'll notice with the Omega is just how hefty it looks. Weighing in at a whopping 28KG itself, the Omega can handle loads of up to 100KG. Secretlab have doubled down on the volume of cold-cure foam used for cushioning, giving the chair an absolutely massive appearance, almost as if it were an armchair. And it certainly feels like one too!
Coated with PU leather upholstery, the bucket seat and backrest have a supple, textured surface that feels soft, yet firm, and also cool to the touch. While faux leather is prone to heat up during extended use, especially in a climate like ours, you really shouldn't be using the Omega in an environment that isn't air-conditioned (or otherwise cooled) anyway – that's what mesh chairs are for.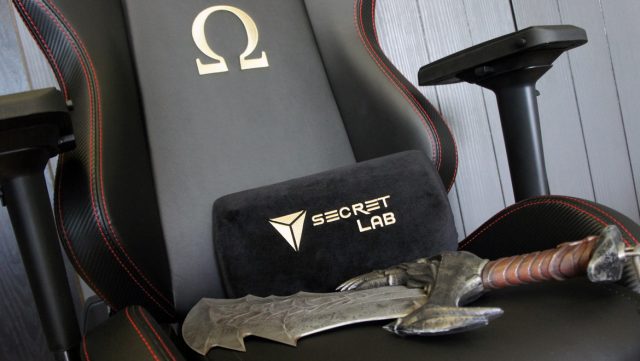 The colour scheme of the Omega is downright subdued compared to its predecessor and other gaming chairs on the market. Gone are the racing stripes and gaudy colours – flash doesn't equate to quality, after all.
Currently, the Omega is only available in 2 variants: Stealth (all-black) and Classic (less black), giving it an air of sophistication and luxury. Aside from the mandatory Secretlab branding, the only other embellishment to be found is the Omega symbol boldly emblazoned on the backrest – hence the God of War reference.
The increased amount of foam manages to strike a near-perfect balance between comfort and support for those 10-hour gaming binges. You're not going to feel sore from sitting down on an Omega for an extended period of time, but you won't find yourself slowing sinking into one either. Be prepared to feel like Goldilocks when she found the baby bear's chair – juuuuust right.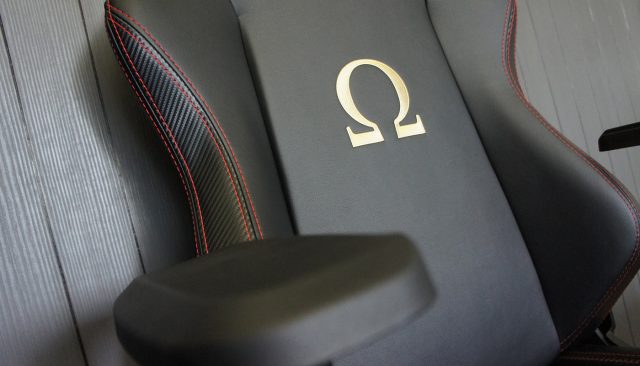 Precisely sculpted, the curves on the chair are an ergonomic delight that can accommodate a variety of body types. Despite its size, I can safely say that the Omega also works well for those who might be smaller. I got my wife to try the chair, and even though she was significantly shorter than me, she found it very comfortable after some adjustments were made.
Min-Max As Only Gamers Can
Speaking of adjustments, the customization options from the Throne make a return on the Omega, and they appear to have been further optimized.
The signature 4D (for 4-directional) armrests feel exceptionally stable – no flimsy, rickety construction to be found here. They can be adjusted easily enough to suit a range of heights, widths, and orientations.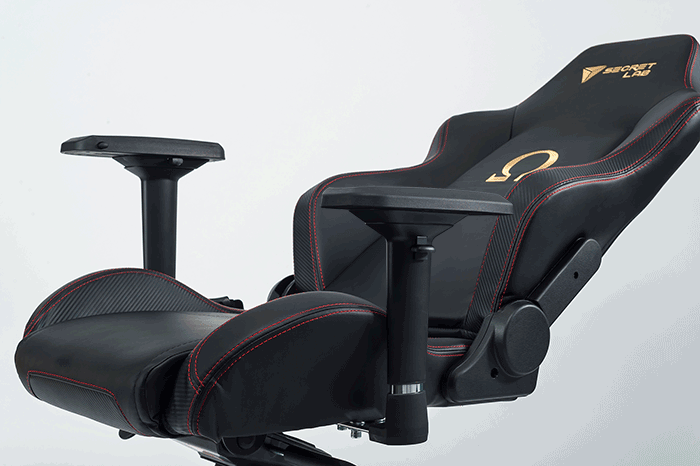 All of these adjustments can be made by simply holding down the corresponding button on the armrest itself and moving the armrest by hand. This allows you to tweak the configuration of the armrests while sitting on the chair itself – no need to get down on all fours to turn any knobs or screws.
The armrests themselves are nice and broad to suit all shapes and sizes. More importantly, they are also sheathed in textured PU leather, and feature sloped external edges to avoid leaving unsightly marks on your forearms after extended use.
Users may recline the Omega's backrest up to 155 degrees. Though admittedly I have no idea why you would really need this feature on a gaming chair, it works great in practice. If anything, it showcases the sheer stability of the Omega design.
While the chair might seem very top-heavy with the bulk from all that additional cushioning, pulling the lever and leaning backwards to push the backrest down feels rock-solid. If you ever need to take a quick nap during a marathon gaming session, this feature would be a godsend.
The Final Verdict
Believe me when I say the armchair comparison is totally appropriate when it comes to the Omega. With it's sleek, high-quality construction and premium look, the Omega is more than just a gaming chair. Frankly, it wouldn't look out of place in a professional office environment, given the fact that it makes sitting at a desk (for whatever reason) that much more bearable, and dare I say, enjoyable.
While the the Omega isn't going to up your game directly, it is an ideal investment in comfort for those who spend long hours sitting in front of a computer screen. Retailing at $529, the Omega puts other gaming chairs on the market to shame with it's competitive price point and feature set. If you're in the market for a chair right now, gaming or not, the Secretlab Omega should definitely be at the top of your list.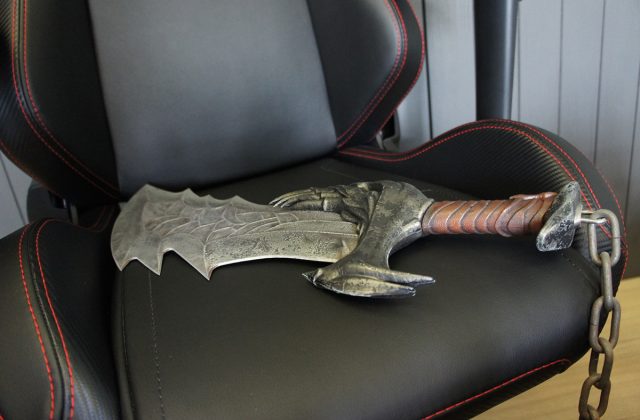 GEEK REVIEW SCORE
Summary
Comfortable, sturdy, and aesthetically pleasing – what more can you ask for in a chair? Whether you're gaming, working, or doing whatever it is that people do while seated at a desk, the Secretlab Omega is easily your best option.
Overall
9/10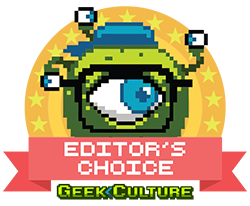 Performance -

8.5/10

Feature -

9/10

Looks -

8.5/10

Geek Satisfaction -

10/10
Brian loves video games, gadgets, and comic books – in other words, all things geeky. Obsessed with lifting things up and putting them down repeatedly, he also loves ice cream, putting things together, and the occasional good book.
---

Drop a Facebook comment below!

---