When it comes to wireless gaming mice, the thought of facing last-minute battery changes during mid-game is a daunting experience no gamers want to go through. Despite the progressive market, wireless gaming mice tend to sacrifice one function for the other, especially battery life. A well-rounded mouse with a long-lasting battery life had always been a challenge to find until Razer decided to make a comeback with their Orochi V2.
Many of Razer's mice such as the wireless DeathAdder V2 Pro prioritizes performance over battery life and weight, so we've been waiting for the perfect balanced mouse for a while now, and thankfully, they've finally revamped their lightweight wireless mouse originally released 10 years ago.
Orochi V2 returns this time with outlast and outplay as their motto, boasting several features that easily outperform the current market's wireless gaming mice, and can even disrupt their own Deathadder V2 Pro, thanks to its incredible affordability.
First off, the Orochi V2 is an ambidextrous looking mouse that has a slight thumb-groove contour on left meant for right-handed use and has a raised back arch with tapered ends perfect for claw, palm and fingertip grips.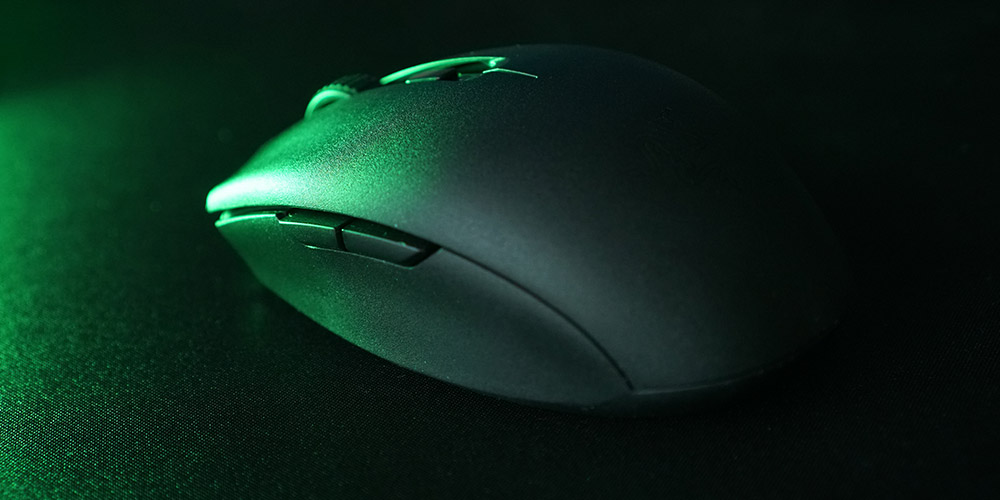 Like many basic gaming mice, the portable Orochi V2 has six buttons, which are all programmable via Razer Synapse 3, Razer's dedicated free software to optimize and customize all their peripherals.
The mouse carries a minimal look and unlike most of the other Razer peripherals, it has no RGB and comes in two colours of Black and Mercury (White) which is extremely work-friendly. You know what they say, simplicity is the best, the minimal and vanilla styles might be appealing for those searching for a wireless mouse meant not just for gaming but also work.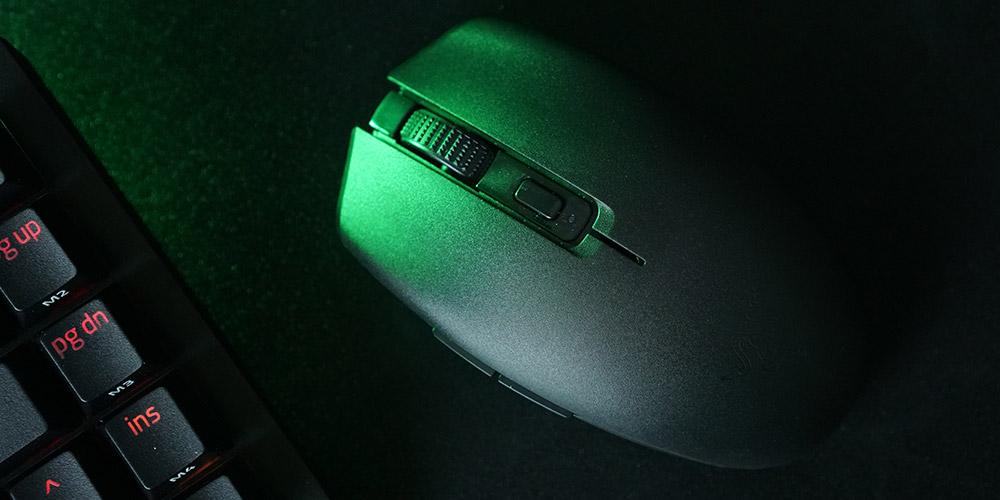 At a higher price, Razer does provide the option to customise its design for those who want a bolder look but the customization itself doesn't have a wide array of choices and most of them look slightly tacky in our honest opinions. Still, additional options are always welcomed and Razer has outdone it this time to cater to everyone.
Portability wise, the Orochi V2 is probably one of the smallest gaming mice in the market. Measuring only 108mm (4.25-inch) long and 60mm (2.3-inch) wide, travelling around with it is as convenient as bringing your mobile devices. We're not suggesting you do so but the Orochi V2 is a travel companion that can literally fit into your pockets.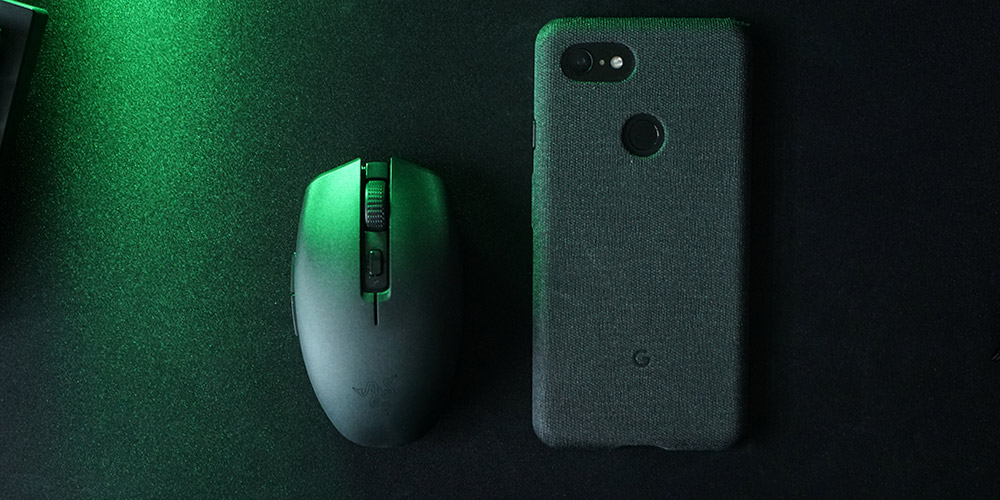 It might take some time to get used to its size if you're transitioning from a bigger mouse, but comfort hasn't been a problem and after a month of use, it is easily becoming one of our favourite mice. If you have bigger hands, however, the mouse might feel less comfortable for you.
But don't let the Orochi V2's size fool you though, because it packs more than a punch in terms of battery life and performance and it's astounding how Razer managed to pull this one off.
The mouse uses Razer's 5G Advanced Optical Sensor for pixel-precise accuracy and has a DPI of up to 18,000, similar to the Razer Naga X MMO mouse we reviewed earlier that is meant purely for gaming. Similarly, the mouse also uses 2nd-gen Razer Mechanical Mouse Switches which have been a joy to listen to and use so far.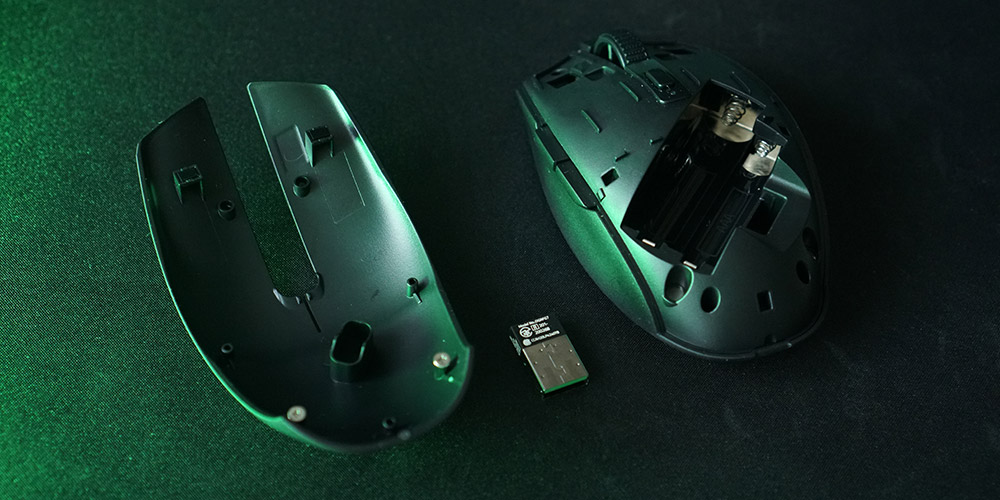 The defining factor for us though is its remarkable battery life that we haven't seen anywhere else. The Orochi V2 features a hybrid battery slot that you can alternate between a double-A or triple-A battery and it weighs incredibly less than 60g without them and 73g with a double-A battery.
While physical batteries might be a drawback to some, the battery life completely compensates the downside so much that we are more than happy to keep a few spare batteries to have this mouse as our main device.
With a lithium battery, the Orochi V2 can last up to 900 hours of continuous Bluetooth mode and that's about 37 straight days of continuous usage, which is phenomenal. Even the Steel Series AEROX 3 Wireless and Logitech G305 lasts only up to 250 hours, so Razer is wiping the floor clean with its competition here.
Besides that, Bluetooth isn't only the mode you can use, Razer offers you another option to plug in a USB dongle for their RazerTM HyperSpeed Wireless feature, which will guarantee better connectivity and a seamless, low latency gaming experience. In return for that performance though, it will decrease the battery life down to 425 hours, which still puts its current competitors to shame.
Having tried both modes, the RazerTM HyperSpeed Wireless has the better edge over Bluetooth, especially if you're gaming competitively. There will be occasional latency hiccups when you're on Bluetooth but that's nothing new for any Bluetooth peripherals.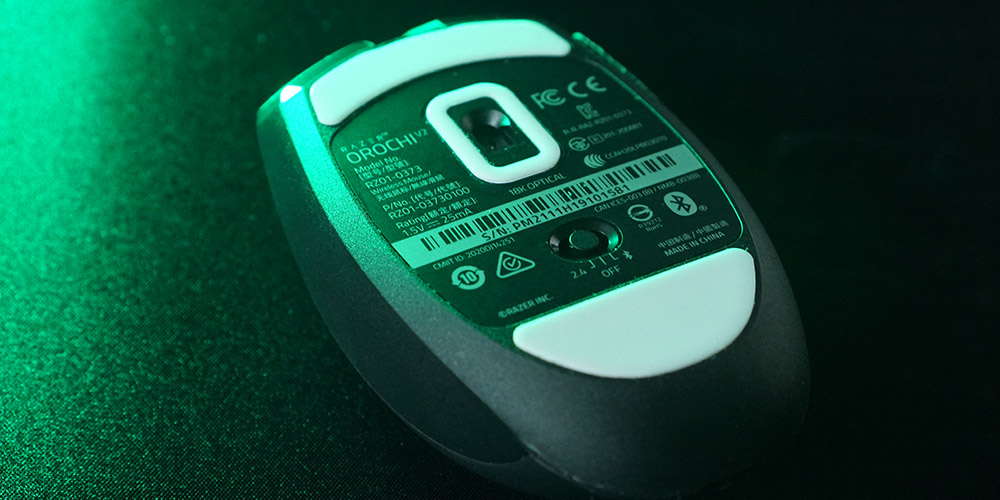 Thanks to its seamless transition of turning on and off and between modes, the ideal move would be to swap to RazerTM HyperSpeed Wireless while you're gaming and Bluetooth when you're surfing to keep battery consumption at maximum efficiency. In all honesty, though, we've been on the RazerTM HyperSpeed Wireless the entire month and we find no need to go through that hassle.
The only shortcoming for us was the scrolling wheel, which felt a little stiff and rigid. It would've made the mouse perfect if they had used the same scroll from the Razer Viper Mini which was way smoother.
The Orochi V2 is also missing grip tapes but if you don't mind paying a wee bit more, Razer got that covered with their adhesive Universal Grip Tape that uses a high textured polyurethane contact surface to give you the best hold. What's better is that the Grip Tapes comes sweat absorbent and comes in a variety of pre-cut patches that you can put on your mouse, keyboards or even controllers.
That said, Razer Orochi V2 is still definitely a top of the line wireless gaming mouse in the market right now and we're probably going to stick with it for a while, at least until we see some quality competition.
Razer Orochi V2 is available on Razer, Shopee and Lazada for S$104.90.
Summary
The lightweight Razer Orochi V2 exceeds all expectations and live up to its outlast and outplay catchphrase, dominating its competitors with its incredible lasting battery life.
Overall
9/10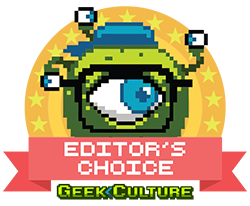 Aesthetics -

9/10

Build Quality -

8.5/10

Performance -

9/10

Value -

9.5/10

Geek Satisfaction -

9/10