Nothing feels quite like delving into an MMO with 16 programmable buttons, all within your fingertips. These side-stacked buttons will make you forget about squeezing all your painful macro setups onto the keyboard.
The Razer Naga X is a right-handed ergonomic gaming mouse that best suits a gamer with either palm or claw grip style. Sporting the usual black-and-green Razer design and the Razer Chroma RGB, one rarely has complaints about their soft and minimal look. And if you're not into the hassle of battery charging or custom weights, this might just be the mouse for you.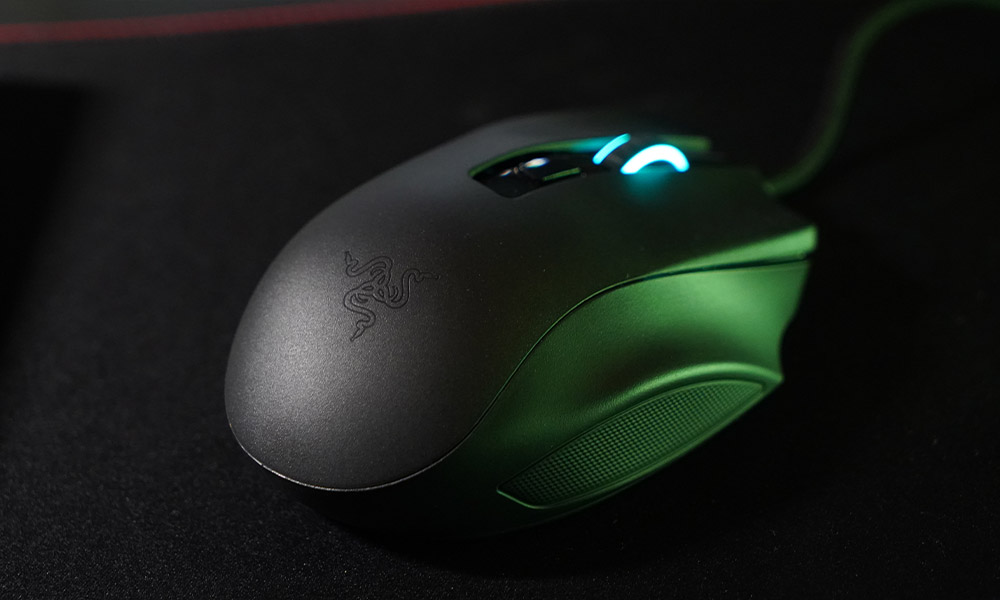 Wired with the Razer Speedflex Cable, we've never encountered any mouse control or drag issues so far. Using a plastic side grip instead of rubber, it allows prolonged use for dedicated gamers that want to avoid rubber scabbing which happens too often.
As the newest entry in their Naga line, Razer has incorporated the latest and best of their technology into the Razer Naga X. The 2nd-Gen Razer Optical Mouse Switches that the mouse has makes every click feel tactile and super smooth. Engineered with their 5G advanced optical sensor and a DPI of up to 18000, this gaming mouse also lets you calibrate it with your own mouse mat surface to achieve high levels of precision and tracking accuracy.
Measuring about 119 mm (4.69-inch) long and 74mm (2.93-inch) wide, those with smaller hands might take some time getting used to the Naga X with its slightly wider grip. It also feels additionally taxing on the pinkie. But with so many buttons, one can hardly complain.
At 85G (3 oz), the midweight MMO mouse makes every swipe feel effortless. Compared to the Razer Naga Pro (117G) or Razer Naga Trinity (120G), it's a huge drop in terms of weight despite retaining the entire arsenal of programmable buttons. What the mouse lacks are the modular design of changeable thumb-grips and customizable weights the other two have, which one can argue is a balanced trade-off. 
The 12 side action buttons are Naga X's key feature and what you would notice right off the bat. Via the Razer Synapse 3, which we think is a must-have, gamers can map out all their essential hotkeys or macros on every button and sync RGB colours with other Razer peripherals. By utilizing the Razer HyperShift in the app, you can toggle profiles to double up all your inputs which technically makes the Naga X a jaw-dropping 28 button mouse.
What does this mean for gamers? There is no doubt that this one mouse gears you up for all your MMO raiding needs, for games such as Final Fantasy XIV or World of Warcraft (WoW). After all, have you seen the number of spells one has on their WoW character?
That said, after exploring around Razer Synapse 3, we found out that gaming might not be the only utilization for this feature since we can also map out hotkeys for daily use. Whether you'd like it to be shortcuts for gaming or work, Razer Synapse 3 can configure it for you. Rebinding those side buttons to keyboard functions, program shortcuts, multimedia controls or even system utilities like cut, copying and paste can be done with a few clicks. So if you're an artist who needs their shortcuts in Adobe Photoshop or Premiere Pro, the mouse would also be a great add-on. The catch here is remembering which button is for which feature.
Unlike many other peripheral programs that give you a headache over their user interface and functionality, the Razer Synapse 3 is easy to navigate and extremely simple to customize. We had it set up on the get-go within 10 minutes for music playback and simple desktop functions.
Removing customizable weights out of the equation might not be a cutback in terms of quality after all. For gamers who are looking for more buttons and less weight; the Razer Naga X will be the right choice.
Priced cheaper than the Razer Naga Pro's S$229.90 and Razer Naga Trinity's S$169.90, the Razer Naga X at S$129.90 is taking over the Naga line-up. Beating both its predecessor prices while retaining quality features, we find the Razer Naga X a worthy drop for your MMO needs.
However, if you're looking for a Bluetooth mouse with interchangeable plates, then you can check out our review of the Razer Naga Pro.
GEEK REVIEW SCORE
Summary
Despite removing its customizable plates feature, Razer made a huge trade-off by also dropping the weight and price on their latest Naga entry and it definitely paid off. For those seeking efficiency with a budget, the new Razer Naga X satisfies.
Overall
9.2/10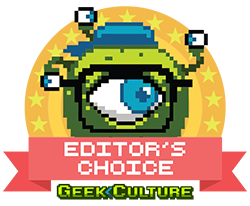 Aesthetics -

9/10

Build Quality -

9/10

Performance -

9/10

Value -

10/10

Geek Satisfaction -

9/10
---

Drop a Facebook comment below!