The quest for the best audio for your gaming experience has long been at the center of many gamers when building their perfect rig and often, one of the central debates when getting a new over-ear audio peripheral would be one of comfort vs sound. But as much as we want the best of both worlds, it ultimately ends up with a pair of headphones that favours one feature at the expense of another.
But lately, we've seen quite a few peripherals that sport an excellent balance of comfort and quality sound, in the likes of the Logitech G Pro X with Blue VO!CE, or the Razer Kraken Ultimate, as well as the new Astro A50 wireless headset. The only problem with these three is that they all come at a premium price, which will put off those on a budget. The new Razer BlackShark V2 X aims to do about the same, but answers the call of whether good audio and comfort can be achieved without having to break your bank.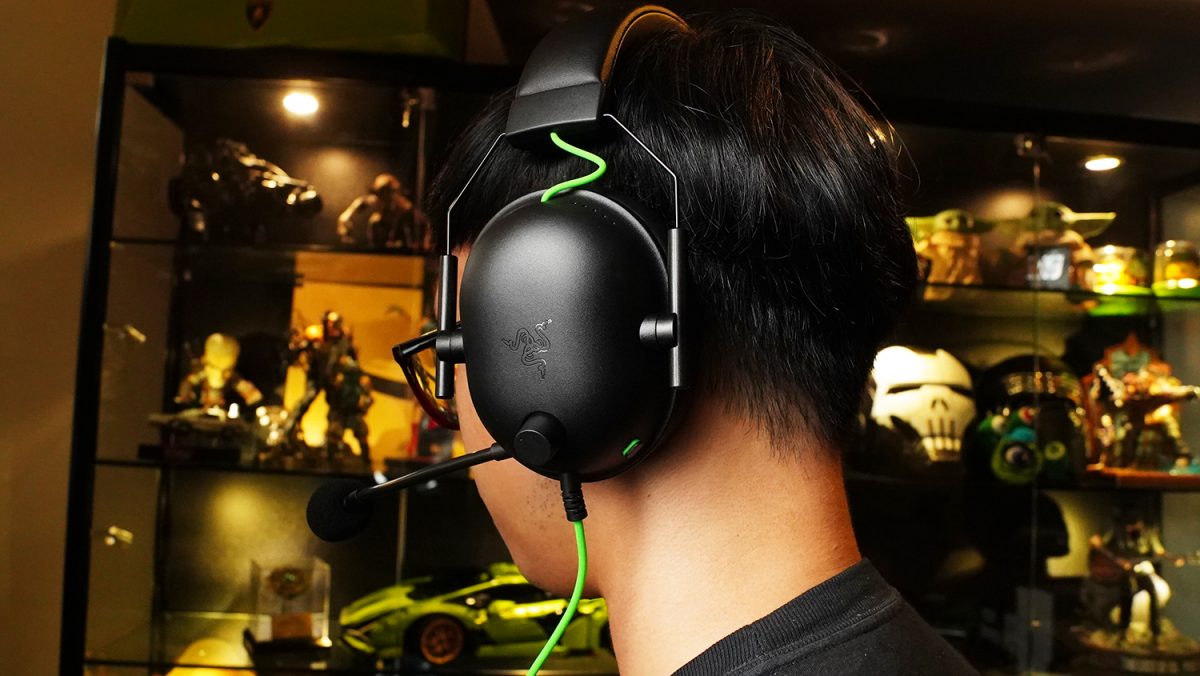 And it does. Well, almost.
Priced at a mere S$94.90, the Razer BlackShark V2 X is an ideal entry-level headset for both casual players and burgeoning esports players alike. As the more affordable version of the BlackShark V2, which also launched at the same time, the BlackShark V2 X doesn't possess THX spatial audio unlike the mainline model, but the 7.1 surround sound is more than enough to keep users engaged when both playing games or watching content.
But if you're just in the market for decent audio and comfort at a good price, then the ability to be able to accurately tell the position of enemies or allies on the battlefield is really just a luxury.
At the mention of the term "gaming headset", one might not associate it with lightweight or breathable, as the product category has been typified as bulky and weighs one's head down especially after hours of use. Why? Because there's so much cushioning, typical gaming headsets trap so much hot air that it collects sweat like a water catchment facility. Thankfully, the BlackShark V2 X is none of those things (okay, maybe still a little bulky).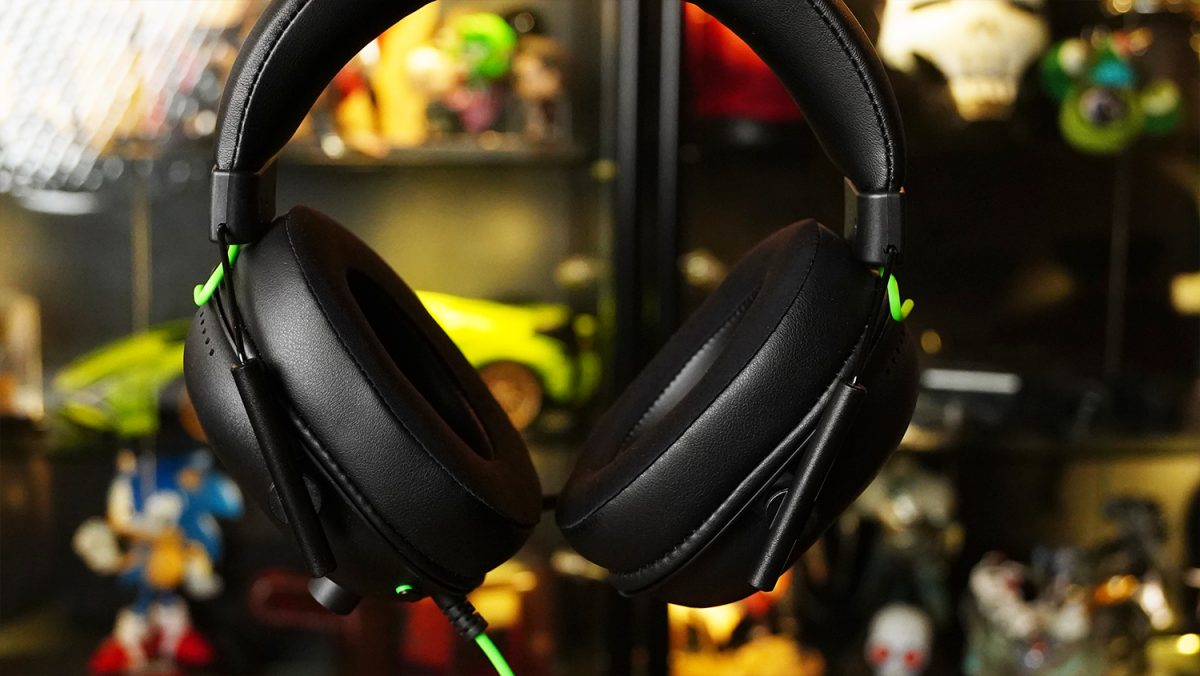 Despite its size, it actually weighs just 262g, and feels really light when worn. The plush leatherette padding on the headband and ear cups certainly help with this too. After even 10 hours of constant use, it doesn't strain the skull in any way, which is great if you're spending long days at work or in a raid. The ear cups go over the ears really snugly, and hold in place quite well. Aside from being extremely comfortable, the padding is also super breathable, which in turn makes it less stuffy and sweaty when wearing it for long sessions.
Also, it is refreshing to see a more muted design on the BlackShark V2 X, given the prominence of gaming headsets with over-the-top builds over the years. Unlike most other Razer audio peripherals, the logos are all embossed onto the ear cups as well as the top of the headband. This is in line with the stealthy esports-focused design for the headset, but also makes it a perfect fit into even the office or school environment.
A volume knob rests on the left earbud for easy volume control, as well as a mic mute button. Right next to it is a rubber cable to a 3.5mm jack. An audio splitter-cum-extender also comes in the box, which enables users to not only connect to their computer from further away, but also hook up to most PCs. Our main complaint is not that there isn't a USB sound card which lets users adjust the audio and mic settings (that's what the regular BlackShark V2 comes with), but rather the fact that the cable doesn't come braided, meaning it will fray much sooner and has a shorter product lifespan as a result.
Another point of contention, however, is the flimsy-looking metal frame that connects the headband to the ear cups. Part of the frame is where you adjust the height of the ear cups by sliding them up and down the frame. While the simple sliding mechanism holds up rather well, Razer could've considered adding a stopper to prevent accidental adjustments from happening when bumping into it. Also, it's easy to raise our eyebrows just how durable this can be. It looks like it can bend easily after just one drop.
While it's no Razer Kraken Ultimate or Logitech G Pro X, the Razer BlackShark V2 X still provides decent sound overall. Again, the lack of the THX spatial audio technology seen in Razer's more premium headsets may give users a slight disadvantage (on paper, at least) when playing FPS titles such as CS:GO, Overwatch and Valorant competitively, but its 7.1 surround sound actually holds up really well too.
From our experience, we haven't found any difficulty picking out teammates and enemies around us during firefights. The separation from higher-pitched sounds such as location pings, alerts and voices, to lower-pitched ones such as explosions and gunshots are quite distinct, which is always a good thing. The ability to do just that is more than enough to get through a game effectively.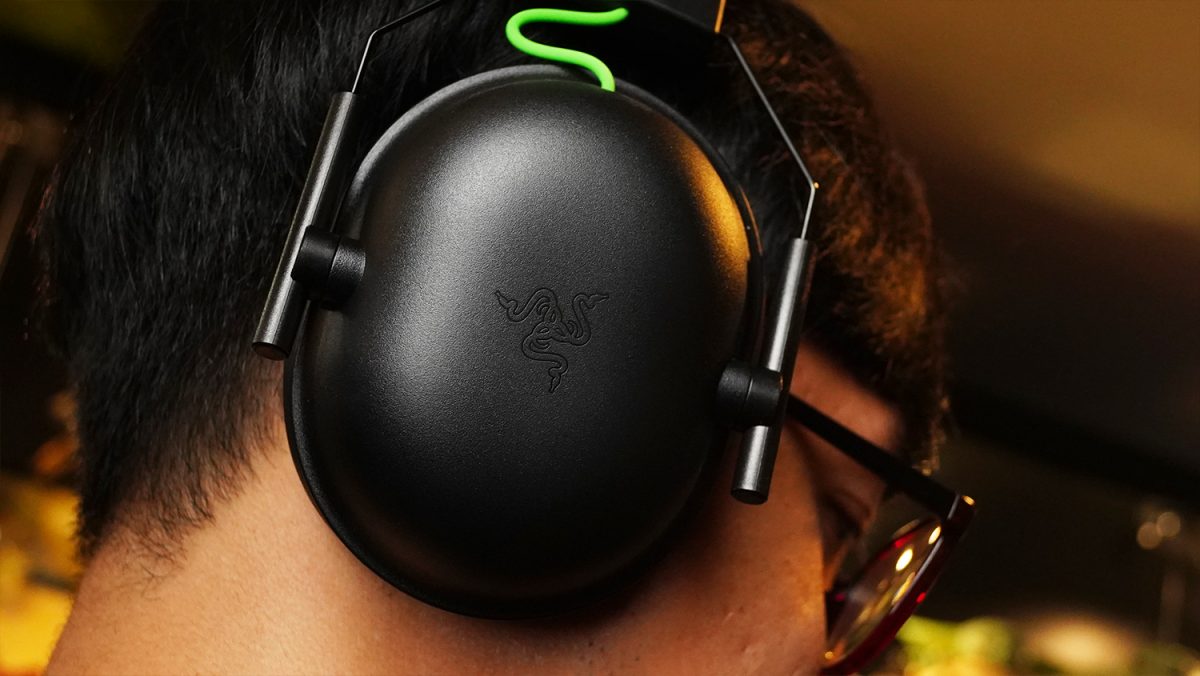 When listening to music, the 50mm titanium drivers really have their work cut out for them and do a relatively decent job all around. In general, the mids and highs stand out in almost all genres, most notably rock. Robert Plant's high-pitched vocals and Jimmy Page's growling electric guitar come out on top in Led Zeppelin's "Black Dog", which is perfect for those types of songs.
However, the bass seems to be quite lacking especially in bass-forward genres such as rap, RNB or EDM. Tyler, the Creator's "EARFQUAKE", which is one of the more bass-heavy tracks we've listened to, sounds a little tame (muddled, even) compared to when we listen to it on commercial headsets like the Sony WH-1000XM3, where the bass is truly accentuated as the main character of the sound.
To "boost" the bass, you'd have to crank up the volume on the volume knob to the max, but even then, you're really just increasing the master volume of the headset itself. It is during these instances that we see the sonic limitations of the BlackShark V2 X, and could be a deal-breaker for audiophiles most especially.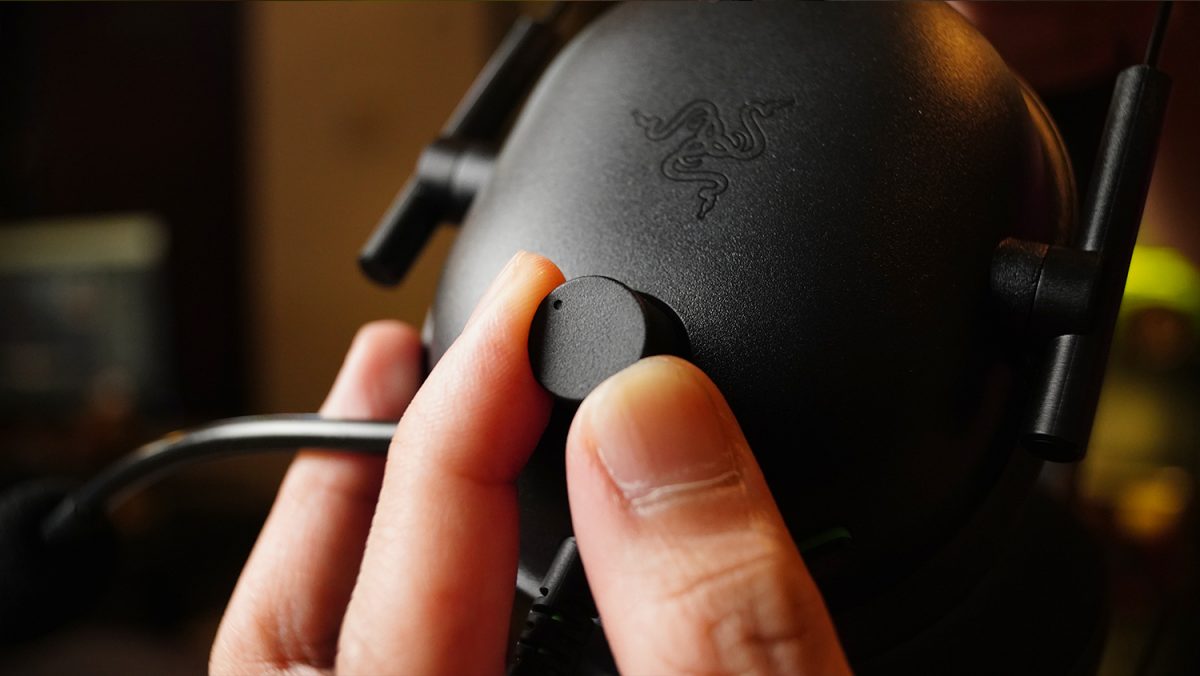 As far as affordable headsets go, the microphone on the BlackShark V2 X does a pretty decent job. From our test recordings, it seemed to pick up voice with little to no problem, sounding relatively crisp on the receiving end. During firefights, the voice clarity was audible enough to be heard over a cacophony of gunshots and explosions, which is good news for players who want to use this headset primarily for gaming. Again, since it's the lower-end BlackShark model, it lacks the ability to be able to customise mic controls to adjust how users want others to hear them, which is indeed a shame, but beggars can't be choosers in this regard.
The Razer BlackShark V2 X is, in essence, a solid entry-level gaming headset. Despite not having the best audio and mic in the market, it does a pretty good job at delivering what gamers need. The superb comfort it provides can even put other more premium products to shame, and should be enough reason for budding gamers and esports players to get one for their starting rig.
GEEK REVIEW SCORE
Summary
Razer clearly went for function over form for the cost-friendly Blackshark V2 X, which is fine if you're just on the lookout for a decent gaming headset without any additional fluff. It's as simple as it gets with this pair of entry-level headphones.
Aesthetics -

7/10

Build Quality -

8/10

Performance -

9/10

Value -

9/10

Geek Satisfaction -

8/10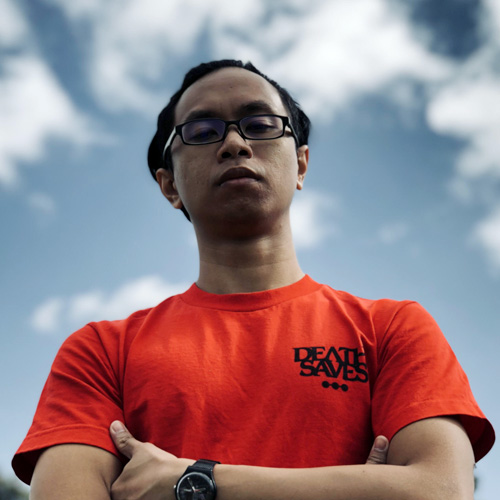 Marion has a serious RPG addiction. Sometimes it bleeds into real life; he forgets to sleep because he thinks he has a Witcher's body clock. Forgive him in advance if he suddenly blurts out terms such as "Mind Flayer" and "Magic Missile", because never once does he stop thinking about his next Dungeons & Dragons game.
---

Drop a Facebook comment below!