There is no doubt that everyone will be blinded by the magnificence of the Razer Basilisk V3 and that's because it stands out from the crowd for one, or rather, 11 simple reason – there are 11 Razer Chroma RGB lighting zones on the device, capable of showing the full spectrum of 16.8 million colours.
That is nine more lighting zones compared to the Basilisk V2, and other than the scroll wheel and logo, the V3 literally shines with a full underglow that gives it quite the aura in a dim room. The wave lighting effect makes it seem like there is a hyperactive rainbow trapped inside the mouse itself. Make no mistake about it, this mouse is gaming peripheral bling, and Razer knows it. There is not much practicality to this feature. It is geared towards those with a RGB-focused aesthetic inclination and are looking to add more glow to their rig.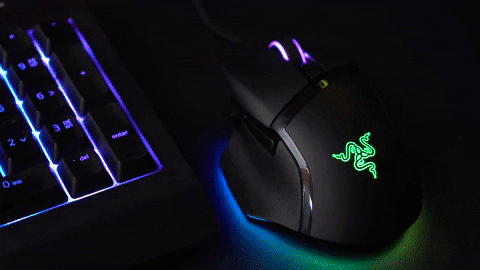 But aside from aesthetics, Razer's Basilisk series has always been designed with customisability as its main focus, and like the other mice in the Basilisk family, the V3 boasts great versatility which makes it a good choice for general use.
The new practical feature here is the Smart-Reel mode for the scroll wheel. Instead of just having the scroll mode button to switch from the standard notched tactile scrolling mode to the free-spin scrolling mode, the Basilisk V3 offers a software-based Smart-Reel mode.
This makes the scroll wheel change automatically from tactile to free-spin when the user starts to scroll fast. This feature can be enabled or disabled on Synapse, which is the software hub where Razer's products can be customised and adjusted according to the user's needs. There is also an option for virtual acceleration, where the scroll speed increases according to how fast the user scrolls.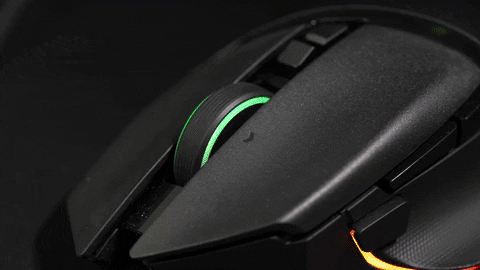 The Smart-Reel mode is a feature that shaves mere milliseconds off in terms of efficiency, as the scroll mode button is less than a centimetre away from the scroll wheel itself. The trade-off is that while Smart-Reel mode is enabled, it is easy to end up accidentally going into free-spin scrolling mode without intending to. While this is something that one can get used to, the extra delicacy required while using the scroll wheel may not be to everyone's taste.
It is, however, a fun feature, and along with the increased number of RGB zones, the Basilisk V3 doesn't feel like just another peripheral that serves as a means to other ends. It is also a toy in its own right, able to be personalised, becoming a piece of gear one can call their own.
With five on-board profiles that users can set up so they have the convenience they desire across multiple programs and games, the Basilisk V3 fits as the go-to mouse for people who want to optimise their workflow on a workstation or gaming rig. There is no worry about losing or having to recalibrate one's macros when playing different games either.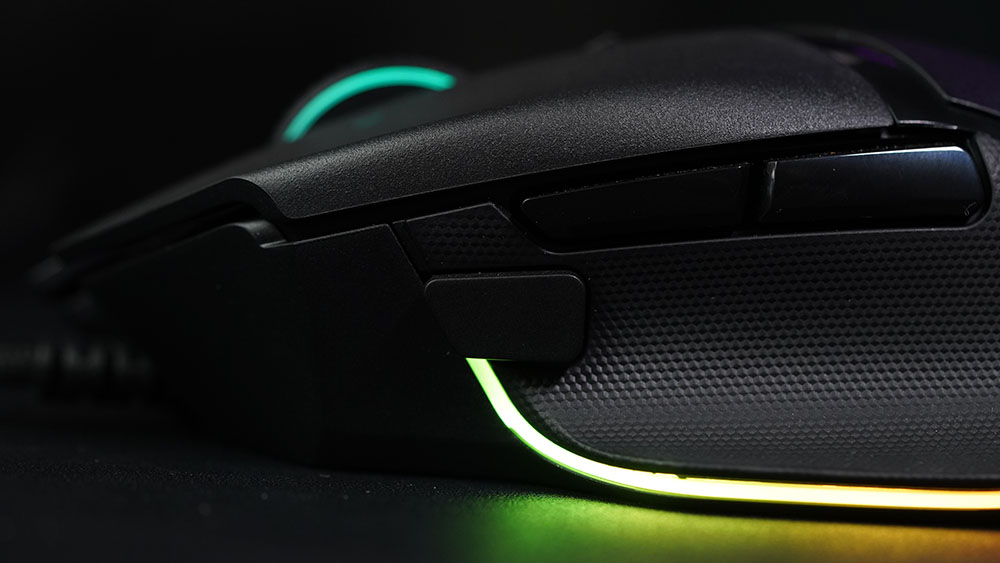 Like the Basilisk V2, there are still 10 + 1 programmable buttons for users to program and play around as they like. And this element of play is something that Razer recognises, that the process of making the mouse an extension of one's body is a game in itself. The one difference here is that the sniper button is no longer removable. This is going to be an issue for users who find themselves accidentally clicking that button during normal use.
However, this is not likely to be a common issue. The right-handed ergonomic build, along with the thumb rest, subtly guides the user's hand to rest on the mouse in a way that minimises the chances of accidentally clicking the sniper button. Thus, while the button can't be removed, it isn't a major downside.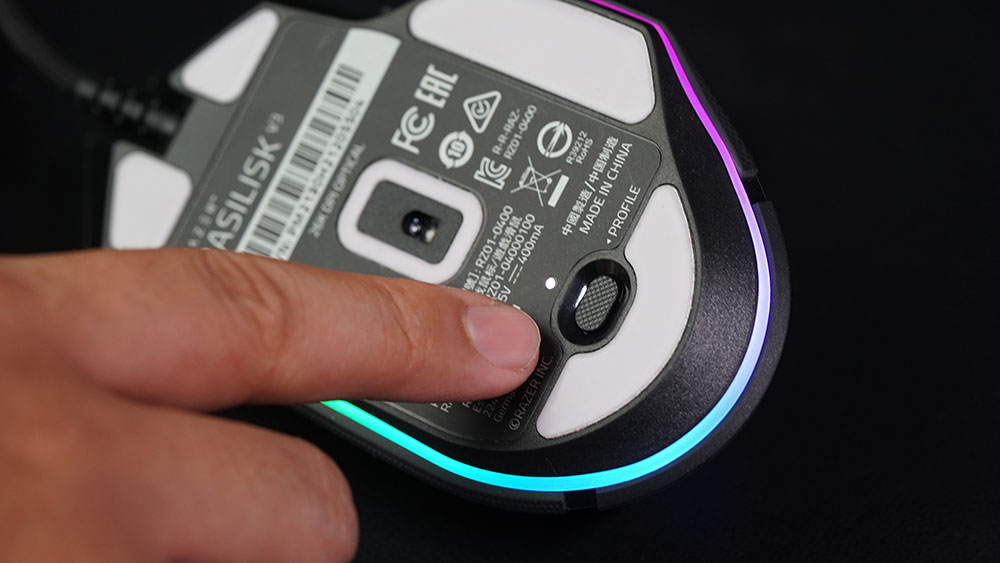 The +1 is there because one of the buttons is at the bottom, which makes it hard to access. There is even a sticker that suggests the button to be used as the profile toggling button. While it can be programmed to do other things, the act of having to lift up the mouse and pressing the button makes it more tedious than pressing a key on the keyboard. As such, it isn't a button that one wants to end up using often.
With the other 10 buttons, however, a bevy of options presents itself. In the default profile, these buttons are – left click, right click, scroll click, left tilt click, right tilt click, scroll mode toggle, mouse sensitivity cycle button, sensitivity clutch (sniper button), and two unmapped side buttons.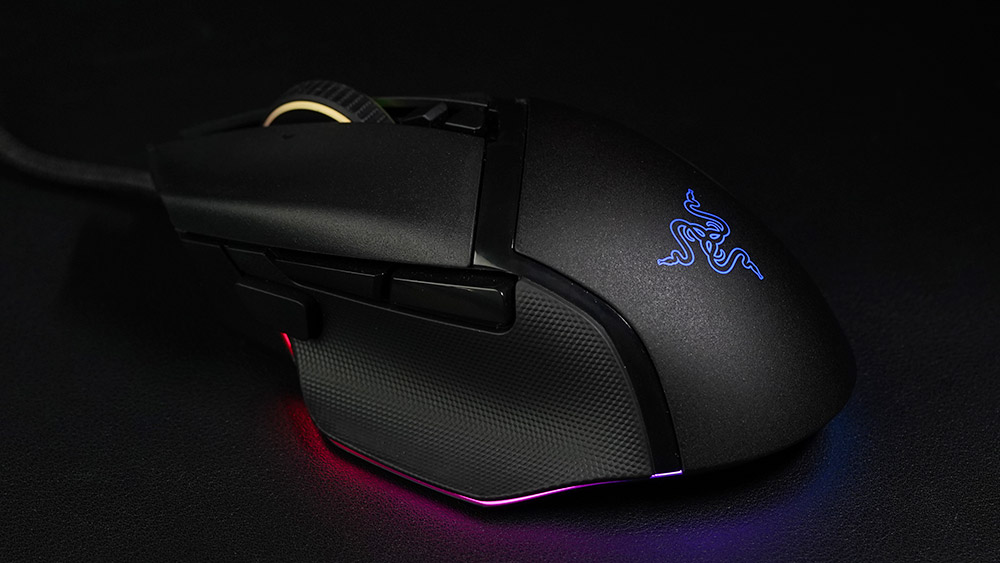 These buttons can be easily reached and will take barely an instant to click. With the Hypershift function, users can map a second function to the buttons that can be accessed while a dedicated Hypershift button is being held. This gives users a total of 19 functions right at their fingertips.
The way the physical buttons are laid out allows users to slowly tweak and customise the functions in a way that's most effective and comfortable for them. The layout is one that can accommodate the most common grips – claw, palm, and fingertip.
As far as raid-focused MMOs like World of Warcraft and Final Fantasy XIV with plethoras of spells are concerned, the Basilisk V3 is more than adequate. However, it just cannot compare to something like the Naga X, which is made specifically for MMOs with a dozen side buttons right along the user's thumb, and players who are trying to really min-max their raiding efficiency will definitely want that more specialised design.
When it comes to First-Person Shooters (FPS), the Basilisk V3 has everything a player will want, and then some. FPSes usually require fewer mouse buttons and as such, the important points are the buttons' ease of accessibility, which is excellent, and the quality of the sensor. With Razer's Focus+ 26k DPI optical sensor (a step up from the V2's 20k DPI sensor), the mouse's sensitivity can be tuned to such a fine degree that any user will be able to find the ideal level of sensitivity for them. This includes smart tracking, asymmetric cut-off, motion sync, and the ability to manually calibrate the precision of the tracking.
Even when it comes to productivity, the Basilisk V3 delivers. With left and right tilt clicks allowing for horizontal scrolling, free-spin scroll mode for blazing past long documents or email chains, and ability to map most shortcuts into the mouse buttons, this is a mouse that has the potential to vastly improve one's productivity over a regular mouse.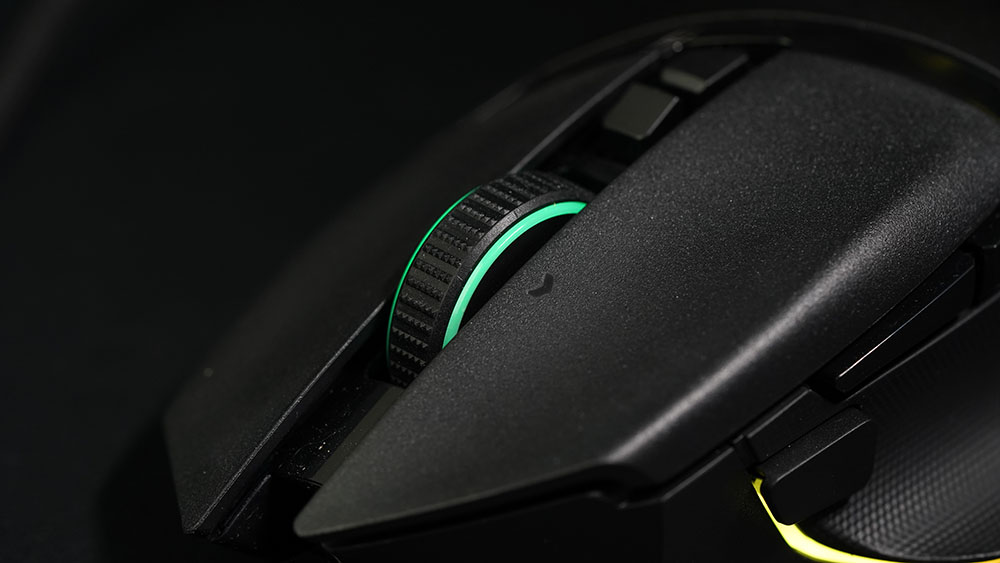 The elephant in the room, though, is that for the most part, other than the Smart-Reel mode and full underglow, the Basilisk V3 doesn't bring much that is new to the table. It is a refinement of its predecessor, and an amalgamation of what most people are looking for in a general wired gaming mouse.
What makes the Basilisk V3 worthwhile is that beyond being an improved, brighter version of the Basilisk V2, it also has a lower price point. The Basilisk V3 is priced at S$108.90 (US$69.99), lowered from the V2's S$129.90 (US$79.99).
For those who are looking for an even more versatile mouse and are willing to spend the time customising the buttons across multiple profiles, the Basilisk V3 is a good choice.
GEEK REVIEW SCORE
Summary
Razer's Basilisk V3 is an amalgamation of what most people are looking for in a general wired gaming mouse. And with a lower price point than the Basilisk V2, it is a good choice for those who are looking for an even more versatile mouse and are willing to spend the time customising the buttons across multiple profiles.
Aesthetics -

8.5/10

Build Quality -

9/10

Performance -

8.5/10

Value -

8.5/10

Geek Satisfaction -

9/10
---

Drop a Facebook comment below!