Mention gaming, and chances are that RGB lighting will be brought up as part of the conversation. It has, after all, long become synonymous with gaming devices, bringing a splash of colour, though it's often regarded as more garish than elegant. With the Razer Barracuda Pro Wireless Headset, it seems the industry's resident gaming giant is slowly weaning off the dependence on the bling, and heading down the road devoid of bells and whistles.
That's not a bad thing at all, especially for one touted as a gaming-slash-lifestyle device. Building upon the frills-free design of the Barracuda X, the latest member cuts a sleek, minimalist figure with its all-black aesthetic and comes accompanied only by Razer's well-blended, iconic three-headed snake trademark on the sides.
Like its predecessor, the Barracuda Pro sports a toggle mic button, a volume wheel, the power button, and USB-C port on the left, but the 3.5mm audio and external microphone jack are no more. The right earcup now sports the new SmartSwitch button that doubles up as a toggle for Active Noise Cancellation (ANC), an addition that reflects the change in direction to a lifestyle status.
Everywhere else, it looks identical to the previous iteration. The headband is padded with plush leatherette and sports the 'Razer' lettering on the other end, while the sides remain retractable. Instead of a metallic sheen, the inner frames reveal an all-black facade when extended, bringing a softer, sleeker touch to an otherwise unattractive, reflective shine. The slight grating sound that comes with adjusting the sides is still present here, and continues to be a little loud in quiet environments.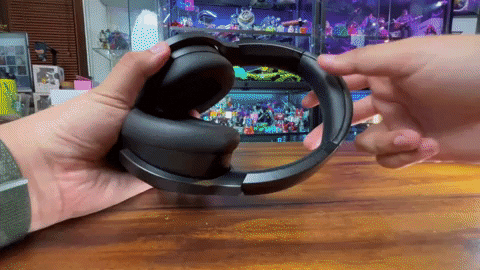 The ear cushions, meanwhile, have been swapped out from a fabric-leatherette hybrid to a full leatherette cup. It clamps on the ear well without exerting too much pressure, and does a satisfactory job at reducing audio leakage, but the change is also more of a downgrade than an improvement due to reduced breathability and quicker heat accumulation.
That isn't to say that the Barracuda Pro is uncomfortable, as this pair of cans is a well-furnished and snug fit on the head, even for bespectacled individuals, with its padded headband relieving the downward push pressure. Its 340-gram body, despite being heavier than the industry average, also feels lighter than its actual weight on the skull, though its flimsy plastic build leaves much to be desired. Keep it on for an hour or two, and users will likely find themselves removing it for ventilation – an issue that didn't crop up with the Barracuda X.
In this sense, the Barracuda Pro is essentially similar to the general comfort and feel of its predecessor. What's vastly different, however, is the price tag. Where the latter stands at S$159, the newer member runs S$409, and therein lies the biggest deal breaker – its offerings are simply not enough to justify this huge jump.
The most notable addition here is, as mentioned, the ANC feature that can be activated by hitting the button on the right earcup. Sound isolation has proven to be a valuable and welcome tool during test sessions, with the Barracuda Pro displaying great proficiency at muffling construction, traffic, and wind noise. It's an impressive feat, considering how the headset isn't designed to be an audiophile-tier pick like the Sony WH-1000XM3 headphones, so the majority of the gaming population should be more than appeased by its audio-subduing prowess.
Strangely enough, Quick Attention Mode – Razer's version of ambient noise – lies on the opposite spectrum of functionality. When toggled on, it bumps up low-frequency sounds such as clicky mechanical keyboard typing, which may be unpleasant or distracting. Turning ANC off, in fact, would actually be the better option.
What's commendable, too, are the audio upgrades that have gone into the Barracuda Pro. Equipped with the all-new TriForce Bio-cellulose 50mm drivers, the headset puts up a strong performance across different genres, from the likes of classic music to rock tunes. Pitting it against the former yielded crisp instrumentals, while the latter produced lively, punchy drum kicks.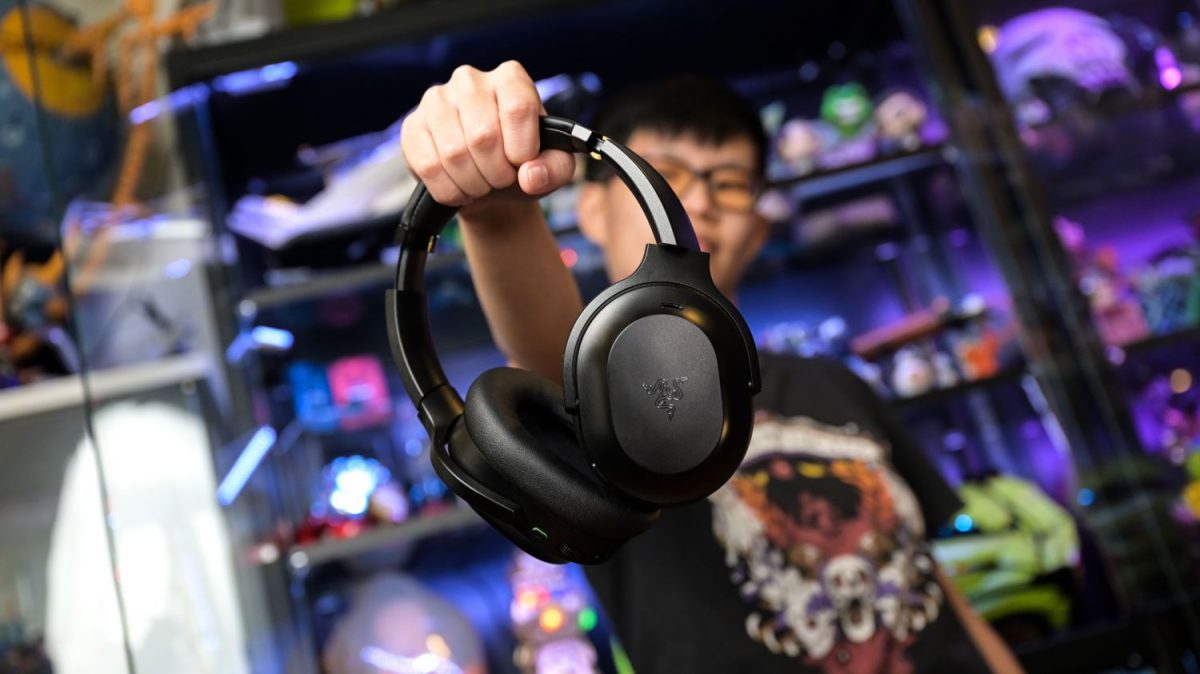 Unlike some of Razer's other audio devices, the bass here doesn't come across as overpowering, which is a fresh breath of air, especially when listening to rap and pop soundtracks, or playing through games with rumbling effects like explosions or throttling engines. At higher volumes, the headset is also able to maintain its distortion-free performance.
The THX Spatial feature serves to accentuate the gaming experience with wider and natural sound staging, and it does work as intended – for the most part. In Apex Legends, omnidirectional gunfire and footsteps were accurately relayed, while open-world titles like Horizon Zero Dawn and Red Dead Redemption saw more realism in their delivery of environmental effects.
The downside to this, though, is that surround sound comes across with a hollow and flat quality that may prompt some players to switch back to stereo mode, an issue reserved only for PC users, as spatial audio support is exclusive to Windows.
That doesn't mean that the Barracuda Pro is reserved for them, however. Similar to the Barracuda X, it boasts cross-platform compatibility, and can otherwise be hooked up to the Nintendo Switch, PlayStation and Xbox consoles, and smartphones via a USB-C dongle. The design has changed a little from its previous run, with the connector now flushed to the side instead of the middle to better accommodate the tightly-packed port layout on laptops.
Connection across a Switch, desktop, and Android smartphone proved to be a seamless plug-and-play affair, with little to no latency observed. Up to two devices can be connected at any one time, but it's recommended to use the dongle to skip past the first-time pairing process, which isn't entirely fuss-free.
As the Barracuda Pro lacks a dedicated Bluetooth power button, users will either have to hold the power switch down for five seconds – and turn the headset off in the process – or deactivate Bluetooth on the last-used device to pair with a new one. It's a little troublesome, even if the multipoint connectivity does bring an added touch of appeal.
On that note, the power button, contrary to its name, has more than one function here. In addition to turning the device on and off, it can also be pressed once to pick up or hold calls, play or pause music playback, or cancel an outgoing call; twice to reject an incoming call, skip a track or swap calls; or thrice to jump back a track. That's a lot of responsibility to put onto one switch, and it'd have been nice to have separate media control keys instead.
Another drawback of the Barracuda Pro lies in the microphone. It ditches the detachable microphone for increased convenience and a cleaner look, but at the expense of quality. While the mic performs as intended for phone calls and in-game voice chats, it can sound a tad too processed and choppy for more demanding spoken tasks, such as streaming or virtual presentations. The lack of an adjustable boom mic also means users will have to speak at a certain volume in order for the headset to pick up their voice, which may bring disturbance to quieter environments.
On paper, the battery life of the Barracuda Pro is rated to be around 40 hours, and it does carry over to real-world use. After around 25 hours of heavy playback, the meter dropped to about 20 percent, during which an audio notification was issued. The runtime is decent enough, and will be able to last through a few straight days of work or play.
As it stands, there isn't much to find fault with the Razer Barracuda Pro. The aural quality and ANC are impressive, its comfort is great, and its battery life – along with the cross-platform support – is an added bonus. At a S$409 premium price point, these offerings are only expected, but the one lacking point is that Razer hasn't really presented a convincing case for the spark that warrants the price jump. The headset is indeed a competent piece of hardware, but it neglects the details too much to come out as an excellent pick.
GEEK REVIEW SCORE
Summary
The sleek-looker delivers on many fronts, but is held back from becoming one of the best wireless gaming headsets by minor flaws, a mediocre microphone performance, and a high price point.
Aesthetics -

8.5/10

Build Quality -

8/10

Performance -

8/10

Value -

6/10

Geek Satisfaction -

8/10