The world is an unfair place. There are good looking dudes like Mackenyu Arata (Pacific Rim: Uprising) and Masahiro Higashide (Death Note: Light Up the New World), and there are dudes who, well, look like this geek of a writer.
With such pretty faces, it is no wonder the two men were chosen to star in this collaboration between Toyota, Japan's largest automobile manufacturer, and Toho, Japan's biggest film distributor and exhibitor.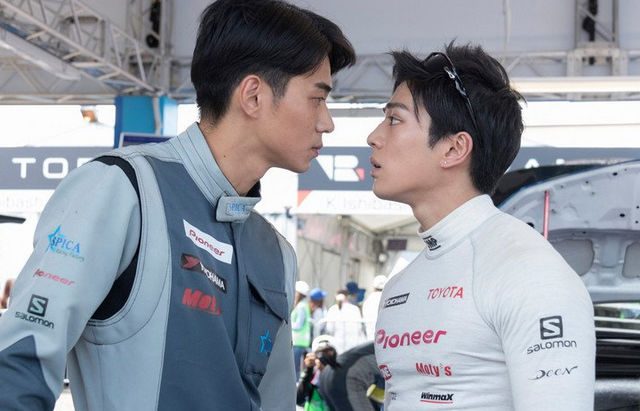 Instead of basing the story from existing manga, the screenplay is an original one. The protagonists are two brothers Naozumi, a thrill-seeking racer and Atsuhiro Hiyama, a former chief mechanic of a racing factory. The ultimate prize in this movie is the World Rally Championship, and sparks fly between the two brothers because of their differing views – one thinks speeds is everything while the other believes that their victory encompasses more than being fast and furious. The 105-minute movie sees the two of them working through their differences towards a happy ending.
Not to be confused with Antonio Negret's C grade racing flick Overdrive (2017) starring Freddie Thorp and Scott Eastwood (go search for the title online to see how lame this Fast & Furious rip-off looks), this Japanese production is one of the rare car movies the Land of the Rising Sun has to offer.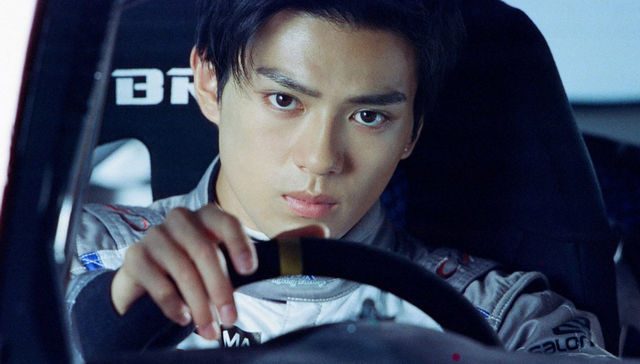 It is inevitable that you will compare this with the Fast & Furious franchise and closer to home, Andrew Lau and Alan Mak's adaptation of Initial D starring Jay Chou. The difference here is that you get two pretty guys for the price of one movie ticket. Arata and Higashide are not rough and tough like Vin Diesel and Paul Walker, they are godsends to the female species. The camera loves these two celebrities: expect gratuitous close-ups of their handsome features and obligatory shirtless scenes.
While the story isn't particularly innovative, it serves the purpose of bringing up the brotherly love between the two men. Somewhere in the mix is an antagonist racer played by the equally pretty looking male star Takumi Kitamura (Let Me Eat Your Pancreas) and a female sports company agent portrayed by Aoi Morikawa (Love and Lies). Finally, a female being this writer can ogle at!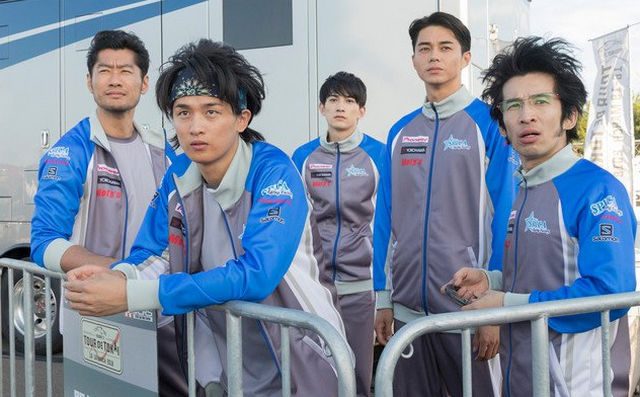 The racing sequences are perfectly executed. You can expect adrenaline-pumping scenes featuring real cars and drivers – watch as fast-moving vehicles zoom past the screen, skid off roadsides and crash in the least horrifying ways possible. You know things are probably going to be much bloodier if such accidents happen in real life.
Directed by Eiichiro Hasumi, who is well known for helming the Umizaru series, this movie is a crowd pleaser which caters to the lowest common denominator. Fans of racing flicks won't be disappointed by the well-choreographed action scenes, and female viewers have plenty of eye candy to feast on. For this male reviewer, he has to settle for the sole female supporting character and at the same time, dreaming about how suave he will look driving a Toyota race car.
GEEK REVIEW SCORE
Summary
Ridiculously good-looking Japanese men and brotherly love are aplenty in this racing flick which also features adrenaline-pumping action sequences.
Story -

6.5/10

Direction -

7/10

Characterisation -

6.5/10

Geek Satisfaction -

7/10