After a 5 year hiatus since the release of Despicable Me 3 (2017), the yellow minion breakout characters from the Despicable Me franchise are back in Minions: The Rise of Gru, to terrorise villains and audiences with their indecipherable and incoherent dialogue, and oh-so-adorable demeanour.
A sequel to the first Minions (2015) movie, The Rise of Gru sees the little yellow creatures now partnered with Gru in the 1970s, as both are trying to get used to one another in what will eventually be a fruitful and fulfilling relationship. And no relationship can be tested without some foils, and the film wastes no time in introducing the new group of supervillains, The Vicious 6.
Led by the legendary fighter Wild Knuckles (Alan Arkin), the Vicious 6 comprises Belle Bottom (Taraji P. Hensen), a fashionable belle-bottomed mastermind; Jean Clawed (Jean-Claude Van Damme), a man with lobster claws as hands; Svengeance (Dolph Lungren), a great navigator in rollerskates; Stronghold (Danny Trejo), as the name suggests, is very strong and lastly, Nunchuck (Lucy Lawless), a nun whose signature weapon of choice is – Lord, have mercy – nunchucks.
From the get-go, you already know that The Rise of Gru will be full of cheesy, perhaps to some adults, cringy jokes, so it's a good thing that this is a movie for kids.
As the title suggests, the movie focuses on a young Gru (Steve Carrell) and his desire to not only be any villain, but to be a part of the Vicious 6. He sets out to impress the Vicious 6, only to find himself in grave danger and being hunted by the villainous superteam.
Here's where the movie kind of loses its way, as Gru in danger means it's the Minions to the rescue, specifically Bob, Kevin and Steve, as they set out to save their mini boss but not without going on a crazy adventure that places them under the tutelage of acupuncturist Master Chow (Michelle Yeoh), who's really a master Shaolin fighter who should be in anywhere and everywhere except here. The Minions trio learn Kung-Fu from her because apparently, it is the only way they can defeat the Vicious 6, who are after a MacGuffin that has something to do with Chinese New Year and the zodiac animals.
The fixation on Chinese culture and the false myth created around a powerful necklace is not explained though, and while it is cute to watch the trio fail at chopping a wooden plank in half, the film has heavy undertones of orientalism. The writers clearly lacked research into the culture that it tries to portray – and honestly, we're jaded.
Marginalised communities get exoticised in cinema a lot and whilst children's films often get away with it because it's all in the name of fun and entertainment, we can't help but think 'Not again' when the sound of a gong rings through the cinema speakers and the screen turns into a shade of red. There were few, if not barely any elements in the film that connected to actual Chinese culture and quite frankly, the stolen Chinese Zodiac necklace could have easily been any other treasure that turns users into animals, and it still would've worked just fine.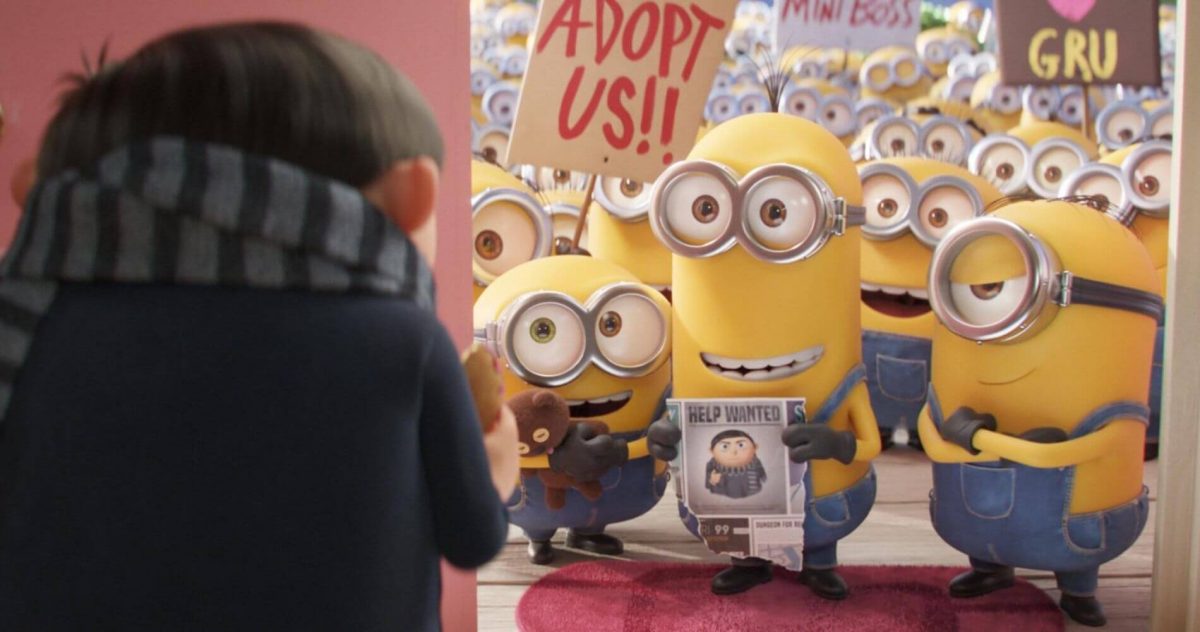 Minions and the Despicable Me franchise have sustained so long without the need to ride off the back or make light of other's cultures, so it's puzzling that this was an approach that was decided upon for The Rise of Gru. One can argue that the Kung-Fu craze did exist back in the '70s, but it's 2022 so what's the excuse for exoticism? There are plenty of other interesting elements about the '70s, like the fashion and music of the era (which The Rise of Gru briefly referenced) that would have still allowed the creators to explore Gru's childhood desires to become a supervillain, and tell a proper story.
After seeing proper references to Chinese culture in Dreamworks' Kung Fu Panda and Disney and Pixar's Turning Red, Illumination's The Rise of Gru seems to take several steps back, no matter how adorable and entertaining the minions can be.
That said, there's no denying that The Rise of Gru is entertaining and will be entertaining for its young viewers. The Minions are just as nonsensical as they were in past movies, and this film is just bursting with colours. Just like the first movie, The Rise of Gru brings a lot of young, innocent fun that would have the kids laughing in their seats, perhaps briefly amuse a bored adult,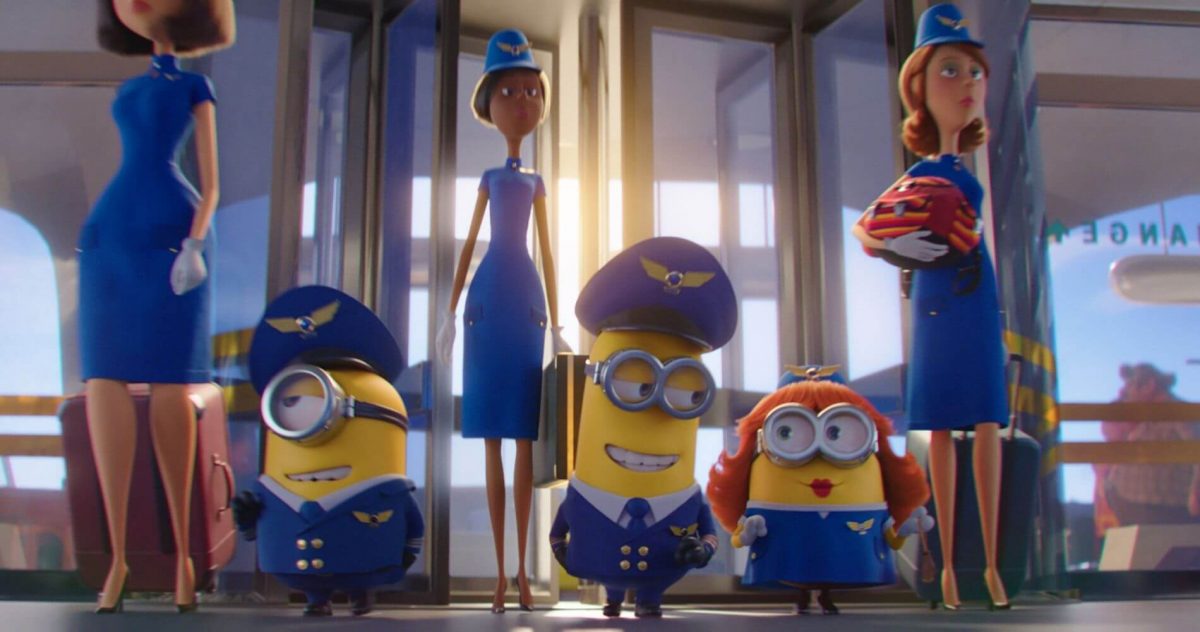 Viewers will likely not understand what the Minions are saying, short of some Malay phrases, and it's fine because you don't need to in order to comprehend what's happening. This is because most of the story and its humour, rely upon physical comedy.
Where the movie's strengths lie in providing entertainment to its young audience and any minion-obsessed adult with physical comedy, a kaleidoscope of colours and a promised adventure, its biggest weakness is poor character writing and development.
The Vicious 6 are a colourful bunch of brand new characters that look and seem interesting but instead of exploring these new characters at great length, the movie would rather focus on Gru again, and how the boy has been underestimated. Tell us if we're wrong, but that's been spoken about or referenced plenty of times in the franchise, so do we need to see it recur, again? We understand that Gru is an important central character in both film franchises, but why introduce interesting characters only to not give viewers a chance to properly get to know them?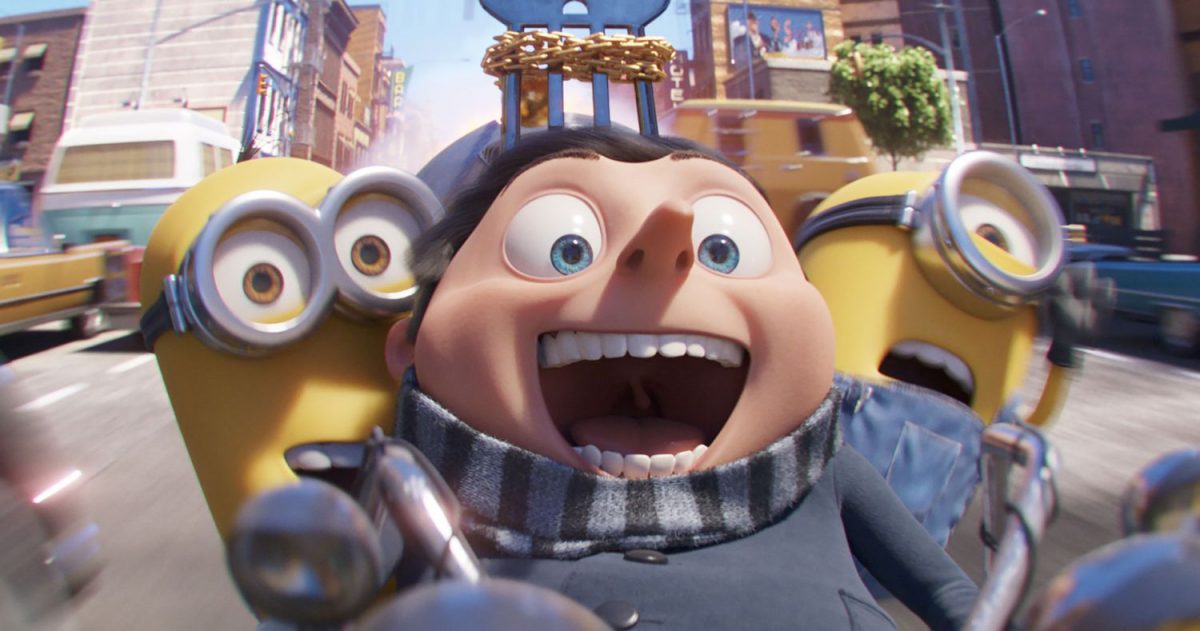 The Rise of Gru also had a meet-cute scene of young Gru and Doctor Nefario meeting for the first time, but even that was in passing and was not explored. In comparison to the first movie which heavily focused on the relationships Gru has with the minions, The Rise of Gru does not provide the same opportunity, so there is no true emotional moment or special relationship explored here to anchor the movie and give it heart.
Minions: The Rise of Gru is a movie that is undoubtedly entertaining for children and adults who are minion-obsessed. Viewers walking into this movie are likely fans of the little creatures who don't ever tire of their antics and loud gibbering. Parents who take their children to this movie may take the opportunity to get some shut-eye though because the comedy this time around lacks the hidden adult jokes that often make a kid's movie equally entertaining for the parent as it is for the children.
GEEK REVIEW SCORE
Summary
Minions: The Rise of Gru sees the beloved yellow creatures attempt to save mini-boss Gru in a Kung-Fu action film. But in time, they're going to need more than just nonsense and cuteness to save the franchise.
Story -

6/10

Direction -

6/10

Characterisation -

5/10

Geek Satisfaction -

5/10