There's no denying that when it comes to animated movies, Disney is the undisputed king. Other studios have tried to enter this market, but have not been able to replicate the success of the House of Mouse.
Some, such as the Shrek series, have come close, but that franchise works due to its leads. On the other hand, the Despicable Me series has been extremely successful not because of its leads, but because it offers a great mix of characters, humour, nonsense and heart that can be enjoyed by both adults and children.
My daughter loves her animated movies, but outside of Disney, she has not taken to the likes of Storks, Trolls, Smurfs or even Kubo and the Two Strings. But yet, she fondly remembers not only the lovable, nonsensical Minions, but also the sweet innocent Agnes, and her love for unicorns.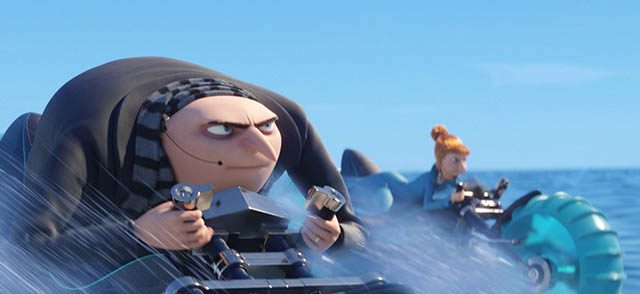 After 2 movies and a highly successful spin-off, as well as God knows how many short films and video games, the life of Gru (Steve Carell in a Russian accent) and his ever increasing family shows no sign of stopping. The first film introduced the Minions and the three girls – Margo, Edith and Agnes, while the second film gave us his girlfriend turned wife, Lucy Wilde (Kristen Wiig), and the third one introduces his long-lost twin brother, Dru, also voiced by the ever hilarious Steve Carell, but with a German accent.
A villain turned anti-hero, Gru is sent to foil the evil plans of former child star turned criminal mastermind, Balthazar Bratt (Trey Parker), but the husband and wife team fail, and are fired by the new director of the Anti-Villain League.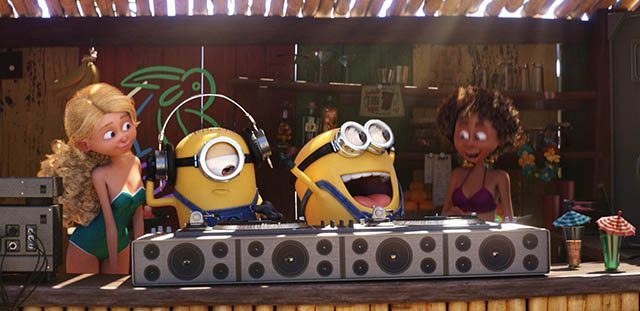 Despite being jobless, Gru refuses to return to a life of crime, which disappoints his Minions, who then walk out on him. In comes his long-lost brother Dru, as Gru learns that after their parents got divorced, each parent took one child each. The reunion is short lived though, as Dru reveals that he too is also a supervillain, like their father, and he wants his brother by his side in a life of crime.
Meanwhile, Lucy is trying hard to be a mother to Gru's children, while the Minions end up in prison after, of all things, trespassing at a talent show. Determined to help his brother and also stop Bratt, Gru convinces his brother to steal from Bratt, while secretly plotting to use the capture of Bratt as a ticket back into the AVL.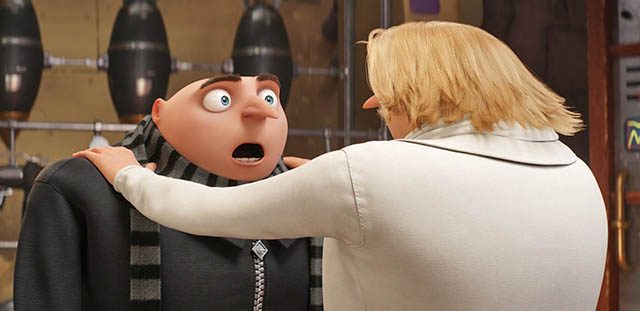 To be honest, the storyline barely matters, as it is the relationships formed, built and focused upon that takes up the film – the girls and their new mother, the brothers, as well as the role of the Minions in Gru's life. Sure, there are some level of nonsensical actions by everyone, especially by Bratt, who never really grew up since he was a child star, but the use of stupendous gadgets and cheesy 80s music in a dance-off, as well as seeing the Minions realise where they belong, makes for an entertaining flick that adults and children are sure to enjoy.
Here's hoping that we get to see yet another film where Agnes never gets to see a real unicorn. I mean, that sounds mean on so many levels, but it's also where the spirit of the show lies.
GEEK REVIEW SCORE
Summary
Despicable Me 3 is a nice detour for parents who might want to show their kids something other than yet another Disney movie. Those movies are not bad in any sense, but a different perspective is what the doctor ordered.
Story -

7/10

Direction -

7/10

Characterisation -

6/10

Geek Satisfaction -

7/10