For most of us these days, Logitech isn't the first name that comes to mind when we think of high-performance gaming mice. In an era dominated by brands such as Razer and Steelseries, how does the Logitech G502 Proteus Core Gaming Mouse stack up?

Priced at a very reasonable SGD$99, the G502 costs the same as a baseline Razer DeathAdder, which is one of the most popular gaming devices ever made. However, the difference is immediately apparent; the G502 boasts almost twice the sensitivity at a very beefy 12,000dpi compared to the DeathAdder's 6400dpi.
Granted, this is not the fairest comparison given that the DeathAdder is an 8-year old model, but when you think about the level of precision you are getting for the same price with the G502, it really puts things into perspective. How much are you paying for that DeathAdder again?
Not Your Father's Logitech
If 12,000dpi sounds like a little too much for you to handle, you can tweak the G502's sensitivity on-the-fly with 5 available settings that go all the way down to 200dpi. I should note that for it's price point, the G502 offers a level of customization that is usually only seen on premium models of it's kind. With the ability to calibrate itself for optimal performance on just about any surface, the G502 would be well-suited for gamers who are frequently on the move.
Equipped with 11 programmable buttons and Logitech's trademark dual-mode scroll wheel, the average user is unlikely to run out of options on the G502, and even power-users would feel right at home.
11 buttons might sound excessive to some (even me!), but after several weeks of usage, I can assure you that the experience runs pretty contrary to my initial assessment.
All 11 buttons are laid out sensibly on the mouse, and Logitech's designers have effectively maximized the use of available surface area without compromising the G502's ergonomic design. The buttons feel solidly mechanical, and are satisfying to use with great tactile feedback.
Easy On, Easy Off
Similar to other high-end gaming mice on the market today, the G502 comes with weights out of the box; 5 pieces of 3.6g weights, to be exact. These chevron-shaped weights can be installed in a hexagonal configuration in a compartment that is accessed by removing a panel along the base of the mouse.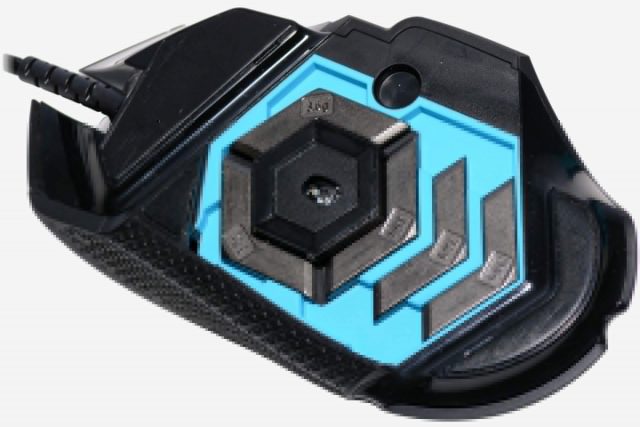 This panel snaps into place magnetically, yet comes off easily when you need access, so there is no need to fiddle around with a screwdriver whenever adjustments need to be made.
Hardcore gamers will definitely appreciate the ability to play around with their preferred weight and center of mass on the G502, and the fact that it can be done with ease adds a nice personal touch.
A 6-foot braided cable rounds out the package, and if you've been following me so far, the message should be pretty clear: This is a really good gaming mouse that's packed with features and well worth it's asking price.
The Final Verdict
The G502 Proteus Core Gaming Mouse handles like a dream, and for it's price point, is an absolute bargain. With this device, Logitech has re-entered the upper echelons of gaming hardware manufacturers. It easily holds it's ground against other high-end gaming mice out there, and if you're shopping for a customizable device with a great suite of features, you need look no further than the G502. I assure you it will not disappoint!
GEEK REVIEW SCORE
Summary
The Logitech G502 Gaming Mouse offers almost insane value for the price of a typical entry-level gaming mouse. In the realm of high-end gaming hardware, customization is king, and the G502 absolutely delivers on this aspect. Any doubt in Logitech's status in the gaming hardware industry has been dispelled with this one amazing product.
Overall
9/10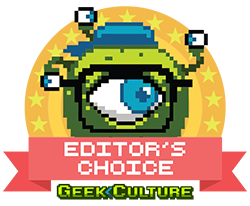 Aesthetics -

8.8/10

Build Quality -

8.5/10

Performance -

9/10

Value -

9.5/10
Brian loves video games, gadgets, and comic books – in other words, all things geeky. Obsessed with lifting things up and putting them down repeatedly, he also loves ice cream, putting things together, and the occasional good book.
---

Drop a Facebook comment below!
---