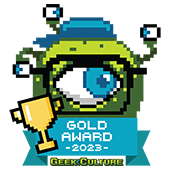 With the rise in use of connected devices, a home's Wi-Fi network has become as important as the plan homeowners subscribe to, especially since it needs to be able to juggle all the devices tapping onto it. While there is the traditional method of relying on a single Wi-Fi router usually placed in the living room, users run into the issue of experiencing slower connection speeds the further devices get away from the router. 
Conventional wisdom proposes the use of a wireless repeater that helps extend the current wireless signals, but in some instances, this also creates a separate network that requires connecting to. The current modern solution is to adopt a mesh wireless system that offers one seamless Wi-Fi network, with additional nodes that can be set up in different rooms to reduce latency.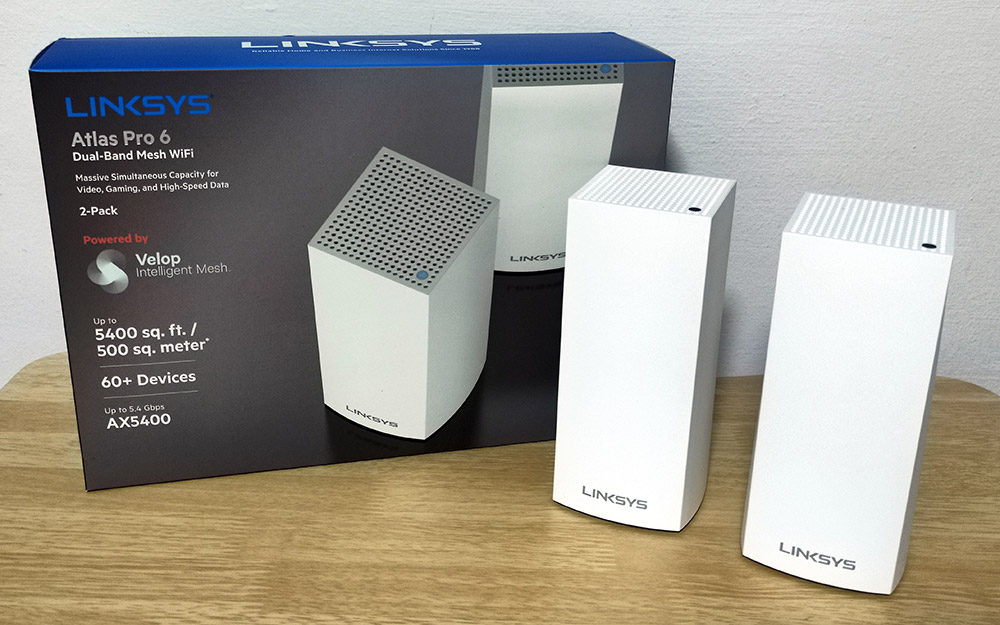 The Linksys Atlas Pro 6 is the company's latest dual-band Wi-Fi 6 mesh router that offers superior streaming, gaming and gigabit speeds throughout the home, with up to 5.4Gbps and six-stream connectivity. Wi-Fi 6 is the next generation of wireless networking protocol that promises faster speeds, enhanced security and improved connectivity to more devices on the network. With support for 160MHz channels, which is the least congested channel available on the 5GHz wireless frequency band, connection speed will be faster. The Atlas Pro 6 also features Velop Intelligent Mesh that can interoperate with Linksys MX, MR and WHW router series to form a mesh network, and touts a maximum coverage of up to 5400 sqft in your home.
In other words, if you're already using a Linksys mesh system and want to add a new node, or replace the primary node with this new one, while still using your current units as additional nodes, you can. Our review unit is a 2-pack version but if you are living in a big house and need more nodes for better coverage, you can opt for the 3-pack.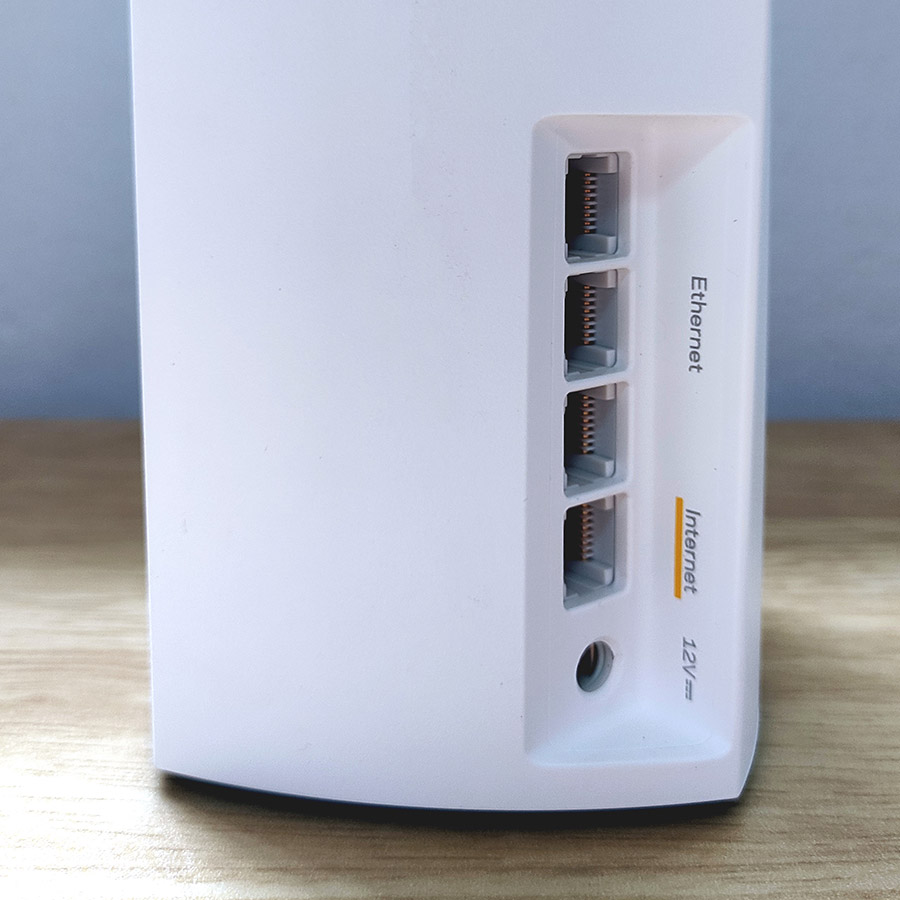 Measuring 184mm x 84mm x 84mm, the white mesh nodes can be mistaken as a pair of desktop speakers if you missed the network connectors at the rear. Each mesh node has a Gigabit WAN and three Gigabit LAN Ethernet ports, while at the base are a unique Wi-Fi name, password, recovery key, serial number, MAC address, power switch, and the WPS and Reset buttons.
After plugging in the power cable, you can check if the Atlas Pro 6 is functioning normally by looking at the color light on its top. It blinks blue when starting up and a solid blue when connected, while a blinking purple means the unit is in the process of setting up. A solid red, meanwhile, indicates that there is no connectivity.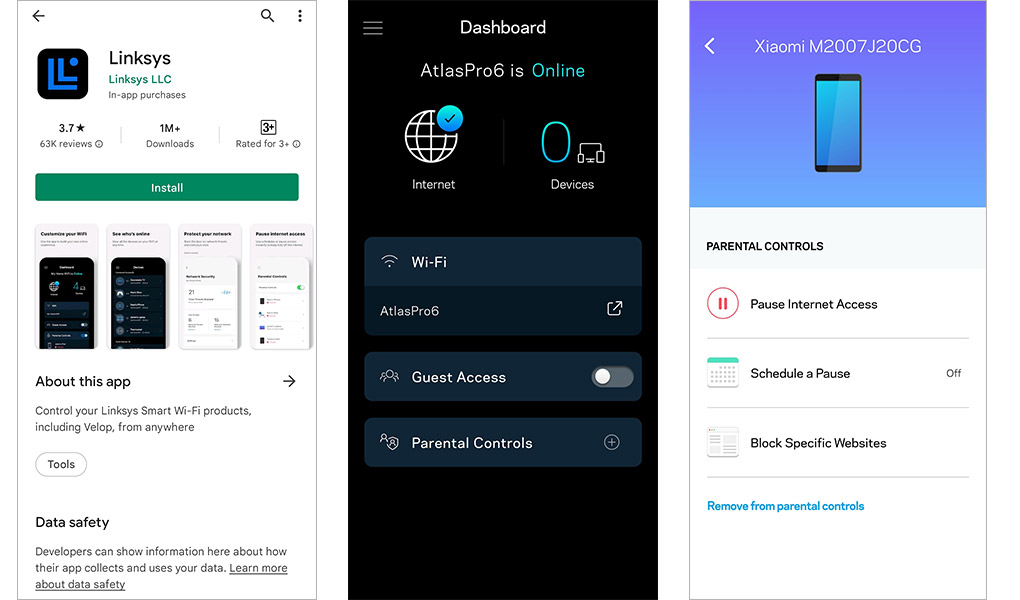 Our review unit comes with a multi-language setup guide that points to the Linksys mobile app that can be downloaded from the Google Play Store or Apple App Store. The setup process is step-by-step – users will just have to note down the Wi-Fi name and password at the bottom of the node, select the SSID to connect to, and the app will handle the rest. After that, you can choose to give your new Wi-Fi network a new name or personalise the password, which then completes the process. The app also provides simple instructions to help you set-up additional nodes, and advises you on where to place them, with a prompt notifying you if the location of the secondary node is too far to be detected.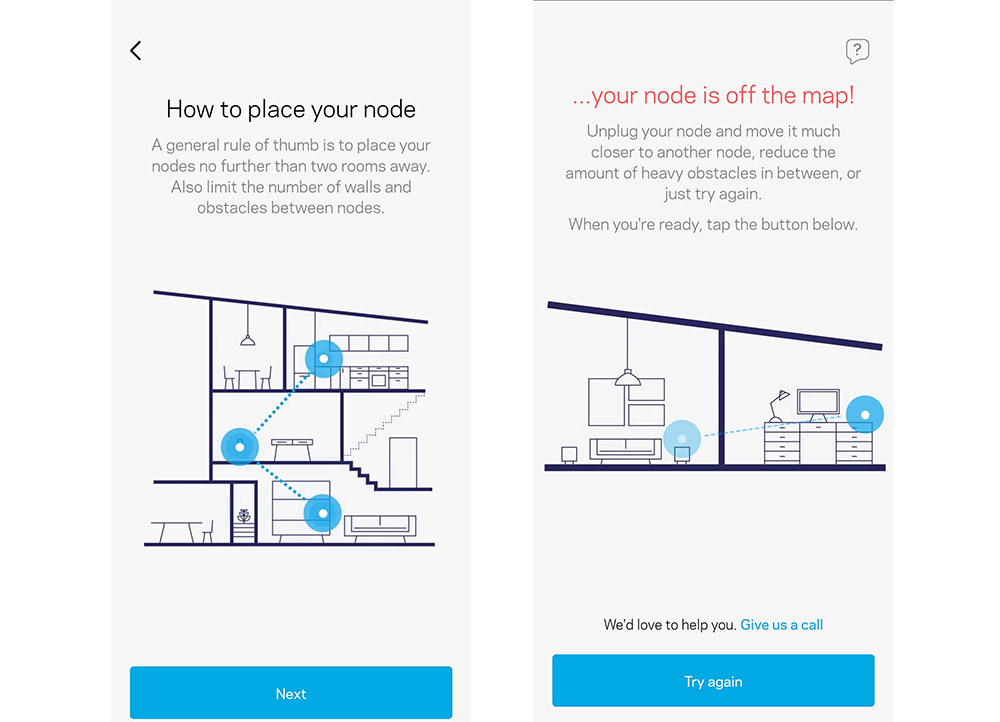 The Linksys mobile app has a user friendly interface that offers advanced Wi-Fi settings including Internet settings (connection type DHCP, Static IP etc), port settings (single port forwarding, port range forwarding, port range triggering), Local Arena Network settings, and Wi-Fi MAC filters for the advanced users.
The Parental Control settings are designed to limit children from inappropriate web content, and the app has basic features such as pausing Internet access, setting up a schedule for pausing access, and blocking specific websites as per device connected. The schedule can be set for each day at a timing you desire, while website blocking will prevent access to specific websites upon refresh once the website URL address is keyed in. However, the latter feature only works on HTTP sites and not HTTPS at this time, though that may change in future. A more detailed user guide can be found on the Linksys website.
Existing Linksys mesh router users might be disappointed to know that the app and interface remains the same, and has been this way for the last five years. In this day and age where homes have more devices that require priority connectivity (the current system only allows up to three), and when parental controls are more than just timed access, the current offerings, while simple to set up, are also too simplistic for more precise use.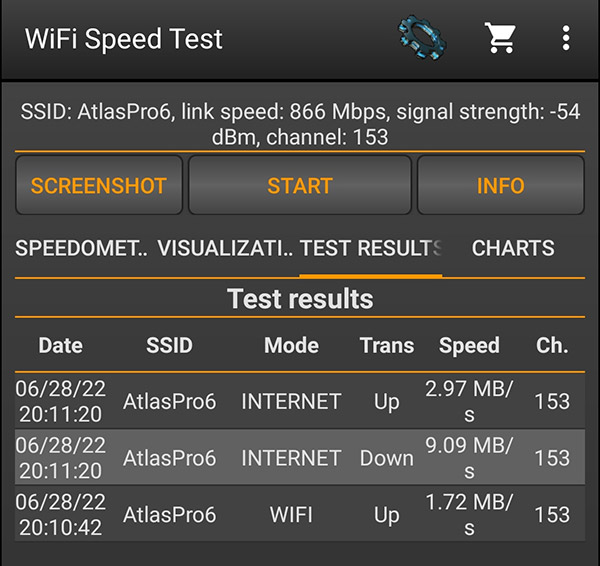 To test wireless performance, we connected a Windows desktop PC via Ethernet to the Atlas Pro 6, and used a notebook PC to connect wirelessly to the router to download a 4.3GB video file from the desktop across the apartment. The notebook PC was placed in a room 9 meters away, separated by two walls, and it took 6 minutes 24 seconds to download the file, at 11.2MB/sec.
We then set up a second mesh node in the dining hall that is about halfway between the primary mesh node and the notebook PC in the room and this time, using the same download parameters, the job was completed in just 5 minutes and 41 seconds, at 12.6MB/sec.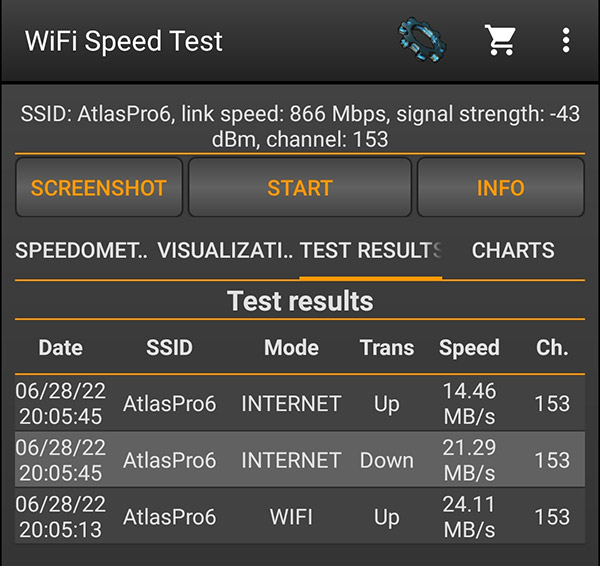 We also installed Wi-Fi Speed Test Android app on our mobile phone which can measure local network throughput between mobile and router as well as test Internet speeds. With a single node, in the room 9 meters away, the Wi-Fi throughput is gauged at 1.72MB/sec, Internet download speed was at 9.09MB/sec, and Internet upload speed at 2.97MB/sec. With the secondary mesh node turned on, the Wi-Fi throughput improved to 24.11MB/sec, the Internet download speed went up to 21.29MB/sec, and Internet upload speed shot to 14.46MB/sec. In both tests, the additional mesh node was able to show that it can provide better wireless performance and coverage to further away places, covering any blind spots.
Overall, the Linksys Atlas Pro 6 is an ideal choice if you are looking to set up a home mesh network. The 2-pack is priced at S$499, which is reasonable considering the features and performance, while the 3-pack is retailing at $699. This lower price is also because this is a dual-band device, and not the pricier tri-band. Dual-band routers can support both 2.4GHz and 5GHz frequencies, while tri-band routers have an additional 5GHz band, for households that run multiple streaming devices from TVs, laptops to devices, ensuring smoother playback.
It can, however, also be likened to buying a larger refrigerator when you don't need the capacity, especially with the Atlas Pro 6 offering the benefits of mesh routers, but at a cheaper price point.
GEEK REVIEW SCORE
Summary
The dual-band Linksys Atlas Pro 6 is easy to set up and offers Wi-Fi 6 features and performance you need for your home, at a fraction of the price of tri-band systems.
Aesthetics -

7/10

Build Quality -

9/10

Performance -

9/10

Value -

8/10

Geek Satisfaction -

8.5/10