Kids can channel their Star Wars fandom now as they go about meeting their daily activity goals with the Garmin vivofit jr 3 in two new band designs — The Mandalorian and Grogu.
The Garmin vivofit jr 3 is a kid-tough, swim-friendly fitness tracker with a replaceable battery that can keep it going for up to a year. Even better, it links to Skywalker Saga – A Star Wars Adventure interactive story on a parent-controlled Garmin Jr app, motivating kids to reach 60 minutes of daily activity to unlock the adventure, a feat which should be easy for most children.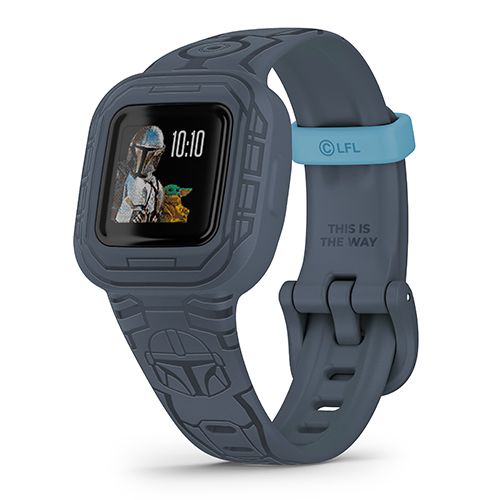 Meeting activity goals will let them unlock important moments in the Star Wars saga, from Luke Skywalker escaping Darth Vader, Han Solo and Chewie fighting the Empire, or when Rey and BB-8 take on the First Order.
The Garmin Jr app also teaches kids basic exercise moves and tracks their steps, while also letting parents keep track of their sleep and chore data. Parents can use these data to adjust bedtimes and screen time, and balance responsibilities between siblings.
Garmin vivofit jr 3 in the new band designs of The Mandalorian or Grogu is available now for S$139 on Lazada, Shopee, Garmin Online Store as well as authorised in-store retailers. The vivofit jr 3 also comes in other band strap designs that have their own unlockables in the Garmin Jr app.