There's doing something for the sake of being different, to stand out even when it is unnecessary, and then there is LG – doing things because it makes sense.
For the longest time, LG stood out with a smartphone that uses a removable battery, even while others opted for a sealed device. There there is having the multiple cameras on the device, which LG introduced later, but uses to great effect, because it was already offering ultra-wide, telephoto, and front-facing portrait options, along with the normal camera lens. That's the design philosophy behind its G and V series of smartphones, and the latest V40 is the newest member to embody that.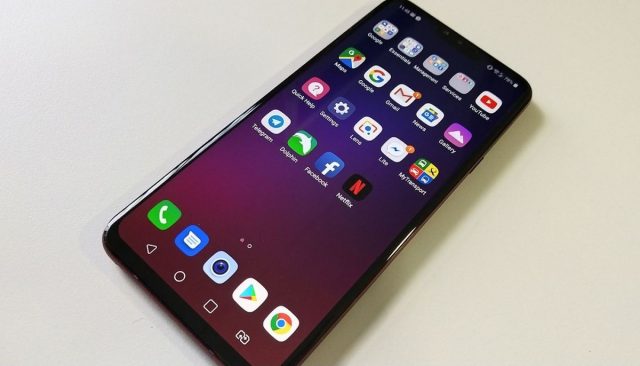 The slow implementation of features, such as wireless charging, quick charging, and water resistance, as well as a second screen, made it seem as if the company was catching up, when in fact it wasn't all all keen to sell devices based on a underutilised gimmick. Some of these features, such as wireless charging, are great to have, but their absence aren't always the deal-breakers when it comes to choosing a device.
The LG V40, is a slim, powerful smartphone that packs a great processor, has five wonderful camera lenses, a sharp, 6.4-inch OLED (3,120 x 1,440 pixels, 537 PPI) display, and 6GB of RAM. But while it has a large display, everything is housed in a very thin frame. The notch, which houses both front camera lenses is there, staring at you, but this one is a much smaller area, and there is the option to remove it by turning the space next to it dark as well.
That's LG for you – a notch big enough for the 8MP (standard) and 5MP (wide) dual front camera in it, with the ability to cloak it, instead of making it small but obtrusive.
The curved edges are reminiscent of the design language that the majority of smartphones makers have adoption, as curved edges offers a better grip for the fingers. Powered by the industry-leading Qualcomm Snapdragon 845 chipset, the V40 comes with 64GB of internal storage, powered by Android 8.1, and a 3,300mAh battery that supports Qualcomm Quick Charge 3.0 and wireless charging.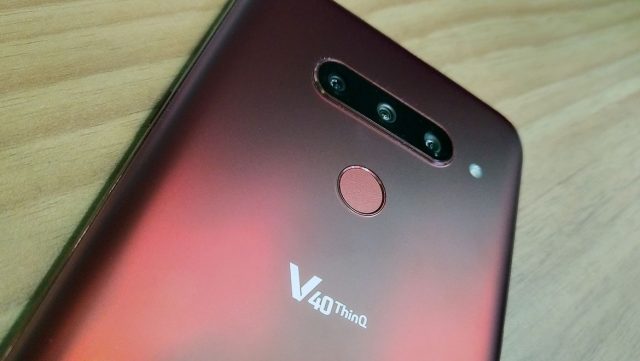 In the rear, users get a 12MP standard camera, with a f/1.5 optically stabilized lens that offers a 78 degree field of view. There's also the 16MP wide angle lens which has an f/1.9 aperture lens, with a 107 degree field of vision, and a 12MP telephoto with a f/2.4 lens and 45 degree field of view. This triple rear camera set-up serves as the focus of the device.
To switch between modes, LG has made the implementation simple – a tap of three icons on the main screen. The toggle is relatively simple, and users simply have to switch the positioning of the camera, since the phone itself is using a different lens on the unit to snap each photo. On far, landscape type shots, the wide angle lens is able to capture a large enough area, and this works well in close-ups, such as with group photos where subjects tend to need to squeeze in, to fit into the frame.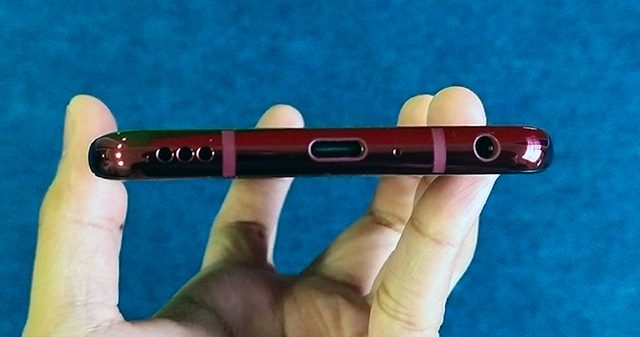 Here's a sample of the three modes in operation.
The versatility is also supported by a simple thumbnail preview of each lens, simply by long-pressing each of the modes, giving you a quick glance of the final image. And if you're really undecided, just fire up the triple shot mode, that fires off a shot with each lens.Yes, the catch is that all three lenses don't fire off all at once. Instead, they do so in quick succession, so if your subject is moving, there will be some motion blur.
And because all three lenses are housed in a row, the composition also affects the final shot when the camera is held in horizontal mode. This means that each lens is now located on top of each other, so a composition that looks great in standard mode, will be slightly tilted in telephoto mode. Now, if only all three lenses were housed in say, a square shape.
The dual front cameras have the benefit of some improvements as well. The 8MP one comes with an f/1.9 lens, with an 80-degree field of view, while the 5MP offers a f/2.2 lens with 90-degree field of vision. The selfies here are sharp, and offer the same lighting effects, which are fast becoming a standard feature.
Interface-wise, LG's interface has improved over the years, so you get the full benefits of Android, with less bloat. For audiophiles, the V40 retains the headphone jack, and the well-regarded 32-bit DAC makes a return, bringing high-fidelity audio back on a portable device that many other brands have chosen to omit, when they dropped the 3.5mm jack.
The one major disappointment would be the small, 3,300mAh battery that does not do the phone any justice. The large screen already zaps plenty of juice from the device, and any battery optimization can't seem to make the V40 last longer than a day.
All in all, the LG V40 offers a great camera system but that alone is no longer enough to win over consumers willing to spend on great devices. And until it is willing to be different, even for just the sake of it, there is a risk that few would find value in it.
GEEK REVIEW SCORE
Summary
If anything, LG phones come loaded with features that match some of the bigger players out there, but lacks a unique, killer feature that makes it a must-have.
Aesthetics -

9/10

Build Quality -

8.5/10

Performance -

8/10

Value -

8/10

Geek Satisfaction -

8/10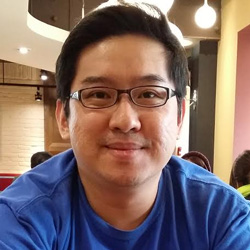 Sherwin once held the Matrix of Leadership, but wisely passed it on to the rightful leader of the household.
---

Drop a Facebook comment below!

---