Avid video game players are often looking for one major thing when playing a game – beautiful graphics – as the best graphics often give players an immersive experience, be it shooting monsters, driving around town, or simply admiring the way the light shines on a patch of grass.
But hardcore gamers know that top of the line graphics often comes at a price, which is that of good computer hardware. In order to be able to enjoy that one game in 4K resolution, you will more often than not need a pretty beastly gaming rig. Whether you are looking for games to push your computer's hardware to its limits or simply looking for a gorgeous game to try, here are nine games that will continually test the limits of your GPU this year.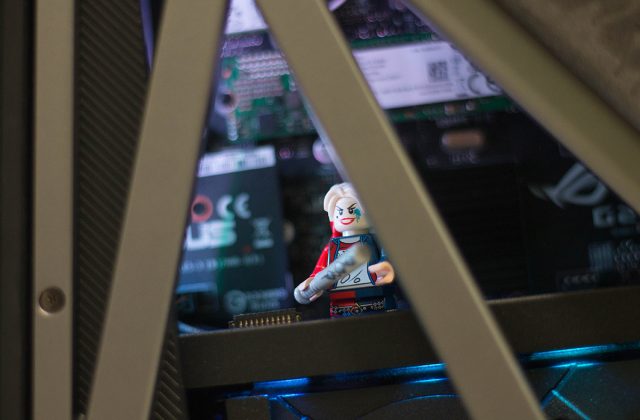 ---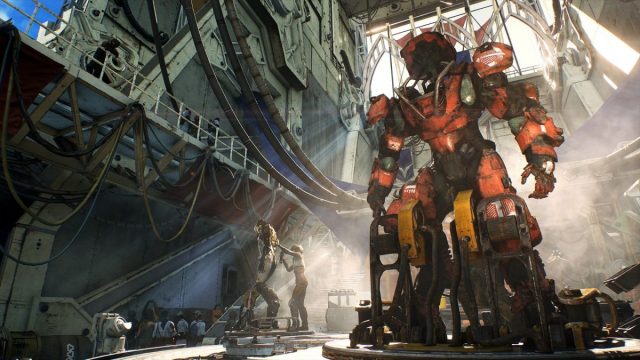 While not yet fully released, the demo for Anthem has been released on PC for a few days and already players are experiencing just how resource intensive the game can be on their computers. DSO Gaming even goes so far as to say that Anthem is the most demanding game that is currently available on the market. But just how bad can it get?
Well, the game can only run 60FPS in 4K resolution on Medium settings, as the frame rates drop to 55FPS if players try to increase the settings to High. And this is using NVIDIA's high-end graphics cards.
Recommended Specs
CPU: Intel Core i7-4790 3.6GHz or AMD Ryzen 3 1300X 3.5 GHz | RAM: 16 GB | Storage: 50GB | GPU: NVIDIA GTX 1060/ RTX 2060 or AMD RX 480 | OS: Windows 10 64-bit
---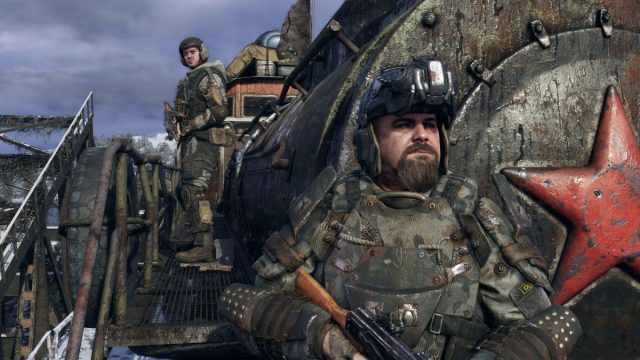 The Metro games were always known for being pushing gamer's GPUs and CPUs to their limits with their detailed graphics and Metro Exodus is looking to not be any different. The recommended settings to allow players to play at 1080p in 60FPS already ask for an NVIDIA GeForce GTX 1070, which is a definite jump from the minimum NVIDIA GeForce GTX 670. To play the game at its absolute highest in 4K resolution, gamers will need the most powerful graphics card currently on the market – the NVIDIA GeForce GTX 2080Ti. With Metro Exodus having players play both above and underground, it is little wonder why it is so punishing on a computer's hardware.
Recommended Specs
CPU: Intel Core i7-4770K 4-Core 3.5GHz or AMD Ryzen R5 1500X | RAM: 8 GB | Storage: 50GB | GPU: AMD Radeon RX Vega 56 8GB or NVIDIA GeForce GTX 1070 | OS: Windows 10 64-bit
---
Crysis 3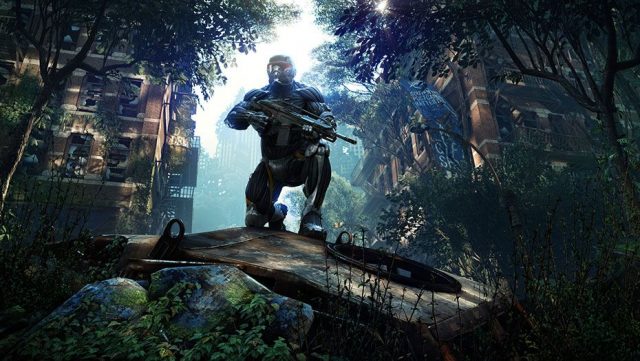 How can we not include a Crysis game in this list right? First released in 2007, the original Crysis game required such a good gaming rig to run smoothly that it sparked the "Can it run Crysis?" meme. Much like the first Crysis game, trying to run Crysis 3 at 4K resolution in max settings is punishing on most graphics card out there.
Crysis 3, much like every other Crysis game, runs on the CryEngine by Crytek and every detail in the game, from the environment to the lighting, is beautifully rendered and is something you should definitely enjoy once you get your hands on a suitable graphics card.
Sure you can play the game on a lower setting, but where is the fun in that?
Recommended Specs
CPU: Intel Core i7-2600k or AMD Bulldozer FX4150 | RAM: 8GB | Storage: 20GB | GPU: Nvidia GTX 680 or AMD Radeon HD7970 | OS: Windows Vista, 7, 8
---
The Witcher 3: Wild Hunt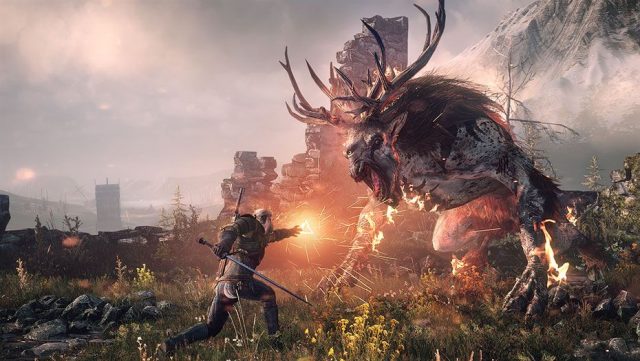 The Witcher 3: Wild Hunt has a number of options to make sure that the game can run easily with most PC setups. Of course, the lower you set them the uglier the game is going to get. You can see for yourself here. Should you choose to run the game with higher settings, do make sure you have the gaming rig to support it.
As can be seen below, the game's recommended specifications are already asking for quite a setup, and that is not mentioning specifications for higher options such as 4K, and the one feature needed to have Geralt's hair flowing dynamically in the wind like a Disney princess: Nvidia HairWorks.
Recommended Specs
CPU: Intel CPU Core i7 3770 3.4 GHz or AMD CPU AMD FX-8350 4 GHz | RAM: 8 GB | Storage: 40 GB | GPU: Nvidia GPU GeForce GTX 770 or AMD GPU Radeon R9 290 | OS: 64-bit Windows 7 or 64-bit Windows 8 (8.1)
---
Grand Theft Auto V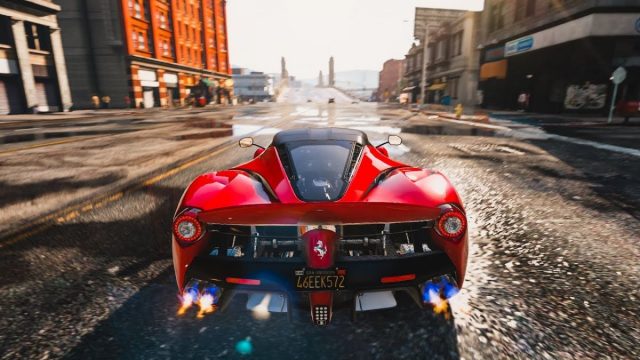 This open world game is frankly not all that taxing on its normal settings. However, just up the graphical settings to its absolute maximum, pile on all the extra bits such as 4K textures and the game can get as intensive as the on-screen action itself. Where the game truly shines, and where your computer starts to cry, is in GTA V's modding options.
Through the use of computationally intensive mods, you can now turn the game into one hyper-photorealistic game – but just be sure you have the computing horsepower to support all of that.
Recommended Specs
CPU: Intel Core i5-3470 3.2GHz or AMD X8 FX-8350 4GHz | RAM: 8GB | Storage: 65GB | GPU: NVIDIA GTX 660 2GB or AMD HD7870 2GB | OS: Windows 8.1 64-bit, Windows 8 64-bit, Windows 7 64-bit
---
Kingdom Come: Deliverance
As mentioned earlier, Crytek's CryEngine has always been known as a system hardware punisher, with currently only the most up to date hardware are capable of running games that use the engine on its highest settings. Kingdom Come: Deliverance runs on the Dunia Engine, which is based off the CryEngine, which is why it will be about as taxing on your computer's GPU as Crysis 3, with its spectacularly detailed graphics and game world.
Even with an i5-8600K CPU running an Nvidia GTX 1080 Ti on Ultra, players have struggled to hit 60FPS on the game, which again shows the kind of hardware you will need to experience Kingdom Come: Deliverance at its best.
Recommended Specs
CPU: Intel CPU Core i7-3770 3.4 GHz or AMD CPU AMD FX-8350 4 GHz | RAM: 16 GB | Storage: 40 GB | GPU: Nvidia GPU GeForce GTX 1060 or AMD GPU Radeon RX 580 | OS: Windows 7 64-bit or Windows 8 64-bit
---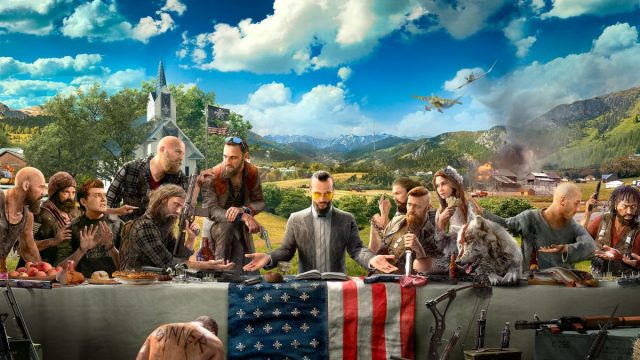 Far Cry 5 is another game that is running on the engine modded off Crytek's CryEngine – Dunia Engine. Just by that alone, you should have an idea of how much the game will ask of from your GPU. Add to that the fact that the game allows gamers to explore an open-world in any direction, so when players do stuff like blowing up a sizeable plot of land, all of it will be rendered in great detail, while still having to handle more minute details such as lighting quality.
Set your graphics settings to the max and your hardware will have a hard time keeping up for sure.
Recommended Specs (4K Requirements)
CPU: Intel Core i7-6700 @ 3.4 GHz or AMD Ryzen 5 1600X @ 3.6 GHz or equivalent | RAM: 16 GB | GPU: Nvidia GeForce GTX 1070 or AMD RX Vega 56 (8GB VRAM with Shader Model 5.0 or better) | OS: Windows 10 64-bit
---
Final Fantasy XV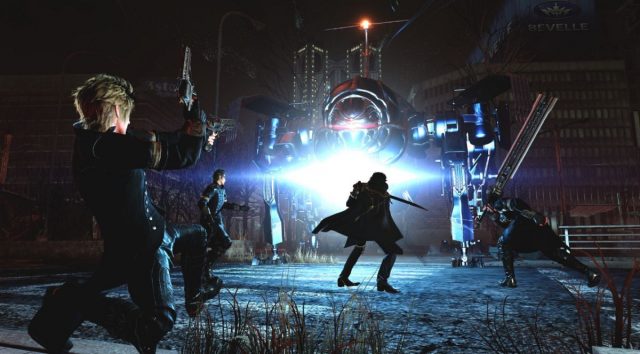 You know a game is massive when it requires more than 100GB to experience it in all its glory. Sure the 155GB is optional but you will need it if you have any plans of admiring the stunning graphics the game can offer. This open-world game that has you following the Chocobros on their adventure around Eos also has some of the most realistic looking skin and hair in any game so far. Just look at how their hair flows with the wind when you're driving. All these detailed graphics will definitely be punishing on any graphics card that is unable to keep up.
Recommended specs (4K HDR)
CPU: Intel Core i7-7700 3.6GHz or AMD Ryzen 5 1600X 3.6GHz | RAM: 16GB | Storage: 155GB | GPU: NVIDIA GeForce GTX 1080 Ti | OS: Windows 10 64-bit
---
Deus Ex: Mankind Divided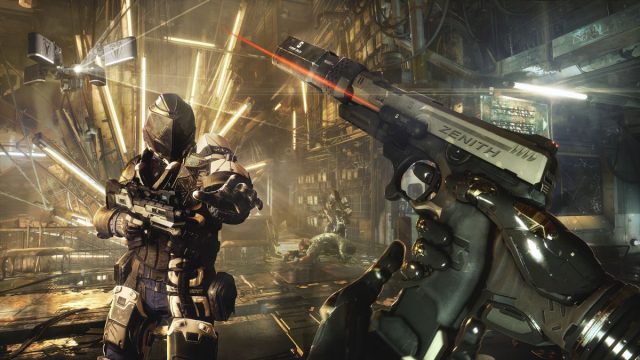 Remember all those memes about Crysis 3?
Running Deus Ex: Mankind Divided in 4K resolution at max settings will make Crysis 3 seem like nothing, which is exactly how demanding a game Deus Ex: Mankind Divided is. It is so taxing on your graphics card that even with a GTX 1080 graphics card that is 99% utilised only gives the game around 31FPS, on average. Indeed you will need the best of the best with regards to hardware if you wish to see all the atmospheric fog and smoke, and Adam Jensen's coat floating in all its hyper-realistic glory.
Recommended Specs
CPU: Intel Core i7-3770K or AMD FX 8350 Wraith | RAM: 16 GB | Storage: 55GB | GPU: AMD Radeon RX 480 – 1920 x 1080 or Nvidia GTX 970 – 1920 x 1080 | OS: Windows 10 64-bit
---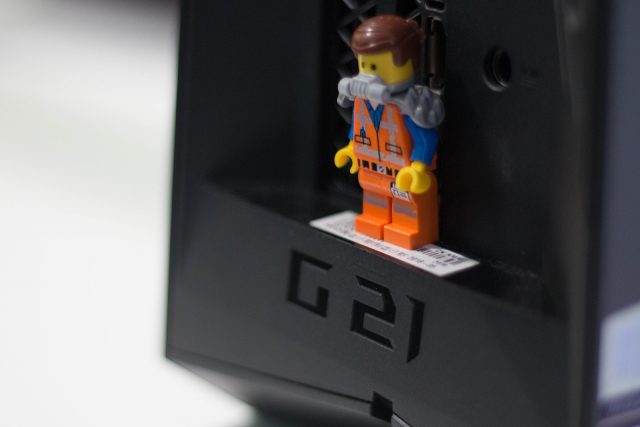 Itching to play any of these games yet but don't have the right setup? Asus got you covered with the ROG Huracan G21. The ROG Huracan comes in a futuristic looking chassis with an asymmetric design on its side. It also has a magnetic folding side cover that allows for better airflow when opened, essentially helping to give its CPU and GPU — the 8th Generation Intel Core i7 and NVIDIA GeForce GTX 1080 — a performance boost for when you need to play games that can test the limits of your CPU and GPU.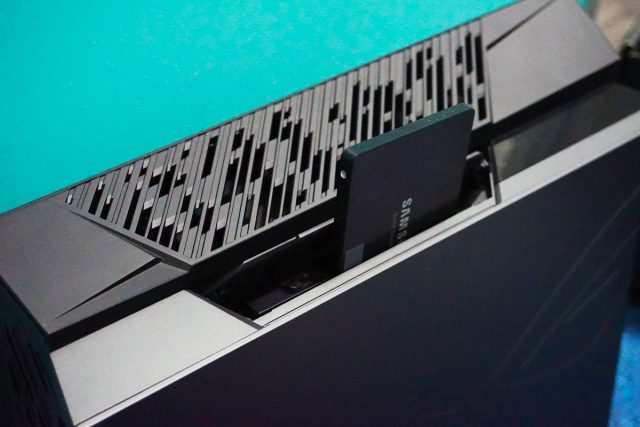 The Huracan is also easily upgradable, with its side panels being able to slide open and reveal the internal components, and also has a slot on top for you to easily insert or remove your SSD. Thus, as and when you feel the need to upgrade to an even better graphics card, or simply to add more RAM to keep your gaming rig up to date, you will be able to access your hardware easily.
Starting from S$2,798, the ROG Huracan G21 comes with 8th Generation Intel Core i7-8700 processor, NVIDIA GeForceGTX 1070, 16GB RAM, 2TB HDD and an additional 256GB SSD.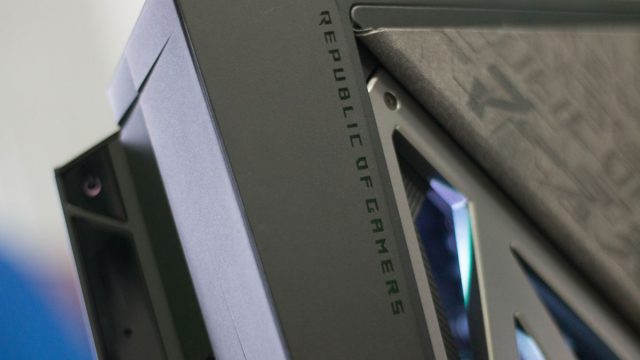 While these specs are certainly enough to play most of these graphically demanding games mentioned above, Asus also has the S$3,298 option which comes with a better graphics card (GTX 1080) and more RAM (32GB) for those looking for an extra kick in their desktop.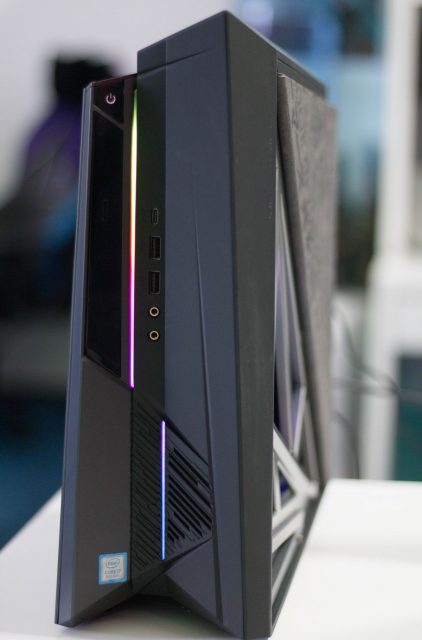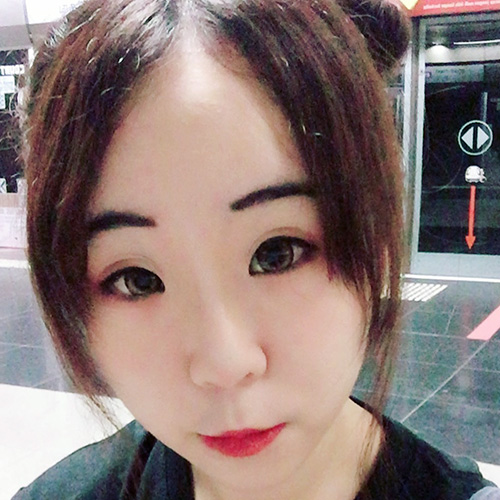 Germaine is a fun-sized introvert who loves nothing better than sleeping in on rainy days. She can be found reading fanfiction and manga while still waiting for her Hogwarts acceptance letter. It'll come eventually.
---

Drop a Facebook comment below!